Direct Flights to Scotland from the USA 2023

Dreaming of a European adventure? Direct flights to Scotland from the USA could make it a reality. This mythical land of fairy glens, loch-dwelling monsters, and hearty locals is waiting for you to come and explore it. Live out your wildest Outlander fantasies, enjoy a wee dram or two of whisky, and clamber through castle ruins. Sounds like everything you need for an unforgettable vacation to us. In this helpful guide, we share our top tips for flights to Scotland from the USA*. All you have to do is remember your passport.

Table of Contents:
Are There Any Direct Flights from the USA to Scotland?
Yes, there are direct flights to Scotland from the USA. And there are some really great affordable options too. Most non-stop flights departing from the USA for Scotland will land at either Edinburgh or Glasgow.
The birthplace of Harry Potter and Scotland's whimsical capital, Edinburgh is the largest city in the country.
A worthy rival to the nation's capital, Glasgow is larger than life and the starting place of many great stories.
Although direct flights to Scotland from the USA mostly arrive at Edinburgh and Glasgow, don't worry if your heart yearns for other parts of the country. Whether it's the misty Scottish Islands that beckon or the pursuit of the Loch Ness Monster, the entire country is within relatively easy reach. Connecting flights from other parts of Europe or from within Scotland itself, mean the 'Granite City' of Aberdeen and wild Inverness, are only a hop away. From these departure points, our small group tours can take you to some of Scotland's most magical sites.

You could even combine your Scottish adventures with a spot of sightseeing in England. Begin by flying to Scotland, tour both countries, and travel home again via a direct flight from England to the USA. Tempted? We don't blame you.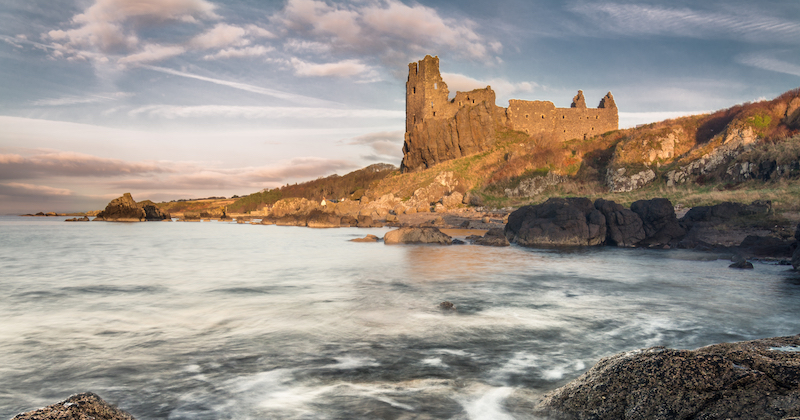 Which US Cities Have Direct Flights to Scotland?
There're many US cities with direct flights to Scotland. These include:
New York (JFK & EWR)
Chicago (ORD)
Orlando (MCO)
Washington D.C. (IAD)
Boston (BOS)
Atlanta (ATL)
With so many options, there's really no reason to stop you booking your direct flights to Scotland from the USA right now. Just remember availability may be affected by season. Fewer flights may depart in the fall and winter months, but that doesn't mean you have to give up on your fantasies of seeing snow-capped mountains and Edinburgh's Christmas markets. You may just have to be more flexible with which US city you fly to Scotland from.
Which Airlines Fly from the USA to Scotland?
The airlines which currently offer flights to Scotland from the USA include:
United Airlines - offers direct flights all year round from New York and Chicago to Edinburgh. They also have seasonal flights between other cities
American Airlines - offers seasonal direct flights from New York to Edinburgh
Delta Airlines - offers flights to Scotland all year round from New York and seasonally from other US cities
Once you have figured out who you are flying with, prepare for your trip by reading our list of top things to see in Scotland. You could even download our blog about Scotland's unbeatable NC500 route for some light reading on the plane. It's truly wonderful stuff - if we do say so ourselves.
How Long Is a Flight from the USA to Scotland?
A direct flight to Scotland from the USA can take between 6 hours 20 minutes and 8 hours depending on which cities you're flying between. Take a look at our breakdown of the average flight times:
Direct flights between New York and Edinburgh take around 6 hours and 50 minutes
Direct flights between Chicago and Edinburgh take around 7 hours and 35 minutes
Direct flights between Orlando and Edinburgh take around 8 hours
Direct flights between Washington D.C. and Edinburgh take around 7 hours and 10 minutes
Direct flights between Boston and Edinburgh take around 6 hours and 20 minutes
Direct flights between Atlanta and Edinburgh take around 8 hours
If a direct flight isn't available, connecting flights to Scotland from the USA are a good option. They can take as little as 9 hours even with layover time.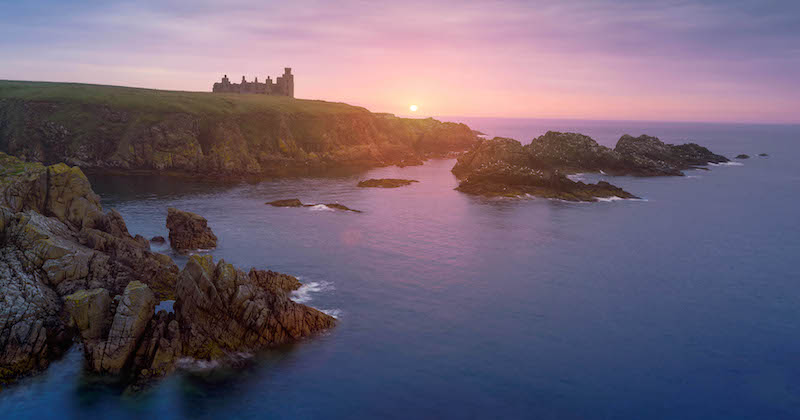 How to Travel Around Scotland
When we say travelling around Scotland is a blessing everyone should experience, we aren't exaggerating. It's partly why Rabbie's was founded in the first place. Roving over Munros, descending into glens, traversing vast lochs - it's unbeatable. And luckily it's easy too. There're plenty of connecting flights and train stations in Scotland linking the country's main cities. However, the best way to travel around Scotland is aboard a small group tour. We may be biased but come on. A comfortable mini-coach filled with new friends. Mind-bogglingly beautiful views from panoramic windows. A friendly driver-guide regaling you with local legends and myths. You simply can't get much better than that.

Join us to tick off bucket list destinations such as Loch Ness or the Isle of Skye. Or journey off the beaten track to hidden Highland gems. From day trips to multi-day tours, we've got you covered. It starts with direct flights to Scotland from the USA and ends with lifelong memories and stories to make everyone back home jealous.

Scotland really can be all four seasons in one day, but that's part of the country's charm. It means that even if you visit the same place twice, the experience might be completely different on each occasion. All this makes Scotland one of the best solo travel destinations.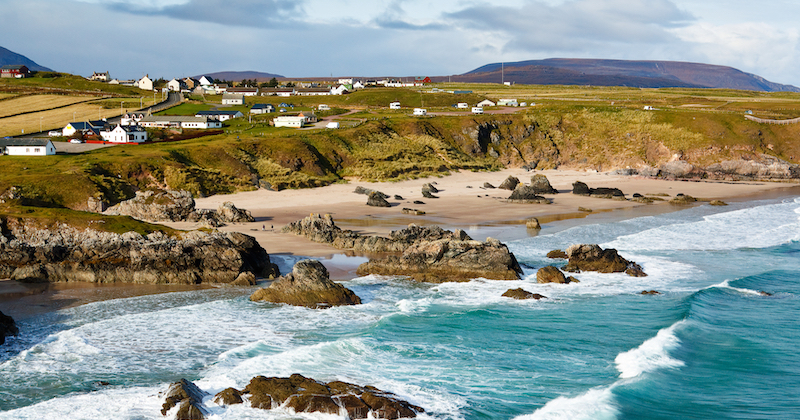 Explore Scotland and Beyond With Rabbie's
Flights to Scotland from the USA can be just the beginning of your adventure. Explore other European destinations with us from the mythical Irish coast to the awe-inspiring architecture of Italy. See film sets come to life in key Bridgerton sites, or on our Outlander tours. Imagine you're a royal as you swan through palaces and castles. Or enjoy a proper reset in the tranquillity of the Peak District. Whatever your vacation style, we have a tour for you. Can't find the perfect itinerary? Speak to us about organizing a private tour and make your next vacation happen.
*Airline schedules are subject to change. Whilst the information presented is correct at the time of writing, please check with your preferred airline or route for the latest information.