8 Essential Harry Potter Sites in Edinburgh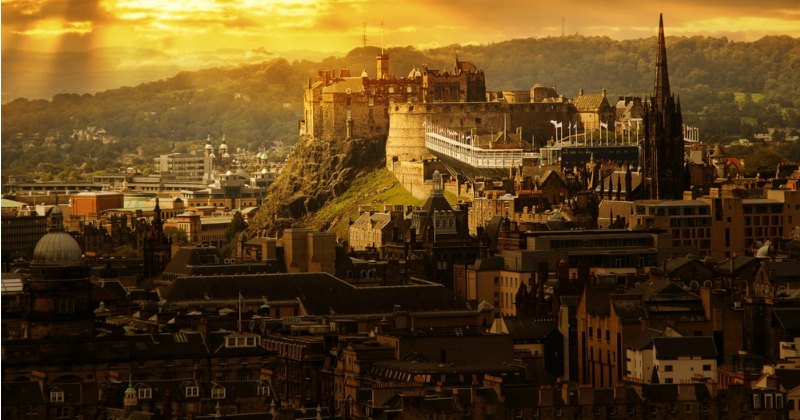 In 1990, JK Rowling started writing Harry Potter.
And 7 years later, she published her first book.
I didn't start reading this incredible series until a few years years later, when I was nine years old; but I quickly became what my friends call a 'Potter Geek'. And if you're reading this, you probably know we prefer the term Potterhead.
Most of JK's writing of the Potter series happened in Edinburgh. So, it's not only an amazing place for me to live, but it's also a great destination to visit for the 20th Anniversary of Harry Potter and the Philosopher's Stone.
From one Potterhead to another, let me talk you through the must-dos in Edinburgh for all Harry Potter fans. I've even created a little map to help you plan your journey.
1. Elephant Café
You may know Jo spent a lot of time in cafes writing her earlier novels. The Elephant Café has become the most well-known of these establishments. It even branded itself as the 'Birthplace of Harry Potter'. And with brilliant views of the Old Town, it's easy to see why Jo found inspiration here. This may sound strange, but I recommend you go to the bathroom here (the graffiti on the wall is exceptional!).*
* Unfortunately, the café was destroyed in a fire and it's closed until further notice.
2. Greyfriars Kirkyard

Death is a theme that runs through the Potter series. So, it should come as no surprise there are a few noticeable names in this cemetery. Can you spot my Head of House, or 'He Who Must Not Be Named'?

3. Heriot's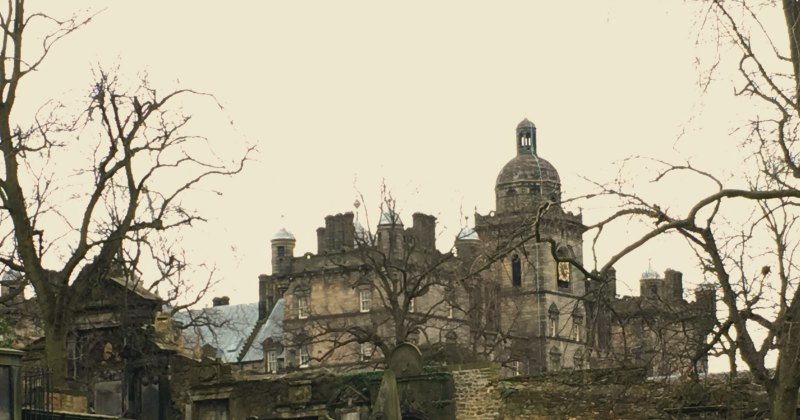 A short walk from the Elephant Café is George Heriot's School, which is thought to have provided the inspiration for Hogwarts. Like Hogwarts, the building is grand and includes towers and turrets. The pupils wear school uniforms and are sorted into houses. But unlike Hogwarts, the house names are Lauriston, Greyfriars, Raeburn, and Castle. But, there's no better house than Gryffindor (I'm definitely not biased).
4. Victoria Street and the Grassmarket
Wander down from Greyfriars and you find yourself in the Grassmarket and near the connecting Victoria Street. Many people feel like they are walking through Diagon Alley when they stroll down Victoria Street. And the Grassmarket is reminiscent of Hogsmeade, with its many pubs and quirky shops. Unfortunately, you won't find any Skiving Snackboxes here.
5. Spoon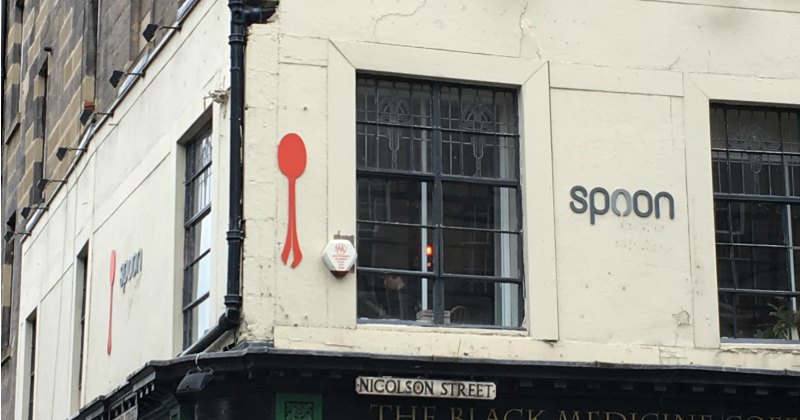 Although it wasn't called Spoon at the time, this is a lesser-known cafe Jo took refuge in. When Philosopher's Stone was being written, it was called Nicholson's Café and owned by Jo's brother-in-law. Now, you can enjoy lunch, whilst re-reading one of the books or pouring over Pottermore.

6. Potterow
Creatives are inspired by everything: food, faces, fragrances, and even street signs. So, people say this street name may have inspired the name of our favourite boy wizard.

7. The Dog House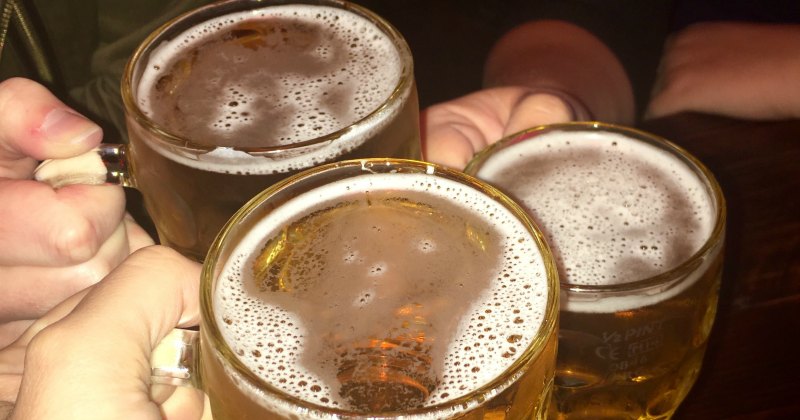 There are a few eateries in Edinburgh that claim some of the Harry Potter books were written there. But The Dog House isn't one of them. Don't worry though, this friendly pub has another reason to stop by, and that reason is Butterbeer. It's attractively cheap, and the buttery goodness is something that all Potterheads can appreciate!
8. Balmoral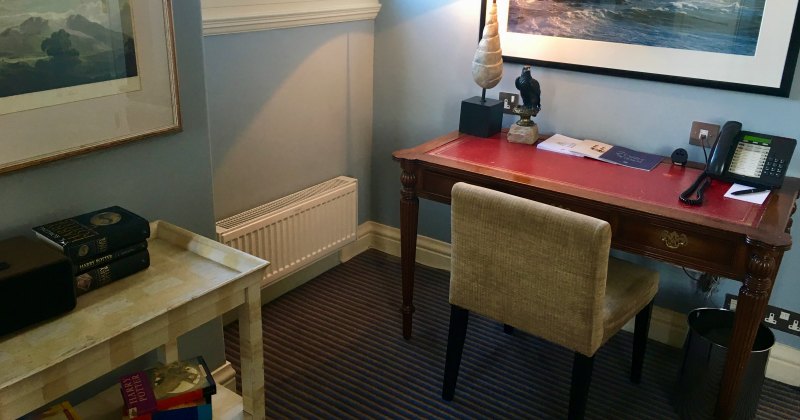 As the Potter series became more popular, Jo could no longer find peace and quiet in city cafés to write. It was in room 552 in the Balmoral that she completed Deathly Hallows. For an astronomical fee, Potterheads from Ivermorny, Beauxbatons, Mahoutokoro and all over the world can stay in what's now known as the JK Rowling Suite.
Edinburgh Harry Potter map
Going further afield
If these eight Edinburgh locations didn't meet your wizardry satisfaction, why not head on a trip from Edinburgh? Here we diverge from the books to the magic of the movies.

Alnwick Castle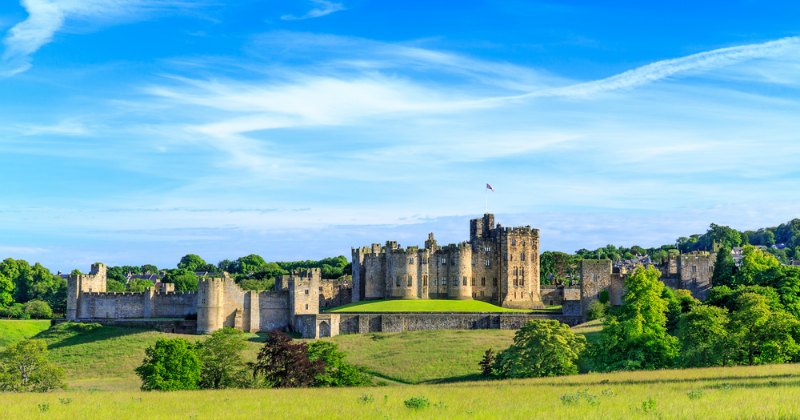 My first Rabbie's tour will come as no surprise. It was Alnwick Castle, where the first two Harry Potter movies were filmed. The tour itself was fantastic because our driver/guide James knew we were all Potterheads and made sure to tailor his stories towards us. Alnwick Castle is brilliant for both Potter and movie fans. Knowledgeable guides talk you through the different scenes that were shot on site, which allows you to really feel like you are part of the movie. There is also the chance for a quick Flying Lesson!
Lochaber and Glencoe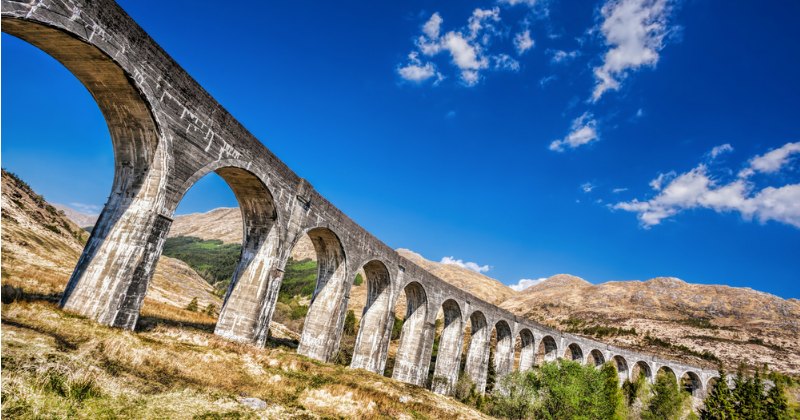 Hogwarts is situated in the North of Scotland, so it only makes sense they filmed a lot of the landscapes here. Lochaber and Glencoe are used for many backdrops because of their stunning lakes and hills. One of the most famous of these shots is the Glenfinnan Viaduct. This iconic bridge can be seen in the movies when students are travelling from London to Scotland on the Hogwarts Express. This is one location that I was desperate to visit because it's one journey every Potterhead dreams of taking. "Anything from the trolley, dears?"
You can see the Glenfinnan Viaduct on this four day tour.