Direct Flights to England from the USA

Fantasizing of a European getaway? Direct flights to England from the USA can make it a reality. This beguiling nation of royalty, historic cities, and misty country mornings is begging for you to come and discover it. Reenact your favorite Jane Austen novels, tuck into some tea and scones, bask on the beaches, and uncover centuries of culture. What more could you need on a vacation? In this informative guide, we'll share our top tips for flights to England from the USA*. All you have to do is remember your passport!

Table of Contents:
Are There Any Direct Flights from the USA to England?
Yes, there are direct flights to England from the USA. You can find non-stop flights departing from the USA to many different cities across England. These include:
The direct flights to England from the USA with the most flexibility tend to land in London but that doesn't mean your adventure has to stop there. Whether it's the spellbinding scenes of the Lake District or the picture-perfect Cotswold villages that call to you, the entire country is easily accessible. Connecting flights from other parts of Europe or from within England itself mean cities like Bristol and Manchester are only a quick jaunt away. From these departure points, our small group tours can take you off the beaten track to some of England's hidden treasures.

You could even pair your English adventures with a bit of sightseeing in Scotland, Ireland, or Wales. Begin by flying to England, rove from country to country, and return home via a direct flight from Scotland to the USA. Color us tempted.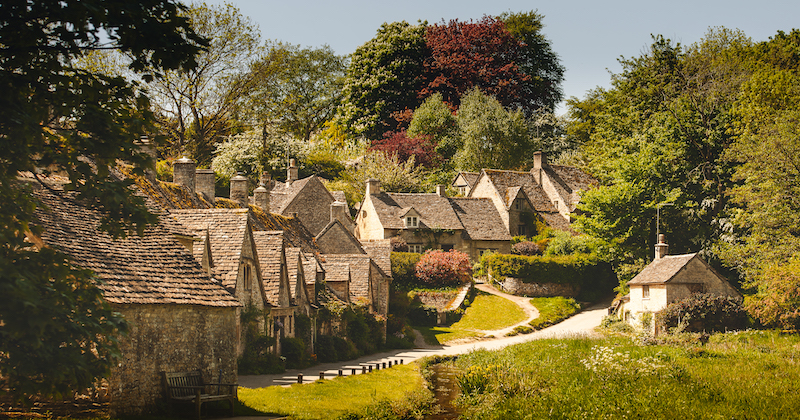 Which US Airports Fly Direct to England?
There're many US airports which offer direct flights to England. These include:
New York (JFK & EWR)
Boston (BOS)
Chicago (ORD)
Los Angeles (LAX)
San Francisco (SFO)
Miami (MIA)
Atlanta (ATL)
Dallas (DFW)
Washington D.C. (IAD)
Seattle (SEA)
With such a wide range of US airports to choose from, there's no reason why you shouldn't book your direct flights to England from the USA today. It's worth bearing in mind however that availability may vary depending on the season with fewer flights departing in the fall and winter months. That doesn't mean you have to give up on your dreams of cuddling up by the fire in a cozy English cottage or seeing the Christmas lights on Regent Street though. You may just need to be more flexible with your choice of departure city or choose a connecting flight to England from the USA instead.
What Airlines Fly from the USA to England?
The airlines which currently offer flights to England from the USA include:
Once you've decided who to fly with, prepare for chatting to the locals by learning about the different accents in England. For some inspiration of things to do, check out these top Viking spots in England, or how about a set-jetting tour of English filming locations? It's all waiting for you.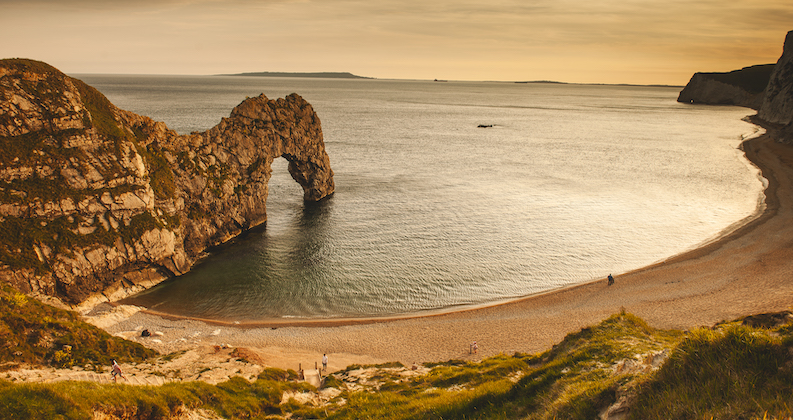 How Long Are Flights from the USA to England?
Flight times between the US and England can vary depending on where you're flying between. The fastest recorded passenger flight from the US to England took just 4 hours and 56 minutes between New York and London. The plane was helped along by strong winds from Storm Ciara though so don't expect your flight to be as speedy. Here is a breakdown of the average flight times:
Direct flights between Boston and London take around 6 hours and 40 minutes
Direct flights between New York and London take around 7 hours and 10 minutes
Direct flights between Chicago and London take around 7 hours and 55 minutes
Direct flights between Atlanta and Edinburgh take around 8 hours and 20 minutes
Direct flights between Miami and Edinburgh take around 8 hours and 45 mins
Direct flights between San Francisco and Edinburgh take around 10 hours and 20 minutes
Direct flights between Los Angeles and Edinburgh take around 10 hours and 30 minutes
If a direct flight isn't available, connecting flights to England from the USA are a good option. They can take as little as 9 hours even with layover time.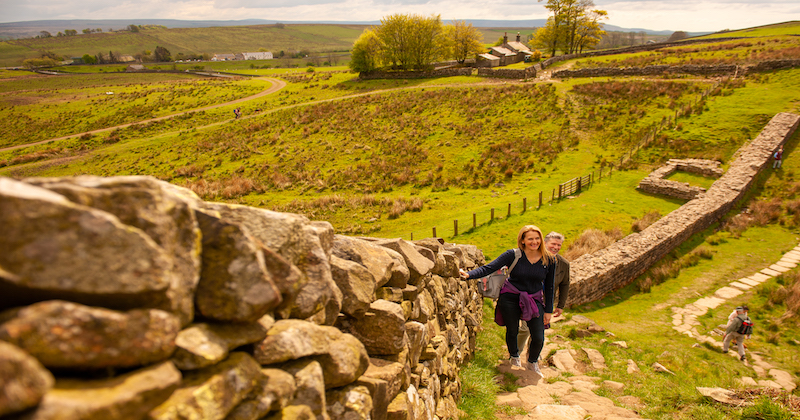 How to Travel Around England
Touch down in England and the real fun can begin. For such a small country, England really packs a punch. It's got ornate palaces, grand cathedrals, sleepy villages, and wondrous museums. And that's just the tip of the iceberg because England has no shortage of natural sights to discover as well. From cinematic coastlines to rolling hills and fairytale forests, it's all easy to explore. There're plenty of connecting flights and train stations in England linking the country's main cities. But our favorite way to travel around is aboard a small group tour. Not so sure? Let us convince you. You board a comfortable mini-coach with new friends. Mind-bogglingly beautiful views surprise you on the journey. A friendly driver-guide regales you with local myths and legends. You have to admit it sounds pretty perfect.

Find out that Devon and Cornwall are more than just sandy beaches, or stand face-to-face with the megaliths of Stonehenge and ponder over its mysterious purpose. Alternatively, journey off the beaten track to hidden castles or Cotswold filming locations. From day trips to multi-day tours, we've got you covered. It starts with direct flights to England from the USA and ends with lifelong memories and stories to make everyone back home jealous.
Explore England and Beyond with Rabbie's
Flights to England from the USA can be just the start of your adventure. Dive deeper into other European destinations with us from sun-drenched Spain to the emerald isle of Ireland. Hop on a direct flight to Portugal, join us for a tour from Lisbon, and begin a quest to discover the untold stories of this fascinating country . Live out your Outlander fantasies or discover the sites that inspired the magical world of Harry Potter. Envision gruesome battles in Scottish castles or relax in the tranquility of the Peak District. Whatever your vacation style, we have a tour for you. Can't find the perfect itinerary? Speak to us about organizing a private tour and we'll help you make your dream trip a reality.
*Airline schedules are subject to change. Whilst the information presented is correct at the time of writing, please check with your preferred airline or route for the latest information.