The 6 Best Solo Travel Destinations for 2023

The best solo travel destinations offer a lot to their visitors. They welcome you in, encourage you to step out of your comfort zone, and can open your eyes to different perspectives on life. But with so many fantastic places all begging to be explored, how do you know where to begin? That's where our guide can help. If you're planning a solo travel tour and are looking for some inspiration, here's our list of the best solo travel destinations.
Table of Contents:
Things to Look for in Solo Travel Destinations
Every holiday destination is unique and even within one country, there can be a lot of variation from region to region. However, the best solo travel destinations usually have a few features in common. The top things to consider when solo travelling for the first time are:
Is it safe? The best solo travel destinations are areas where you feel safe. Before booking, check travel advisories, research crime rates and consider the cultural norms in the area you're interested in visiting. Understanding the local culture, and knowing about the local neighbourhoods can help you avoid potentially dangerous situations.
Is it accessible? When you're on your own, it's more important to make sure you can travel around safely. Look for solo travel destinations that are walkable, have good public transport options or easy to use ride-sharing apps. Also, consider the language barrier and how this may affect your experience.
Is it affordable? The best solo travel destinations may vary depending on your budget. It's no fun to arrive in an incredible location but be unable to afford any of the activities. Make sure to factor in extras such as transport, dining out, and activities when considering solo travel destinations.
Is it social? Depending on your preferences, you may wish to meet other travellers on your journey. This can be an extremely fun and eye-opening part of solo travel and there's nothing quite like sharing stories of your adventures. If this is something you'd like, consider destinations with a vibrant social scene, such as bustling nightlife, events, or group tours.
These qualities are the foundation of a good solo travel destination. Of course, you also want to look for places which suit your taste. And the beauty of a solo trip is you don't have to cater to anyone else! Maybe you're a history lover who wants to explore castles and ancient sites? Perhaps getting lost in nature is more your thing? Or maybe you just want some fun in the sun? Discover the perfect place to suit your style but also travel with an open mind - you might just find a new interest. If you're feeling nervous about your first trip on your own check out our tips for embracing solo travel.
Best Solo Travel Destinations
Without further ado, here are some of our favourite solo travel destinations. We hope this list will help narrow down your search and give you some vacation inspiration.
1. Portugal
Portugal is one of the best solo travel destinations in Europe. Not only is the country beautiful but it has a rich history and culture ready to explore. Visitors can enjoy many interesting experiences such as visiting historic cities, trying the local cuisine, or enjoying the beautiful beaches. Portugal is also considered a safe destination, with friendly locals and a low crime rate. One of the best ways to explore this solo travel destination is to join a group tour. Meet other travellers and easily visit multiple different parts of the country in one trip. On our Charms of Portugal Tour, you can see tourist hot spots such as the UNESCO World Heritage city of Porto, as well as venture off the beaten track to experience activities like a River Douro boat cruise and wine tasting.
2. Ireland
There are many reasons why Ireland is one of the best solo travel destinations. The locals are known for being friendly and welcoming. The crime rate is low and the culture is generally inclusive. On top of these more practical elements, Ireland is also home to some stunning natural scenery and has a fascinating history to be explored. In cities like Dublin and Belfast, you can rub elbows with locals and join in the vibrant nightlife. You can also visit the legendary natural wonder of the Giant's Causeway or gaze out over the Atlantic Ocean from the picturesque Cliffs of Moher. Can't choose just one of these activities? Experience the best of Ireland as a solo traveller on one of our tours. Whether you want to Escape to the South West, travel Northern Ireland and the Atlantic Coast, or enjoy the Complete Ireland Experience, we have the perfect tour for you.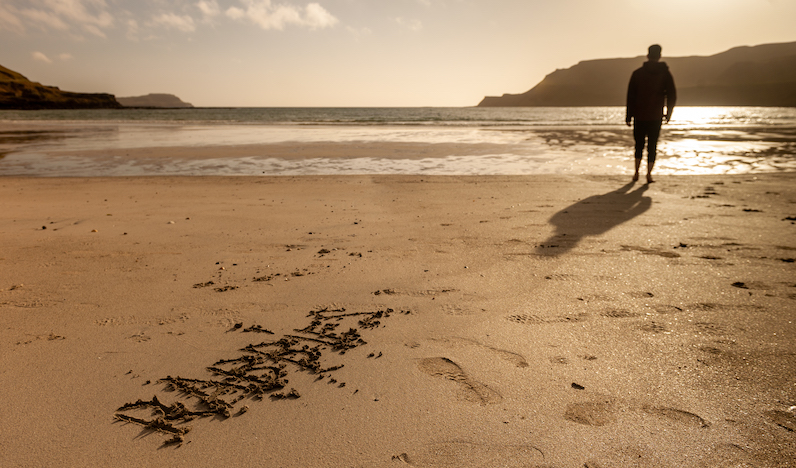 3. Scotland
A list of the best solo travel destinations would be missing something without mentioning Scotland. This country has so much to offer visitors and it's not uncommon to leave feeling refreshed and with a new lease on life. What more could you want from a solo travel destination? The country is abundant with wildlife such as puffins, highland cows, and more. The natural landscapes are spellbindingly beautiful with thousands of lochs, miles of rugged coastline, and plenty of immaculate beaches. Not to mention, the country offers a wide range of outdoor activities for adventure seekers, including hiking, cycling, kayaking, and skiing. On top of all this, Scotland is famous for its whisky and delicious food. Safely explore all Scotland has to offer on one of our tours departing from Edinburgh, Glasgow, Inverness or Aberdeen. Our driver-guides will make the experience all the more magical by sharing stories and legends of the land as you travel.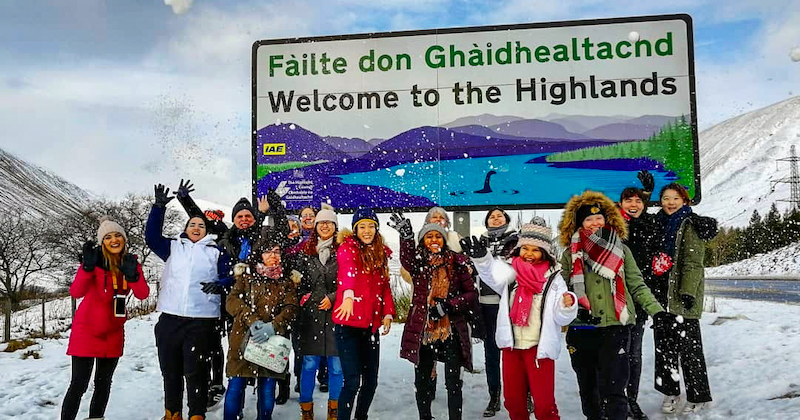 4. Spain
For sun lovers, Spain is one of the best solo travel destinations. The weather stays mild most of the year-round with temperatures reaching around 31°C (87.2°F) in July. The country has some of the most beautiful beaches in Europe, with both the Mediterranean and Atlantic coastlines offering a wide range of beaches to choose from. Spain also has a rich and diverse culture, with a long and fascinating history. Solo travellers can fill their days with learning about traditional music, trying flamenco dancing, marvelling at Moorish architecture, and exploring outstanding museums. What's more, Spanish cuisine is renowned worldwide, from paella and tapas to sangria and Rioja wine. Solo travellers can indulge in the country's culinary delights at local markets, tapas bars, and restaurants. If you are interested in exploring this solo travel destination, consider booking a place on our tours.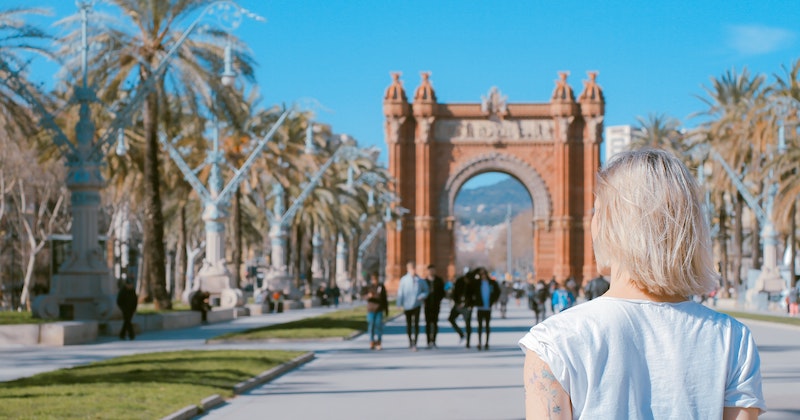 5. Italy
Italy is one of the best solo travel destinations for many reasons. There are plenty of historic sites and landmarks to explore, including the ruins of Pompeii and Vatican City. The fascinating history of the country is rivalled by its gorgeous natural landscapes. Italy is home to some of the most beautiful scenery in Europe, including the rolling hills of Tuscany, the picturesque Amalfi Coast, and the stunning Italian Lakes Region. To marvel at even more beautiful sites, visitors can attend one of Italy's many mesmerising art galleries or gaze upon some of the most famous architectural feats in the world such as El Duomo in Florence or the Leaning Tower of Pisa. As if this wasn't enough to make Italy one of the best solo travel destinations, the country is renowned for its delicious food and drink. Solo travellers can enjoy a wide variety of delicious pizza, pasta, gelato, and wine. Explore Italy from the comfort of one of our mini-coaches. Discover the magic of the cities on our Venice, Garda & Romantic Northern Italy tour, or venture further off the beaten track on our Best of Northern Italy tour.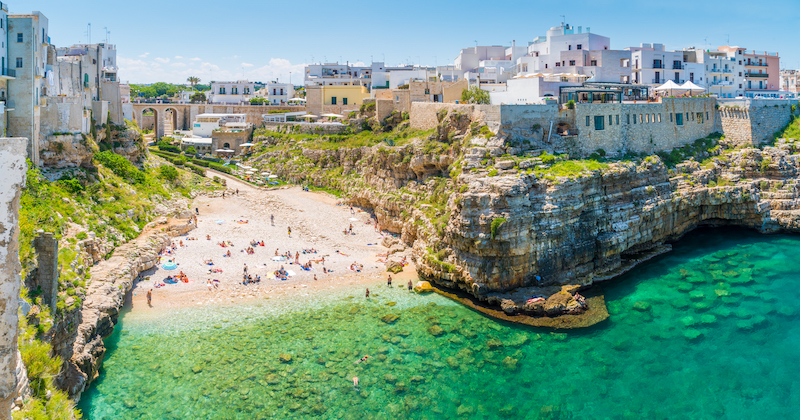 6. England
Last but definitely not least, England is another of the best solo travel destinations.
The country welcomes visitors all year round and there's plenty to discover. Lose yourself exploring the many historic sites, from Shakespeare's Globe in London to the Roman Baths in Bath, or the mysterious Stonehenge in Wiltshire. Alongside being home to many vibrant cities, England also has a lot of beautiful countryside to explore, with rolling hills, stunning coastlines, and charming villages. The Lake District, Yorkshire Dales, and Devon and Cornwall are just a few examples of the scenic beauty that England has to offer. If you're an English native, a staycation can be a great way to ease yourself into solo travel. Choose from 1 day-tours to multi-day adventures and discover the magic of this top solo travel destination now.
Experience A Solo Travel Adventure with Rabbie's
We hope this list of the best solo travel destinations has inspired you to take the leap and book a solo trip. If you'd like to know more about the real experiences of our tours, read solo female traveller Sonja's review of our 2-day Loch Ness, Inverness and the Highlands tour. Or, check out Tim's review of our 1-day Oxford and Traditional Cotswold Villages tour for the perspective of an LGBT solo traveller. We offer a wide range of trips in some of the best solo travel destinations so there's something for everyone. What's more, our multiple departure points are all easily accessible via train, which makes exploring with Rabbie's a breeze. Book today or sign up to our newsletter to stay up to date.