Direct Flights to Edinburgh from the USA 2023

Yearning for Scotland? Direct flights to Edinburgh from the USA make reaching this alluring destination a breeze. You could be tucking into authentic haggis, sampling a wee dram of whisky, and making all your friends back home jealous in no time. Scotland's riotous capital has something for everyone. History buffs can follow in the footsteps of kings and queens and envision gruesome battles. Nature lovers can venture to nearby lochs and glens. Reverers of the occult can hunt for ghosts and uncover the inspiration behind Harry Potter. Whatever your vacation style, make the journey across the Atlantic to visit Edinburgh. Trust us, you won't regret it. Discover everything you need to know in this helpful guide to direct flights to Edinburgh from the USA*.
Table of Contents:
Are There Any Direct Flights from the USA to Edinburgh?
Yes, there are direct flights to Edinburgh from the USA. In fact, Edinburgh Airport is the busiest airport in Scotland. On average, the airport hosts over 313 flights a day journeying on 173 different routes to 122 destinations. So whether you're looking for direct flights to Scotland from the USA, or considering the city as a stop on a grand solo travel adventure, Edinburgh is a handy destination to fly into.
Which US Cities Have Direct Flights to Edinburgh?
There're many US cities with direct flights to Edinburgh. These include:
New York (JFK & EWR)
Chicago (ORD)
Orlando (MCO)
Boston (BOS)
Washington D.C. (IAD)
Atlanta (ATL)
With so many departure points, there really is no reason to stop you booking your direct flights to Edinburgh from the USA today. Most of these cities offer direct flights all year round but there may be more available in the summer months. That doesn't mean you have to give up on your fall tour or winter trip of fantasies of snow-dusted castles and Christmas lights, though. Winter flights to Edinburgh from the USA are still available - you may just need to have a bit more flexibility with departure dates.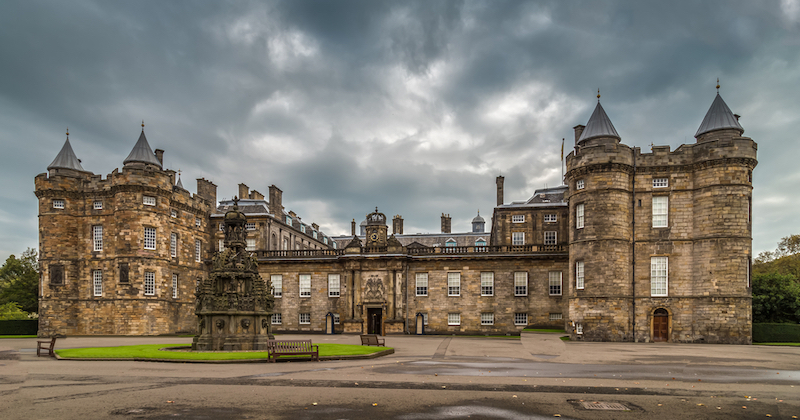 Which Airlines Fly from the USA to Edinburgh?
The airlines which currently offer flights to Edinburgh from the USA include:
Once you have figured out who you're flying with, prepare for your trip by reading our blog on the top things to know before visiting Edinburgh. For some inspiring reading on the plane, you could even download our list of best things to do in Edinburgh or brush up on your knowledge of the capital with our ultimate guide to Edinburgh. You'll be strolling down the Royal Mile and sipping whisky like a local in no time.
How Long Is a Flight from the USA to Edinburgh?
A direct flight between the USA and Edinburgh can take between 6 hours 30 minutes and 8 hours 5 minutes depending on which cities you're flying between. Here's a breakdown of the average flight times:
Direct flights between New York and Edinburgh take around 6 hours and 50 minutes
Direct flights between Chicago and Edinburgh take around 7 hours and 40 minutes
Direct flights between Orlando and Edinburgh take around 8 hours
Direct flights between Washington D.C. and Edinburgh take around 7 hours and 10 minutes
Direct flights between Boston and Edinburgh take around 6 hours and 30 minutes
Direct flights between Atlanta and Edinburgh take around 8 hours and 5 minutes
If a direct flight isn't available, connecting flights to Edinburgh from the USA can be an easy alternative. These flights can take as little as 8 hours 55 minutes even with layover time. Not much for the vacation of a lifetime.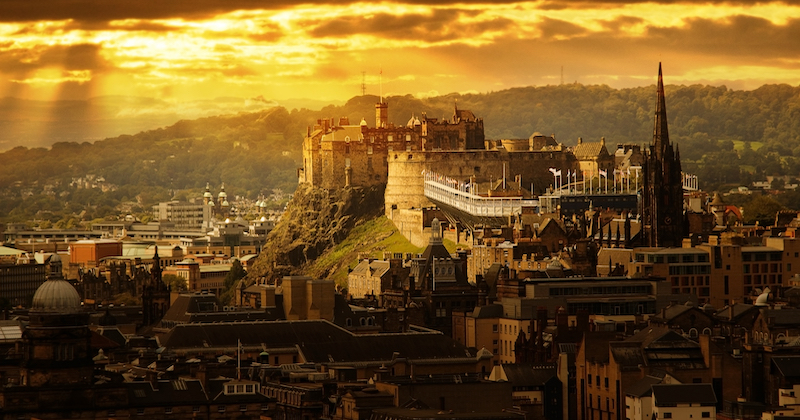 How to Travel Around Scotland from Edinburgh
If you can bear to tear yourself away from the truly inspiring city that is Edinburgh, exploring the rest of the country can be simple. There are three main ways to travel around Scotland. These are:
By plane - For a small country, Scotland has a lot of airports. This means you can catch internal flights to other major cities such as Glasgow, or distant Scottish islands such as Islay.
By train - The many train stations in Scotland make traversing this wonderful country a breeze. Hop on a train from Edinburgh Waverley and journey anywhere from the southern Scottish Borders to the most northern tips of the Highlands.
By small group tour - Arguably the best way to travel Scotland is by small group tour. We may be biased but there are so many reasons to love this travel style. Unbeatable views of the passing landscapes from comfortable mini-coaches? Check. A stream of fascinating facts and local legends from our experienced driver-guides? Check. Access to stunning sites tucked away off the beaten path? Double check. Join us on one of our group tours and discover the fun for yourself. From short but sweet day trips to multi-day tours, we've got you covered. It starts with direct flights to Edinburgh from the USA and ends with lifelong memories and stories that make everyone back home green with envy.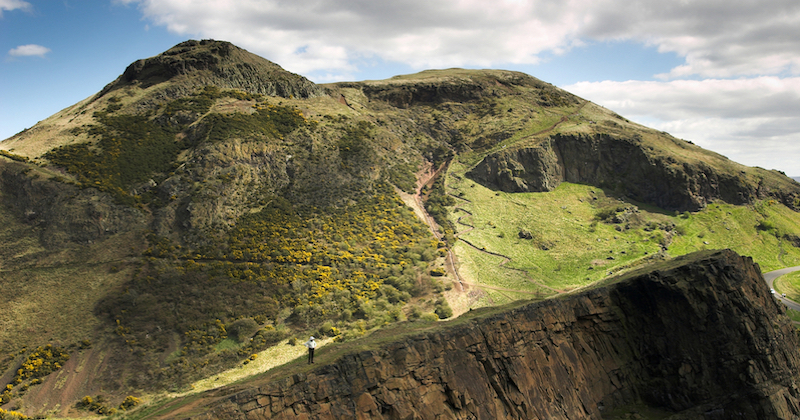 Explore Edinburgh and Beyond With Rabbie's
Once you've journeyed across the Atlantic via direct flights to Edinburgh from the USA, the rest of Europe is tantalizingly accessible. Explore a number of different destinations with us from the sun-drenched beaches of Spain to the jolly pubs of Ireland or the plunging coastline of Portugal. Maybe a refined visit to some of the UK's royal sites or a peaceful escape to the Cotswolds is more your style? Whatever you look for in a vacation, we have a tour for you. Can't find the perfect itinerary? Chat to us about organizing a private tour and we can help you plan the trip of a lifetime.
*Airline schedules are subject to change. Whilst the information presented is correct at the time of writing, please check with your preferred airline or route for the latest information.