An Insider's Guide to Inverness: Part Two


Inverness is the most northerly city in Scotland. But did you know, it wasn't officially given 'city' status until 2000? In comparison to Glasgow, it does seem a wee bit small. But that's all part of its charm.
In the second instalment of our guide to Inverness (read the first part here), we'll take a look at a few hidden gems in the inner city and unmissable sights further afield.
Browse through Leakey's Bookshop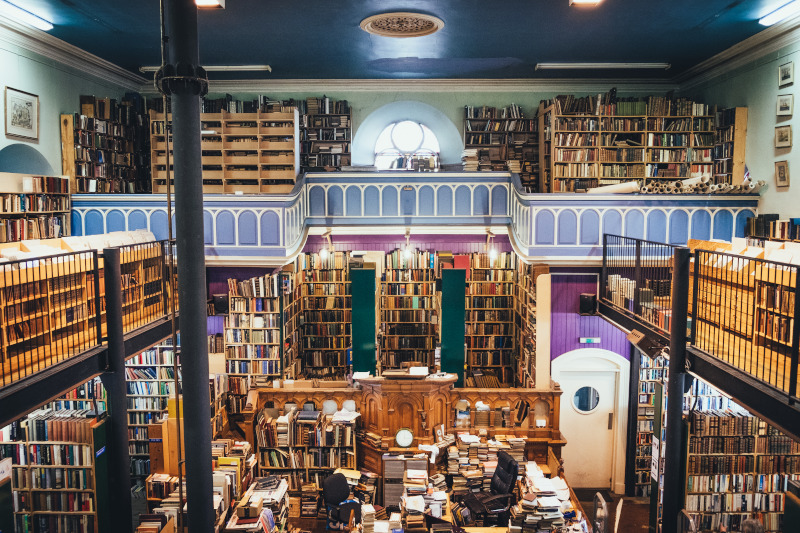 Without a doubt, one of the best shops in Inverness is Leakey's Bookshop. It's crammed to the rafters with ancient tomes and dog-eared paperbacks. You can easily lose an hour or more perusing its shelves.
Whether you're a fan of rollicking fantasy novels, crime thrillers or classics, you'll find something to suit your tastes. But be warned, you may have to go digging.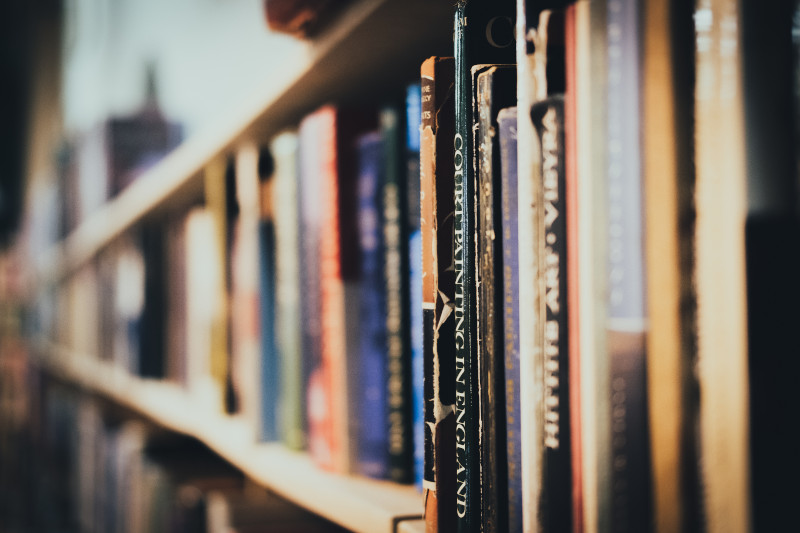 For the more practical readers, an extensive range of non-fiction books covers everything from chess strategy to croft construction. There's also an impressive collection of beautiful antique maps.
Ramble along the river walk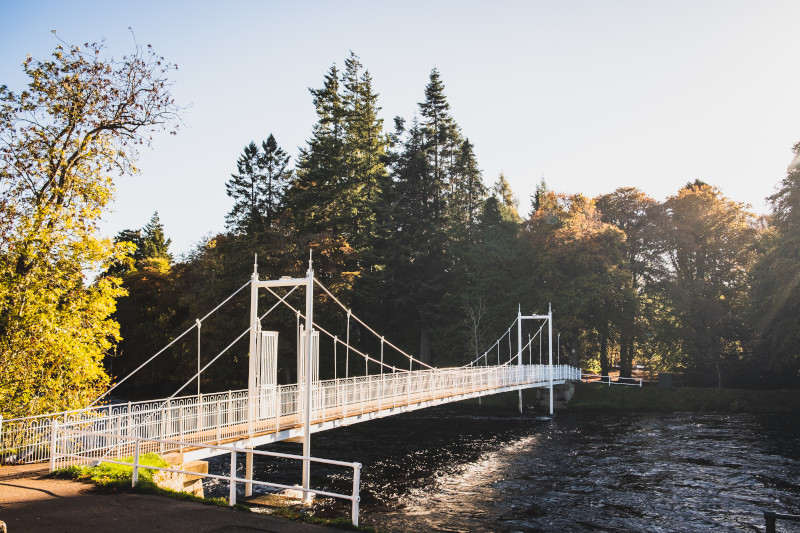 A trip to Inverness isn't complete without a walk through the city along the River Ness. The old buildings squeezed beside the riverfront are architecturally unique, and the contrast of modern and ancient features is baffling. Gaze up at Inverness Castle towering over the CBD in the distance and keep an eye out for the rippling reflections on the river at sunset and sunrise.
If you meander down Ness Walk you will eventually come across the Ness Islands, which you can reach by footbridge. It's a relaxing and scenic stroll perfect for getting acquainted with Inverness.
Relax with a drink at MacGregor's
A bar showered in awards within its first year of opening must be doing something right. The atmosphere at MacGregor's is certainly inviting and the customer service is genuine. This wee bar stocks a huge range of Scottish beers and spirits, and the staff are always eager to suggest a new and exciting drink.
The bright and open space is a welcome change to the equally delightful (but plentiful) cosy pubs dotted around the city. The beer garden is, understandably, bustling in Summer. Need an afternoon pick-me-up? Get out of your comfort zone and try a hot chocolate with Gin Bothy chilli flavoured gin. You won't regret it.
Further afield
Just outside of Inverness, there are reachable attractions that are sure to pique your interest. From stunning natural landscapes to ancient formations, Inverness-shire is blessed with intriguing sights.
Discover the mysteries of the Clava Cairns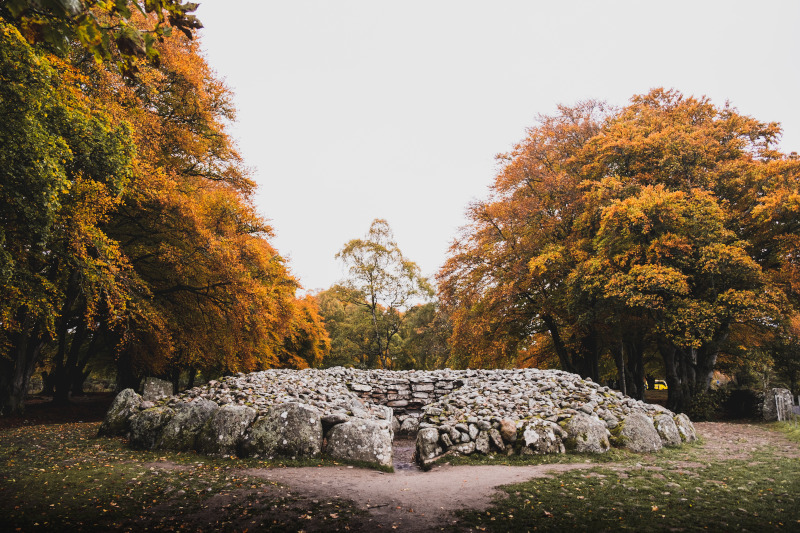 The Clava Cairns are mystifying ancient tombs dating back to the Bronze Age. These burial cairns are impressively built within a beautiful natural setting. But walking between them, you can feel the eeriness of the past. The standing stones and stone circles surrounding the tombs add to the wonderment. Situated just a few miles outside of Inverness, many people believe that these cairns were the inspiration for Craigh na Dun in Diana Gabaldon's hit novel, Outlander.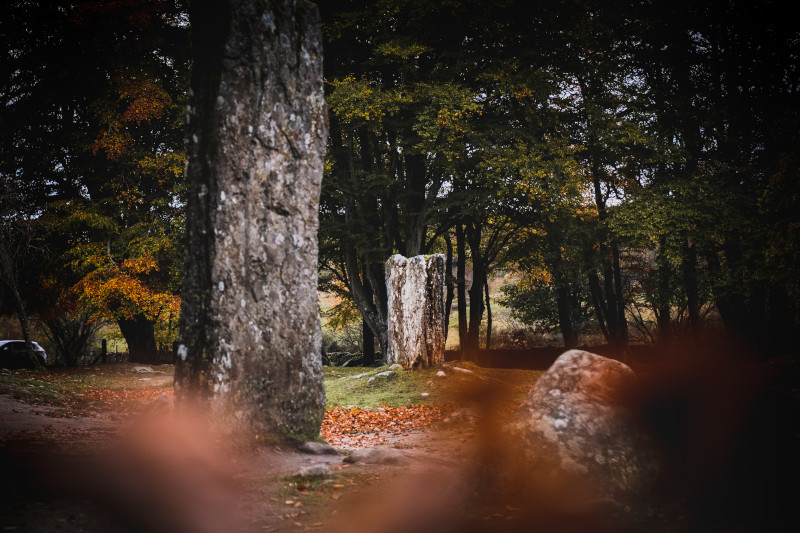 You can see the Clava Cairns on the Rabbie's four-day Outlander Trail tour, which departs from Edinburgh, or the Loch Ness and the Highlands one-day tour, which departs from Aberdeen.
Pay your respects at Culloden Battlefield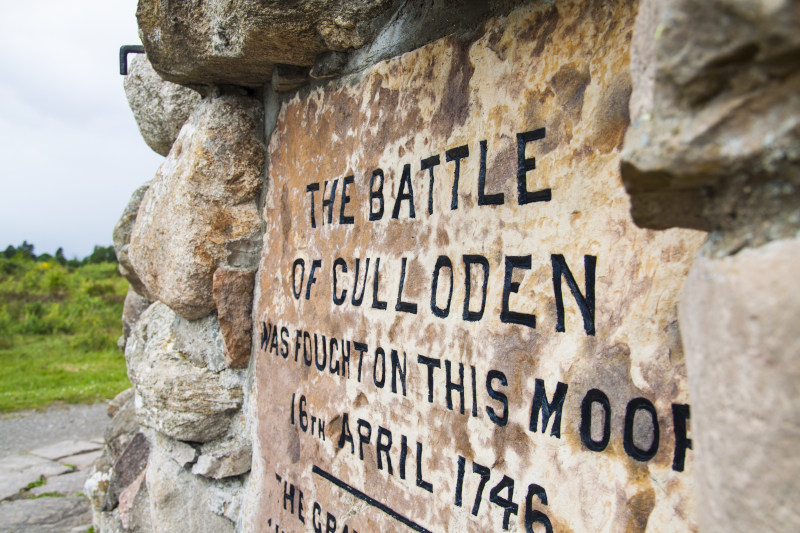 Culloden Battlefield is possibly one of the most important sites in Scottish history. The visitor centre has interactive displays to track the plight of the Jacobites and a range of weaponry to illustrate the butchery of 18th-century warfare. The immersive cinematic recreation of the combat is particularly chilling. You can also choose to take a tour out on the moor, where a guide will recount the battle with such feeling you'll feel like you're in the midst of the bloodthirsty event yourself.
You can see Culloden Battlefield on the Rabbie's four-day Outlander Trail tour, which departs from Edinburgh, or the Loch Ness and the Highlands one-day tour, which departs from Aberdeen.
Catch a glimpse of Scottish wildlife at Glen Affric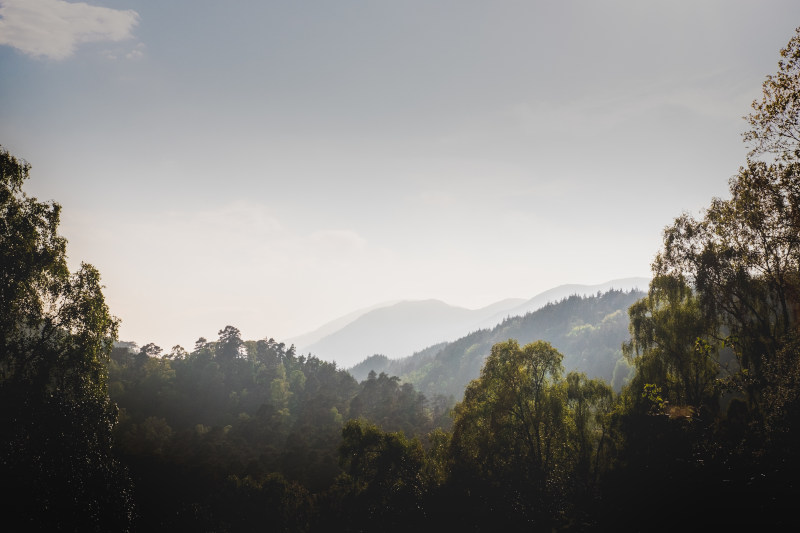 Said to be Scotland's most beautiful glen, Glen Affric is teaming with wildlife and gorgeous scenery. It's remained largely unchanged and carefully preserved through centuries of industrial and social upheaval. You can only imagine how many red deer, ospreys, badgers, pine martens and golden eagles frolic within its vast canopies and on the forest floors. Perhaps you'll even see one of these elusive animals as they scurry amongst the greenery.
You can discover the wonders of Glen Affric on the one-day Loch Ness and Glen Affric tour, which departs from Inverness.
Although Inverness is a humble little city, its location and local facilities are pretty impressive. After all, it must serve the needs of all people north of the Great Glen Fault. We hope you love its charming hospitality, picturesque backdrop and rich history as much as we do.
If you haven't read part one of this guide, here it is.