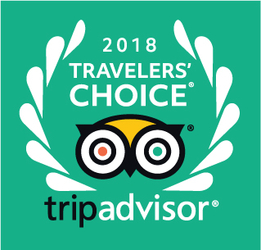 Tripadvisor Travellers' Choice Awards
This came as a massive surprise. We won four travellers' choice awards. One of our tours to Skye was selected as the best multi-day tour in the whole-wide-world, and three more of our trips made the top 25 in the top experiences and multi-day tours. It's a fantastic achievement that shows you and our fans enjoy the extra effort we put into designing our tours.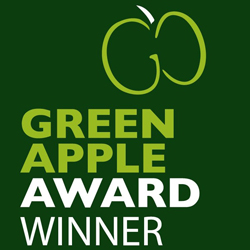 Silver Green Apple Award

The Green Apple Awards celebrate environmental practices in business. And we won a silver Green Apple award for our Beautiful Borders tours. These combined rail and tour transport to create something new within Scottish tourism. The tours brought revenue to local businesses in and gave people a chance to discover a less visited part of Scotland.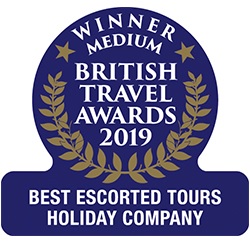 The British Travel Awards
These awards are simply incredible. They're the largest consumer-voted awards programme in the world, with 867,221 votes and opinions cast by the holidaying public in 2019. So it's no surprise that we're proud to have won a Gold Award for the Best Medium Sized Escorted Tour Holiday Company. It's an amazing achievement and we owe you voters a huge 'thank you'!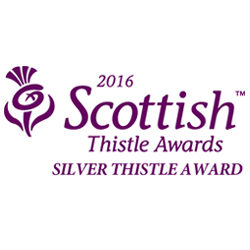 Silver Thistle Award 2016

Our Chief Executive and founder won the Silver Thistle Award at the 'Oscars' of Scottish Tourism. It's the most coveted award at the Thistle Awards, and recognises an individual's outstanding contribution to Scotland's tourism industry.
But Robin didn't only win the award for his excellent work with Rabbie's Trail Burners. He has provided leadership in all areas of Scottish tourism, from helping set up the Tourism Innovation Group to now being a chairman of ETAG.
We're very, very, very proud.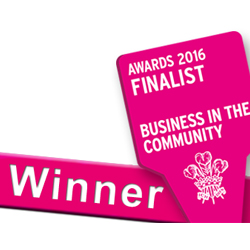 SME of the Year - BITC
The Business in the Community Responsible Business Awards recognises companies that transform communities and their businesses to create a fairer society and a more sustainable future. They're a great charity, and we were delighted when we won the SME of the Year award for our commitment to placing sustainability at the heart of our business.
Queen's Award
We were named as winners of the UK's highest accolade for business success – A Queen's Award for enterprise in International Trade. We would like to take this opportunity to say a big thank you for choosing to tour with Rabbie's. Your business has helped us to increase sales and develop and expand our touring products, which the Queen's Award have recognised as an outstanding example of international trade. We are absolutely thrilled with this accolade!