Savour Scotland's 'Water of Life' on this Whisky distillery tour from Edinburgh.
Tour map
Places you'll explore
Glengoyne Distillery - You couldn't imagine a more idyllic distillery. It sits at the foot of a beautiful hill and houses wonderful copper stills.
Loch Lomond National Park - Admire the views and take postcard-perfect photos to share with your friends and family.
Deanston Distillery - This impressive distillery is the only one in Scotland that produces it's own electricity.
Your journey
Scotch whisky is ingrained within Scottish culture.
The Scots used it to heal common ailments and keep warm throughout the winter. The British taxed it to help fund their government. And now, Scottish whisky exports make up one quarter of the UK's international food and drink trade.
It's a fascinating part of Scottish heritage and on this tour you learn about it at two distinct distilleries. You visit Glengoyne, a tiny, quaint distillery located at the foot of a delightful hill. And you visit Deanston distillery, a large distillery with a fascinating industrial past.
What's more, you blend these delicious flavours with a visit to the sublime Loch Lomond National Park.
So take this tour, sample a delectable range of whiskies, and learn about Scotland's national drink.
Tour Details
Departs
09.30 - Rabbie's Café Bar, Waterloo Place, Edinburgh, EH1 3EG
Discounts
Students, and seniors over 60
Important information
Pack your waterproof clothing and walking shoes
Unfortunately we don't carry anyone under 18 years old on this tour
Tour inclusions
Transport in a 16 seat Mercedes mini-coach
Air conditioning as standard
The stories and services of a Rabbie's driver-guide
Tour exclusions
Entry fees and tastings at the distilleries
Itinerary
Your tour takes you west past Stirling to Glengoyne distillery.
The tour here introduces you to the simple but magical process of turning barley, water, and yeast into whisky.
From here, you take a scenic drive to the shores of Loch Lomond for a tasty pub lunch and the chance to sample some local beers. After lunch we recommend a short walk to the viewpoint overlooking the loch before heading towards the second distillery of the day.
Deanston Distillery is a converted cotton mill on the banks of the River Teith has many interesting features and produces some unique whisky flavours. After a relaxed afternoon visit here you return to Edinburgh with the stories and flavours of single malt whisky fresh in your mind.
Customer Reviews
Fantastic tour
Alan Liferow Posted on 22/05/2016
Went on the whiskey tour on Friday 20 May. A dream come true to visit two famous distilleries. Jeff the guide was amazing. Firstly hes two meters tall. Secondly hes so knowledgeable about Scotland and history and whisky. Was really an amazing tour with an amazing guide and I highly recommend it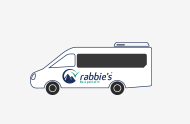 Travel the local way on small group tours of 16 people or less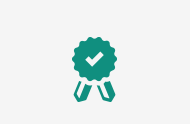 You'll have a guaranteed experience, or your money back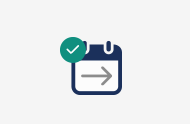 Guaranteed departures: you book, you go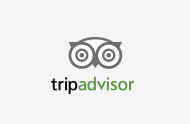 Internationally recognised for our award winning experiences
Meet our guides