The Cliffs of Moher are incredible to behold. They're 214 metres high, home to 40,000 birds, and 320 billion years old.

So, if you love nature and stunning views, they're an essential destination on your trip to Ireland. What's more is there's an modern visitor centre full of fascinating facts, and a lovely little 18th century tower to explore.
Our small group tours visiting the Cliffs of Moher from Dublin take you there with an experienced guide and an adventurous spirit.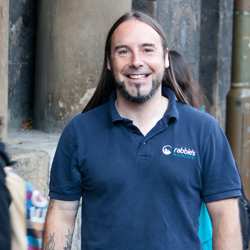 RABBIE'S TOUR GUIDE
Peter Falconer