Horticulturists will be dazzled by the rare carnivorous plants, oak woodlands, and aquatic flora. Animal lovers will be left breathless by the wild otters, eagles, and squirrels. And photographers will be stunned by the sheer quantity of gorgeous views.
Nowhere in England boasts a wider diversity of untainted beauty than the Lake district. And on our tours we show you all the most beautiful spots, tell you about all the inspirational people who lived here, and let you in on all the local secrets.
Explore the lake district and discover England's most naturally delightful destination.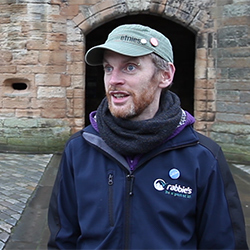 RABBIE'S TOUR GUIDE
Ally Palmer