The ancient legends say King Bladud founded Bath and created the hot Springs using magic. The Celtic tribes visited the waters to communicate with their goddess of fertility. And the Romans spent 300 years building a bathhouse that was as exquisite as it was ingeniously built.
But it's not only the historical hot springs that'll impress you. You'll find Britain's most elegant Georgian architecture, a unique and fascinating abbey, and an array of quaint boutique shops.
Visit Bath with our tours, and experience one of Britain's most fascinating and beautiful cities.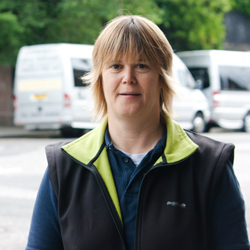 RABBIE'S TOUR GUIDE
Karen Marr