You could say that the Cotswolds is officially one of the most beautiful places in England. Because it's an 'Area of Outstanding Natural Beauty', a National Park, and a favourite spot for British celebrities.
However, it's not only gorgeous scenery you'll fall in love with, you'll also be delighted by the thatched roofs, mossy paths, cute churches, and local history.
So time travel to the past and join one of our tours to the Cotswolds.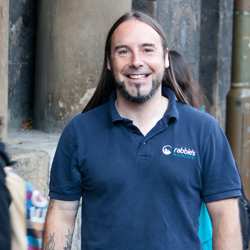 RABBIE'S TOUR GUIDE
Peter Falconer