Join the Team
Join our team, and your job is more than a salary.
You satisfy your love of travel, create lifelong memories for customers, and learn about the history and heritage of the UK & Europe.
And because we believe in inspiring passionate employees, we share up to 20% of the company's profit and offer plenty of opportunities for adventures, fun, and career development.
Our current vacancies will be advertised on this page, so please check it out regularly. Every application you make is treated equally and respected for individuality and diversity.
About us
Rabbie's operate one of the largest selection of scheduled tours in the UK and Ireland with a vision to make the world a better place through travel.
We're an open, friendly, positive and welcoming group of people. We like to 'live life' and explore places that have stories to tell. We're renowned for delivering exceptional customer experiences because of how we look after our guests, each other, and the communities and the environments we travel through.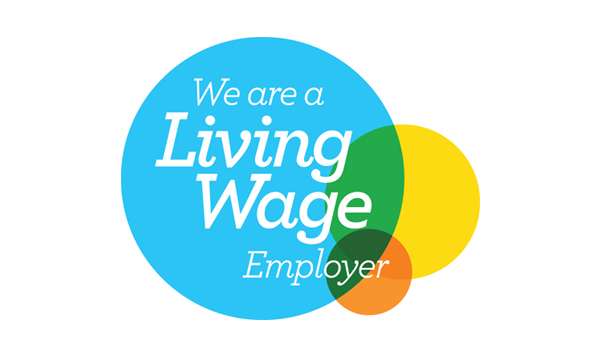 Benefits
Discounted or free staff tours (dependent on availability) 
Family and friends discounted travel  
Family friendly policies  
Flexible/Hybrid working options where appropriate  
Bonus scheme
Training budget
Cross Company Working Opportunities
Cycle to work scheme
Paid volunteer days
Staff discount in cafe
Rabbie's sick pay
Accident Insurance / Death in Service cover
Paid compassionate/bereavement leave
Staff conference/Social & parties
Discounted garage MOT/repairs
Long service reward
Driver Guides
Our main office is in Edinburgh but we are recruiting for Driver Guides to conduct tours at the following locations: Edinburgh, Inverness, Glasgow, Aberdeen, Manchester, London
Who are Rabbie's?
Founded in 1993, we are an award-winning travel company offering tours a wide variety of tours around the UK, Ireland and Europe.
We deliver small group tours of 16 passengers or less in our fleet of luxury Mercedes mini coaches.
We are recruiting now!
What do we look for in our Driver Guides?
Are you outgoing, enthusiastic and passionate about meeting people and showing them the best that the UK has to offer?
If you have a good knowledge of Scotland, its history and are passionate about sharing your knowledge and enthusiasm with people from all over the world, then this could be the role for you
You will drive, lead and guide small group mini-coach tours throughout Scotland and Northern England and consistently deliver a memorable and enriching experience that will last our customers a lifetime
You will be talking about the history, geography, culture and traditions of the places you take your passengers - every day brings something different
Skilled and experienced drivers who love being on the road. Mini-Bus licence is not essential on application - all training provided for successful applicants
Essential skills
Driving experience – mini-coach driver training provided
High standards of customer service
Use your own initiative and problem-solving skills to provide a seamless service to passengers
An ability to communicate your knowledge and entertain people from all over the world
What you will be doing
Drive top of the range mini-coaches with due care and attention at all times for the comfort and safety of passengers (training provided)
Demonstrate an appetite and enthusiasm for learning
Complete daily vehicle safety checks and legal documentation (training provided)
Embrace our environmental and sustainable tourism practices
Provide constructive feedback to continuously improve the quality of the tours
Display a pride and passion for the country and what it has to offer
Continually develop a wide-ranging cultural, historical and social knowledge
Requirements
In order to work as a Driver-Guide you must have a current UK car driving license
A category D or D1 class driving license would be great, but not essential as all training will be provided
Job Type
Full-time and part time positions available – from one day per week to full time
Permanent contracts
Salary: £26-32K + plus a range of benefits
Single day tours and overnight tours available to suit - or a mixture of both!
Current Benefits
Discounted or free staff tours (dependent on availability)
Family and friends discounted travel
Family friendly policies
Flexible/Hybrid working options where appropriate
Bonus scheme
Training Budget
Cross company working opportunities
Cycle to work scheme
Paid volunteer days
Staff discount in our cafe
Rabbie's paid sick pay
Paid compassionate leave
Staff Social & events
Discounted garage MOT/repairs (Edinburgh garage)
Long service reward
Driver Guide specific Benefits
On-site parking at depot
Driver CPC paid training
Driver medical renewal costs covered
Commissions
If you're interested, please fill out the application form and email to jobs@rabbies.com
Please use the subject line 'Driver Guide application'.