Join the Team
Join our team, and your job is more than a salary.
You satisfy your love of travel, create lifelong memories for customers, and learn about the history and heritage of the UK & Europe.
And because we believe in inspiring passionate employees, we share up to 20% of the company's profit and offer plenty of opportunities for adventures, fun, and career development.
Our current vacancies will be advertised on this page, so please check it out regularly. Every application you make is treated equally and respected for individuality and diversity.
About us
Rabbie's operate one of the largest selection of scheduled tours in the UK and Ireland with a vision to make the world a better place through travel.
We're an open, friendly, positive and welcoming group of people. We like to 'live life' and explore places that have stories to tell. We're renowned for delivering exceptional customer experiences because of how we look after our guests, each other, and the communities and the environments we travel through.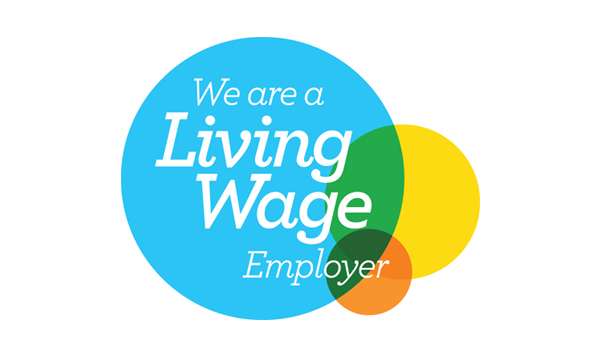 Our opportunities
Driver Guides
Our main office is in Edinburgh but we are recruiting for Driver Guides to conduct tours at the following locations: Edinburgh, Inverness, Glasgow, Manchester, London
What do we look for in our Driver Guides?
Highly skilled and experienced drivers who love being on the road.
Are you outgoing, enthusiastic and passionate about meeting people and showing them the best that the UK has to offer?
If you have a good knowledge of history and geography, are passionate about sharing your knowledge and enthusiasm with people from all over the world, then this could be the role for you!
You will drive, lead and guide small group luxury mini-coach tours and consistently deliver a memorable and enriching experience that will last our customers a lifetime.
You will be talking about the history, geography, culture and traditions of the places you take your passengers - every day brings something different.
Essential skills
Extensive driving experience.
A high degree of flexibility and adaptability.
Maintain the highest standards of customer service.
Use your initiative and problem-solving skills to provide a seamless service to passengers.
An ability to communicate your knowledge and entertain people from all over the world.
What you will be doing
Drive top of the range mini-coaches with due care and attention at all times for the comfort and safety of passengers (training provided).
Demonstrate an appetite and enthusiasm for learning.
Complete daily vehicle safety checks and legal documentation (training provided).
Embrace our environmental and sustainable tourism practices.
Provide constructive feedback to continuously improve the quality of the tours.
Display a pride and passion for the country and what it has to offer.
Continually develop a wide-ranging cultural, historical and social knowledge.
Requirements
To work as a Driver Guide you must have a current UK Manual D1 or D Class Driving License (without restrictions) and eligibility to operate a Passenger Carrying Vehicle (PCV) including a current Certificate of Professional Competency (CPC) and Digital Driver Card.
Step-by-step recruitment process
Application reviewed and progressed successfully
Request for an invitation to a face-to-face interview
Join one of the tours to experience "A day in the life of a Rabbie's Driver Guide"
Final face to face interview
Successful candidates will join and begin their induction training
Job Type: Full-time and part-time positions available
Salary: Competitive plus benefits
Locations: Edinburgh, Inverness, Glasgow, Aberdeen, Manchester, London
Schedule
Day shift
Holidays
Weekend availability
Working away from home - as required
Benefits
Company events
Flexible working pattern available
Rota in advance
Work variety
Paid Volunteer days
Cycle to work scheme
Employee discount
Friends and Family Discount on tours
On-site parking
Driver Guide uniform
If you're interested, please fill out the application form and email to jobs@rabbies.com
Please use the subject line 'Driver Guide application'.
---
(Technical) Product Manager

Responsible to
Head of IT
Principal contacts
Internal: developers, specific teams, managers
External: customers, prospective customers

Job purpose
The Product Manager will own the product strategy using their technical skills alongside an understanding of the business and its requirements. They will be able to engage with developers on a level playing field allowing for a faster, and more innovative outcome when solving business problems and addressing customer needs.
We are looking for a Product Manager with a strong technical background to lead on the gathering of business requirements to manage the more technical parts of the product strategy to deliver the business plan.
They will use their knowledge of technology to be the bridge between our management and technical team.

They will review how things get implemented and what technology is required to meet the business requirements. They will need to have a good understanding of technical issues to be successful.
They will be able to assess whether developer estimates are correct, review technical specifications, architecture, and networking plans, and participate in security, scalability and infrastructure activities.
This role may also be called upon when it comes to working with third parties, whether it's evaluating APIs and capabilities, mapping out integration plans or evaluating different technology options.

Rabbie's is passionate about delivering the best customer Experiences and the role needs to have a customer-centric focus as well as being business-focused.
The Product Manager will have a deep understanding of what is and isn't possible and a good working relationship with the technical teams required to get things done.

Key duties and responsibilities
Working efficiently with the management team to understand customer and business needs and translate them into technical requirements.
Ensure requirements are fully understood and that implementation plans match expectations.
Work with our product and management team to manage IT priorities.
Provide internal and customer training on how to use the product.
Answer incoming questions about the product and its capabilities.
Assess and address technical risks.
Understand and analyse data pipelines, algorithms, and automated systems.
Coordinate testing and define success criteria for testing and product acceptance.
Facilitate the creation and maintenance of proper product documentation.
Understand, research, and follow technical trends in the industry and in general.
Follow competitors and conduct capability analysis regularly.
Experience
All applicants will be considered, but experience of working in small Developmental teams would be advantageous.

Location
Edinburgh Centre or remote working.
If interested, please fill out the application form and send it to tim@rabbies.com and hazel@rabbies.com together with your cv and cover letter. Please give it the subject heading of '(Technical) Product Manager'.
---
Developers/Senior Developers

Responsible to
Head of IT

Job purpose
In line with Rabbie's business plan, IT should support the Rabbie's business model to improve activities for both our internal and external customers.
Based on business requirements, your duties will primarily revolve around building new software solutions and modifying software to fix errors. You should diligently follow the agreed Development Standards to ensure our software is maintainable by all parties. You should take responsibility for ensuring software is sufficiently tested before it is released into UAT.
You will also be expected to understand and work with the infrastructure required to run, test and develop software at Rabbie's.
In the Rabbie's IT department we want to promote an open, transparent culture, with a good team ethic. If something is not optimal and is hindering progress, we encourage people to speak up and drive forward ideas to improve any situation.
If this is a Senior role, we expect you to take ownership of key issues and mentor more junior staff when needed.

Key duties and responsibilities
Consult with departments or customers on project proposals
Provide accurate feedback and development estimates to your colleagues
Write software using the agreed standard tools and methodologies
Modify software to fix errors, adapt it to new hardware, improve its performance, or upgrade interfaces
Perform system testing and validation procedures
Actively document processes where required
Update JIRA or similar tools with progress
Ensure software source code is stored in a repository
Preparing reports on progress to the CTO
Support the Project Manager in communicating progress
Bring key items to the attention of the CTO when needed
Follow the company IT policy on GDPR, security and data retention
Senior posts
A senior point of contact for the Development department when working on issues
Actively organise development work, to ensure we are getting the best value from the team
Take ownership of software & infrastructure problems
Key skills, experience & qualifications
Essential
PHP
Laravel
MySQL
Standards compliant responsive HTML/CSS
Good understanding of the DOM
JavaScript/jQuery
Experience of working with RESTful APIs
LAMP Stack
Desirable
Concrete5/Symfony
AWS
Docker
Agile methodologies
Git
Bootstrap/CSS
Senior posts
Leadership and management
Staffing
Excellent written and verbal communication
Interpersonal
Development languages, tools and processes
Database design
Problem solving
Critical thinking
Ability to meet deadlines
Experience
All applicants will be considered, but experience of working in small Developmental teams and support Commercial websites, would be advantageous.

Location
Edinburgh Centre or remote working.
If interested, please fill out the application form and send it to tim@rabbies.com together with your cv and cover letter. Please give it the subject heading of 'Developer'.
---
B2B Sales Executive (2 posts)
Position1 (Local Sales): Will focus on developing local sales through our network of hotels, concierge, Visitor Information Centres and other 'in-destination' sales outlets that can produce short lead time bookings for tours.
Position 2 (OTA): Will focus on managing and maintaining content and connections on Online Travel Agent (OTA) platforms, where we list and sell our full range of scheduled tours.
Please identify which post you are applying for on application by stating 'Local Sales', 'OTA' or 'Both' if you wish to be considered for either post.

Responsible to
Head of Sales and Commercial
Principal contacts
Internal: Sales and Reservation Teams, Operations, Marketing, IT, Accounts, Product Development
External: Agents (existing and potential), Suppliers, Tourist Boards, Tourism Organisations and Associations

Job purpose
As part of Rabbie's B2B Sales Team your role will be to develop, maintain and support business relationships with a selection of Travel Trade businesses (such as Tour Operators, Travel Agents, Online Travel Agents, localised sales outlets and other business partners). Handle enquiries from registered Agents and promote Rabbie's products and services in order to generate increased business. Support Rabbie's B2B Sales Team efforts in achieving growth by managing appointed Key Accounts, assisting with communications to customers and ensuring all product information our Agents receive is up to date. Work with internal colleagues to ensure the smooth running of Rabbie's systems and processes and feedback any observations on products and operating systems to allow processes and offering to be developed to suit client's needs.

Key duties and responsibilities
Sales: Increase revenue and margin through managing agents and supplier relationships to meet business KPI's. Engage with customers to promote our Scheduled Tours and Travel Trade Products.
Key Account Management: Manage appointed Accounts and be their main point of contact in order to maximise potential business and deal with escalated issues. Specific Agents and/or business types/Markets will be designated to the post holder.
Reporting: Report on Key Account sales performance and develop a programme of communications with the appointed Agents.
Business Development: Work with colleagues and external partners and customers to identify opportunities for business development (products, markets, sales channels, etc).
Industry Events: Attend various sales and networking events to meet with existing and potential customers to increase awareness of products and sales.
Partnerships: Connect and build relationships with relevant industry groups (i.e. Tourist Boards, industry associations, tourism groups, etc).
Key skills, experience & qualifications
Essential
Customer service skills
Knowledge and experience of the tourism industry and products
Strong communication and organisational skills with excellent attention to detail
Negotiation skills
Effective presentation skills
Good analytical skills
Creative thinker and able to contribute innovative ideas
Strong working knowledge of Microsoft Office products (i.e. Word, Excel, Outlook, etc) and the ability to adapt to new programmes and systems
Desirable
In-depth knowledge of Rabbie's products and services
Location
Edinburgh Centre with the opportunity to combine with remote working.
Monday to Friday with occasional evenings and weekend work.
Closing date for applications, Friday 8th July 2022.
If interested, please fill out the application form and send it to agent@rabbies.com together with your cv and cover letter. Please give it the subject heading of 'B2B Sales Executive'.
---
Café Manager
Responsible to
Operations Director
Principal contacts
Internal: staff, managers
External: customers, prospective customers, suppliers
Job purpose
Your responsibilities as café manager include, but are not limited to, working closely in a supervisory role with staff members, overseeing scheduling, monitoring productivity, and providing feedback to ensure that staff are providing the best experience possible to customers. You will monitor budgets, including expenses, sales, and profit margins as well as track and maintain inventory to ensure that supplies are available as needed. You will also cover the front of house shifts as need be.
Key duties and responsibilities
Managing staffing levels, resourcing, staffing, training, timesheets, and payroll
HR requirements for the team – managing recruitment, processing new start information, managing probation periods, dealing with any disciplinary procedures, appraisals, and liaising with the People Operations Team accordingly
Providing on-call support to the team during the café opening hours
Processing invoices & receipts
Deliver excellent customer service and support
Create a friendly and comfortable environment for our customers and staff
Manage waste and recycling initiatives alongside the building and facilities coordinator
Work with and maintain relationships with suppliers
Negotiate supplier prices to increase revenue
Monitor and manage stock control for all products
Monitor all sales, GP's, and margins to ensure the café remains profitable
Actively find ways to lower operational costs while expanding the café customer base
Safe counts & balancing of safe
Enhanced ordering duties
Dealing with any emergency maintenance or IT issues – contacting relevant persons as required
Line managing, monitoring and liaising closely with the kitchen team leader regarding requirements
Adherence to health and safety legislation
Cleaning and hygiene control
Key Skills, Experience & Qualifications
Essential
Previous café and/or hospitality experience
Excellent customer service skills
Leadership qualities and the ability to support and develop a team
Team player
Fair and approachable personality
Previous experience of handling money / using the till
Working knowledge of various computer software programmes (MS Office, POS)
Desirable
Basic health, safety, and hygiene qualification
If interested, please fill out the application form and send it to 'hr@rabbies.com' together with your cover letter. Please give it the subject heading of 'Café Manager'.