Join the Team
Join our team, and your job is more than a salary.

You satisfy your love of travel, create lifelong memories for customers, and learn about the history and heritage of Britain and Ireland.
And because we believe in inspiring passionate employees, we share up to 20% of the company's profit and offer plenty of opportunities for adventures, fun, and career development.
Check out our current positions below. Every application you make is treated equally and respected for individuality and diversity.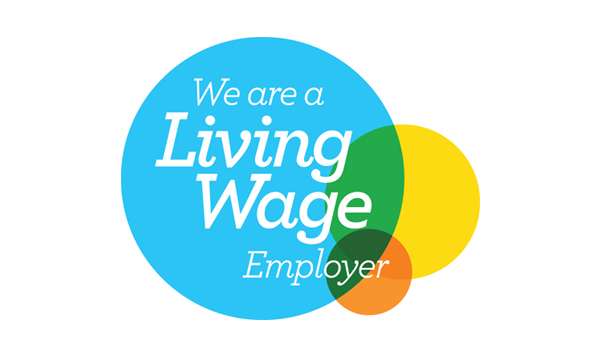 Direct Sales –Part-Time (Mornings)- Edinburgh Based.
Job Description
The Direct Sales Part-Time (mornings) team member is responsible for supporting the team with dispatch duties relating to schedule tour departures.Based in the Rabbie's head office (Waterloo Place), they work closely with sales team members, driver/guides and operation team members to ensure the smooth running of dispatch.Excellent communication skills essential, experience in customer service, problem-solving and crowd management preferable.
Hours: 07:00h – 10:00h Monday-Friday.Some weekend work may be required, hours approximate and subject to change.
Seasonal summer position (contract ending October 2019).
Key Responsibilities

In general, you are required: to act in a polite and friendly manner towards all stakeholders; to treat work colleagues with respect and work cooperatively; to work in a manner that does not endanger the safety of other staff or the work premises.
In return for working for us, we offer a competitive salary and a holiday entitlement of 28 days pro-rata.
Please download and complete our application form and email it to sarah.smith@rabbies.com or post it to:
Rabbie's Recruitment,
Rabbie's Trail Burners Ltd,
6 Waterloo Place,
Edinburgh,
EH1 3EG.
---
Tour Driver Guides. UK based.

Location: Edinburgh, Glasgow, Inverness, Aberdeen, Manchester, London

Are you outgoing, enthusiastic and passionate about meeting people and showing them the best the UK has to offer?
Rabbie's are recruiting for Tour Driver Guides now.
You will lead and guide small group mini-coach tours throughout Scotland and England and consistently deliver a memorable and enriching experience that will last our customers a lifetime.
Key Skills:

Display a pride and passion for the country and what it has to offer
Demonstrate an appetite and enthusiasm for learning
Continually develop a wide-ranging cultural, historical and social knowledge
An ability to communicate your knowledge and entertain people from all over the world
Display a high degree of flexibility and adaptability
Develop and maintain the highest standards of customer service
Drive top of the range mini-coaches with due care and attention at all times for the comfort and safety of passengers (training provided)
Complete daily vehicle safety checks and legal documentation (training provided)
Use your own initiative and problem-solving skills to provide a seamless service to passengers
Provide constructive feedback to continuously improve the quality of the tours
Ability to follow our environmental and sustainable tourism practices
Candidates can earn a competitive industry salary including holiday entitlement and company bonus.

A PCV mini-coach licence is preferred but not a requirement. Rabbie's recruit on the basis of the above skills and provide the necessary 16 seat mini-coach PCV training for successful candidates.
Please download and complete our application form and email it to jobs@rabbies.com or post it to:
Rabbie's Recruitment,
Rabbie's Trail Burners Ltd,
6 Waterloo Place,
Edinburgh,
EH1 3EG.
---
Chief Technology Officer, Edinburgh
An exciting opportunity has arisen for a Chief Technology Officer at Rabbie's Small group tours.
Rabbie's and our team has grown very successfully since it was established in 1993. We have ambitious plans in place and we are looking for someone to lead our current Engineering team of 11 to help us achieve these plans, to support our business as usual as well as our transformation projects. The role will involve overseeing and advising on all technical aspects and technological resources of Rabbie's for the purpose of serving the business strategy and establishing a technological vision for Rabbie's. We are looking for someone to lead the company's technological development, to enable us to continue to grow and achieve our vision to operate internationally recognised tours all over the world and diversify our product offering.
Rabbie's are an internationally recognised tour company, who deliver memorable experiences for small groups of inquisitive travellers, by building authentic connections between people and places. Our vision is to make the world a better place through travel.
Rabbie's currently have a team of 220 people growing by approximately 10% this year, we lead a fleet of luxury mini-coaches and take visitors from all over the world on tours covering the UK and Ireland with customer experience being at the heart of what we do and our reputation showing our success in achieving this. This year we are looking for a turnover of approximately £20m.
Rabbie's offer a wide range of small group tours and other travel services across locations such as Cornwall, the Lake District, Yorkshire, Ireland, Wales, and the Scottish Highlands and islands. We currently have 7 operating centres, including Edinburgh (HQ), London, Manchester, Glasgow, Aberdeen, Inverness and Dublin. Our dreams are to take the business in to other international markets and this role will be fundamental in helping us achieve our worldwide ambitions.
Rabbie's is made up of like-minded people who enjoy adventure and travel and delivering the best customer experiences. We work in a friendly culture, with a high level of respect for everyone irrespective of role.
Our team are passionate about giving something back and our model of operating sustainable small group tours is vital to that, allowing us to work with and support local communities and cottage industries. We have a strong environmental policy and a model where we tax ourselves voluntarily, giving cash and practical support to community groups across the country.
You will have a consistent track record in similar positions with excellent leadership skills along with a good technical background and knowledge of the full stack. The right person will have good interpersonal skills and be able to translate between technical and non-technical people. Additionally, experience of transformation projects, API integrations, and the delivery of COTS software would be advantageous.
The current IT team consists of 11 people with a mixture of skills, including front and back end developers, a project manager and agile product manager.
Job Description
Identify competitive advantages and technological trends for the benefit of Rabbie's
To consistently evaluate technical efficiency and makes changes as necessary
To work with all departments in the use of new technologies to streamline company policies and rules
To conduct research into improving the technological assets of Rabbie's
To handle IT budgets to make sure there are no unnecessary expenditures
Will develop and direct all networking safeguards to reduce the risk of outside breaches and protect sensitive internal and external client information
Develop and implement all internal communication systems, such as email and instant messaging
Plan and implement proper Internet usage policies for employees
To evaluate new technology and make recommendations on technological solutions
Use technological assets to help ease use for employees and clients
Handle any digital media assets
Make presentations to board of directors and chief executive officer
Develop and improve the company's website to increase site traffic
Direct the development and implementation of policies in instances of a breach e.g. disaster recovery plans, GDPR
Permanent position preferred but consultancy will be considered.
Skills and Qualifications
Advanced IT Knowledge
Critical Thinking
Social Skills
Motivator
Technological Analysis
Website Development
Research, Business
Computational Skills
Excellent Written and Oral Communication Skills
Public Speaking
Presentations
Team Building
Industry Knowledge
IT Terminology
Computer Network Development and Maintenance
Client Management
Helpful for the role
Standards compliant responsive HTML/CSS
Deep understanding of the DOM
JavaScript
jQuery
Experience of working with RESTful APIs
PHP/mySQL
Relational databases
Concrete5/Symfony/Laravel
Angular JS
ASP/SQL Server
AWS
Kubernetes
Docker
Experience of project management, BI and reporting tools (Jira, Pentaho)
What we offer:
In return for working for us, we offer a competitive remuneration and a dynamic, creative, supportive, and friendly working environment where you will have an excellent opportunity to learn and develop in a successful and growing business.
Please send your resume or download and complete our application form and email it to hazel@rabbies.com or post it to:
Rabbie's Recruitment,
Rabbie's Trail Burners Ltd,
6 Waterloo Place,
Edinburgh,
EH1 3EG.
---