9 Reasons Why You Should Try a Staycation This Year

Travelling abroad isn't always straightforward, which is why more people may be turning towards staycations this year. Visas, regulations, queues, and delayed flights are just the beginning of international travel worries.

This year, spare yourself the stress and hassle and try something different. Choose an eco-friendly option. Stay local and discover what's on your doorstep with a staycation.

If the concept of a staycation is new to you, read on to discover why taking a holiday in the UK and Ireland is as good, or even better than travelling abroad.
What Does a Staycation Mean?
A staycation is a vacation or holiday where you stay in your country of residence, either exploring new towns and cities or becoming a tourist in your local area. However you decide to go about it, the UK and Ireland have fantastic areas for a staycation that doesn't need to cost a fortune. From Scotland, England, Ireland, and Wales, you have plenty to uncover for many years to come.
9 Reasons to Have a Staycation in 2023
Staycations Are a Good Fit for Short Breaks
You've Got More Time to Explore on a Staycation
You Can Discover What's on Your Doorstep
Staycations Are a Greener Way to Travel
You Fuel the Local Economy With Staycations
It Saves You Money
Staycations Takes Less Planning Than International Travel
It's a Less Stressful Way to Travel
Nothing Is Lost in Translation
1. Staycations Are a Good Fit for Short Breaks
There are times when you just fancy a short break to quickly recharge your batteries or want to use fewer holiday days with work. That's when using your time effectively is crucial and a staycation can be the perfect option. A short staycation break or a weekend away is easier to fit into a busy schedule. You can plan it yourself or rely on the experience and knowledge of a tour operator. Our UK and Ireland tours range from one-day to multi-day tours and we offer private experiences, so you can choose an itinerary that suits you most.
2. You've Got More Time to Explore on a Staycation
Flying abroad for a holiday might seem quick, but we tend to forget about the additional time spent on commutes, waiting for delayed flights, and queuing at car rentals.

Choosing a staycation means avoiding all this strain and maximising your quality time away. There's no jet lag and fatigue to recover from, and even if you go on a tour, you're likely to avoid travelling at silly o'clock.

If Scotland is your planned staycation this year, uncover our ultimate Edinburgh travel guide to help plan your holiday. Or perhaps you have your sights set on Bristol? In which case check out these top things to know about Bristol.
3. You Can Discover What's on Your Doorstep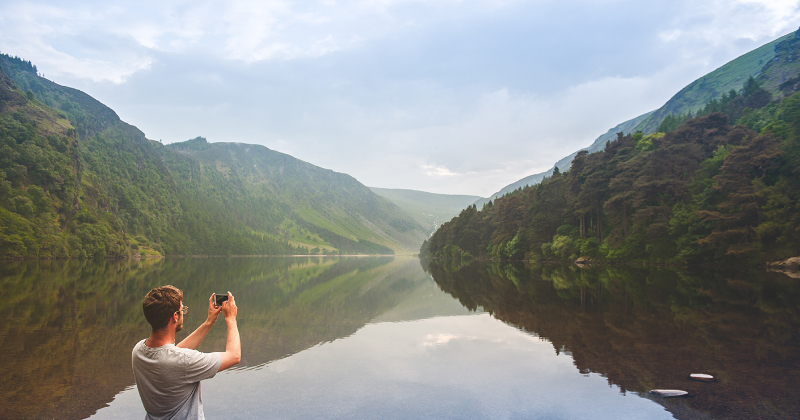 We're often so caught up in going abroad that we forget how stunning our own country can be. You might think it's not as 'exotic', but the truth is, you can explore anywhere and get a similar buzz if you keep a traveller's mindset.

With a staycation, you get the precious chance to see your country from a new perspective. You immerse yourself in its culture, nature, history, local myths, and cuisine. You emerge more connected and passionate than before.

Discovering all this heritage becomes much easier if you travel with a specialist. When you join a tour, our driver-guides take you off the beaten track, show you hidden gems, and regale you with little-known local stories. After a staycation like this, you return home with a renewed feeling of pride and appreciation for your country.
4. Staycations Are a Greener Way to Travel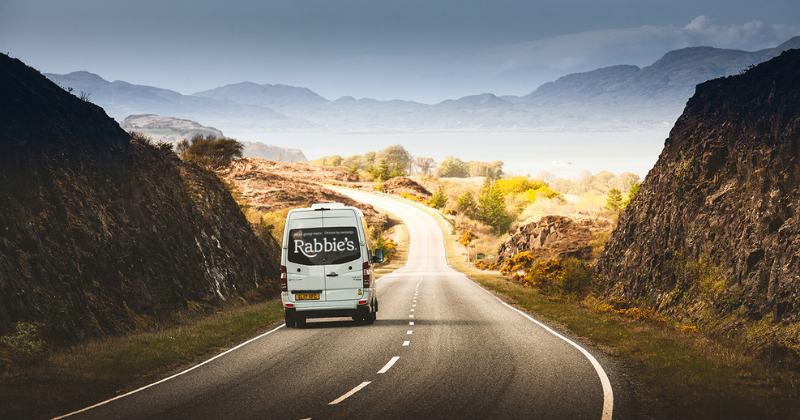 Responsible tourism has started to mean a lot to travellers, and we're becoming more aware of the impact travel has on the world.

Switching flying abroad for exploring your own country, by public transport, lessens your travel emissions and drives the industry in a more sustainable direction. Discover more about the train stations in England and the train stations in Scotland, to make arriving at your staycation easier than ever.

By touring on our mini-coaches, you help to reduce the number of vehicles on the road and lower your carbon footprint even further.

We also do our bit; we tax ourselves for every emitted tonne of carbon and donate the money to communities and environments Rabbie's visit most. Find out more about how we protect the places we love.
5. You Fuel the Local Economy With Staycations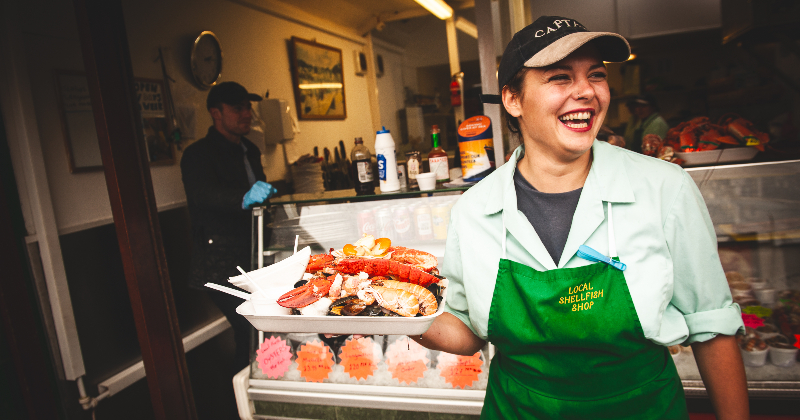 Taking a staycation is a great way to help make tourism sustainable. When you explore your country, you support the local economy and create better places for people to live and visit.

There are many ways you can make a positive impact when travelling. By visiting lesser-known places, you bring money to communities that need it most. Staying in locally owned accommodation helps the people who have been there for generations. And eating out in local restaurants, pubs, and cafés supports the staff, farmers, and food producers in the area.

At Rabbie's, our vision is to make the world a better place through travel. So, by taking customers to hidden-away treasures, we get to the communities that need their economy stimulated the most. By choosing our UK and Ireland tours, you support the local attractions and business owners, ensuring the money stays in the destination and benefits both the locals and the visitors.
6. It Saves You Money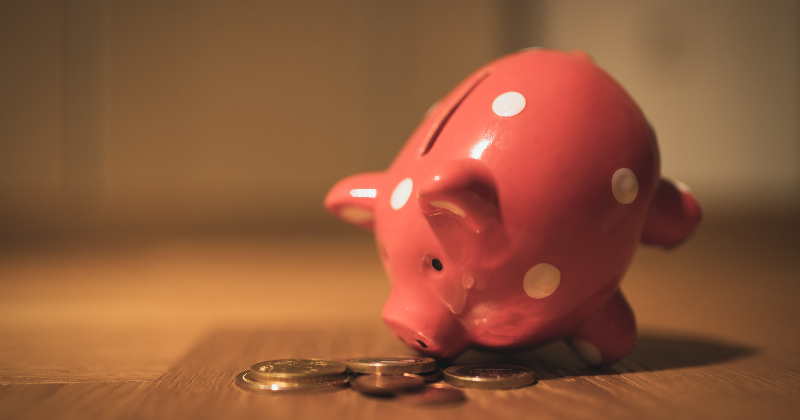 Choosing a staycation closer to home cuts out a lot of extra costs. You don't spend money on an airline ticket, hold luggage, and reserved seats. You also avoid the trap of car rentals, travel insurance, and inflated tourist prices.

With a staycation, you'll probably need train tickets or a couple of tanks of petrol. Cut your costs even more and go on a mini-coach tour and you'll be surprised how much you save. With all your savings, you can make your time off extra special and stay in nicer hotels and eat in higher quality restaurants. The possibilities are endless.

Discover how you can experience beautiful Edinburgh on a budget this year.
7. Staycations Takes Less Planning Than International Travel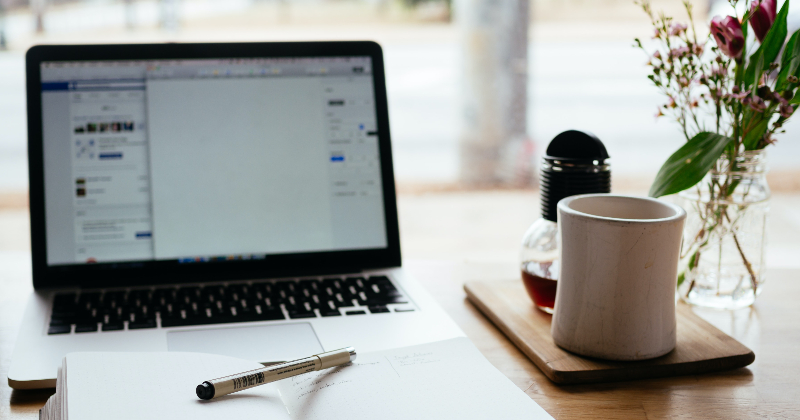 Flights, insurance, visas, vaccinations, foreign currency, and car rentals; the more exotic your destination, the longer your holiday checklist. And arranging all these things takes time.

Throw in research into attractions, cultural differences, and etiquette and your holiday preparations have turned into a huge project.

The beauty of travelling in the UK and Ireland is that you can still have fun planning, or leave the planning to us and simply book a tour. We have fantastic locations for you to uncover. Departing from Belfast and Bristol to Edinburgh, Glasgow, Manchester, and more. However you envision your next staycation, relax in the capable hands of Rabbie's.
8. It's a Less Stressful Way to Travel
A staycation holiday in the UK or Ireland reduces the number of stressful situations.
You don't have to worry about potential flight cancellations, lost luggage, and having your medical history up to date. There's no culture shock to go through, fewer faux pas to commit, and you know what to eat and avoid.

The comfort of familiarity helps you to truly unwind, so after a break like this, you return home feeling more refreshed and relaxed.
9. Nothing Is Lost in Translation
We all have been there; ordering something in a restaurant and keeping our fingers crossed we're going to get what we wanted. Or arranging something with a local, just to find out our request was lost in translation.

Some people flourish when they immerse themselves in the local culture and language. But for many travellers, contending with a language barrier is a source of stress.

When you holiday at home, through a staycation, you tend to avoid these communication breakdowns. People have different accents and there are even different languages such as Gaelic or Welsh to discover. But you're never in a situation where you're completely stuck for words.

Staycations with Rabbie's

We hope you've warmed up to the idea of spending your holidays in the UK and Ireland. So, put on your traveller's hat, start planning, and discover what's on your doorstep. And share your stories if you join us on one of our tours. If you do plan to venture further afield, our Europe tours can be a great way to explore. With our handy driver-guides and comfortable mini-coaches, you can feel safe and reassured every step of the journey. Whether a solo traveller, couple, or friendship group, we can cater for all.