24 Hours in Edinburgh

I love living in Edinburgh, and one of my favourite things about this beautiful city is how much variety you can see in a short time.
So, if you only have 24 hours in 'Old Reekie', here's how you can spend your time.
7am to 2pm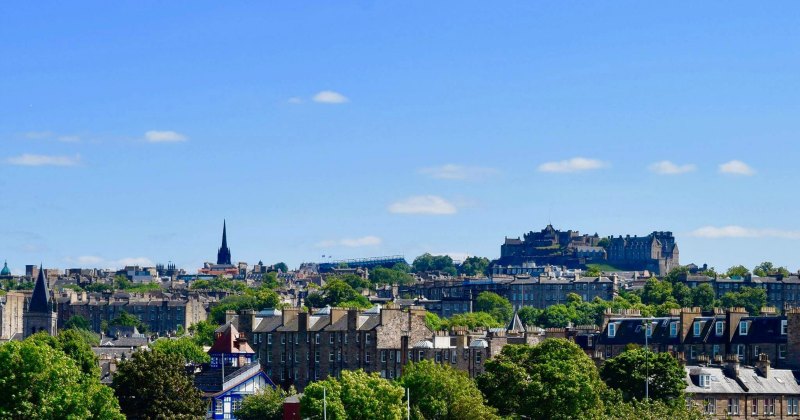 Start your day by enjoying Edinburgh's wonderful green spaces. Just north of the city centre you can find Inverleith Park. This place is great because there's always something going on. Dog walkers, friends, and teammates all congregate here to hang out and play sports. There's also a lovely pond, where dogs can swim and people can feed the ducks. However, my favourite thing about this park is the view. Without climbing any hills, you get a spectacular look at all of Edinburgh's delightful skyline.
Stockbridge is a 10-minute walk from Inverleith Park. Although it's a short distance from the hustle and bustle of the main shopping street, Stockbridge has a quaint feel because it used to be a village on its own. Head to Hamilton's or The Pantry for breakfast and fuel up for the rest of the day. Hamilton's serve one of my favourite breakfasts: smashed avocado and poached egg on toasted sourdough with chorizo jam. The chorizo jam is a welcome addition and for the proper Scottish experience, don't forget to order a side of haggis!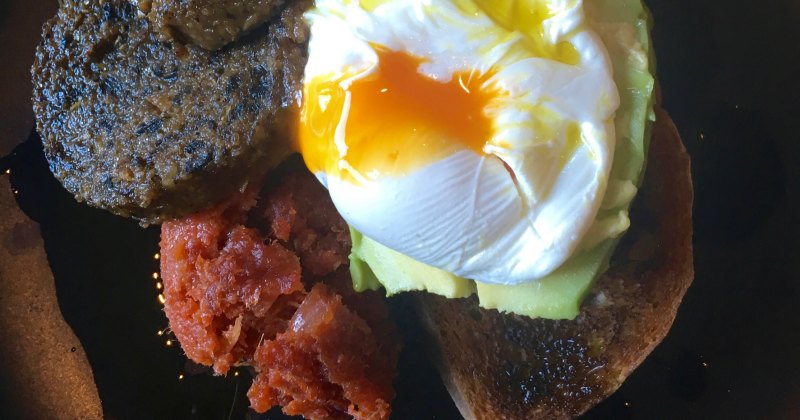 You can't go wrong with a visit to The Pantry and a plate of their 'LA Eggs' – the roasted pepper pico de gallo is a fantastic touch. On a sunny day, this little café is brilliant for sitting outside and enjoying the rare good weather!
After breakfast, make your way to 6 Waterloo Place to join a Rabbie's City Tour at 12.15pm. This 2-hour tour will give you a chance to relax and experience all the stories, secrets, and sights of Edinburgh. Throughout the tour you spot Edinburgh's most famous attractions and head off the beaten path, to areas that larger coaches can't get to. Being able to visit Dean Village in a luxurious 16-seat Mercedes mini-coach is a highlight for me because it's one of Edinburgh's prettiest areas. There are photo stops incorporated in to the tour, so have your camera ready.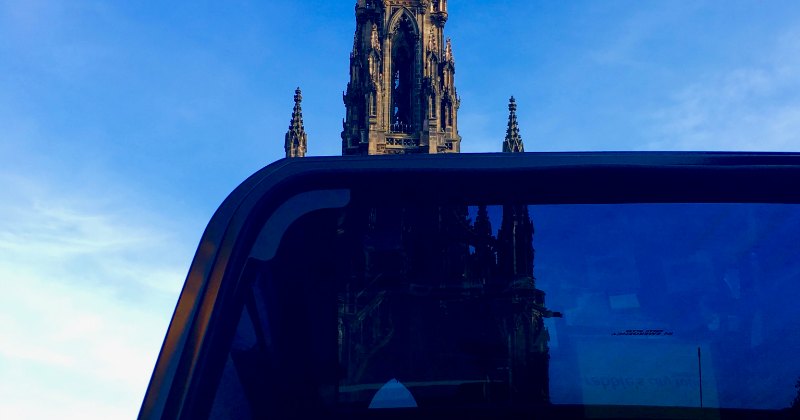 2pm to 10pm
Now you've got the local's perspective on Edinburgh, it's time to grab some lunch. If a grilled cheese takes your fancy, Cairngorm Coffee is the place to go – it's outstanding. But if you're looking for more of a selection, and you're a fan of Mexican food, El Cartel is my top recommendation. Both establishments are not far from Princes Street, so you can walk through Princes Street Gardens on your way to the famous Edinburgh Castle. Here you cross over from Edinburgh's New Town to Edinburgh's Old Town.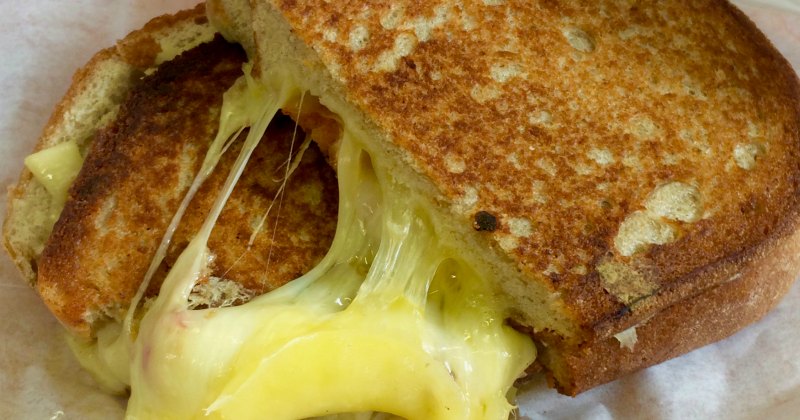 The castle is in the heart of the city and you get a spectacular view of it from Princes Street Gardens, as well as from the Rabbie's City Tour. However, it's a complex building with loads to explore. You can step inside the Royal Palace, set eyes on the Crown Jewels, and take in the breath-taking view over all of Edinburgh. Depending on the time of year you visit, you have until 5pm or 6pm to delve into the nooks and crannies, before experiencing another section of Edinburgh's history – The Royal Mile.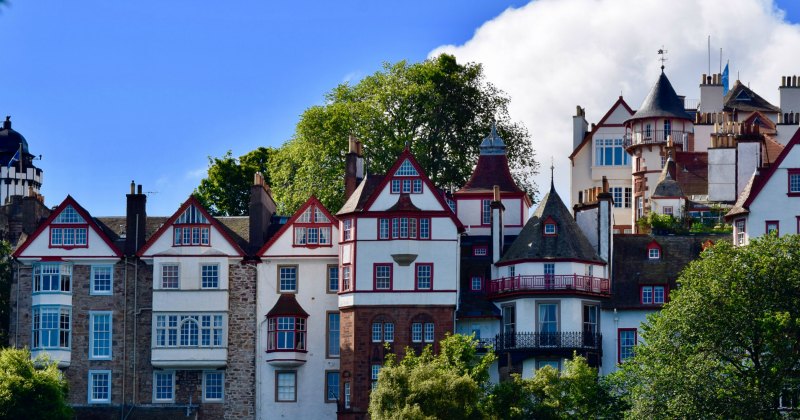 This world-renowned street leads from the Castle to Holyrood Palace. If you're looking for a piece of Scotland to take away, you'll certainly find something here. The Royal Mile is a mile of Scottish shops selling tartan, shortbread, and whisky and a selection of cosy, Scottish pubs. Once you've collected your souvenirs and got lost in the many closes on the mile, it's time to choose somewhere for dinner. You'll find a lot of Scottish restaurants around here with great haggis, seafood, and beef. Angels and Bagpipes or The Devil's Advocate are both brilliant choices for fantastic food with a charming atmosphere.
10pm to 7am
After dinner, you may decide to have a drink on the Royal Mile or head to the Grassmarket, which is a popular spot for a late-night drink with both locals and tourists. Set way below the surrounding streets, the Grassmarket has always been used as a market and event space in Edinburgh. Being a significant part of the Old Town, you can really get a feel for the city's history here, as well as having a thoroughly enjoyable evening.
Throughout history, pubs have been a prominent part of the Grassmarket, so you're spoilt for choice when choosing where to pick up a dram of whisky. There's The Last Drop, which is so named because it was the site of the last hanging in Edinburgh and is one of the city's many haunted pubs. Another option is Biddy Mulligans, where you'll be treated to a selection of live music.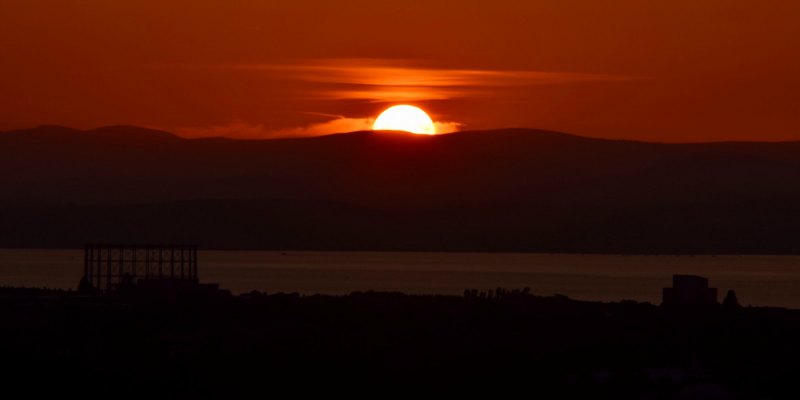 When the pubs are closing, or you need a quieter setting, Arthur's Seat will give you the serenity you seek. You can either walk around the beautiful Holyrood Park, or climb 251 metres to the top of Arthur's Seat. From here, you'll be able to watch the sunrise and take in the beauty of Edinburgh one last time.
Route Map
With many train stations in Scotland and direct flights to Edinburgh from the USA, you could be exploring this city in no time. For more information, check out our Edinburgh travel guide which is full of top tips and things to know before visiting Edinburgh. If you fancy escaping the city, why not spend your 24 hours on a day tour from Edinburgh? Explore Scottish gems with Rabbie's now.