5 Breathtaking Villages and Cities in Portugal

Portugal is one of the sunniest countries in the world and holiday-goers flock to its amazing beaches. There's nothing like the cool lap of the ocean on a hot day. And there are few delights comparable to squidging your toes in soft sand.
While the beauty of the coast draws people to Portugal, it's the enchanting villages and secret nooks and crannies in the cities which amaze us.
We've put together a list of Portugal's most breath-taking villages and cities which you can visit on our tours. Hopefully these places will pull you away from the golden sand for an hour or two so you can unearth a few local secrets.
Óbidos
Óbidos is a picturesque and traditional walled village filled with quaint, colourful houses. Trellis burst with flowers in spring and the narrow, cobbled streets are ideal for a casual stroll.
Here you can marvel at the intricately painted Porta da Vila; the entrance into Óbidos' old town. And don't forget to indulge in the local delicacy ginjinha (cherry liqueur) in an edible chocolate cup.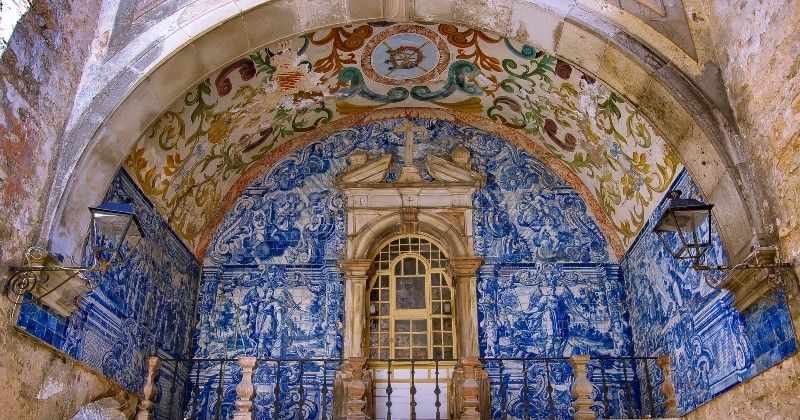 Óbidos is a little over an hour's drive north of Lisbon, making it the perfect day or half-day trip from the country's capital. This charming little village is certainly one of the most instagrammable spots in Portugal.
Aveiro
Aveiro is visited most frequently for its characteristically colourful canal boats called moliceiros. This romantic city is set alongside a lagoon and is widely known as "the Venice of Portugal."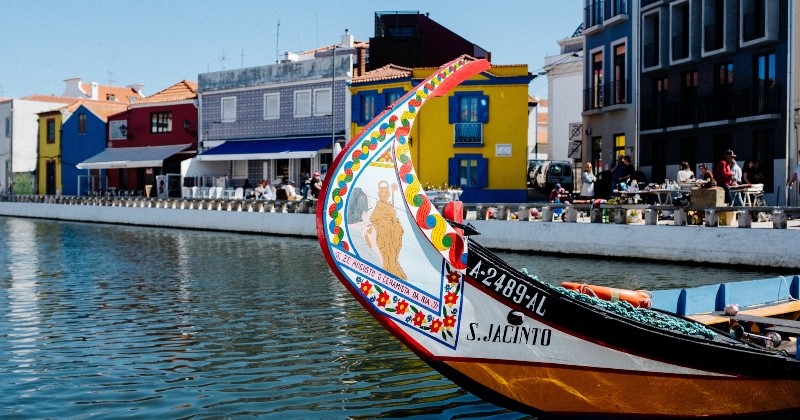 Much of the architecture within Aveiro is a tribute to the flowing lines of the Art Nouveau movement, giving it a dreamy appeal. There's even an Art Nouveau Museum for serious art-lovers.
Satiating your taste buds with hearty seafood dishes should also be on the agenda in this waterside city. Local staples include bacalhau (cod) cooked in a variety of delicious, creamy sauces. Top off your meal with a coffee and ovos moles; a sweet treat with a sugar encrusted coating and creamy egg filling.
Drive fifteen-minutes outside of Aveiro and you'll find the lovely sandy beaches of Costa Nova and Barra. Be sure to visit the winsome fisherman's cottages of Costa Nova. Their candy-striped exteriors feature in many idealistic holiday photos.
Pinhão
Portugal is full of gorgeous little towns, and Pinhão is no exception. At the heart of Portugal's famous Port wine-making region, this river-side village is the perfect stopover for lovers of food and wine.
While you're there, why not stop into the railway station? Inside you'll see a stunning display of azulejo tiles displaying historic scenes of the region. If you happen to be travelling in autumn, you may just get lucky enough to see the lively annual grape harvest.
Tavira
If you're looking for a tantalizingly relaxed city getaway, Tavira should be on your holiday bucket list. From architecturally gorgeous churches to whitewashed houses and stretching beaches, you can take your time exploring this coastal city.
Every corner you turn in Tavira will unveil a new surprise and you can entertain yourself for hours simply walking through the streets. It's one of those ideal places for getting lost and discovering little slices of local culture.
Sunbath at Praia da Ilha de Tavira with a good book, explore the castle with its Moorish influences and dine alfresco in the Praça da República. A stroll through the Jardim do Coreto is also a must for park-lovers, or those wishing to rest their feet for a spell amongst the flowers.
Tavira is a less hectic Portuguese city with a variety of sights and activities for the traveller who likes a bit of everything.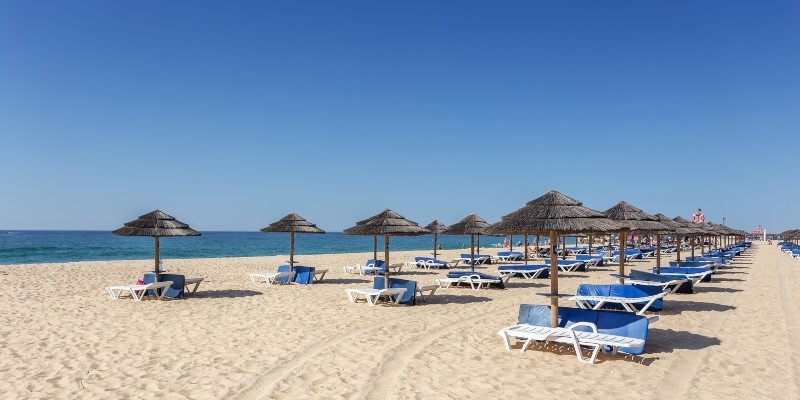 Porto
After Lisbon, Porto is probably the most well-known city in Portugal, and for good reason. Its colourful tiles, impressive bridges and vibrant nightlife make it a popular destination.
Meandering through the close-nit streets of the Cais da Ribeira district is one of the best things to do. Its rainbow of houses and secret alleys are captivating.
Look out for Porto's iconic azulejo tiles, which can be found in many prominent buildings around the city such as the Church of Saint Ildefonso and the Church of Our Lady of Carmo. On many occasions, you'll spot azulejo tiles in residential areas and it's these chance encounters that are truly special.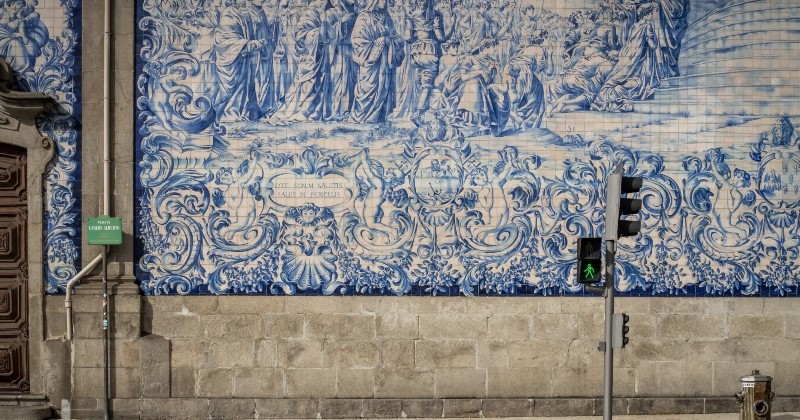 Don't forget to seek out the lovely terraced gardens dotted throughout the city for a picturesque picnic. Filled with beautiful blooming flowers and often stunning views, these green spaces are a relief from the hustle and bustle of the streets.
If you aren't averse to waiting in line, a trip to Porto's famous historical bookstore, Livraria Lello, is a feast for the eyes. The elaborately unique architecture is worth a peep but consider saving your pennies to purchase any of the books elsewhere for much more affordable prices.
Make the trek outside of Lisbon to Portugal's charming villages and other vibrant cities and you'll be rewarded with a completely unique experience. Discover even more dazzling beaches, awe-inspiring architecture and delicious local food. Oh, and did we mention bountiful amounts of sunshine?
You can peruse Rabbie's small group tours of Portugal.