The Beginner's Guide to Scottish Vintage Food

After World War II, rationing continued to have a big impact on life in the UK. In fact, some food items, such as meat, cheese, butter, preserves, tea and sugar were rationed up until 1954, meaning that those who did the cooking - primarily housewives - had to get creative when it came to providing tasty and nutritious meals for their families.
Women in Scotland were no exception, as the new book Pass it On: Cooking Tips from the 1950s proves. The book details how Scottish wives and mothers would trade tips and gather recipes from newspapers in an effort to wow their family and friends with their resourcefulness.
These recipes and tips not only showcase the tenacity of Scottish women, they also tell us lots about everyday life in Scotland some sixty years ago. While some of the then-delicacies sound less than appetising to the modern reader (jellied surprise salad, anyone?), others would still satisfy hungry travellers today, especially after a day exploring all that Scotland has to offer.
Here are just a few of them: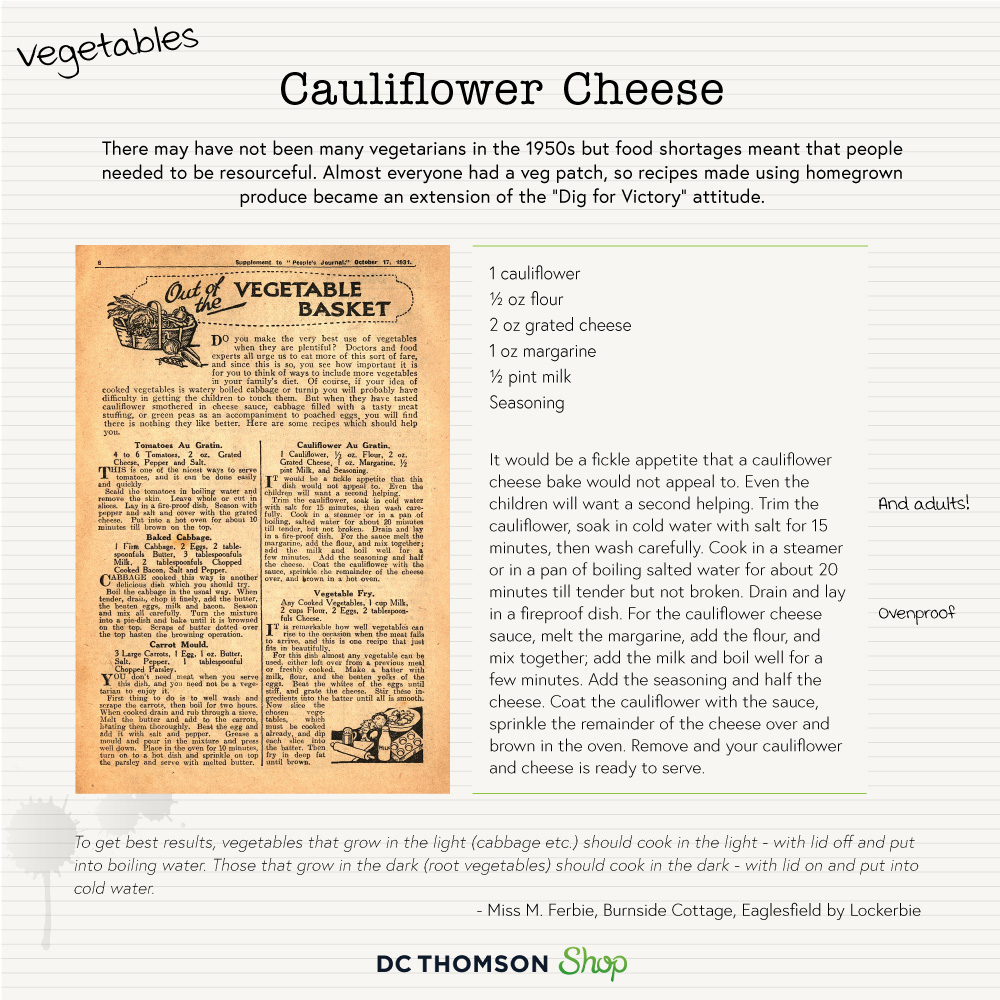 ---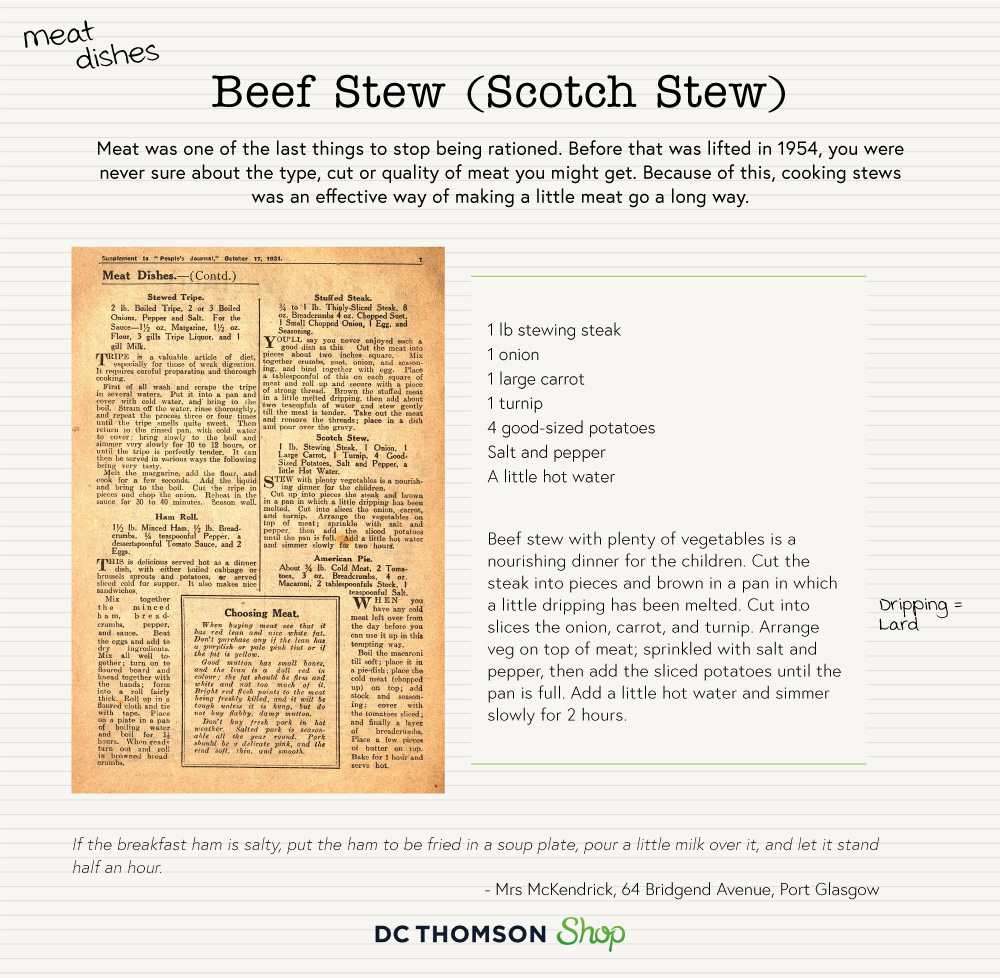 ---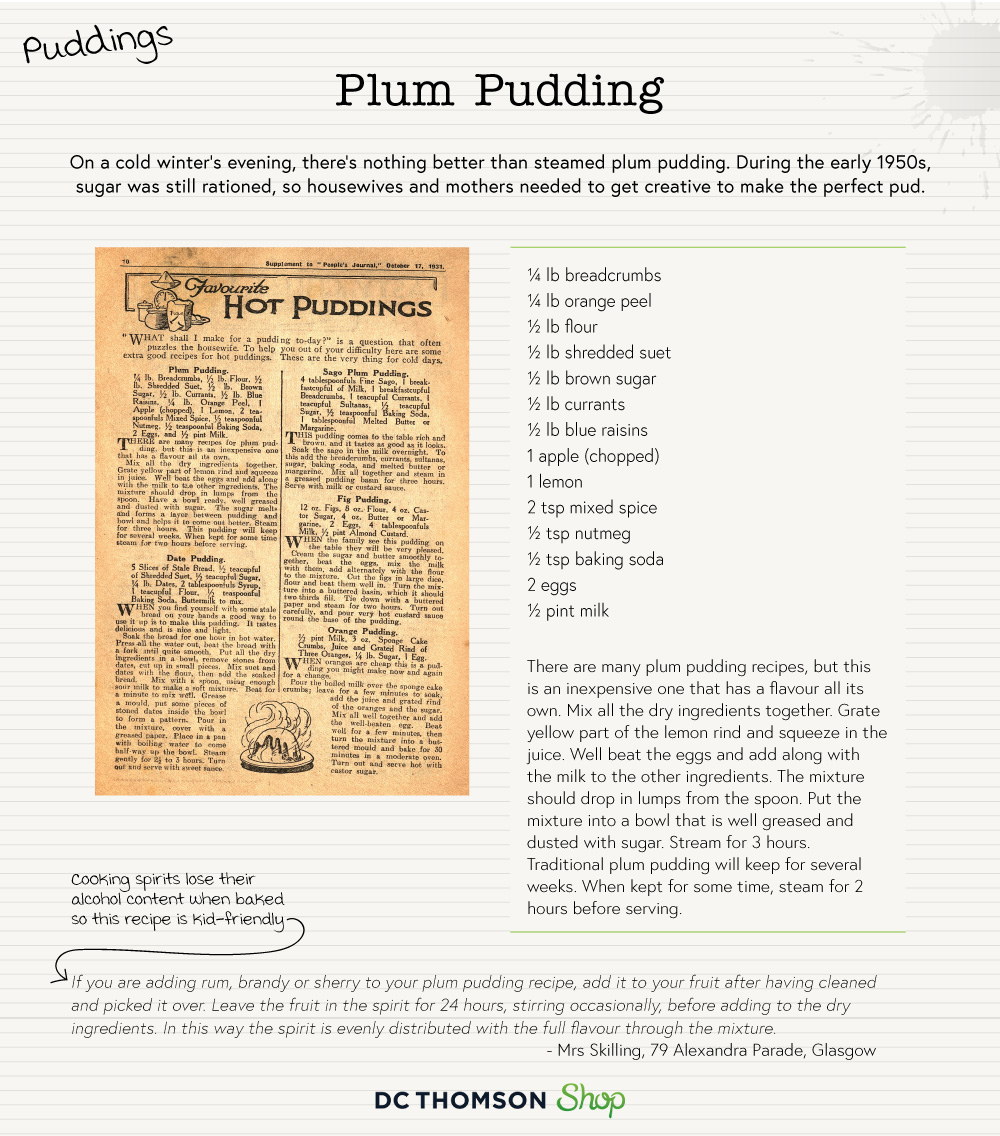 These warm dishes are the perfect way to prepare for your Scottish trip, or recover from a pure baltic* day of exploring the Scottish Highlands. Serve with a dram of whisky by a big fireplace for a truly Scottish experience.
Visit the DC Thomson website for more traditional 1950s Scottish recipes.
* Scottish slang for freezing
DC Thomson is a private company and one of the leading media organisations in the UK. It is headquartered in Dundee, Scotland, with a London base in the world-famous Fleet Street. The company publishes newspapers, magazines and has diversified into new media, digital technology, retail and television interests.