A Guide to Travelling the UK Solo

UK solo travel can be the starting point for many to dip their toes into the waters of adventure. While the climate is cooler, the landscapes are to be admired and the locals are on hand to direct the way when you lose your bearings. But where do you start? With four countries making up Great Britain, it can be a lot of ground to cover for a solo traveller. Our guide to solo travelling the British Isles dives into what you need to know before booking your place on the plane.

Coming up in this guide:
Why Travel Solo in the UK?
UK Destinations to Visit When Travelling Alone
Top Tips for Solo Travelling to the UK
How to Travel Solo Around the UK
Why Travel Solo in the UK?
The UK, with its diverse cultural landscapes, serves as the perfect canvas for touring as solo adventurers. Here, you can wander at your own pace, set your itinerary, and delve into the depths of your curiosity, all the while enjoying an array of experiences. Whether it's diving into the landscape's history, savouring the local cuisine, or engaging with the locals. Solo travel in the UK is more than just a journey, it's a chance to reconnect with yourself while discovering the world outside. But we understand that the idea of travelling alone for the first time can sometimes feel overwhelming. Which is why, once you take the plunge, you realise it's a beautiful symphony of freedom and self-discovery.

We like to think you're never truly alone. There are so many people following the same path that you walk, which can be reassuring in small moments of doubt. Sharing our experiences through our solo travel guides can be the perfect starting point to helping you figure out your first steps. From booking your first trip, to combining a holiday with a small-group tour, we can help navigate the way.
Which UK Destinations are Best for Solo Travellers?
Knowing the best solo travel destinations to visit while in the UK can make planning your holiday a lot easier.
Scotland
Touring around Scotland on your UK solo travels feels like stepping into an enchanting storybook. It's where the misty highlands meet the majestic castles, and the city's heartbeat synchronises with folk tales.

Whether you let the wild and untouched Isle of Skye unfold its beauty before your eyes, or you delve into the age-old mysteries of Loch Ness, Scotland's sheer natural beauty, blended with its rich history, makes it a paradise for solo travellers when visiting the UK. Be sure to check out our Scottish solo travel guide for a more in-depth view into the locations you can visit.
England
When travelling solo in the UK, an England tour is a must. A location where past meets present, cities hum with vibrant energy, and tranquillity finds a home in the countryside. From the pulsating heart of the capital, London, to the serene idyll of The Lake District, England showcases a delightful contrast no matter where your internal compass directs you.

Explore the birthplace of William Shakespeare in Stratford-upon-Avon, wander through the architecturally stunning lanes of Oxford and Cambridge, or immerse yourself in the timeless charm of York. Travelling the UK solo, you can take a step back in time as you stroll through the cobblestone streets of Bath on a tour, where an age-old charm has been beautifully preserved in the face of modernity. Here in England, each winding alley, every bustling town square and quiet hamlet unfold like pages from a riveting novel, captivating the solo traveller's heart and feeding their curiosity.
Northern Ireland
Be captivated by tours of Northern Ireland. Where culture springs from every corner, natural beauty abounds, and the urban landscapes echo stories of resilience. Explore the hallowed walls of Derry, feel the myths come alive at the Giant's Causeway, or tour Belfast's dynamic cityscape. This corner of the world is a journey through time, a place where stories are written into the land, welcoming the UK solo traveller with a pint of Guinness and a tale to tell.

If you have time, why not explore more of what Ireland can offer when travelling the UK solo? Our tours from Dublin and Belfast allow you access to the history soaked streets, the pub-ridden alleys, and all the beauty of the authentic emerald isle. Ready to go?
Wales
Tour Wales when you take part in a British solo travel adventure. A land where legends are born, heroes are long remembered, and the landscapes sing of centuries past. Roam the electric streets of Cardiff with its perfect blend of history and modernity, witness the all encompassing view of Snowdonia National Park, or fade into the history of ruined castles on a castle tour. Unfold Wales like a storybook on your UK solo travels, each page more captivating than the last. Ready to write your own story?
To experience nature's natural beauty in all its glory, you'll not want to miss our tours of Snowdonia
If you're travelling out of peak, in the cooler months, and want to experience the beauty of the UK, discover our winter tours available to book for 2023/2024
Been on a Rabbie's small-group tour before and want to try something new? Explore our new tours and departure points to find a holiday to remember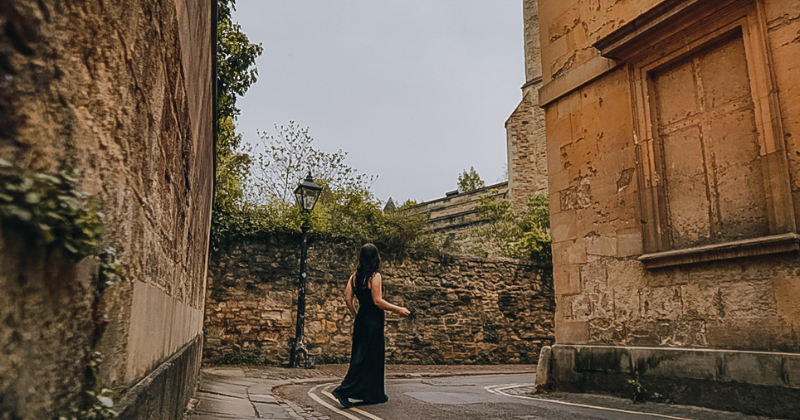 5 Top Tips for Solo Travelling to the UK
Embarking on a solo adventure in the British Isles can be an exhilarating experience, offering a sense of freedom that is rarely matched. But it also invites its own unique set of challenges. To help you navigate this exciting journey, here are some solo travel tips designed to enhance your UK adventure, keeping it as smooth as it is memorable.
Bring a jacket no matter the season - Solo travellers visiting the UK for the first time should understand from the offset that the weather can be… unpredictable. Whether you tour in autumn, the summer, or in time for the Spring equinox, a jacket can help to brave off the rain or provide light protection from the warming sun.
Connect with locals - You'll discover that travelling solo in Great Britain doesn't mean travelling alone. Quite the contrary. This land thrives on a sense of community, enveloping even the lone traveller in its warm embrace. While in the country, connect with cheery locals who love to share tales and laughter over a pint at the local pub. And remember, an open ear is the key to this companionship.
Prioritise safety - Safety can be one of the most important aspects of UK solo travel, especially true for solo female travellers. Stay in well-trafficked and well-lit areas, especially at night. Share your itinerary with someone you trust, and keep emergency contacts handy. It's not about painting a picture of fear, it's about smart and safe travels.
UK currency - The UK uses great British pounds with the addition of Euros in Ireland (GBP / EURO). You can exchange money before arriving, if flying from overseas, and be sure to look around for the best exchange rate. Currency converter tools can be helpful to shop around for the best deal before your holiday.
Best time to visit - The best time to visit Great Britain on a solo trip can be in the summer season. The weather is warm and inviting and many outdoor attractions can stay open for longer due to natural lighting. However, Spring (late March to early June) or Autumn (September to November) can also be an ideal time to visit if you want a more peaceful experience. The weather can be dry and as it's out of peak season it may not be as crowded at tourist hotspots.

Remember, travelling solo in the UK is all about pushing boundaries, challenging norms, and embracing new perspectives. You have the power to script your own journey and the thrill lies in finding your own path. So why wait?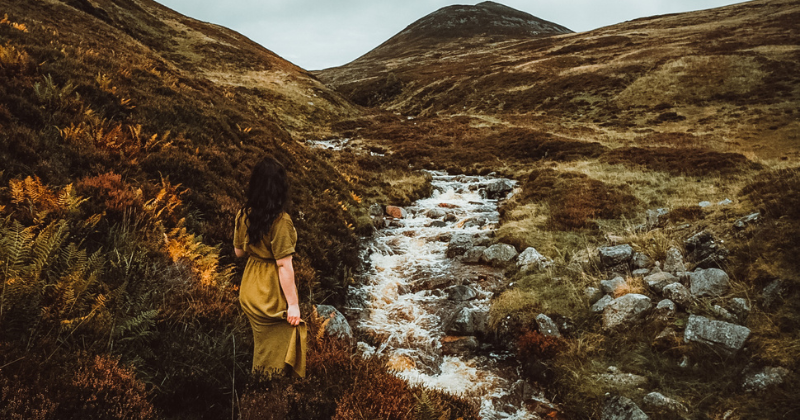 How to Travel Solo Around the UK
Travelling around the British Isles as a solo traveller can be relatively easy. With the vast array of public transport connections across the countries, or booking on a small-group tour, you can cover multiple destinations over a short period of time.
Feel Companionship on Small-Group Tours
At Rabbie's, we believe that solo travel doesn't mean travelling alone. Our small-group tours offer the safety and camaraderie of a group while retaining the freedom of solo travel. And it's not just the UK you can explore. Our teams tour Europe, providing the beautiful landscapes of Spain, Italy, Portugal, and Switzerland. Experience our warmth as we guide you through the offbeat paths, challenge your perspectives with our stories, and ignite your curiosity with our unique itineraries. What are you waiting for?
Follow Independence on Public Transport
​​The UK boasts an extensive and efficient public transport system. Be it the iconic London Underground, the vast railway network, or the numerous bus services, getting around is easy. Learn about the train stations in England and the train stations in Scotland to help plan your route effectively.
Expand Your Horizons with Rabbie's
If you're feeling that anticipatory thrill of embarking on a UK solo travel journey, you're on the right track. It's normal to feel a flutter of nerves, but let's help transform that into sheer excitement. With our team, planning isn't a chore, it's the beginning of an unforgettable adventure.

So, to all our solo explorers out there, it's time to go beyond the conventional, uncover the hidden, and live like the locals. Stay updated with our latest tours and departure points by signing up for our newsletter. We make sure that your solo UK travels becomes not just a trip, but an enchanting story worth sharing.