20 UK & Ireland Destinations You Should Visit in 2020


2020 sounds like the future to us.
But it doesn't feel like it.
There are no intergalactic space-cars, we still play charades with the family, and our local pub continues to blare out 200-year-old folk songs at 11pm on a Friday.
But we don't mind. We like tradition. In fact, instead of embracing futuristic gizmos, we actually went out and found the best historical locations to visit in the UK & Ireland in 2020.
We uncovered distilleries working their magic on traditional gin, castles with more stories than a public library, and ancient beaches that are so beautiful they can turn anyone with a camera into a photographer for National Geographic magazine.
Read our list of locations and escape to a few places that aren't going anywhere any time soon.
1. Conwy Castle, North Wales
Go into a supermarket in Wales, turn right at aisle seven, and you'll probably end up in a medieval castle dungeon. There are allegedly more castles in Wales per square metre than anywhere else in Europe.
Conwy Castle stands out from the crowd because of its location. This sturdy fortress sits near the mouth of a river and overshadows the quaintest little harbour town you've ever laid your eyes upon.
Visit this location on one of our Wales tours.
2. The Needles, the Isle of Wight
The Isle of Wight attracts explorers due to its sunny weather and deep connections with Queen Victoria. But one of the main reasons people love this location is because of the Needles.
These white, chalk stacks in the ocean are unlike anything else in Britain. Explore this amazing seascape and discover a precariously positioned lighthouse, war bunkers, and the rocket testing site (yes, you read it correctly).
Discover the Isle of Wight here.
3. NB Distillery, North Berwick
Can there be a 'best' gin in the world?
Probably not: everyone's tastes are different, and our favourite gin is whichever one we drink first after work on a Friday evening.
But, if there were a 'greatest' gin, NB Gin would come close to being the one. They were once voted the Best London Dry Gin in the world and have been the preferred choice at two events hosted by the royal family.
Their cosy tasting room is located in the Scottish seaside town of North Berwick. They also serve delicious rums and vodkas.
Explore this location on this tour.
4. Fingal's Cave, Staffa
Some landscapes are famous because they're flawless. Others are known for the associated legends. And a few are popular because they're just plain weird. Fingal's cave falls into this last category.
This cave located on a tiny island is made of hexagonal-shaped basalt columns. It's so beautiful it's been compared to a cathedral and had an overture written in its name by Mendelssohn.
Discover this location on our tours to Mull.

5. Harlech Castle, Snowdonia National Park
We told you Wales has a lot of castles, didn't we? And we added Harlech Castle to our 2020 list because it may enjoy one of the finest views in Wales. From one side, you look out to the ocean; from another, you see the mountains of Snowdonia; and just below you, you can see that quaint little cottage you want to retire to one day.
Explore this castle on our tours of Wales.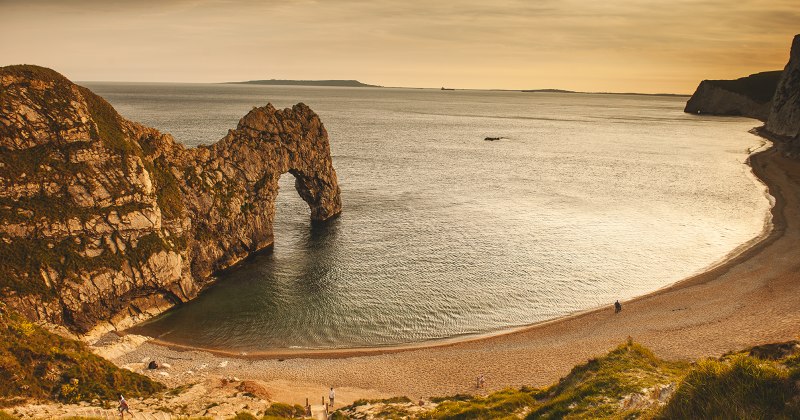 6. The Jurassic Coast, Dorset
The Jurassic Coast is the only place on earth where 185 million years of geological history is sequentially exposed in stone. Walk eastwards, and you're strolling through the geology of the Triassic, Jurassic, and Cretaceous periods.
This means there are fossils strewn everywhere. This, and stunning sites, such as Durdle Door, make it one of our favourite destinations of 2020.
Find out about our tours of England here.
7. The Callanish Standing Stones, the Isle of Lewis & Harris
Legend tells us these aren't stones at all, but men who were transformed into rocks by a wizard of some sort.
There's little evidence to prove this is true, but there's also very few other explanations as to why these ancient rocks lie in this formation.
What we do know is that it's a breathtaking site that's as ponderous as it is wonderous.
Visit this location on our tours of Scotland.
8. Castle Ward, County Down
Television phenomenons change everything. A new show can bring thousands to a hitherto unknown village.
Castle Ward starred in Game of Thrones as Winterfell, and it appears to love its newfound stardom. They offer archery lessons in the movie set, and we've even spotted a few dire wolves there.
If you're not a fan of the show, the architecture is still wonderful to behold.
Discover this and more in Northern Ireland.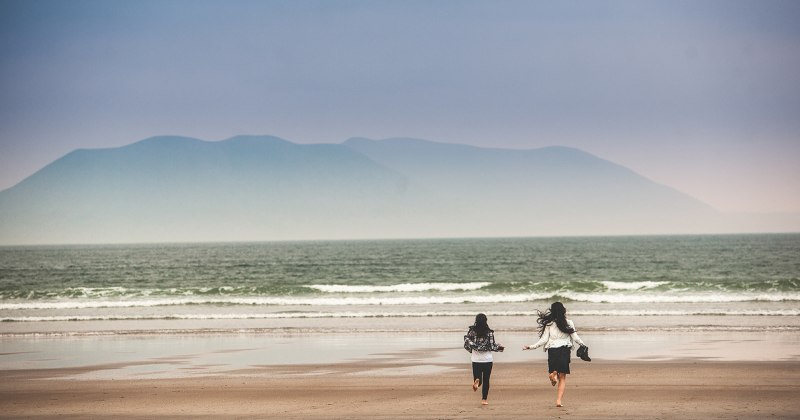 9. Inch Beach, The Dingle Peninsula
This sprawling beach parades the power of Mother Nature: Brooding mountains in the distance and endless horizons. And if the elements become a little too much, there's also a lovely wee restaurant to have a cup of tea in.
Find out more about Ireland's Wild Atlantic Way.
10. The Peak District, Northern England
England is more famous for fertile farmland than towering mountains. And compared to Scotland and Wales, even the Peak District isn't that 'Peak-y'. But there are many reasons why we included it in our list.
It's home to Chatsworth House, one of the most proper looking country houses we've ever seen; it hosts Pool's Cavern, a huge cave network; and it has lovelier villages and toy town train tracks than you'd find in an episode of Thomas the Tank Engine.
Discover the Peak District on our tours of England.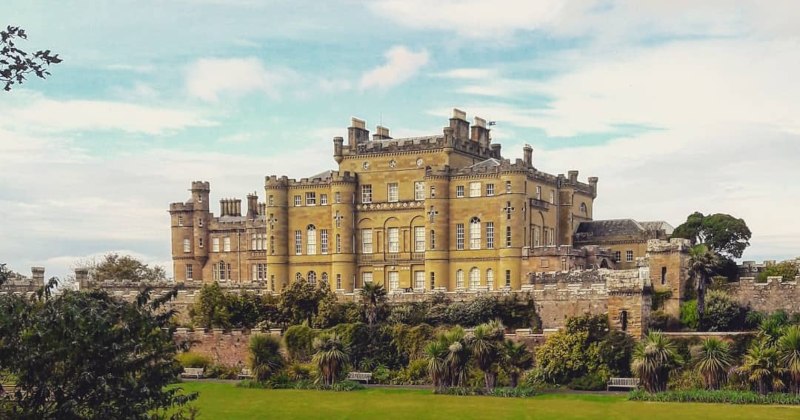 11. Culzean Castle, Ayrshire
It may lack the battle-torn drama of more famous Scottish castles, but it offers something totally unique. It has plush furnishings, tales of smugglers, a stunning staircase, and one of the most curiously shaped greenhouses you could ever imagine.
Explore this unique castle on a day tour from Glasgow.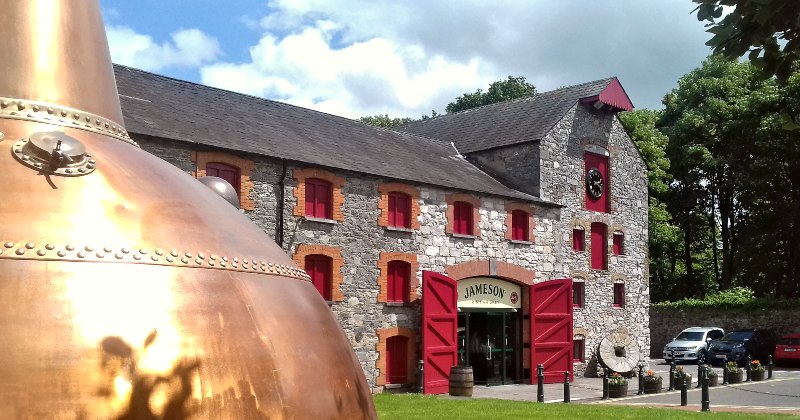 13. Jameson Whiskey Midleton, County Cork
This place is a fairground for whiskey lovers.
Jameson, the largest Irish Whiskey producer in the world, moved its main productions here and created something more than just your usual distillery.
The Midleton complex boasts fibre optic networks, the largest pot stills on the planet, expert whiskey tasting experiences, historical archives, and a state-of-the-art visitor centre.
Sample the spirit of Ireland on our tours from Dublin.
14. Whitby, North Yorkshire
When villages look too idyllic, you know there must be something dark lurking beneath the surface. And beautiful Whitby is no exception.
This location is overshadowed by a haunted, ruined cathedral; the beach is strewn with ancient fossils; and Bram Stoker wrote a lot of the book Dracula here.
Discover the secrets on our tours of England.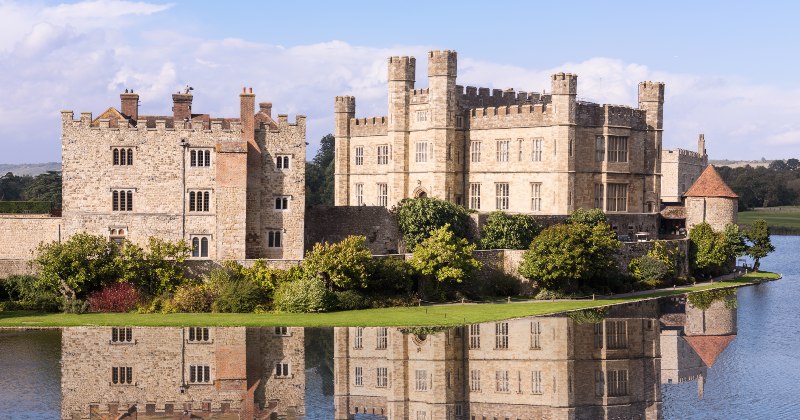 15. Leeds Castle, Kent
2019 was the 900th anniversary of Leeds Castle. Over this period, it's been home to Tudors, Normans, film stars, and more redesigns than an interior design magazine.
The castle is one of the quintessential sights of England and will satisfy every history and nature lover. There's a maze, gorgeous gardens, palatial rooms, and exuberant exhibitions.
Delve into history on our tours of England.
16. Laverstoke Distillery, Hampshire
It's possibly England's most famous drinks brand and tastes delicious with tonic.
Have you guessed who we're talking about yet?
Bombay Sapphire Gin took over the old Laverstoke paper mill and created a state-of-the-art, sustainable distillery.
The rustic combined with the retro is remarkable, the location in Hampshire is gorgeous, and the drink itself is as delicious as it's always been.
Mix your gin with a splash of history on our day tour from London.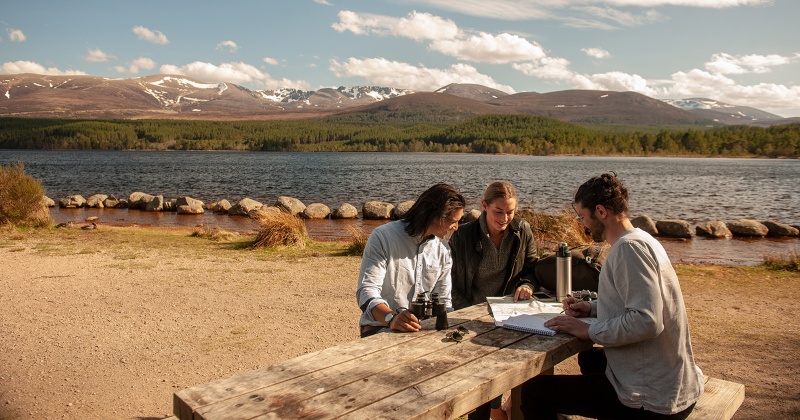 17. The Cairngorms National Park, the Highlands
The west coast of Scotland often gets the spotlight. It has the most dramatic mountains and boasts all the brilliant islands.
But that doesn't mean you should skip the rest. The Cairngorms National Park is huge and offers the most curvaceous views in the country. You can also find a herd of reindeer, unique flora, and the best skiing in the UK.
Climb the heights on our tours of Scotland.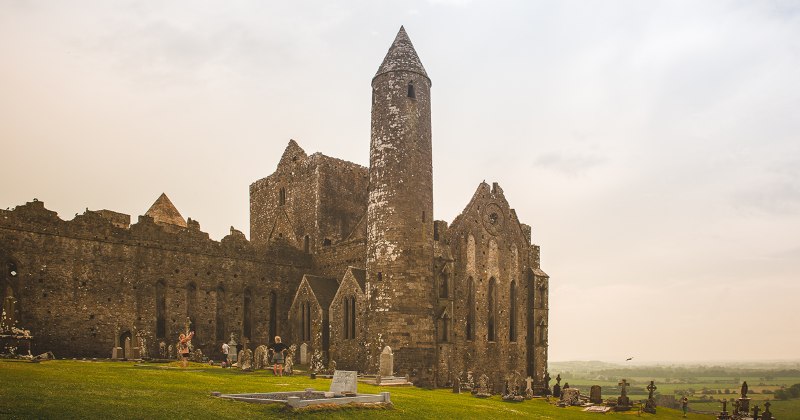 18. The Rock of Cashel, County Tipperary
Tipperary looks like typical Ireland. You encounter green rolling hills, little villages, and lovely locals.
But one thing stands out: The Rock of Cashel.
From miles around, you see a plateau jutting out from a flat plain. And on top of this, sits a structure that looks like a castle that's been cross-bred with a cathedral.
St Patrick has purportedly been here, and the views are sublime.
Venture through the tales of Ireland on our tours.
19. Luskentyre Beach, Lewis & Harris
Yes, we know this is the second time we've mentioned Lewis and Harris on our list, but here's the thing. This is the largest island in Scotland, and it contains a curious collection of prehistoric history, unique crafts, and scenic wonders.
And out of all the sights on the island, Luskentyre Beach may be the most memorable of all.
See the remote white sands and turquoise waters on our tours to the Scottish islands.
20. Pembrokeshire Coast, Southwest Wales
Last on the list is the Pembrokeshire Coast. If magic exists, there's a good chance you can find it here. This lovely little stretch is home to Britain's smallest city; the places that inspired Dylan Thomas' poetry; and Tenby, possibly the most unspoiled harbour town in all the UK.
See our tours of Wales.
We hope you have enjoyed our list of destinations. Get in touch with us if you think we've missed any locations you'd like to visit in the UK in 2020.