Scottish Tartan: What Is It and How to Find Your Own

Scottish tartan dates back centuries. It has become recognised worldwide as a symbol of Scotland and is incorporated in the traditional dress. Whilst most Scottish people don't wear tartan in their day-to-day life, it's still a persevering tradition and a matter of great national pride.

But what actually is a Scottish Tartan? And can anybody wear one? Rabbie's are here to answer your questions. Our team has years of experience and we're experts on Scotland, its history and its landscape. So if you're fascinated by the iconic material or want to learn more about your own Scottish tartan, this is the place to start.

Table of Contents:
What Is A Tartan?
A tartan is a piece of cloth which features a pattern of interlocking stripes. The stripes run horizontally and vertically to form a chequered design which is repeated throughout the cloth. This pattern is sometimes known as plaid in the United States and usually features a few different colours. Traditionally, Scottish tartan was woven from wool. This material was then used to make a variety of clothing items. These include:
Kilts - belted blankets which resemble a wrap skirt worn by men
Earasaid - female equivalent of a kilt
Trews - trousers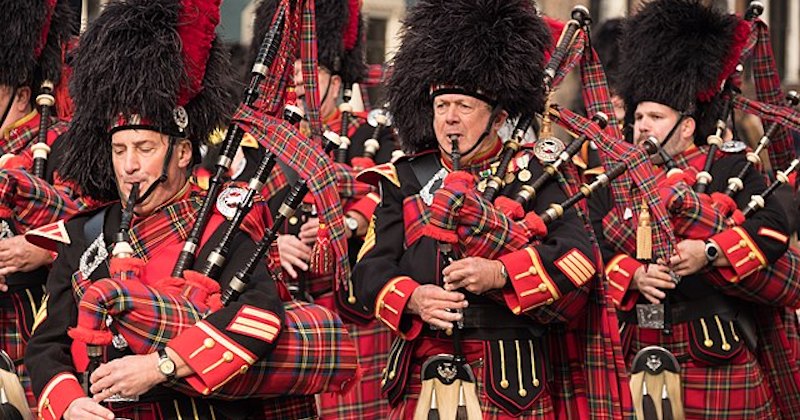 Do Tartans Have Different Meanings?
Yes, Scottish tartans do have different meanings. The patterns can be used to identify allegiances to places and people. For example, there are family tartans which are connected to prominent Scottish families or clans but there are also district tartans which are associated with a specific geographic location. Neighbouring clans might have similar tartans to show their affinity. For instance, the Gunn and MacKay clans were allies in the Scottish Highlands. Their tartans are practically identical except for the addition of an extra red stripe on the Gunn version.
Even within one Scottish tartan there are sometimes variations. The two main variations are:
Hunting tartan
Dress tartan
Hunting tartans often used darker colours or more muted tones of the main tartan pattern to better blend in while hunting animals. Dress tartans are often easy to identify as they usually incorporate white, sometimes replacing the main colour of the regular tartan.
Although some believe that the colours of a Scottish tartan are symbolic, this isn't considered historically accurate. Instead, the colours used in a Scottish tartan were often dependent on the natural dyes people could find locally.

Can I Wear Tartan If I'm Not Scottish?
Yes, you can wear Scottish tartan even if you're not Scottish. There are universal tartans which anyone can wear. These include:
The Highland Granite Tartan
The Black Watch Tartan
The Royal Stewart Tartan
The Scotland Forever Tartan
As long as you're respectful, you can wear almost any Scottish tartan you like regardless of your heritage. The most famous exception to this rule is the Balmoral tartan. The Balmoral tartan is worn by the Royal Family and you can only wear it if you have permission from the monarch.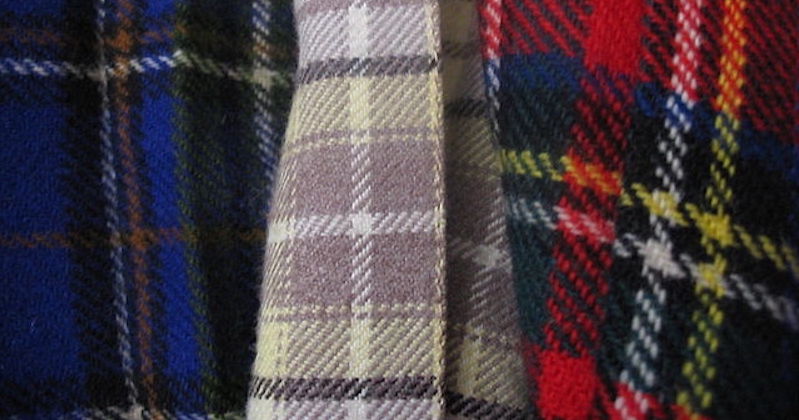 How to Get Your Own Tartan
Getting your own Scottish tartan can be easy. Just follow the next few steps:
Choose your Scottish Tartan - There are online resources to help you find your Scottish tartan pattern. We like Scotland Shop's Tartan Finder. Here you can find your Scottish clan and choose their tartan. Or, search for the district where your ancestors lived and choose the according district tartan.
Order your Garments - Once you've chosen your Scottish tartan, choose what items of clothing you'd like it fashioned into. A traditional kilt is a popular option or you could try accessories like a scarf or tie.
Alternatively, you can visit Scotland itself and get your Scottish tartans tailor made. Cities such as Edinburgh and Glasgow are home to authentic Scottish tartan weaving mills where you can design your own tartan and have it made for you.
Can I Create My Own Tartan?
Yes, you can create your own Scottish tartan. There are tartan designing services which can help you if you can't find the perfect Scottish tartan. These services will be a guide as you:
Pick the colours
Configure a pattern
And bring your tartan to life.
Some of these services will even help you register your tartan with the Scottish Tartan Authority. You'll then receive a certificate of ownership which means that the tartan cannot be sold or woven without your permission.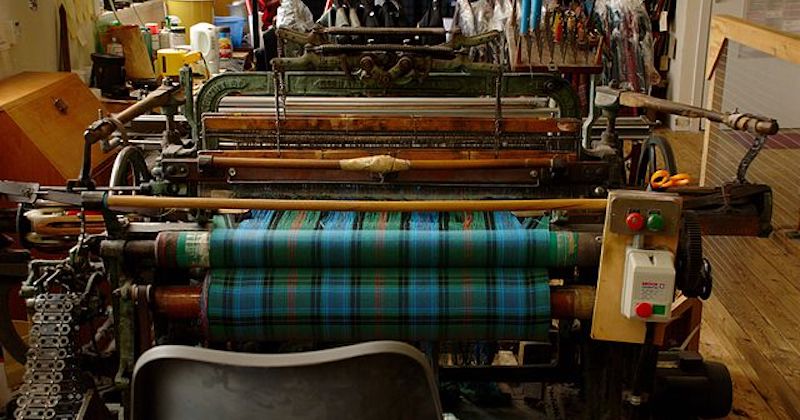 Discover More about Scotland with Rabbie's
If you're interested in all things Scotland, then Rabbie's Small-Group Tours are the perfect place to learn more. We offer a range of journeys from day trips to multi-day tours, so there is something for everyone. Our friendly team of driver-guides have years of experience and knowledge which they can't wait to share with you.
Interested in following in the footsteps of your ancestors and breathing in the places they lived and loved? Rabbie's offers private tours for those who have a specific trip in mind. Once you have traced your families locations, we can transport you there and add in special stops along the way to complement your trip. Whilst our private tours team may not be experts in your particular family, we are experts in sightseeing and can offer advice and assistance on all elements of your tour planning.
And if you've seen enough of Scotland, you could always continue your adventure on a tour of England, Wales or Ireland.
Book today or sign up to our newsletter to stay up to date with our latest news.