Direct Flights to Portugal from the USA 2023

What if you could escape on a European adventure with easy flights to Portugal from the USA? Well lucky for you it's possible. This sun-drenched and wine-soaked country is sure to leave you spellbound. From warm sea breezes to port wine, Portugal has all you need for an unforgettable vacation. Our helpful guide is full of information to make travelling from the USA to Portugal a breeze. Sit back, relax, and prepare for a take-off as we share our top tips for flights to Portugal from the USA*.

Table of Contents:
Are There Direct Flights From the USA to Portugal?
Yes, there are direct flights to Portugal from the USA. Most non-stop flights departing from the USA will land at Lisbon. It's also possible to fly direct to Porto as well, depending on the season.
Lisbon is the capital city of Portugal, famous for its yellow trams, architectural landmarks, and delicious Pasteis de Nata.
Porto is the second largest city in Portugal. It's a coastal city in the north of the country and is world-renowned for its port wine. The historic centre of Porto is also a famous designated UNESCO World Heritage site.
Although direct flights to Portugal from the USA mostly arrive at Lisbon and Porto, there are many other areas across the country that beg to be seen. One of the best ways to do this is by hopping aboard a small group tour from Lisbon. This way you can discover all the treasures Portugal holds, from majestic vineyards in the Douro Valley to the oldest university in the world in Coimbra. Our group tours are a wonderful way to experience the many top attractions Portugal has to offer as well as see some hidden gems along the way.
You could even combine your Portuguese adventures with a spot of sightseeing in Spain. Begin by flying to Portugal, tour both countries, and travel home again via a direct flight from Spain to the USA. It's an unbeatable experience.
Which US Cities Have Direct Flights to Portugal?
There're many US cities with direct flights to Portugal. These include:
New York (JFK & EWR)
Chicago (ORD)
Miami (MIA)
San Francisco (SFO)
Boston (BOS)
Washington D.C. (IAD)
Philadelphia (PHL)
Direct flights between these US cities and Portugal make reaching Europe easy. However, availability can be affected by season with fewer flights departing throughout the fall and winter months. Whether you're planning a trip with friends or a solo travel adventure, try to plan ahead to secure the best flight deals.
Which Airlines Fly from the USA to Portugal?
The airlines which currently offer flights to Portugal from the USA include:
Once you've figured out who you're flying with, prepare for your trip to Portugal by reading our list of top things to know before visiting Europe.
How Long Is a Flight from the USA to Portugal?
A direct flight between the USA and Portugal can take between 6 hours 25 minutes and 8 hours 20 minutes depending on which cities you're flying between. Take a look at our breakdown of the average flight times:
Direct flights between New York and Lisbon take around 6 hours and 45 minutes
Direct flights between New York and Porto take around 6 hours and 45 minutes
Direct flights between Chicago and Lisbon take around 8 hours
Direct flights between Miami and Lisbon take around 8 hours and 20 minutes
Direct flights between Boston and Lisbon take around 6 hours and 25 minutes
Direct flights between Philadelphia and Lisbon take around 6 hours and 40 minutes
Direct flights between Washington D.C. and Lisbon take around 7 hours and 15 minutes
If a direct flight isn't available, connecting flights to Portugal from the USA are a good option. They can take as little as 9 hours even with layover time.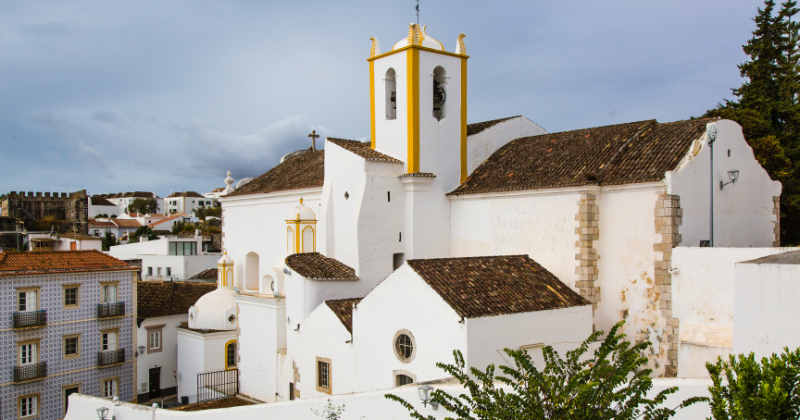 How to Travel Around Portugal
There're so many reasons to love Portugal, and one is that it's an easy country to explore. With its array of landscapes packed with wonders like Jerónimos Monastery, it's honestly no wonder Rabbie's was drawn to it. It's also partly what makes Portugal one of the best solo travel destinations. Our favourite way to see them all is to travel by small group tour. Imagine sitting on a comfortable mini-coach with a handful of new friends. As plunging cliffs and sandy beaches pass you by, the driver-guide regales you with a story about early Portuguese explorers. You're on your way to indulge in port wine in Porto. Life could be worse, couldn't it?

Visit picturesque villages and historic cities on our Charms of Portugal Tour. Or fancy venturing along dramatic coastal cliffs to magnificent waterfalls and natural parks? Try our Portugal, Galicia & Heart of Spain Tour.
Explore Portugal and Beyond With Rabbie's
Flights to Portugal from the USA can be just the beginning of your adventure. Explore other European destinations with us from the magical Scottish Highlands to the beautiful beaches of Italy. See film sets come to life in key Harry Potter sites or on our Outlander tours. Travel back in time as you explore castle ruins. Or catch a direct flight to England from the USA and get lost in the poetry of the vibrant Lake District. Whatever your vacation style, we have a tour for you. Can't find the perfect itinerary? Speak to us about organizing a private tour and we can help you plan the trip of a lifetime.
*Airline schedules are subject to change. Whilst the information presented is correct at the time of writing, please check with your preferred airline or route for the latest information.