Rabbie's Guide: 24 hours in Porto

Sitting pretty alongside the Douro River in northern Portugal is the city of Porto. Known for its more-ish port wine, Porto is Portugal's second largest city and well-worth a visit if you're planning a trip to Europe.
Porto has apparently been inhabited since the 8th century BCE, making it one of the oldest cities in Europe. And as of late, people are flooding to the city. The population has grown significantly in recent decades, not to mention Porto has been voted the best destination in Europe three times in the last decade alone.
So, a few years ago as I was planning a trip to Europe, I asked myself: what's so great about this place? Once I started Googling, I realised it was worth a visit.
On my second trip to Portugal, I decided it was time to visit the beautiful city of Porto. While I spent several nights there, it is definitely possible to hit most of the popular attractions in just one day. If your plan is to spend a day in Porto, here are a few tips for things to do and see – all within walking distance of each other.
Psst. If you happen to be travelling in summer, try to time your visit to Porto during the Festas de São João. This festival takes place on the night of the 23rd June and celebrates the patron saint of the city, Saint John.
1. Climb the Clérigos Tower
Probably better to start the day off with this, as you'll need a bit of energy to climb the 240 steps to the top. If you're travelling in the warmer months, we'd recommend booking your ticket ahead of time so you can be sure to work this into your day.
2. Snap an iconic photo at the Capela das Almas
The "Chapel of Souls" is the very definition of jaw-dropping. This church is one of the most famous in Porto due to the fact that it's covered in traditional azulejos, the typical blue and white ceramic tiles of Portugal. These tiles depict historical scenes and look amazing in a photograph. #ForTheGram
3. Visit the Porto Cathedral
There's something about gothic architecture that really captures me. The Porto Sé is one of the most stunning cathedrals in Porto and you can even head up to the roof for another great view of the city. Make sure you visit the Bishop's Palace, known for its epic grand staircase, which is where the bishops of Porto once resided.
4. Feast on this
You have to build in a lunch break, naturally, so why not try an iconic local dish such as the Francesinha? Not for the faint of heart, this sandwich is filled with a range of meats, then drenched in melted cheese and often topped with a fried egg. Add on a spicy sauce and you've got yourself a party.
5. Lose yourself in the Livraria Lello
While Harry Potter author JK Rowling denies that any inspiration for her series came from the Livraria Lello, the general consensus is that it's just as magical as Hogwarts. It's worth getting yourself a ticket in advance, as this is one of Porto's biggest attractions. There are various types of tickets you can get, and the price can be taken off a book purchase, so why not grab yourself a book from the most beautiful bookstore in the world?
6. Get yourself a gift
Speaking of souvenirs, if you're anything like me, you'll want to get something to commemorate your trip. I can't help myself when it comes to souvenirs, so here are the musts for anyone visiting Portugal.
Remember those traditional azulejos? Why not get one to take home. They come in all shapes, sizes, patterns, and colours.
Did you know that Portugal is the centre of the world's cork business? It's an incredibly versatile material so you'll be able to find things like handbags, necklaces, suitcases, and more.
As you head around Porto, you might start seeing a rooster everywhere. Images, statues, figurines. No, you are not hallucinating. The Rooser of Barcelos is Portugal's national symbol and is a symbol of faith, good luck, and justice. It's available in all types of souvenirs and I purchased a little keychain rooster that I have to this day.
Portuguese custard tarts may not be something you can take home with you, but they'll make for a great snack throughout the day. Besides, you can't come to Portugal and not try one.
You may already be familiar with Peri-Peri hot sauce, but did you know its fiery origins began in Portugal back in the 15th century? Just be careful packing it away in your suitcase, because wouldn't that be a disaster?
7. Stroll across the Dom Luís I Bridge
Spanning the width of the River Douro, bridging the cities of Porto and Vila Nova de Gaia together, is the Dom Luís I Bridge. This icon of Porto was built between 1881 and 1886. We'd highly recommend strolling across the bridge, which is especially lovely on a clear day or (if you can time it) at sunset. If you fancy it, you can even climb the bridge.
Alternatively, you can take the leisurely walk across and find yourself on the other side of the river, where you reward yourself with a glass (or two) of port. More on that next.
8. Visit a Porto Cellar
So you've just taken in the beautiful sunset over the Douro River and find yourself across the water in the city of Vila Nova de Gaia. What next? Be on the lookout for caves. These are not the dank, dark holes you're imagining. No. In Portuguese, cave is their word for cellar.
You guessed it. You've found a Porto Wine Cellar. Vila Nova de Gaia is the perfect spot for a taste of Porto's famous port. Each wine cellar has its own story to tell, so if you've got the time, why not visit a few? #BigAsk
These 'caves' are usually centuries old and you can take a small-group tour of them (some for free and some for a small fee) before sampling some of their fine produce. I'd challenge anyone to disagree that this is the perfect way to end your day of exploration of Porto.
Porto is a fabulous city to visit throughout the whole year but dropping by in the shoulder seasons will give you fewer crowds and pleasant weather. Porto is a very walkable city but if your feet start to get tired, they have extensive metro and bus routes available too. It's also possible to reach this gem of a destination via direct flights from the USA, London, Edinburgh and many other European cities.
Rabbie's can even take you there if you'd like – on our 6-day Charms of Portugal & North West Spain tour. We also have longer tours that encompass both Spain and Portugal (because you can never see enough of the world). So why not print this list out and get started?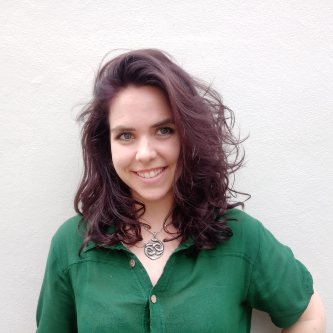 Bronwyn lives and breathes words. Before coming to work at Rabbie's, she spent 7 years in publishing and is a published author of YA fantasy books. Born and raised in Sydney, she was drawn to Scotland and affectionately calls it her 'soul home'. An avid traveller herself, Bronwyn's favourite places (so far) are Mongolia, Iceland, Morocco, and Scotland (of course). When she's not writing, she can be found exploring the Scottish Highlands with her camera, on the lookout for coos and men in kilts.