18 Things You Need to Know Before You Travel to Europe

Thinking of travelling to Europe this year? Make sure you're prepared with our helpful guide. Known for being that enigmatic cluster of countries encompassing a mishmash of cultures, a cacophony of languages, and an array of beautiful landscapes, Europe's an integral item on everyone's travel bucket list but can be a little overwhelming if travelling there for the first time.

So, what do you need to know about travelling in Europe before you step off the plane? You're probably ready to immerse yourself in seemingly endless sunshine, delicious local cuisine, and cultural traditions. But do you have the correct visa? Have you sorted out what currency to bring? And have you checked the train timetable?

Here are a few nuggets of wisdom for travelling in Europe, gained through experience by the Rabbie's expert team.
What Top Tips Do I Need to Know Before I Travel to Europe?
Through our years of experience, the Rabbie's team have picked up the following 18 top tips to know before travelling to Europe for the first time. They are:
1. Many European Countries Don't Accept the Euro Currency.
Many people travel to Europe with a wad of Euros, expecting every country to use them. But in reality, only 20 of 51 European countries have adopted the Euro as their national currency. Before you travel to your chosen European country, you can check their currency by referring to the European Union's website.
2. It Can be Difficult to Find Last-Minute Accommodation in Summer.
If you're travelling in Europe during July or August, it's wise to book your accommodation ahead of time. Summer is the peak tourist season in Europe. If you arrive at your destination hoping to find a bed at a hostel, you may discover that everywhere is booked out. Luckily, when you book a small-group, European tour with Rabbie's, your accommodation is included in the package.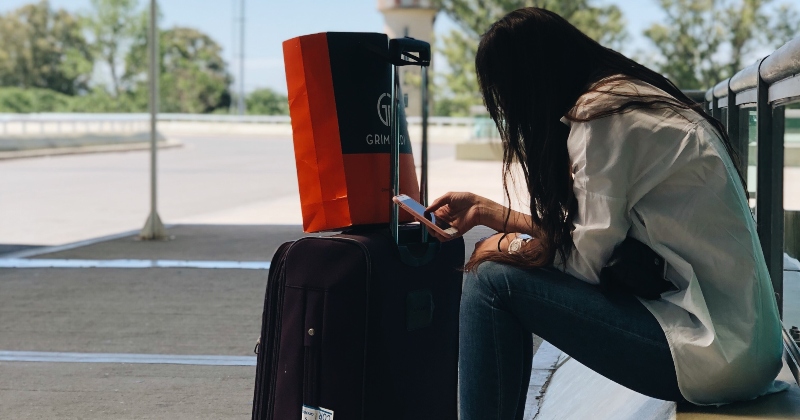 3. Downloading City Maps Offline When You Travel Europe Can Save a Lot of Data.
Using data overseas when you travel to Europe can be expensive, and most of us have become reliant on the maps on our phones. Unfortunately, it's a sure-fire way to chew up a tonne of data. Plan ahead, before you travel to Europe, and download city maps to use offline by using the Google Maps app. Or kick it old school and pick up a paper map from the Tourist Information point at your European destination. Whether you're looking to roam the streets of Seville in Spain, or discover new heights in Switzerland's Alps, you're sure to find your way with a local map.
4. Many Hotels in Europe Don't Have Elevators.
Buildings in Europe can be refreshingly charismatic, with unexpected twists and turns and breathtakingly unique architecture. But they can also be inconvenient for the traveller who likes to bring a lot of luggage. Because a large majority of hostels, B&Bs and hotels reside in old buildings, many don't have elevators. So be aware that whatever you pack for your trip to Europe, may need to be hauled up several flights of stairs on a hot summer's day. It's also worth noting that taking a large suitcase to Europe may not be the smoothest of rides, as dragging them over the cobbled streets can be difficult. We'd recommend a rucksack or a hiking backpack when visiting the likes of Venice or other European cities.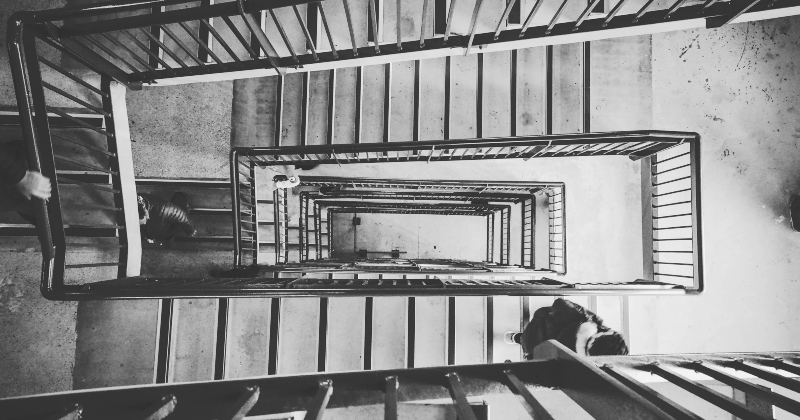 5. The UK Uses a Different Power Adaptor to the Rest of Europe.
The idea of Europe using a different power adaptor to the UK, can come as a surprise to many tourists travelling to Europe for the first time. If you don't want to mess about with multiple adaptors, try a multi-country adapter. It's convenient and space-efficient in your luggage.

We'd also recommend updating any old adaptors you may have when travelling to Europe. From our last trip, it looks like many European cities' plugs have become slimmer, meaning our old EU adaptors don't fit. Worth noting if you have an upcoming trip and are banking on your existing adaptors.
6. When You Travel to Europe Embrace Late Dining.
If you like to be in bed by 10 pm, you'll need to change your sleeping patterns when you travel to Europe. Well, that's if you want to eat dinner out in countries such as Spain, Portugal, and Italy. Most locals don't dine until around 10 pm (especially in Spain), and many restaurants won't open their kitchens until much later than you're used to. However, in Italy you may find restaurants beginning to open around 7.30pm, which is a good time to aim for. Likewise, people tend to rise later, especially in winter, so attractions typically open mid-morning. Just be sure to check opening times and plan your day accordingly, so you aren't left wandering grumpily on an empty stomach.
7. Travelling in Europe, It's Common For Some Places to Shut Over Lunch.
The Siesta is a beautiful thing but it can frustrate travellers visiting Europe for the first time, if they're unaware of this Spanish tradition. In the hot mid-afternoon locals take naps, which means shops and attractions can be closed in a few Spanish, Portuguese, and Italian villages. From our experience, we've seen many churches close for hours over lunch in Italy, which is important to note when planning your day. Our advice? Take the opportunity for a cheeky mid-afternoon nap yourself. It'll refresh you for the evening ahead.
8. The Schengen Area is Something You Need to Know About.
The Schengen Area is made of 26 European countries. These countries have open borders for travellers wanting to visit Europe, so you don't need to go through border control when leaving one country and entering the next.

Some nationalities may require one visa to move within the entire Schengen Area, making travel extremely convenient. Others don't require a visa at all but are only allowed to travel within the area for a certain number of days. Be sure to check the rules and regulations of the Schengen Area with your home government before you leave.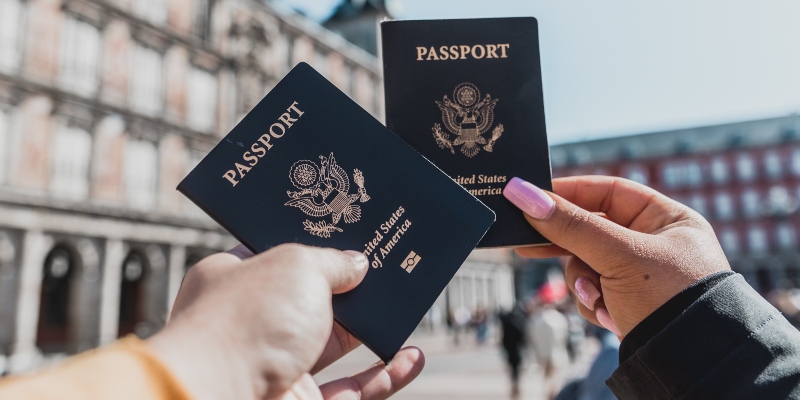 9. When Travelling to Europe, Some Countries Require You to Organise a Visa Before Entering.
It's vital to check whether you need a visa to enter a country when planning to travel to Europe. To avoid all kinds of issues, it's best to research this before you go. Depending on your nationality and the country you're visiting, you may be able to obtain a visa at the airport or you may not need a visa at all. But getting a visa for some European countries can be a lengthy process which can take over a month to organise. For example, Ireland doesn't require a visa if you are travelling from the EU, EEA, Switzerland, or you're a British Citizen. So plan, plan, plan. We have a range of guides to help you plan your travels to Europe including what to know before you visit Ireland.
10. Train Prices Are Cheaper If You Book Ahead.
When you plan to travel to Europe, we'd recommend taking the train as it's the most environmentally friendly way to travel long distances. They can also be comfortable, and it's always enjoyable to watch the scenery whizz by. Make sure you book ahead to get the best prices.

But if you're pressed for time and cash, you can always check cheap flight deals. Again, it's always best to book ahead to avoid price hikes.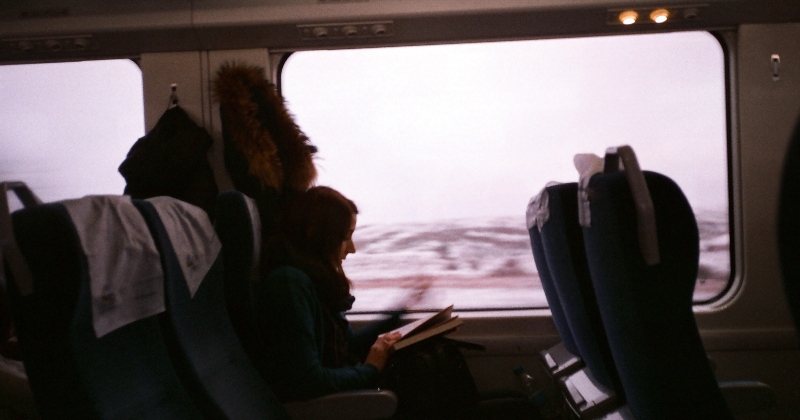 11. You Can Get Multi-Country Sim Cards.
Many people choose to stick with their home provider and switch on international roaming when travelling to Europe and overseas. But it's worth looking at local sim cards which offer similar rates all over Europe. If you have an unlocked phone, getting a multi-country European sim card can save you a pretty penny compared to typical roaming rates.
12. Eat Outside of the Central Tourist District.
Want to eat at a restaurant right near the Trevi Fountain in Rome? You'll most likely be paying a criminal price for your meal. If this is the experience you want, that's totally fine. But we can guarantee that if you venture into the residential neighbourhoods, you'll find reasonably priced cuisine; and it's often more authentic too. Don't be shy - download the Google Translate app and tackle the non-English menus. While in the app you can point your phone at the menu and it can help translate the words before you. If you travel to Europe and find yourself wondering what Irish food or Scottish food to try, take a look at our helpful guides for inspiration.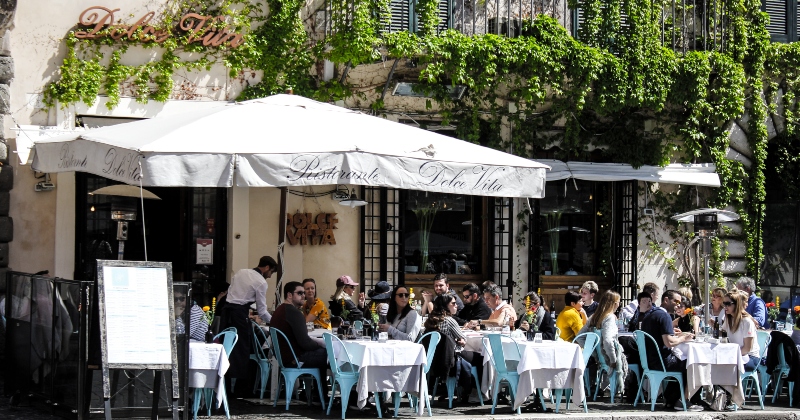 13. Don't Expect Everyone to Speak Perfect English.
Remembering your manners is important when travelling to Europe. You'll visit Copenhagen where basically everyone speaks English, but then enter another European city and have a completely different experience. Here are a few rules to live by when considering language and travelling in Europe:
Don't expect or presume people will speak English
Make an effort to learn please, thank you and hello in the language of the European country you're visiting (it'll get you a long way!)
Be polite and prepared to crack out your best charades skills – there will be a lot of pointing and hand gestures, which is half of the fun
14. Check Public Holidays and Festivals Before You Travel to Europe.
You don't want to travel to Europe and be greeted by an absolutely heaving Munich without realising Oktoberfest is in full swing. Or turn up at the Vatican Museums on Easter Sunday, expecting them to be open for business. Before you travel to Europe, it's wise to Google public holidays and major events in the country or city you plan to visit before you head off. If one of the festivals takes your fancy while you're there, that is a bonus to your trip. If Scotland is of interest when you travel to Europe, August is festival season in Edinburgh and we have the perfect guide to help you enjoy the Edinburgh Festivals like a local.
15. Carry Small Change for Public Toilets and the Unexpected.
You'll need to pay with coins to use most public toilets when you travel in Europe. And you never know when small change can come in handy. It's always best to be prepared for anything.
16. Ask Someone How to Operate the Shower Before You Get Undressed.
Yes, we're serious. If you've ever been stuck alone and naked in a shower stall scratching your head at the buttons and dials on offer, you'll know what we mean. Showers around Europe can be confusing, and they're all different. It isn't just simple cold and hot taps here. Have a gander at the system in your room and if you can't work it out, politely ask the service desk in your hotel or host at your B&B.
17. When You Travel to Europe Always Pay in Local Currency (Avoid Exorbitant Exchange Fees).
After deciding to travel to Europe, be sure you've decided on your method of paying while in the country. Paying with your bank card is incredibly convenient. You may even find that your bank offers a separate pre-paid travel money card which you can top up before or during your holiday. The Post Office is a great example of this. But there's a catch. The card machine may give you the option of buying in your home currency, or the local currency. Always pay in local currency. There are often hidden and high exchange rates involved in paying with anything else.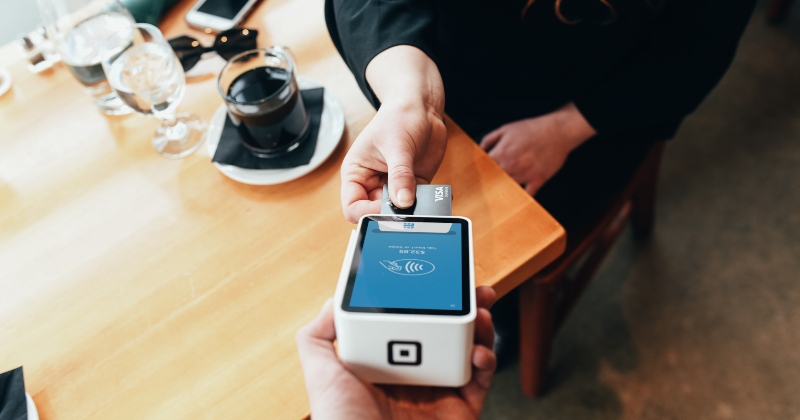 18. Check If Public Tickets Need to be Validated.
Public transport differs from place to place, even within the same country, when you travel to Europe. It's wise to inquire about the procedures involved with taking the local bus, train, tram, or ferry when purchasing your ticket. Look out for ticket validation machines, as many metropolitan areas in Europe require you to stamp your own ticket before alighting the service.
What is the Best Way to Travel to Europe?
Travelling to Europe has never been easier. Whether you're venturing from a neighbouring country or further a field like the United States, Europe has a wide breadth of transport options to make navigating your trip easy. There're also helpful guides such as Rome2Rio which makes planning a breeze if you don't know where to start.

The top three methods many use to travel to Europe include:
Direct flights - Many European countries have international airports which makes arriving in this part of the world simple. If you are looking to explore Europe this year and travelling from the US, be sure to read our guides on direct flights to Spain and direct flights to Portugal. Each one has helpful tips you may want to know before booking.
By train - Train travel has become a popular means of public transport when travelling to Europe. Not only is there the well-connected Eurostar to help interrail through the European countries in a timely manner, each country may have their own network to lean upon. Discover our guides to the train stations in Scotland and stations in England to give you a flavour of what to expect.
By boat - If you're visiting Europe from the UK and want to bring your own car as a means of transport, then catching a ferry from Dover may be the best option. With frequent trips made daily, be sure to book in advance to secure your spot.
Travel to Europe and See the Sites with Rabbie's Small-Group Tours
We hope this advice helps you to be prepared for a stress-free holiday in Europe. Because it's more important to focus on which mouth-watering local dish you're going to try next, not whether you have enough spare change to use the bathroom. If you've already booked your ticket to travel to Europe, why not discover one of our small-group tours? Offering local knowledge and uncovering beauty spots off the beaten track, you're in good hands with our friendly driver-guides. Book now or sign up to our newsletter to be the first to hear of new locations.