Do Scottish Clans Still Exist? Find your Scottish Clan

Do Scottish clans still exist is a question many people with Scottish ancestry might ask themselves. Whether you are of Scottish descent or are simply curious in finding out more about this fascinating country, we're here to help. In this guide we'll answer questions such as do Scottish clans still exist and how do I find my Scottish clan? Go one step further and discover even more on our Scotland tours. You can learn about your heritage and explore the many sites of Scotland from the comfort of our Rabbie's mini-coaches. Book now.
Table of Contents:
Do Scottish Clans Still Exist?
Yes, Scottish clans do still exist in the 21st century. Although the historic clan system of politics is a thing of the past, the bonds and connections between clansmen still exists. In Scotland, a clan is still a legally recognised group with an official clan chief. The official clans of Scotland are registered by the Court of the Lord Lyon. There are currently around 267 official clans in Scotland. Fancy reuniting with members of your clan? Visit Edinburgh for the annual Clan Gathering. People from all over the globe come to witness the parade of proud clans marching down Edinburgh's Royal Mile.
Do Clan Chiefs Still Have Any Power?
No, clan chiefs haven't retained the same level of power as they had in the past. Historically, clan chiefs functioned as a protector, judge and leader for the inhabitants of each area. They wielded a lot of authority especially in the Scottish Highlands where the control of the Scottish monarch was felt less powerfully. Although there are still clan chiefs today, they don't have any of their historic powers. However, they do have the honour of being the only people legally authorised to use their clan's official Seal of Arms.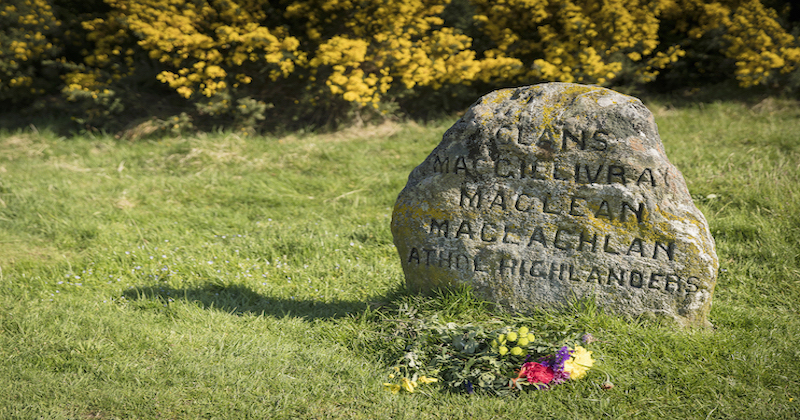 How to Find My Scottish Clan?
People with shared Scottish surnames and variations of these names are thought to be members of the same clan. This makes it relatively easy to find your clan. Simply search your last name in an online resource such as Clan Finder to discover more about your clan's motto, crest and history. Some of the most widespread Scottish clans that still exist today include:
Clan Campbell whose motto is 'Forget Not.'
Clan MacDonald whose motto is 'By Sea and By Land.'
Clan Macleod whose motto is 'Hold Fast.'
Clan Douglas whose motto is 'Tender and True.'
Clan Mackenzie whose motto is 'I Shine Not Burn.'
You can visit the Scottish castles and lands connected to your clan on a Rabbie's small-group tour. If you are of Highland heritage, hop aboard one of our mini coaches from Inverness or Aberdeen. Or if you are a proud member of a Lowland clan, why not explore our Border tours.
Scottish Clan Tartans
One of the ways people still display pride in their Scottish clan today is through wearing their clan tartans. Clan tartans originated because local weavers would produce slightly differing patterns in the cloth. It became possible to identify distinct communities by the pattern of the cloth they were wearing. In the Victorian era, the system of clan tartans became formally established. Clan tartans, just like the Scottish clans themselves, still exist today. Don't worry if you don't have a clan or prefer another clan's tartan. Wearing another clan's tartan is generally seen as a sign of respect.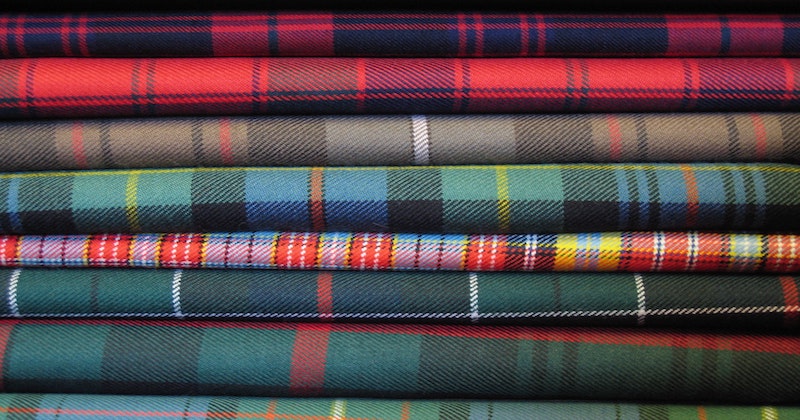 The Legacy of Scottish Clans
Scottish clans do still exist and they are an important part of Scottish identity. Beyond tartans and crests, the legacy of Scottish clans can be seen in works of art, games and festivals. Popular culture continues to find Scottish clans a source of inspiration with films such as Braveheart and TV series such as Outlander portraying Scotland's clan culture to audiences across the world. Castles which used to be the seats of clan power still exist today as well. For example, you can visit Eilean Donan Castle which was claimed by the Mackenzie clan, the Macraes clan and the Maclennan clan at different points in history. In summer, you can also experience Highland Games which are usually part of a wider clan gathering. These events feature traditional music, dancing and sports such as a caber toss and a tug of war.
Explore your Scottish Heritage with Rabbie's
Delve into your heritage or expand your understanding of all things Scotland with a Rabbie's tour. Our driver-guides are equipped with years of experience and knowledge which they can't wait to share with you. Discover everything from the iconic history of Robert the Bruce to the magical mysteries of the Loch Ness Monster. Prefer to explore England or Ireland? We offer comfortable and entertaining tours around both these countries too. Book today for an unforgettable adventure.