Get Your Royal Fix at These 9 Locations

Let's be honest, these last few years have been eventful. The good and the bad, it's safe to say that this decade will go down in the history books. It's interesting to think sometimes that we lived through an experience that will one day be studied in schools.
And then there was the Queen.
For those who lived during her reign (and there were many of us, seeing as she reigned for over 70 years), it was hard to imagine a time when she wouldn't be Queen of England. A time beyond her. But it happened on 8th September 2022 at Balmoral Castle in Scotland.
Unsurprisingly, the world was shaken by her passing. Many mourned, others were merely curious to see what would happen next. Considering the number of people who lined up for days on end for a glimpse of her coffin, it's safe to say she was beloved. Castles around the country closed. Edinburgh was a mess, as was London. People remained glued to their television sets. Others spent days waiting for a chance to say their farewells. It was an interesting time, to say the least.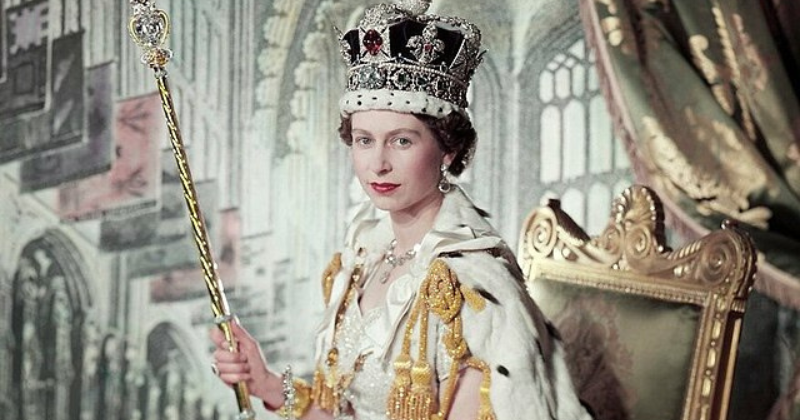 Enter the reign of Charles III.
It's hard to know what the next few years will bring, along with the reign of a new king, but we know many are excited to celebrate his coronation.
But not everyone is. For some, their idea of celebrating the coronation will be to avoid it as much as possible. For others, it's their chance to express their interest in the Royal Family. Whichever appeals to you most, there's one date you should keep in mind.
Saturday 6th May 2023, the day of Charles III's coronation which is to be held at Westminster Abbey in London. We're sure many of you will be watching from your TVs at home, or perhaps crowding the streets of London hoping to catch a glimpse of the festivities. It's a big moment and many will want to be a part of it.
It's not just the coronation you can look forward to. Monday 8th May has been dubbed an extra bank holiday across the UK and the entire long weekend will surely be filled with festivities. There are plenty of things to do over the weekend, or generally just in the month of May, to prolong the royal experience. This is a once-in-a-lifetime experience for many of us (we hope), after all.
There will be plenty to do in and around London that weekend, including a concert at Windsor Castle. People are being encouraged to hold street parties to celebrate the coronation... twist our arms, why don't you?
For those of you wanting to carry on with as much celebrating as possible, this blog is for you. Perhaps you're a local patriot. Or maybe you're flying to London, especially for the coronation. Whoever you are, your passion is noted. So, while you're in or near London this May, why not check out these other locations that have links to the Royal Family?
If you're interested in joining us on a small-group tour, please note that we will not be running tours out of London on Friday 5th and Saturday 6th May. But tours resume as normal on Sunday 7th so there's nothing stopping you!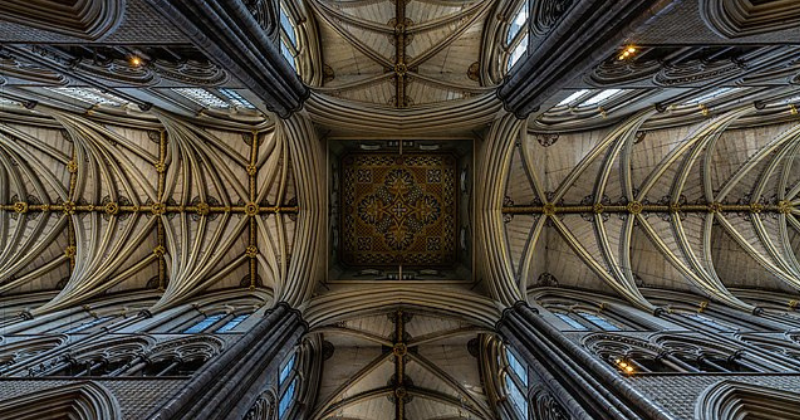 From London
Westminster Abbey:
Of course, we must mention the place where all the action will be happening that weekend. The coronation will take place at the Abbey on Saturday 6th May and the Royal Family has a long history associated with Westminster. It's been the coronation church since 1066 and is the resting place of more than 3,000 of Briton's greatest. It's a beautiful place to visit, so it has to be a must-visit that weekend.
The Abbey will be closed on Saturday 6th and Sunday 7th, but looks wide open on Monday 8th, which is now a designated public holiday. We assume it's going to be swarming with people, so be prepared and perhaps head there early.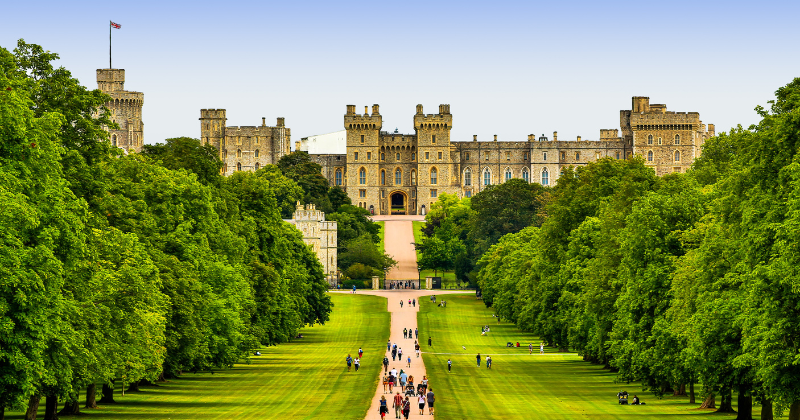 Windsor Castle:
Holding the claim of the longest-occupied palace in Europe, Windsor Castle draws visitors for both its beauty and its links to the Royal Family. Back in the day, Henry VIII used this enormous fortification as a pleasure dome and could often be found there shooting, dancing, wrestling, and even playing a spot of tennis. You know... when he wasn't killing his wives.
Not only is the castle itself a beauty, but it houses an incredible art collection that is sure to be admired by any art lover out there. From Michelangelo to Rembrandt, you can see these pieces while touring the luxurious staterooms, halls, and galleries.
The late Queen Elizabeth was a huge fan of the castle too, and it's conveniently located on the outskirts of London. You can visit the castle as an optional attraction on our 2-day Windsor, Stonehenge, Bath & Oxford tour. You might get lucky and see the Changing of the Guard (usually around 11am each day), which is a favourite for visitors.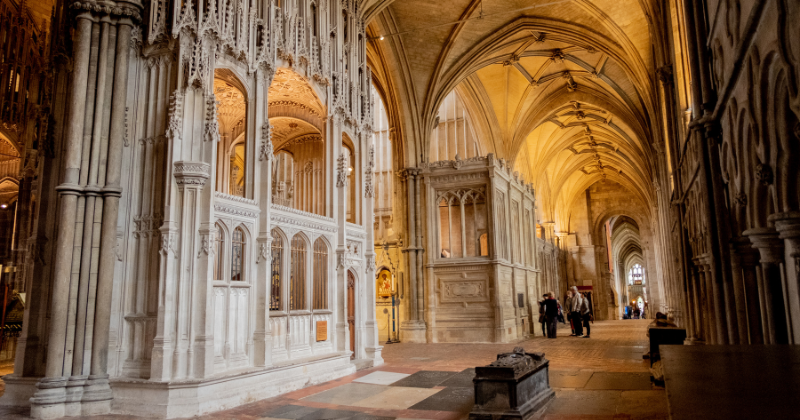 Winchester:
Winchester in the south of England has long been on the radar of the Royal Family. In 1207, Henry III was born here. In 1535, Henry VIII and Anne Boleyn attended a ceremony to consecrate three new bishops. In 1012, King Aethelred II (the 'Unready') gifted his wife the manor of God Begot House. We mention this one because our very own Bron is supposedly related to Aethelred the Unready. #Royalty
A little closer to home now, our very own Queen Elizabeth visited Winchester many times. From receiving the keys to the city to giving one of her many famed speeches, this city is deeply linked to royalty.
We head to Winchester on our 3-day Isle of Wight & the Southern Coast tour and give you time to explore the city.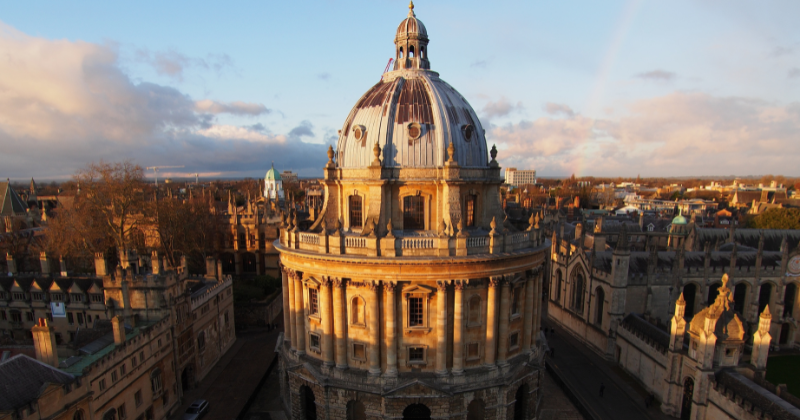 Oxford:
Back in 1949, Princess Elizabeth first visited Oxford University. Something must have struck her about the place, since she continued to visit Oxford on many royal trips for years to come. For those of you who were around in 1960, perhaps you'll remember the Queen and Prince Philip's visit? As they explored the city, crowds gathered on the streets in hopes of getting a glimpse.
Some of the Royal Family have even studied in Oxford, such as King Henry V who studied at The Queen's College when he was only 12 years old. Things were done differently back then.
Uncover why Oxford is so famous for yourself on the Oxford & Traditional Cotswold Villages 1-day tour.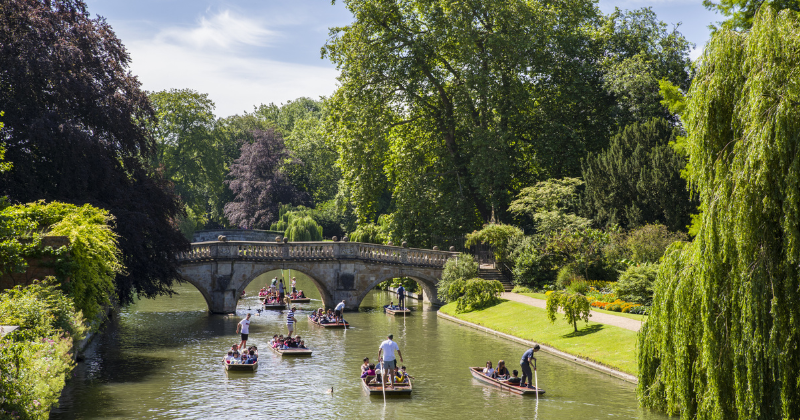 Cambridge:
Prince William and Kate Middleton were married at Westminster Abbey, but we think it should have been in Cambridge. They were bestowed the royal titles of Duke and Duchess of Cambridge, after all.
Cambridge's links to the Monarchy date back around 500 years to when King Henry VIII (when he wasn't playing tennis or marrying someone new) granted the University of Cambridge the right to print 'all manner of books'. It was the start of what is now known as Cambridge University Press. Perhaps the only good thing Henry did?
The city itself is absolutely lovely, dominated by a towering gothic chapel and full of beautifully maintained colleges. If you've got a bit of spare time in May (or anytime of the year for that matter!), we can take you there on our 5-day Heart of England, Wales & Yorkshire tour from London.
From elsewhere in the UK and Northern Ireland
You might be celebrating from elsewhere in the UK and that's not a problem. The Royal Family (both current and past) have deep connections with many other places around the UK and Ireland and we explore several of those places on tour.
Take St Andrews, for instance. Prince William spent some time studying at the University of St Andrews and this is where he famously met Kate. It's an easy day trip from Edinburgh, and on our 1-day St Andrews & the Fishing Villages of Fife tour, you've got several hours to explore this lovely town.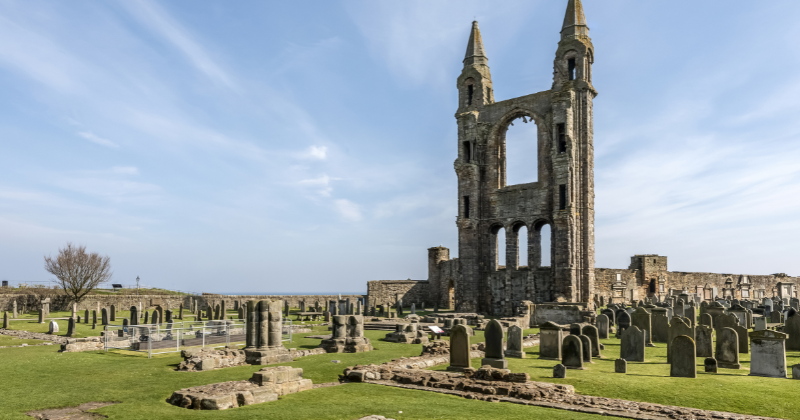 Heading further north, found in the heart of the Cairngorms National Park, you'll find the River Dee. The British Royal Family have travelled to the River Dee for their holidays for almost 150 years. Some say the Queen's favourite place was Balmoral Castle, which sits snuggly along the river. It was where she passed away in 2022. We think it's kind of sweet that this is where she wanted to be when the time eventually came. That is what we assume she was doing, at least.
The area around Balmoral Castle is known as Royal Deeside and it encapsulates everything there is to love about Scotland, from castles to pine forests. It's been a favourite of the Royal Family for some time, including Queen Victoria who was captivated by the moody mountains, moors, and forests. We head to this region on our 1-day Dunnottar Castle & Royal Deeside tour from Aberdeen or our 3-day Speyside Whisky Trail from Edinburgh.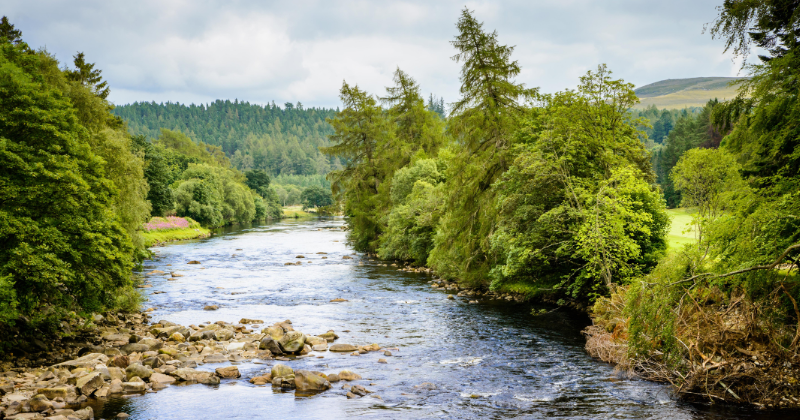 Just around the corner from Balmoral Castle is the Royal Lochnagar Distillery. Surrounded by the stunning Cairngorm mountains, it's fed by the clear waters of the Scarnock springs.
Once upon a time, it was simply called Lochnagar. The outstanding flavour of its whisky was appreciated by Queen Victoria and Prince Albert on one of many visits to their summer residence, Balmoral Castle. So, it was renamed to reflect this exciting event and accomplishment.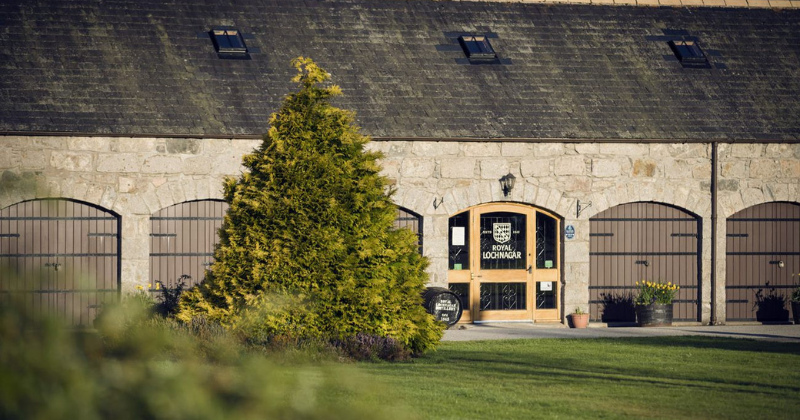 Heading over to Northern Ireland now, don't miss out on seeing the stunningly beautiful Hillsborough Castle and Gardens.
Found just south of Belfast, this 18th-century castle is an official royal residence where members of the Royal Family stay when they visit Northern Ireland. Much work has been done on the residence since the charity organization Historic Royal Palaces took over in 2014 and their focus is on restoring the house and gardens to their former glory. So, if you happen to be in the area, we'd love to take you there on our 3-day Causeway Coast, Derry & Fermanagh Lakelands tour from Belfast.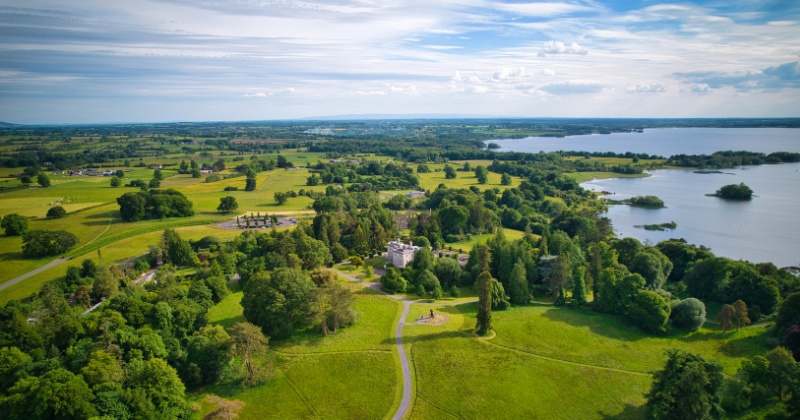 "When life seems hard, the courageous do not lie down and accept defeat; instead, they are all the more determined to struggle for a better future." - Queen Elizabeth
It kind of reflects the sentiment of Chumbawamba's song Tubthumping (I Get Knocked Down), but her Majesty sure said it better. Interesting times lay ahead with the King's reign, but no matter who sits on that throne, we are continuously grateful to be able to explore these incredible palaces, castles, and areas that are linked to royalty.