Your Guide to Oxford: The City of Dreaming Spires

Academics, performers, and literary masterminds have spent centuries travelling to Oxford in search of knowledge, growth, and enlightenment. The words "Oxford" and "education" go hand in hand, but there's more to this thinker's paradise than meets the eye. A wander through the city of dreaming spires uncovers a mecca of historical pubs, museums, and film locations just waiting to be discovered.
Take a look at the locations below to get a taste of what this amazing place has to offer:
38 Shades of Oxford University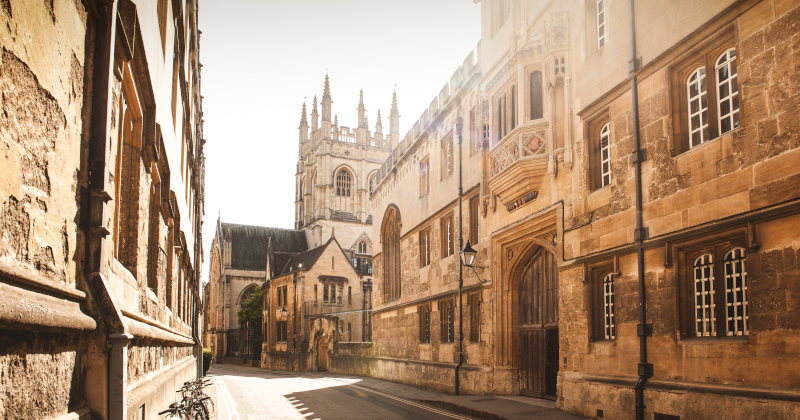 Did you know Oxford University has no official foundation date? This might be because the school is comprised of not one, not two, but 38 different colleges! Oxford University is an umbrella organisation whose attendance requires students to apply to one of its 38 independent colleges, not to "Oxford" as we know it. Once you graduate a college, you receive an Oxford degree. Confusing!
It's important to know each college has its own visiting hours. Some of them even have small admission fees. Be sure to check Oxford's visitor's page for hours and pricing of individual institutions.
Thirsty?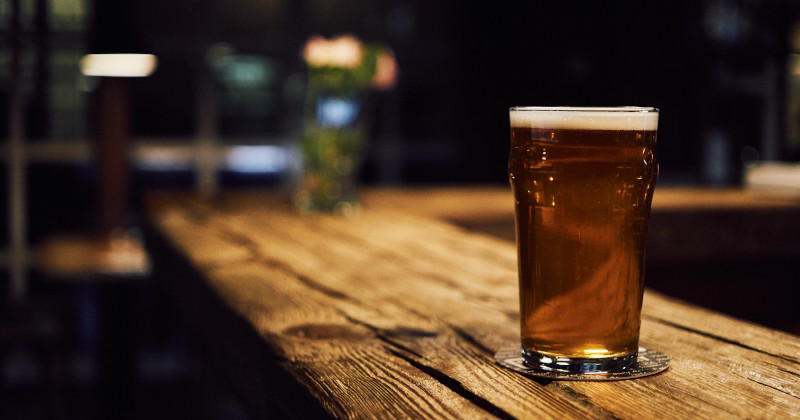 Not even Oxford's most influential alumni can turn down a pint at the adorable pubs lining the streets. Here are some of the city's most notorious watering holes:
The Turf Tavern: Hidden down a small passage, it's amazing people can find this pub at all. But against the odds, everyone from Bill Clinton to Stephen Hawking have had a drink here. Sat in the same location since 1381, the Turf Tavern rose to fame from its humble beginnings as a malt house. Be sure to pop in; but beware! This is one of the most popular bars in Oxford, so it's no stranger to a crowd.
Click here if you fancy a pint in this atmospheric pub.
The Eagle & Child: Nicknamed by locals as the Bird & Baby, this was the meeting ground of 'The Inklings', the legendary literary discussion group that included J.R.R. Tolkien and C.S. Lewis. In June 1950, C.S. Lewis even passed around his early drafts of The Lion, the Witch and the Wardrobe here.
This is definitely a pub for bookworms!
The Bear Inn: Locals and visitors have sipped pints here for a mind-blowing 776 years as of 2018, which makes the Bear Inn (or simply The Bear) the oldest pub in Oxford. If the pub's age doesn't impress you, the decor will do the trick. It's hard to miss thousands of ties lining the walls and ceiling. Some of the ties belong to notable Oxford students, while others represent organisations from across the world.
The pub is small, which makes it a great place to grab a cosy meal.
Harry Potter
You could spend an entire day visiting Harry Potter filming locations. A number of sites were used to shoot the first, second, and fourth films. Here are some of our favourite spots:
The Bodleian Library: This place featured as two prominent areas of Hogwarts Castle. The site's Divinity Hall was used as Madam Pomfrey's hospital wing, while the Duke Humfrey's Library doubles as the Hogwarts library. Be sure to visit but stay out of the restricted section!
Access the Bodleian Library's visitor information here.
Christ Church College: A few hallways were used to portray the corridors of Hogwarts, but the main draw to Christ Church is the dining room: it inspired the Great Hall in the first two films. We'll come clean and admit the filming for the Great Hall didn't take place here, but set designers used the room to create a near-identical version at the Leavesden Film Studio. The resemblance is uncanny, and we think visiting the original Great Hall in Christ Church is worth it.
Take a stroll through the wizarding world's most famous dining hall, but don't forget to check the prices and opening times.
New College: This location was used in the fourth film, Harry Potter & the Goblet of Fire. The most recognisable site is the oak tree in the courtyard, where Draco Malfoy's attitude got him temporarily transfigured into a ferret. As always, check for prices and opening times here.
Not a Harry Potter fan?
X-Men First Class, A Fish Called Wanda, and Saving Private Ryan are just a few of the other films with Oxford shoots. It's such a popular filming location, we wouldn't be surprised if you accidentally found yourself on the set of your favourite flick!
Other Top Attractions
The Ashmolean Museum: Oxford University's museum of archaeology wants to tell "human stories across cultures and across time". They've curated a collection of just about everything: mummies, coins, art . . . we can't believe it's free! Check out their website for hours of operation.
The Radcliffe Camera: The Radcliffe Camera, England's first circular library, might be the most photographed building in Oxford, so you're probably wondering why you can only find pictures of its exterior. Should you attempt to venture in, you'll discover only those with granted access are allowed inside.
Oxford is full of surprises. There's so much to see and do it's hard to know where to start, but hopefully this guide gave you some ideas. You can also find out more about the history in this article.
Dana moved to Scotland from Canada two years ago and can't tear herself away. Her hobbies include dressing poorly for the weather and advocating for the involvement of maple syrup in various food items.