Why is Oxford so Famous?

The reasons why Oxford is so famous may not be immediately evident. However, shedding light on the city's history may be a good place to start. Oxford is a small university town with a population of about 200,000 and has never been the capital of Britain. Yet the city still gets more than 10 million visitors a year and is often cited as one of the UK's favoured cities with travellers.

But what makes Oxford such a popular English hotspot? Compared with London, Oxford seems obscure at first. The capital is the biggest city in Europe, there are as many celebrities as there are windows, and for over 2,000 years it's been an important location for emperors, businesses and trendsetters. Despite all this, Oxford still manages to attract crowds.

With all this in mind, let's delve into what makes Oxford so famous.
5 Reasons Why Oxford is Famous
1.Oxford University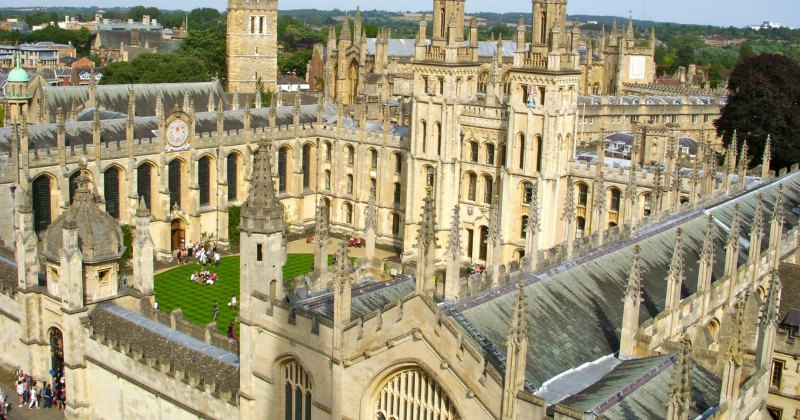 The most obvious reason for Oxford's fame is the university.
It's the second oldest in the world (allegedly), educator of 28 Nobel Prize winners, and often cited as the best university on the planet.

But the reason the university, in England, became so famous isn't simply because it's a great university.

In fact, you could say the reason it's well-known is due to corruption.
Here's the short version of the story.

No one knows when Oxford was founded. But we do know more people began attending in 1167. People started going simply because Henry II had a complicated relationship with France and banned English people from attending the University of Paris.

The university of Oxford thrived as the only one in the UK until protests forced scholars to leave and found Cambridge. But this didn't stop Oxford's rise to fame.

After Cambridge, no other universities were founded in England until 1832. But why?

Oxford and Cambridge used their political power to block the foundation of other universities. Oxford, Cambridge, and members of the royalty believed that other universities would encourage more dissenting ideas, take away the power and money from Oxford and Cambridge, and create more warfare between regions in England. These certainly weren't the freethinking institutions they are now.
So, Oxford got a head start. They had a monopoly over education for around 600 years. This, and the favouritism from the government, are two of the core reasons why Oxford is such a strong institution now.

It wasn't fair, but something worked. England now has one of the best higher education systems in the world.
2. Oxford Influenced the English Language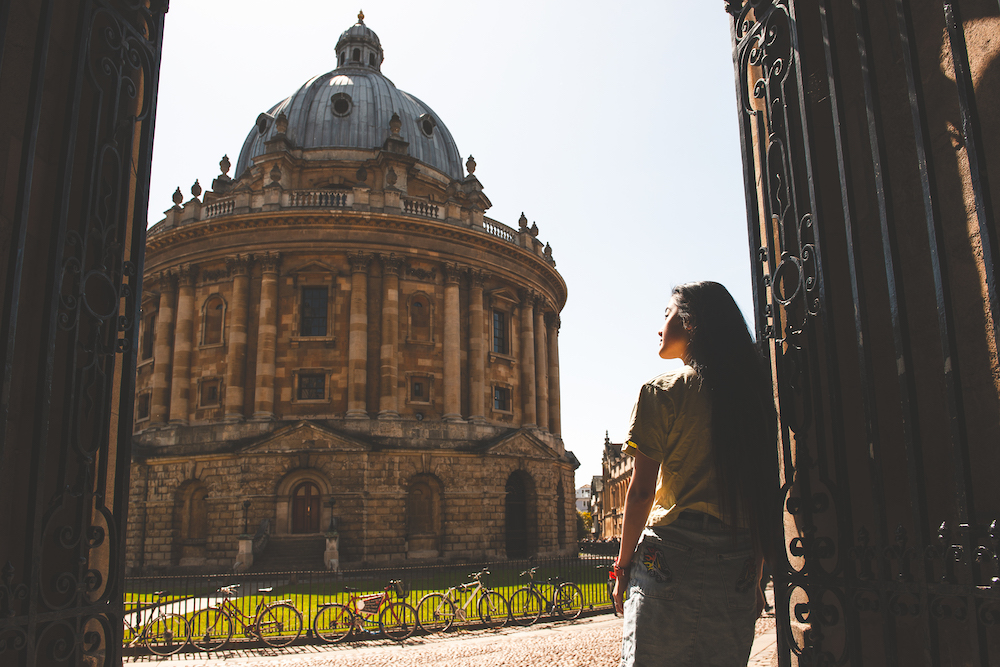 Another reason for why Oxford is famous is the fact it influenced the English language. A lot of languages have regulators. These are institutions that decide which words should be used when and how. For example, in France they have the Académie Française, and in Spain they have the Real Academia Española.

The English language is a little mad, so there isn't anything like this.

But if anything came close, it'd be the Oxford English Dictionary (OED).

When the first edition was printed, it was the most thorough documentation of the English language that had existed. The project began in 1857, and starting from 'a', it took them four years to get to the word 'ant'.

It was a very, very slow process.

But in the end, it was a success. The dictionary has been published by the Oxford University Press for over 100 years, it was in every school in the UK, and is subsequently one of the main reasons why the name 'Oxford' has become famous globally.

Yet the OED wasn't the first. Samual Johnson is accredited with making the first pre-eminent dictionary. He did it by himself, and unlike in the OED, there are a few humorously opinionated definitions.

Check out these:
Dull: "Not exhilarating; not delightful; as, to make dictionaries is dull work."
Oats: "A grain, which in England is generally given to horses, but in Scotland supports the people."
Excise: "A hateful tax levied upon commodities, and adjudged not by the common judges of property, but wretches hired by those to whom excise is paid."

So, we can thank Oxford for creating a far more objective definition of the English language. Which is just one of the many reasons why Oxford is famous today.
3. Oxford Educated the Greats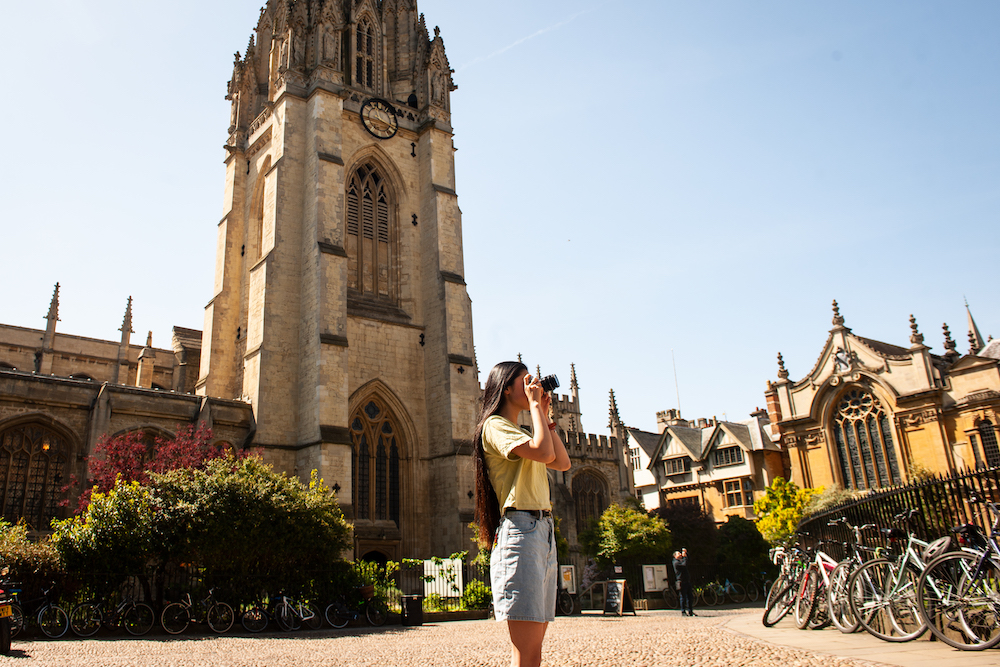 If we had to list every famous person from Oxford, it'd be a list as long as an unabridged 10 volume dictionary. There are scientists, comedians, politicians, writers, actors, and more.
So we won't list them all, but here's a small sample of some of the people who attended the famous university of Oxford:

W H Auden – Poet
Elizabeth Anscombe – Philosopher
Tony Blair – former British Prime Minister
J R Tolkien - Author
Bill Clinton – Fromer President of the United States
T S Eliot – Poet
Hugh Grant – Actor
Helen Fielding – Author
Stephen Hawking – Physicist
Nigella Lawson - Chef
Oscar Wilde - Writer
4. Oxford is Famous for Movie Locations
Oxford is famous for its stunning scenery. And because it's so beautiful a lot of people have made films here. Here's just a few of the films that have been filmed in Oxford.
How many have you seen?
X-Men: First Class
Howards End
Harry Potter movies
Brideshead Revisited
Saving Private Ryan
A Fish Called Wanda
102 Dalmatians
The Italian Job

5. Oxford is not far from London
Another reason Oxford is famous is because it's close to London.
London receives 32 million visitors a year, so it makes sense that people know about what you can do around the city too.
From London, you can reach Oxford in a day. You can catch a train or take our one day tour to Oxford and the Cotswolds. And if you fancy getting out of London for longer, we also have a two day tour to Oxford, Bath and the Cotswolds. We're quite proud because this tour was featured as one of TravelMag's best tours to Oxford.
So, we've explained why Oxford is so famous. But ultimately, you can only truly find out by visiting the place yourself.
Exploring the Famous City of Oxford with Rabbie's

Understanding why Oxford is famous is just one part of the journey, the other being visiting the location yourself. And why not do that in the comfort of a Rabbie's luxury mini coach? Each bus holds 16 passengers, meaning you have the benefit of travelling in a small group. You also have the added bonus of travelling with one of our knowledgeable driver-guides. Each guide is ready to provide their wisdom on why Oxford is famous, as well as any myths and legends they've heard over the years. You'll soon feel like a local and can share the stories with your friends and family. Book your space today or sign up for our newsletter to be the first to know about new tours.