Must-See Places to Visit in the UK in the Winter


Anton Chekhov said, "People don't notice whether it's winter or summer when they're happy."
And he's right. You ignore the cold when you're having a fantastic time.
Which is why we love Britain in the winter. They have the scenery and sensational events to keep you radiant while you travel through the country's chilly season.
The delightful distractions include cheerful winter markets, snowy mountains, cheaper attractions, incredible sunsets, and fewer queues.
So, here's our selection of must-see places in the British winter that are sure to give you a sunny smile.
1. Whisky
Yes, we know this isn't an actual destination. But it's a great addition to any winter trip through Scotland.
Tasting whisky by a toasty fire thoroughly warms you up. Discovering distilleries perched between mountains is mouth-watering. And learning about the history of Scotland's national drink is spirit-quenching.
Just make sure you leave room in your luggage to take some home with you.
2. Bath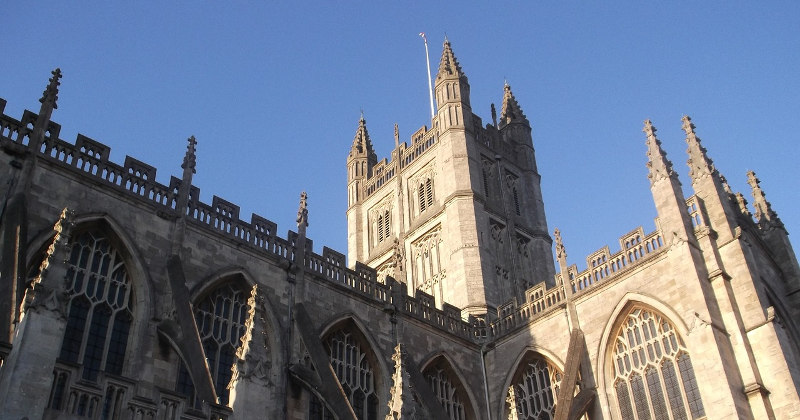 Coming here during the winter has been fashionable since the ancient Romans. The warm natural hot springs provided an enticingly relaxing place to keep out the cold, harsh weather.
And now, even though the springs have dried up, it's still an awesome spot to hang out during the colder months.
There's one of the best festive markets in Britain, a great cathedral to explore, and heart-warming local cafes to sit in and watch the world go by.
You can visit the ancient baths too, but unfortunately you can't jump in.
3. Skye and Northern Scotland
Northern Scotland boasts a wild landscape. And nothing compliments this landscape more than a sprinkling of snow atop the peaks.
Skye's Cuillin Mountains look more epic, Glencoe's curves look larger than life, and the landscapes of the North Coast 500 look even more ravishing.
The days may be a little shorter, but if you're an avid photographer, it's a fantastic time since the light never looks too harsh.
4. Devon and Cornwall
Once upon a time, pirates plagued Devon and Cornwall. And let's be honest, they chose a great location. The temperature never gets too cold, the beach alcoves are stunning, and there's beautiful towns and villages everywhere.
What's more, it's a great place to delve deep into the treasures of Arthurian legend.
Visit Devon and Cornwall during the winter and enjoy less crowds and fantastic seasonal food. And don't forget to enjoy the grog too!
5. Loch Ness
We think the Loch Ness Monster doesn't hibernate. So visiting the loch during winter gives you just as much of a chance to catch a glimpse of the watery beast.
But what's more is that the snowy glens and castles that you'll find on your way to the loch look epic at this time of year.
The loch is famous for being deep, dark, and cold, so winter is not the time to dive in.
6. Kent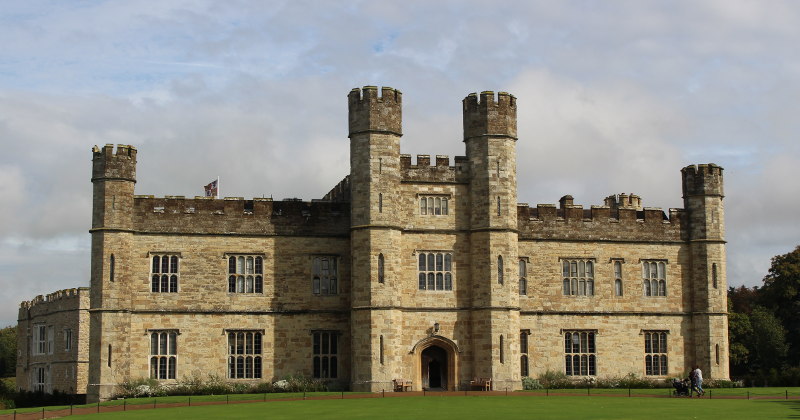 They call Kent the 'Garden of England'.
And we know what you're thinking, 'it's pointless to visit a garden in the winter, because the trees are bare, and the flowers are dormant'.
But Kent is so much more than a garden. It has some of the tastiest cuisine that England has to offer. It has the grandest castles you'll find in England. And the cosy towns hide incredible historic sights and devilishly interesting tales.
Venture to Kent in winter and enjoy one of the warmest welcomes in Britain.
7. The Cairngorm National Park
This is the largest national park in the United Kingdom. The peaks are gorgeous and boast incredible views and unique wildlife.
And in the winter, it's famous for boasting the best skiing slopes available in Britain.
But there's even more things you can do in the winter in this beautiful mountain range.
You can taste whisky at the Dalwhinnie distillery, see Britain's only free-ranging reindeer herd, and explore a lifelike replica of an 18th-century Highland village at the Highland Folk museum.
You can travel to all these destinations and more on our friendly small group tours.