A Guide to Luxurious Bath

I've never taken much notice of train doors. The way they slide open, letting people on and off, often with a hiss and several impatient (guilty) people waiting on the other side. But the doors on this train were a little different. Not in appearance or function, but in their power.
They were like the wardrobe doors into Narnia, and the moment I stepped through them onto the platform, I was in a whole other world.
Bath was like a warm hug from an old friend. I felt safe in its embrace for those few special days. And I left with a mournful sigh, hoping to be back again soon.
But I'm getting ahead of myself, telling you about the end before I tell you about the beginning.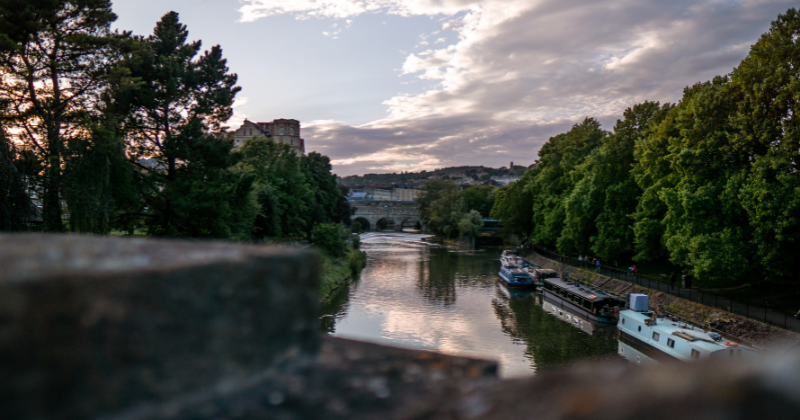 The day was t-shirt warm, I even built up a little sweat hauling my suitcase over the cobbled stone pathways (will I ever learn?) on my way to find lunch. Remember that line from Narnia where Lucy whispers "It's an awfully big wardrobe" as she gazes over the expansive valleys before her. Bath is both like that and also not at all. It's incredibly small but has so much going on inside, it feels like an awfully big wardrobe.
A luxurious and exciting one. Elegant and decadent, like going for tea and scones at your rich grandmother's house after school. A treat you're going to savour for as long as you can, delaying the inevitable moment you must return to your reality.
Right by the station was one of my favourite Thai restaurants, Thaikhun, in this great little modern part of Bath. If you're craving a spot of shopping or a range of delicious cuisines, keep the station's surrounds in mind.
As mentioned, it was a warm day, I could have opted to get a taxi to my accommodation, but it was only a 15-minute walk away and I wanted to get to know Bath a little better. Heading through the centre of town, I made my way past the Roman Baths, the abbey, the Pump Room – all the headliners of Bath. Things began to quiet down as I approached the Circle and Royal Crescent. This peaceful part of town is a huge draw for most visitors. Bridgerton fans will recognise the sweeping row of terraced houses, but even if you're unfamiliar with the view, you're sure to love it as I did.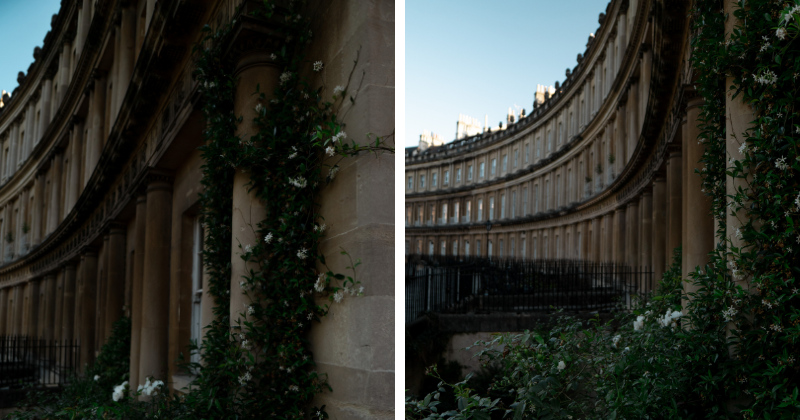 I checked in at the most adorable and beautiful guest house, Brocks. It was exactly the kind of white-pillowed, sheer billowing curtains kind of accommodation one needs when staying in Bath. That evening, when the streets had settled, it was time to step back out into the thick of it. Slow meandering took me through some of the sweetest streets of Bath. Then I ended up at this lovely Italian restaurant called Oven, where the waiters were the perfect combination of friendly and flirty, and the pizza had my mouth watering the moment it was set down.
The next morning, I found myself queuing for the early entrance slot to The Roman Baths. I know what you're thinking: are they worth all the hype? Honestly, I wasn't so sure myself but now I am. I had a lovely time wandering around the ancient baths that have made this city so famous. If you can, going first thing in the morning does make the experience a bit nicer, considering how busy I saw it getting later in the day. My favourite part was that we actually got to be down beside the water itself, which excited the photographer in me. I also (weirdly) enjoyed sampling the ancient water, which is said to have healing properties. Don't sample it from anywhere and definitely not the blue water straight out of the bath. Please don't do that. There's a spot near the end where you'll find a water fountain and cups. Be warned: it's got a bit of a kick.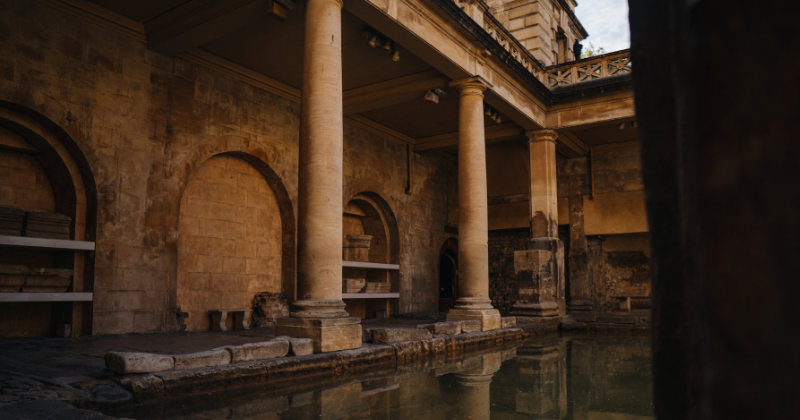 If you can bypass the giftshop without buying something (unlike me), you'll be straight back out into the vibrant morning buzz. After such a hard morning, I decided it was time for a treat. Now, there's a rivalry you should know about if you're visiting Bath. No, it's not gangs in alleys at midnight with shivs. Thankfully. This one only risks the danger of cavities.
People have debated: which is better – the Sally Lunn Bun or the Bath Bun? I can definitely see the appeal of both. According to their website, the Sally Lunn Bun is the original. But I started with sampling a Bath Bun at The Bath Bun Tea Shoppe.
This inviting little café opens out onto the delightful view of Abbey Green, an enormous tree dominating the centre of the courtyard. The owner of the café spotted me perusing the menu with a touch of confusion, mostly because I still wasn't completely sure what a Bath Bun was at this point. Once he explained to me that it was a sweet brioche bun covered with sugar cubes and dried currants, I was seated outside within moments.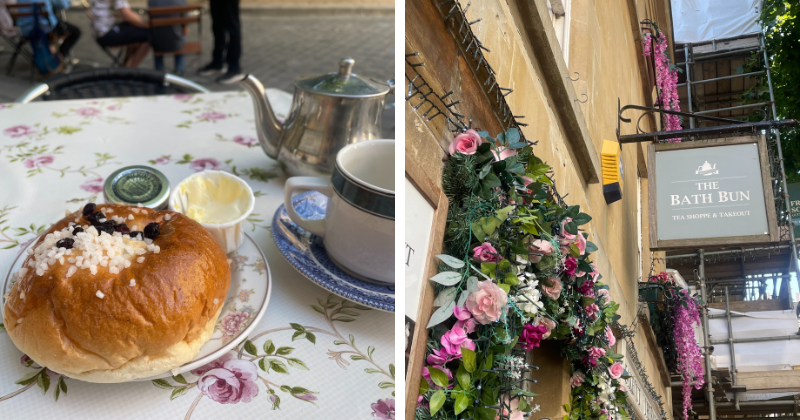 I can confirm it is incredibly sweet. Delicious, too. But it's the reason I opted to save the Sally Lunn Bun for another day. My sweet tooth isn't that sturdy. Paired with a delicate cup of tea, I took in the view with a smug contentedness in knowing that it was my job to sit there and eat sweet bread on a Thursday morning. #JobPerk
I took myself around town after that, popping into shops and taking photos. The city was fully awake by this hour and the thrum of life pulsating through the streets was like adrenalin. It kept me going. I didn't want to leave it. I didn't want to hide myself away in some restaurant, not while all this was going on. So I grabbed a takeaway hotdog from The Bath Sausage Company and perched on a wooden bench with the Roman Baths in front and the abbey to my left.
Tourists flittered about before me, taking pictures and rushing to catch up with one another in the crowds. Off to my right, a busker played classic rock songs. To my left, an elderly woman sat talking to two strangers about how one of her favourite pastimes as a resident of Bath was to come and sit in amongst the throng of travellers and locals, watching the life of the city flourish around her.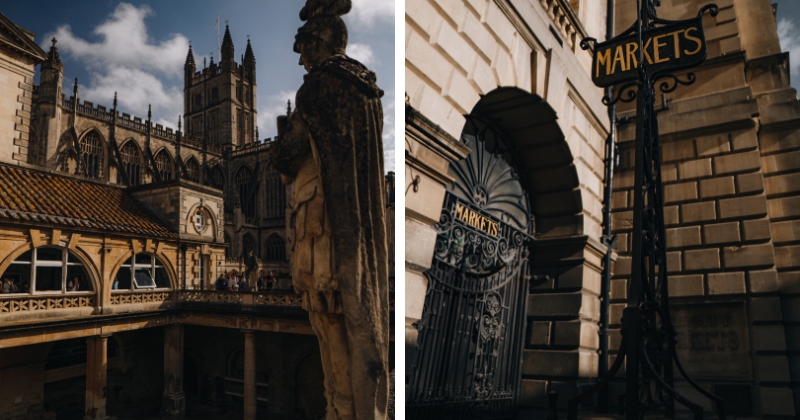 That afternoon, I couldn't pass up a visit to The Jane Austen Centre. Upon stepping into the house, I was greeted by a stoic-faced woman dressed in a regency dress and fluffy bonnet. Her name tag read Mrs. Bennett. Yep. Everything seemed on track so far.
Standing at the till of the gift shop were two young women, similarly dressed, and a dashing waist-coated gentleman with a sweeping hairstyle and a swoon-worthy smile. His name tag read Mr. Wickham. Immediately I was distrustful. And when he complemented the elegant bell sleeves of my shirt, I knew I was in the presence of a real charmer.
I know your tricks, Mr. Wickham. Nice try.
Alas, his charm was hard to resist as he took me and the rest of the tour guide group into a room and proceeded to walk us through the life of the acclaimed author Jane Austen. After a walk through the museum and a chance to play dress-ups (I opted to dress as a gentleman instead of a lady. Just something about a top hat gets me every time.), I found myself back in the gift shop attempting to resist the allure of everything Jane Austen. Luckily, I left with my purse strings untied, otherwise I might have had to ask Lizzie to lend me some money, even though I owe her a fortune.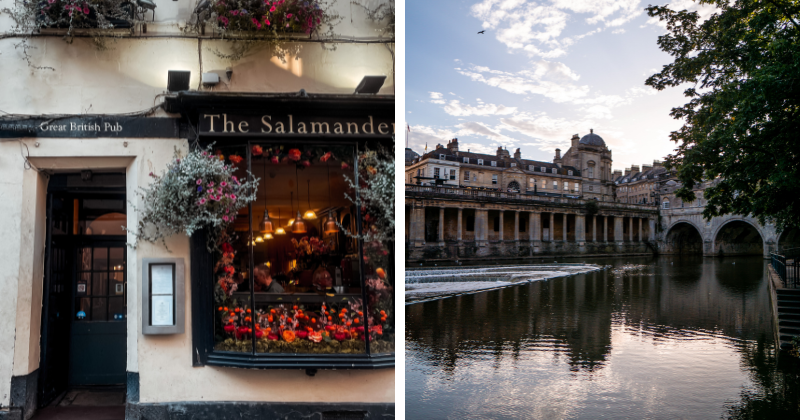 There was just enough time for one final visit of the day, so I took myself a little further down my street and ran right into the embrace of the Royal Crescent. The row of terraced houses swept out before me like a stone giant among a blush of green trees. Those elegant doors hiding a world of their own inside. It makes you somewhat jealous to think that people live in such places, and you will likely never know the enviable thrill of living behind walls of such fame.
Alas, you can go inside. No. 1 Royal Crescent is a heritage museum and allows you to wander the multi-story residence to see what life might have been like during the late 1700s. Each room of the house is decorated and furnished as it might have once been, and it was really fun to see the contrast between upstairs and downstairs.
That night, my friend Steph came to join me in this perfect little world behind the wardrobe. She lives in Oxford, and I live in Edinburgh, both famously stunning cities, and yet we were both taken by the beauty of Bath... which ought to tell you something, no?
Earlier in the day, I had scoped out a restaurant for dinner. And so, we ended up sitting canal-side on a balcony overlooking the sweeping waters of the River Avon and the historic Pulteney Bridge, sampling some very delicious Thai cuisine. It was oddly quiet too; we didn't even need to make a booking. Surprised and delighted, we couldn't imagine a better spot for dinner, so get yourself down to Thai Weir.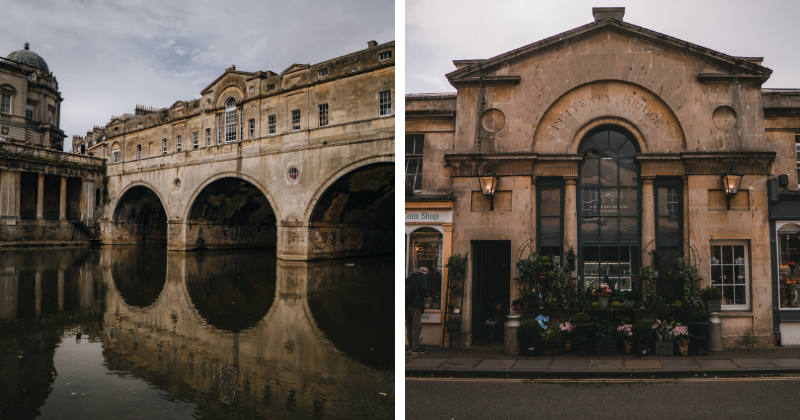 The following day was a bit of a mix of office work and exploring. Steph and I checked out of our luxurious room (devastating) and headed to the local library. I cannot remember the last time I was in a library. Suddenly, I felt like a kid again. But it was a great base for us throughout the day. We stepped out around lunchtime and after a delicious pizza at The Real Italian Pizza Company, we wandered up to the Abbey and explored the stunning architecture inside.
After that, Steph went back to the library, but I had one more thing to check off my list: a Sally Lunn Bun. There was a queue when I arrived, always a great sign, but I soon realised that the queue was for eating in and I wanted a takeaway. So, hot tip, if you're just there to see the museum and/or get a takeaway bun, you can bypass the queue and head down the hall, then down the stairs, where you'll find a quiet and dark little room with a stack of buns beautifully packaged, ready to be taken home by you.
Each bun was individually wrapped in these gorgeous little boxes, so lovely that Steph held onto it to use as storage in her room in Oxford. This bun was wildly different from the Bath Bun. It was nearly the size of my head and not covered in sugar, but it made for a delicious replacement to toast the next morning.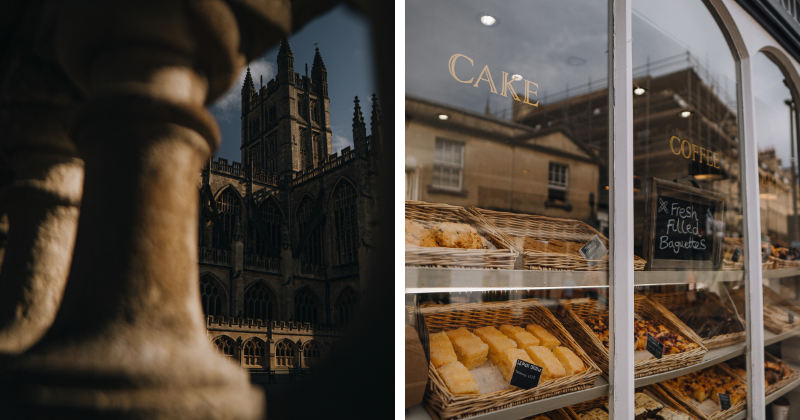 And that was it, folks. That evening, we jumped on a train headed for Oxford, leaving behind Bath and a little piece of my soul. That's something I love about travel – when you connect so deeply with a place, you will always leave a little bit of you behind. You have to, right? Because that place gives a little piece of itself to you in return. You take it away, tuck it inside your mind, think of it often and fondly. Gaze at pictures, reminisce over those quiet evenings at a local restaurant, that time you were walking along a bridge and got to talking with a stranger about nothing and everything.
Part of me doesn't ever want to go back because I don't want to take away from the singularity of these moments. But another part of me can't fathom not ever seeing Bath again.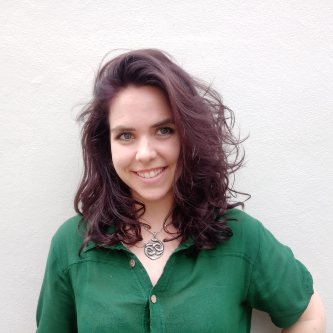 Bronwyn lives and breathes words. Before coming to work at Rabbie's, she spent 7 years in publishing and is a published author of YA fantasy books. Born and raised in Sydney, she was drawn to Scotland and affectionately calls it her 'soul home'. An avid traveller herself, Bronwyn's favourite places (so far) are Mongolia, Iceland, Morocco, and Scotland (of course). When she's not writing, she can be found exploring the Scottish Highlands with her camera, on the lookout for coos and men in kilts.