Travel to Ireland - What You Need to Know Before You Go

When you decide you want to travel to Ireland, you'll realise it's a very welcoming place. The locals are always happy to help you find a nice meal, suggest local spots to uncover, or even share a pint or two. Nothing is too much trouble, which is why so many international travellers love to fly into the country.

What's more, Ireland is one of the easiest places to explore. The roads are well-maintained, the mountains are fine to climb, and the weather is never too extreme.
But, no matter how friendly the locals are or how simple it is to explore, you always need to prepare before you go.

So, we've gathered all the facts you need to get ready for travelling to Ireland. This way you can spend more time sightseeing with the locals and less time stressing about documents.

Table of Contents:
When to Travel to Ireland
What Airport to Fly to in Ireland?
Do I Need a Visa for Ireland?
How to Get Around Ireland
What Currency is Used in Ireland?
Is Ireland Expensive to Travel to?
Safety, Health, and Insurance
What Language is Spoken in Ireland?
What Is the Culture Like When Travelling to Ireland?
When to Travel to Ireland
The best time to travel to Ireland can be between March and May, and September to November. These months fall just outside of peak season, meaning it may not be as crowded in early Spring, but not as cold as the Winter months. Luckily, Ireland has a mild climate, with its odd shower of rain here and there, but overall makes visiting at any time of year pleasurable. What's more, if travelling in March, you can experience truly spectacular St. Patrick's Day celebrations, which are not to be missed!

Between April and October, you have a busy season. The weather is warmer and dryer, reaching temperatures of 20 Celsius and higher. The days are longer, so there's more time to explore. But at the same time, the attractions are more crowded, and the accommodation costs a little more.

From October to April, you have the low season. The weather is wetter and colder, sometimes going as low as three degrees Celsius. The days are a little shorter, and attractions close earlier, which means you'll spend more time listening to pub tales and less time out exploring. On the bright side, travelling in Winter also means you get cheaper accommodation and can avoid waiting in long lines.
What Airport to Fly to in Ireland?
When flying into Ireland, you have a choice of 5 international airports to choose from.

Flights to Ireland can be cheaper between October and April, and it's wise to buy as early as you can, which is another reason to ensure you are prepared before you travel to Ireland.
Do I Need a Visa for Ireland?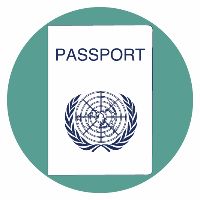 You don't need a visa when travelling to Ireland if you are:
A British citizen, a citizen of the European Union (EU), the European Economic Area (EEA), or Switzerland.

This means most people from Europe, USA, Australia, New Zealand, and Canada can travel to Ireland without a visa.
Other countries may also be included on the list of countries exempt from an Irish visa, but it's always worth double-checking before arriving at the airport to avoid any issues.

If your country is listed as requiring a visa for Ireland, the best thing to do is get your application in early. Not only does this avoid frantic panic at the airport, but it means you have the time to thoroughly check through the application to ensure all the details are correct before submitting.
How Long Is the Application Process for an Irish Visa?

The time it takes for an application process of an Irish visa depends greatly on the category of visa (eg. visiting, studying, or business etc). The time of year also can impact the time a decision is made. For example, more people wanting to visit in summer can slow the process, but out-of-peak times may be quicker.

For this reason, the Department of Foreign Affairs in Ireland recommends making visa applications between 8 - 12 weeks prior to their departure dates, to try and ensure the application has been reviewed.
How Much Is a Visa to Travel to Ireland?

Short-stay visas to travel to Ireland (up to 90 days) can cost €60+ depending on the type of visit.

You can apply for a visa with Irish immigration.
How to Get Around Ireland
We believe in travelling sustainably, so we recommend you use local transport or take a small group tour instead of a rental car.

Public transport between major cities such as Belfast and Dublin is easy to work out thanks to the handy guide Transport for Ireland provides. But although public transport is cheap, it'll make it harder to reach the more tucked-away treasures that our driver-guides and mini-coaches can take you to. Discover our Irish locations you can join on a small group tour with Rabbie's.
What Currency Is Used in Ireland?
Ireland uses the Euro, which is the currency for most of Europe. If you look at their coins closely, you'll see an Irish harp. But don't worry, because even though it looks different, you can still use it in other parts of Europe.

Keep in mind that if you travel across the border into Northern Ireland, you'll have to use pound sterling there. You can see the latest currency rates when using Xe Currency Converter.
Is Ireland Expensive to Travel to?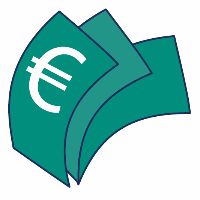 Ireland can be as cheap or as expensive as you want it to be for your own enjoyment. But however you spend your money on holiday, it's good to get an idea of the basic costs involved.

When you travel to Ireland, a pint of delicious Guinness is often over €5, you can spend around €15 on a meal, and a double room can be more than €65. So, expect to pay at least €70 every day. You can save money by eating picnics in parks and staying in dormitory accommodation.

Tipping is not mandatory when travelling in Ireland, but you should tip if you feel you've had good service. And if you do tip, make it around 10% of what you spent. But feel free to go higher if the service deserves it, we're sure the staff won't mind.
Safety, Health, and Insurance
Ireland is easily one of the safest countries for travellers in Europe. Yet that doesn't mean you can switch your brain off. Be street smart, and don't leave your items unattended or wander down dark alleyways in remote areas of cities.

You won't need any vaccinations to travel to Ireland, and medical care and pharmacies are easy to find within most towns and cities.

We always think you should take out travel insurance before any trip. And if you're a European Citizen, you may have a European Health Card which grants you the same rights to healthcare as Ireland's residents.
What Language Is Spoken in Ireland?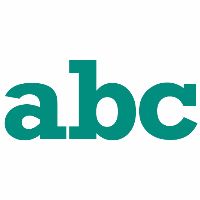 The main language spoken in Ireland is English.

And although the Irish accent is easy to fall in love with, it can still be a little hard to understand. So, don't be shy when you travel to Ireland, simply ask someone to repeat themselves if you don't catch the meaning the first time. You can also prepare yourself by learning some of their funny phrases at IrishCentral.

A lot of people also speak Gaelic. Although it's unlikely you'll understand it, you should listen to it because it sounds beautiful and has had a fascinating modern revival.
What Is the Culture Like When Travelling to Ireland?
The Irish culture is polite, friendly, fun, and the locals can be irresistibly charming. And you see this everywhere you go when travelling in Ireland, from their lively traditional music to their great sense of humour.

It's Northern Europe, so the working hours are from 9am to 5pm, and the bars and restaurants often close a little earlier than in Southern Europe. So, it's wise to book ahead and find out the opening hours rather than just turning up.

Also if you're planning to go on a shopping spree, don't forget that a lot of shops are closed on Sundays to respect the Christian Sabbath.

And One Last Thing When Travelling to Ireland…
Pack items, ideas, and inspiration from your own country.
One of the best things about travel is how it can connect cultures. So, bring games, family photos, and delicious recipes. People love learning from travellers just as much as you love learning from the locals.
Travel Ireland with Rabbie's

Travelling to Ireland is a wonderful experience for all to enjoy. Whether you're a solo traveller looking to experience new cultures or you're planning a romantic getaway for a loved one, Rabbie's tours can provide the perfect itinerary. Perhaps you're incorporating Ireland into a long European adventure, in which case you can tie in Scotland, England, and Wales too. Discover the beauty this part of the world holds when you travel via a small group tour. Be sure to stay up to date with all our new locations when you sign up to the newsletter.