7 Reasons Why Travellers Love Britain in Winter


Some of you think a holiday is simply a chance to wear a bikini, float in a pool, and get a little sun burnt. And many of you think it's an opportunity to run down a mountain, raft through canyons, and cycle until you're dripping with sweat.
But a few of you are a little different.
You're more into scenery, peace, and culture. You like to have time to explore, space to reflect, and chances to admire the things that make our world a wonderful place.
And it's this type of traveller who should visit Britain and Ireland during winter.
Here's why.
1. It's easier on the wallet
It's dull when destinations are too expensive.
It means you're priced out of opportunities you may never have a chance to experience again. But if you travel during the quiet months, everything is more affordable.
For example, the same room in Edinburgh can cost £315 per night in August, but only £180 in December. And even our tours can be cheaper between October and April.
So, travelling in winter means you spend less money and get more out of it. And you won't feel as guilty about buying those lavish meals, castle experiences, or irresistible tartan socks that caught your eyes.
2. Beautiful empty views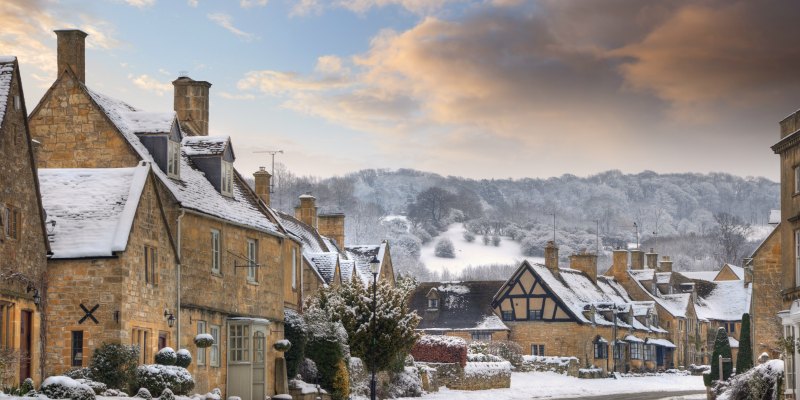 If you want those perfect photos that capture the location, rather than the crowds, then you should visit the British Isles in winter.
But it's not only the emptier views that'll make your photos magnificent. Edinburgh's cobbled lanes glisten with a touch of frost. In winter, the queues to kiss the stone at Blarney Castle are tiny. And the Cotswold's sleepy villages look peaceful in the crisp air.
3. Less queuing means more exploring
Not all of us are blessed with perfect patience. We get fidgety, bored, and frustrated when we're waiting for things we're paying for. And this is especially true when you're using your precious holiday days.
But in the quiet months, this is less of a problem. There are less people trying to go to the attractions and restaurants. So that one hour you put aside for that 13th-century castle is spent entirely in that 13th-century castle. Not standing in a queue looking at your watch.
4. Knitwear and raincoats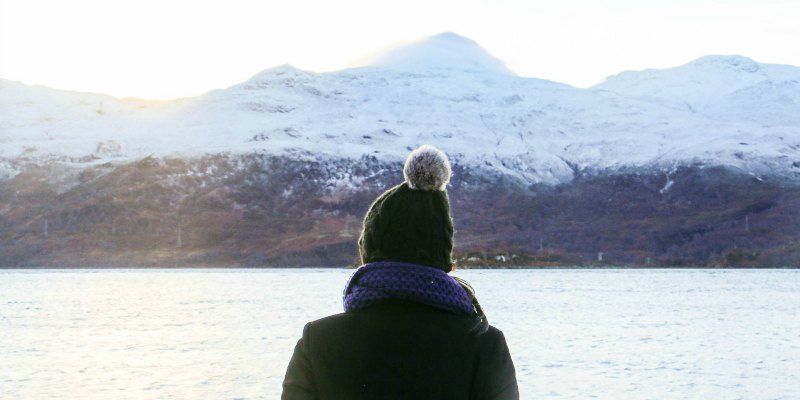 We're not into fashion. But we do like being prepared.
So, in winter, we find it satisfying when you have clothing that protects you from everything that the seasons throw at you. And it only takes a woolly jumper and a waterproof to explore epic beaches, castle walls, and just about all the places we love in any weather.
And what's more is if you're into fashion, you'll love the heartwarming pictures of you and your friends exploring the wild places in a sleek scarf and bobbled hat.
5. Snug bars

There's something about sitting by a fire.
The flickering flames are mesmerizing, and the heat feels so, so warm. It's even more lovely when you're eating a homely stew or drinking a glass of whisky beside it.
And in the colder months, the local bars in the quaint villages have roaring fires, heartwarming meals, and local liquors.
It's a setting that makes the perfect ending to a day spent exploring the wild landscapes of Britain.
6. Winter traditions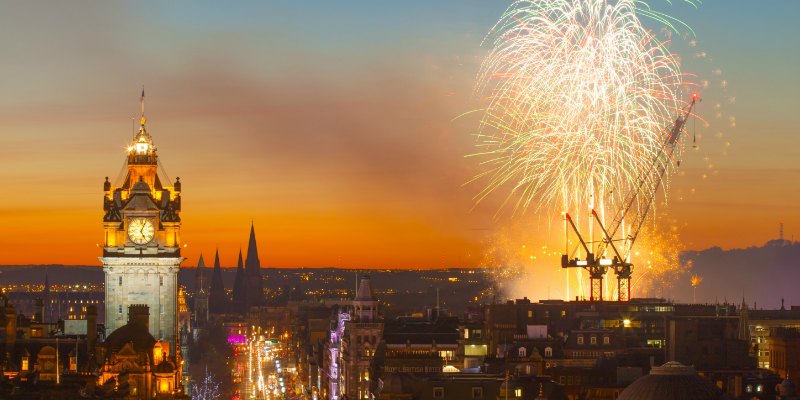 We're not going to lie.
Britain receives less light in winter. But over the course of thousands of years, customs and traditions have evolved to brighten up the season in fantastic ways.
You have the huge New Year celebrations of Hogmanay in Edinburgh, the colourful stalls of Bath's Christmas market, the Cathedral evensongs, and the massive parties on Guy Fawkes Night, St Andrew's Day, Burns Supper, and Hallow's Eve.
It's hard to plan your holidays around these events, but we're sure you'll be pleasantly surprised when you find yourself dancing the night away in one of the winter festivities.
7. The weather
You may think it's a little mad, but we quite like the weather in winter.
The snow looks fantastic on the Scottish mountains, while snowball fights are as heartwarming as they are enjoyable. The cloudy days mean you don't have to wear sun protection or squint your eyes all the time. And the rain creates lovely crisp, fresh, cool air.
But that's just us. And our love of travel is a little mad. We're travellers who'd always prefer to be out exploring; no matter what.