How to Celebrate Burns Night Like a True Scot


You may not be from Auchenshuggle.
And you probably don't eat a Scotch egg for breakfast, play the bagpipes every day, and have Irn Bru pumping through your veins.
But it doesn't matter.
Because no matter where you're from, you can enjoy Burns Night like a true Scotsman.
In fact, the Scottish would be honoured if you celebrated Burns Night like a true Scotsman.
So, read this guide and learn how to have an amazing Burns Night.


Why the Scottish Celebrate it
Simply because they love Robert Burns. In a time without television, his poetry and stories entertained thousands of people. His works showed sincerity and spoke to the common person in a way that other expensively educated poets didn't.
And at Rabbie's, we especially love this celebration. In 1993, we named ourselves 'Rabbie's' because we believed the poet was good at a lot of the things we do: storytelling, travelling, being overly romantic about places, and enjoying ourselves.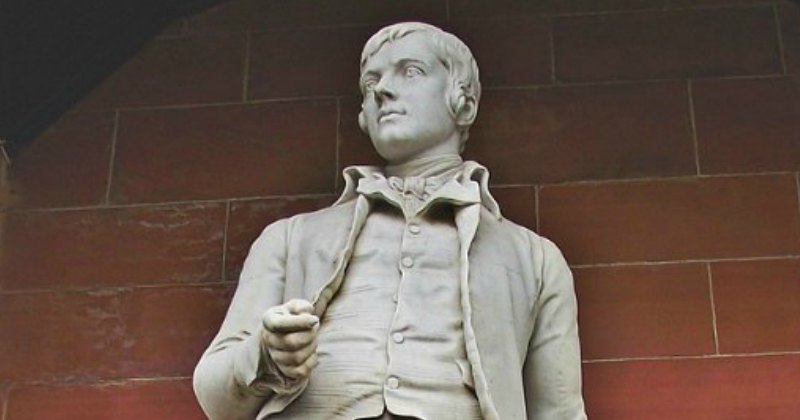 Essential Burns Facts


It's embarrassing when you go to a birthday party and don't know whose birthday it is.
And it's the same with Burns Night. You'll avoid humiliation by having a few things to say when a tartan-clad MacStuart asks you 'what ye know about Burns?'.
So, here are some quick facts about Robert Burns.
- He was born on 25th January 1759, in Ayrshire. So, Burns Night is his birthday.
- He died at the age of 37, after dental surgery.
- He wrote Auld Lang Syne, which is sang at New Year all over the world.
- He had at least 13 children with four mothers.
- 10,000 people attended his funeral.
- His poems addressed love, inequality, and patriotism.


Know a Line from a Burns Poem
A Red, Red Rose (excerpt)
O my Luve's like a red, red rose,
That's newly sprung in June:
O my Luve's like the melodie,
That's sweetly play'd in tune.
Meaning: The person he loves is as lovely as the loveliest thing that's ever been loved.
We think this poem is even more beautiful when recited by someone. Do you recognise this voice?


To A Mouse (excerpt)
But, Mousie, thou art no thy lane,
In proving foresight may be vain;
The best-laid schemes o' mice an 'men
Gang aft agley,
An'lea'e us nought but grief an' pain,
For promis'd joy!
Meaning: No matter how well you prepare for something, there's a chance it'll go wrong.
To a Louse (excerpt)
O wad some Power the giftie gie us
To see oursels as ithers see us!
It wad frae mony a blunder free us,
An' foolish notion:
What airs in dress an' gait wad lea'e us,
An' ev'n devotion!
Meaning: If we could see ourselves as others do, we could become much better people.
To a Haggis (excerpt)
Fair fa' your honest, sonsie face,
Great chieftain o' the pudding-race!
Aboon them a' yet tak your place,
Painch, tripe, or thairm:
Weel are ye wordy o'a grace
As lang's my arm.
Meaning: Haggis is delicious.
Understanding the Ceremony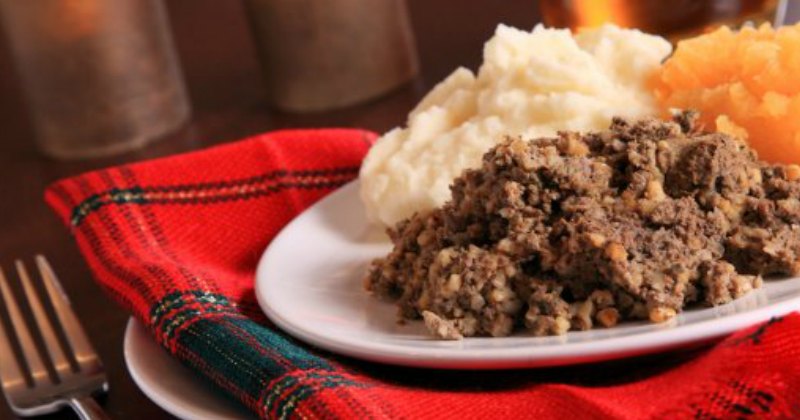 A lot of families just have a small dinner with family, friends, and poetry readings. But if you manage to infiltrate a true Scottish Burns Night, you'll find out that it's quite a formal ceremony.
Here's how to do it:
Dress
They can be informal or informal. And if it's formal, it means the men will be in kilts and the woman will be in dresses. But don't worry if you don't have a kilt, because the Scottish are never too strict about clothing!
How it Starts
You'll hear the bagpipes playing as you arrive (probably playing from Spotify or YouTube, if you're hosting it yourself!). Then the host will welcome the guests. And once everyone has sat down, someone or everyone will say the Selkirk Grace, which is a Scottish thanksgiving that was once said before meals.
Here it is:
Some hae meat an
canna eat,
And some wad eat that want it;
But we hae meat, and we can eat,
And sae let the Lord be thankit
The Meal
After the grace is said, the haggis will be brought while a bagpipe tune is playing, and the Burns' poem, Address to a Haggis, will be said.
The traditional meal is haggis, potatoes, and turnips in a whisky cream sauce. Or as the Scottish call it, 'haggis, neeps, and tatties'. You can find an excellent recipe here.
If you're vegetarian or vegan, you don't need to worry, because vegetarian haggis is scrumptious. We love this recipe.

The Rest of the Evening

As with many Scottish events, the rest of the evening may become a little boisterous. Toasts will be made every few minutes, whisky will be drank by the gallon, poems will be sung loudly, stories will be told, and if you're lucky, you may even get to enjoy a ceilidh.
Places to go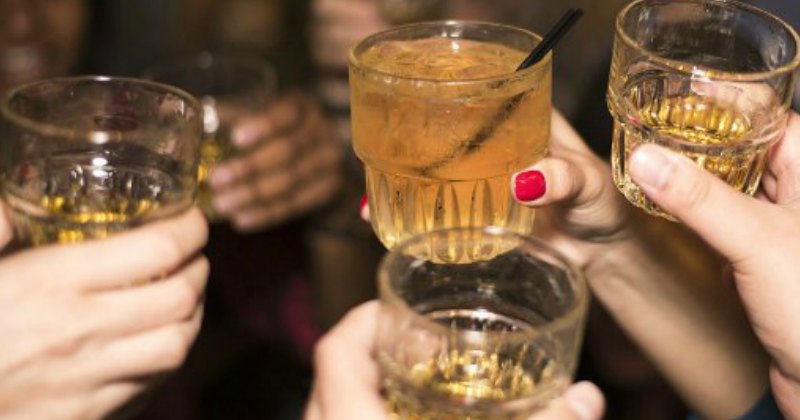 If you're in Edinburgh on Burns Night, here are a few good places to find a good ceilidh, or Burns Night Supper.