Scottish Lochs: Everything You Need to Know

Scottish lochs are a key feature of the country's breathtaking landscape. From the world-renowned mythical Loch Ness to the popular and picturesque Loch Lomond, these natural wonders are stunning to behold. But what actually are Scottish lochs? And can anyone explore them? If you have questions like this then we're here to help. With local expertise and years of experience under our belts, we know what we are talking about when it comes to Scottish lochs.

Table of Contents:
What Are Lochs?
Lochs are bodies of water. They can most famously be found in Scotland but they also exist in Ireland. This is because the word 'loch' is derived from the Scottish and Irish Gaelic languages. Scottish lochs can come in a range of shapes and sizes and the word can refer to all sorts of bodies of water including:
Natural lakes
Sea inlets
Artificial lakes
Typically located in a glen or valley, Scotland is covered in lochs which are begging to be explored.
How Do You Pronounce Loch?
The word 'loch' is pronounced in a special way in Scotland.
The word starts with a soft 'l'.
The 'o' is pronounced like the 'o' in 'hot'.
The 'ch' is pronounced with a low 'h' sound as in 'howl'.
Put it all together and you get loch.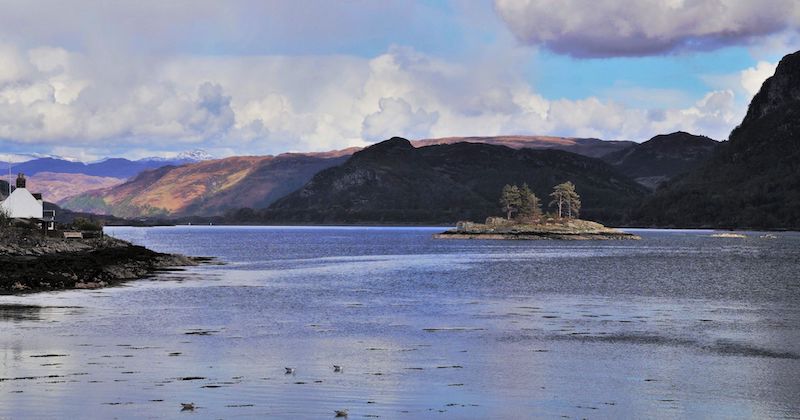 Scottish Loch Fact File
Discover some quick facts about Scottish lochs. From the deepest to the most famous, dive into the world of Scotland's most significant lochs.
What is the deepest loch in Scotland?
The deepest Scottish loch is Loch Morar which is 310m or 1,077ft deep. This is deeper than the Eiffel Tower by 10m!
What is the biggest loch in Scotland?
The biggest Scottish loch by surface area is Loch Lomond which covers an area of 71km². However, the biggest Scottish loch by volume of water is Loch Ness. It contains 7,452million m² of water which is more than all the lakes in England and Wales put together.
What is the longest loch in Scotland?
The longest Scottish loch is Loch Fyne in Argyll which is a sea loch and stretches for 44 miles or 71 km. The longest inland Scottish loch is Loch Awe which is also in Argyll, and is approximately 25 miles or 40 km long.
What is the oldest loch in Scotland?
The oldest Scottish loch is thought to be Loch Morar which was formed by glacial erosion about 10,000 years ago.
What is the warmest loch in Scotland?
One of the warmest Scottish lochs is Loch Lubnaig which can be found in the Scottish Highlands. If you fancy trying some wild swimming whilst in Scotland, Loch Lubnaig is a good place to start.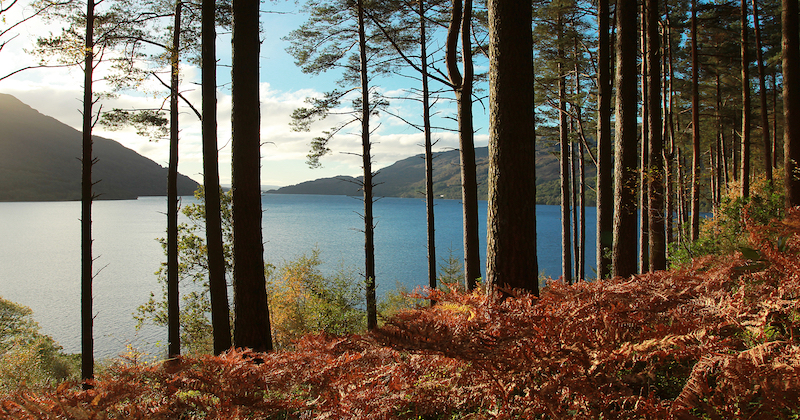 List of Scottish Lochs
The definite number of how many lochs there are in Scotland is unknown. The closest estimate suggests there are around 31,460 Scottish lochs. With so many, it's understandable that they haven't all been counted. We can't name them all here but below is a list of 8 of the most famous Scottish lochs:
Loch Ness - famous for being the home of the mysterious Loch Ness Monster.
Loch Lomond - famous for its size, beauty and the songs sung about it.
Loch Morar - like Loch Ness, Loch Morar is also thought to have a mythical creature lurking in its depths called Morag.
Loch Shiel - used as a Harry Potter filming location, you might recognise Loch Shiel as the Hogwarts' Black Lake.
Loch Lochy - creatively named, this Scottish loch is known as particularly good for fishing brown trout.
Loch Tummel - the gorgeous vista looking down this loch is known as Queens View.
Loch Fyne - home to all sorts of aquatic life including basking sharks, dolphins, seals, and otters.
Loch Awe - has close connections with the MacArthur, Campbell, Stewart, and MacGregor clans and it's where you can admire the dramatic ruins of Kilchurn Castle.
Additional Scottish Lochs to Know
Loch Rusky
Loch Long
Loch Shin
Loch Maree
Loch Tay
Loch Ericht
Loch Linnhe
Loch Coruisk
Loch Earn
Loch Katrine
Loch Rannoch
Loch Arkaig
How to Explore Scotland's Lochs?
Whilst some of Scotland's lochs are on private property, there are still many you can explore. There are plenty of lovely walks around the lochs with varying difficulties depending on your hiking ability. It's also possible to swim in some Scottish lochs. So you could take on the chilly plunge if you're feeling brave enough. Another way to explore Scottish lochs is in a canoe, kayak or on a paddleboard. You can also decide to go on a short cruise on some of the biggest lochs and admire them from a different perspective. One of the best ways to explore Scotland's lochs is to hop aboard our small-group tours. On our West Highlands, Lochs and Castles tour, you can see Loch Awe, Loch Fyne, Loch Long and Loch Lomond. Or why not visit Loch Duich, Loch Ness and Loch Laggan on our Iona, Mull and Isle of Skye tour?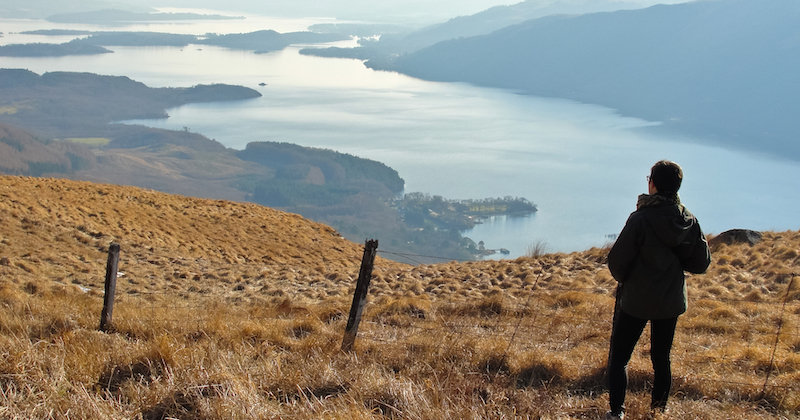 Unlock Scotland with a Rabbie's Tour
Scottish lochs are just the beginning of the amazing scenery you can witness on a Rabbie's tour. Whether you are coming from elsewhere in the UK or via direct flights to Scotland from the USA, the country has so much to offer. From picturesque islands to rugged cliffs and tall mountains, Scotland is overflowing with beautiful natural sites. Not to mention all the man-made landmarks and castles waiting for you to explore. If stunning Scotland is calling your name, then hop aboard one of our luxury mini coaches to explore it now. Our friendly team of driver-guides will make your journey even more enjoyable by sharing fascinating facts and scintillating stories. What's more, our smaller coaches are able to travel down narrow roads so you can get off the beaten path and venture deeper into the magic of Scotland. Scotland not the country for you? We also offer trips around England, Ireland and Europe. Sign up to our newsletter to discover more now.