Osborne House: Why Queen Victoria Favoured the Estate

As a former royal residence, Osborne House has been adorned by many who've had the pleasure to grace its halls. But none have quite favoured the building like Queen Victoria. "I long for our cheerful and un-palace-like rooms at Osborne." Queen Victoria wrote mournfully to her daughter while cooped up in the gloomy confines of Windsor Castle. You may not turn your nose up at the prospect of staying somewhere like the grand Berkshire royal residence, but Queen Victoria didn't care for it. She much preferred the open, airy and informal atmosphere of Osborne House on the enchanting Isle of Wight. But why was this stately dwelling so well-loved compared to Victoria's many other grand estates?
Why Osborne House Meant So Much to Queen Victoria
Queen Victoria and Prince Albert purchased Osborne Estate in 1845. They demolished the existing Osborne House to make way for a larger and more extravagant holiday home. You might think Queen Victoria's description of the house as 'un-palace-like' is amusing; but to her, the family's rooms were personal. Here, the children could visit her quarters without feeling like they were trespassing. For Victoria, there was a calm and casual feeling about Osborne House. She could relax, unhampered by the pressures of her duties in London, and spend quality time with her family.
Osborne House as the Ultimate Holiday Home
Thomas Cubitt designed Osborne House according to Prince Albert's vision. This seaside retreat, off the coast of England, was built in the Italianate style, as influenced by Albert's trip to The Bay of Naples in 1839. He wanted the palace to reflect the warm climate of Europe and fit in with his concept of island life. The sweeping terraces, traditional Italian gardens, and picturesque ocean views make it the ultimate holiday escape.
Osborne House is not only inspired by Italian design. Queen Victoria's title, Empress of India, influenced the unique style of the Durbar Wing. This stately part of the building was used to entertain guests and house the family of the Queen's youngest daughter, Princess Beatrice. Its opulence is breath-taking, especially the intricate plasterwork and ornamental fireplace.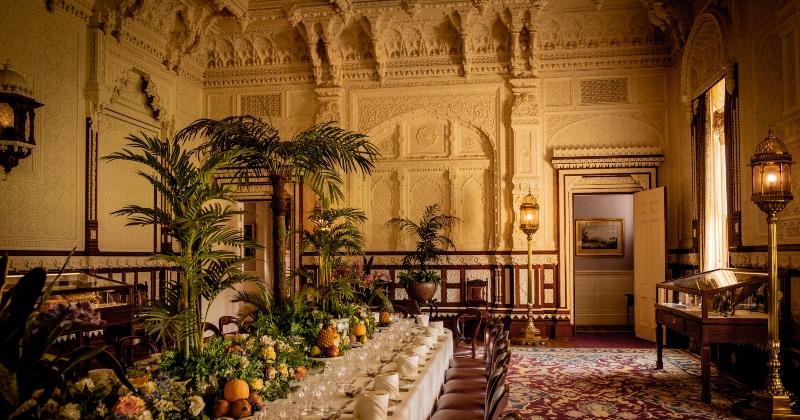 Seances and Solitude at Osborne House
Prince Albert's death affected the Queen deeply. It's said she held seances at Osborne House to try and contact her husband from beyond the grave. She'd even obsessively instruct the house staff to lay out clothes in his quarters and provide hot water for bathing as if he were still there.
Queen Victoria spent more and more time at Osborne House to feel close to her deceased husband. Who knows, perhaps she thought she strolled the corridors with the ghost of her beloved? Maybe if you walk through the same quiet passageways you'll feel his presence still trying to reach out to her?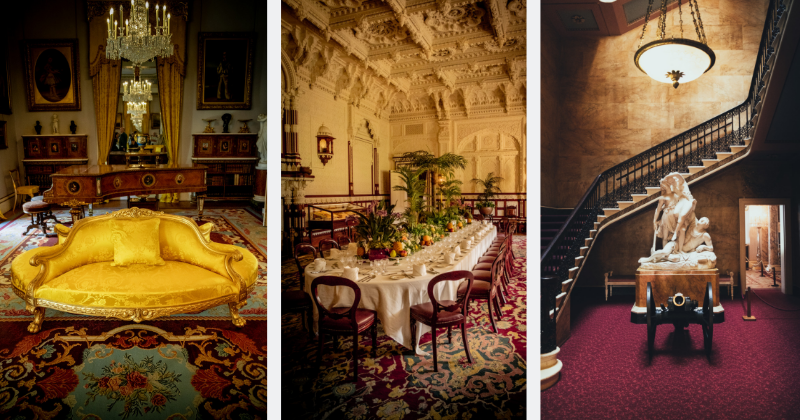 Osborne House - The Children's Retreat
Osborne Estate also includes expansive grounds and a little cottage hidden away amongst the sprawling gardens. Swiss Cottage was built for the education and entertainment of Victoria and Albert's nine children. Here the children learned to bake and cook using ingredients grown in the surrounding kitchen garden. The use of the cottage suggests that a well-rounded education was an important aspect of the royal children's lives. Victoria and Albert seemed concerned that their offspring would be too spoilt, and so encouraged them to learn the practical everyday skills of the people they ruled. Though we have no doubt they still indulged in treats and lavish gifts!
Exploring the Grounds of Osborne House
There are many trails and walks on the grounds which will lead you to secret spots explored by the royal children. In the colourful gardens, you may find hidden alcoves used by the Queen herself for a moment of reflection in the calm surrounds of island life.
The track down to Osborne Beach brings you to Queen Victoria's Bathing Machine; and no, this isn't a wonderful machine that automatically dresses you in your swimwear. It's where she discreetly changed into her bathing costume before taking a dip in the water. Nowadays, It's the perfect spot to enjoy an ice-cream during the British summertime.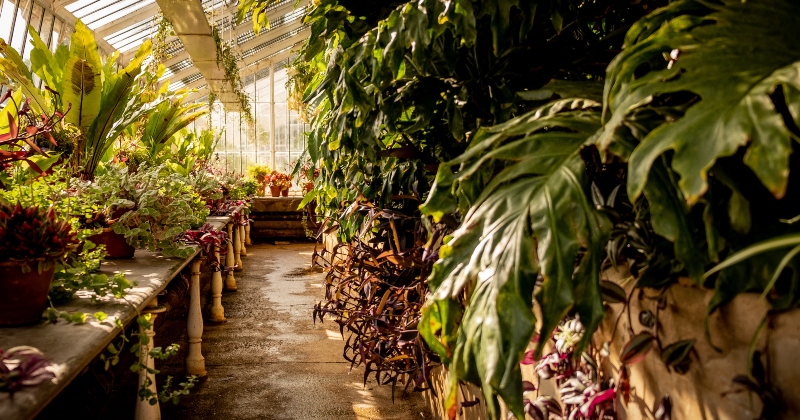 Getting to Know the Royals
Visiting Osborne House is a fascinating insight into Queen Victoria and her family's life outside of royal protocol. Wandering around the estate, it's easy to imagine how they would enjoy summer holidays away from the pomp and ceremony of London. And of course, the Isle of Wight is the perfect place for your own sunny escape.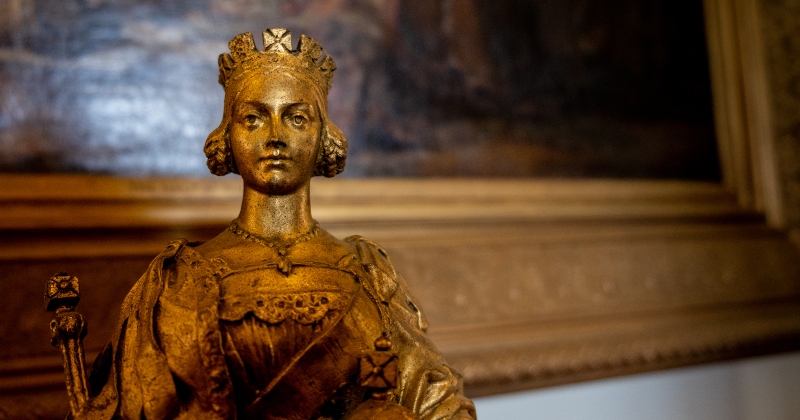 Visit Osborne House for Yourself
"It is impossible to imagine a prettier spot," said Queen Victoria when taking in the vast surroundings of Osborne Estate, and we can't help but agree with her. You can visit Osborne House on our Rabbie's 3-Day Isle of Wight and the Southern Coast tour, departing from London. When booking this tour you have the comfort in knowing we offer guaranteed departures and you travel between each location via a 16-seat mini-coach. This allows us to open your eyes to less well known and off-the-beaten track locations. Exploring a new place in small groups can add to your overall experience as you can feel like you're one of the locals. Want to explore further a field? We offer tours to Scotland and tours to Ireland too. Keep up to date with all our new tours launching by signing up to our newsletter today.