6 Reasons to Visit Tuscany


Tuscany helped put Italy on the map. The European region with a population of 3.8 million isn't just at the centre of the country geographically, it's culturally central too. It's a winning combination of rolling hills, beautiful beaches, museums, history, literature, wine, and art. No wonder it's a popular location to visit for UK, Ireland, and American tourists.

Many would say it's "a nation within a nation" as the birthplace of so much world-famous Italian culture. Just think of the capital, Florence; it left a mark on the world during the Renaissance period and its influence has trickled throughout the region, country, and world.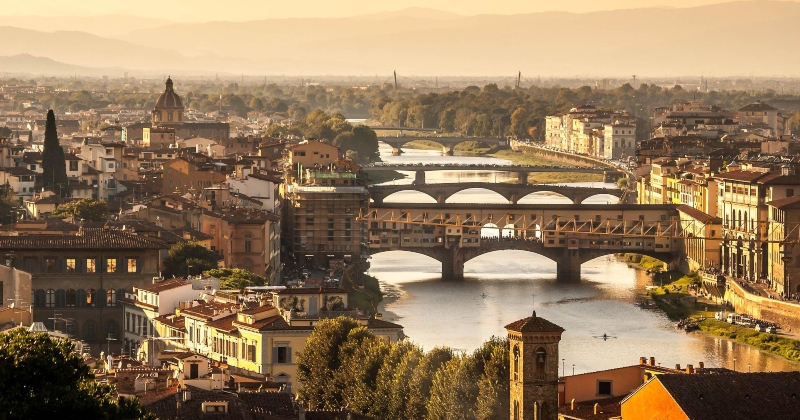 So, when you can only fit so much into one holiday, Tuscany is the prime location to experience the Italian dream. And Rabbie's now takes you on the perfect Tuscan adventure. If you need more convincing, here are just six of the many reasons to visit this spectacular European region.
The 6 Reasons to Visit Tuscany This Year
Tuscany Has Breathtaking Landscapes
Historical Game Changers Can Be Found in Tuscany
Awe-inspiring Architecture
Tuscany's Art Abundance
It's the Birthplace of the Italian Language
Delectable Tuscan Wines
1. Tuscany Has Breathtaking Landscapes
Rolling hills, beaches, and cypress trees; Tuscany is full of natural landscapes to marvel at. The Italian region is home to more than 120 protected nature reserves and epic but varied landscapes. Here are a few to pique your interest.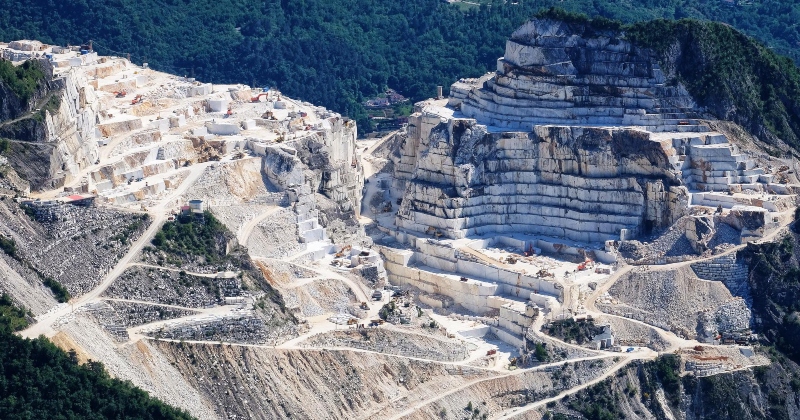 For gorgeous hikes, the Apuan Alps are no joke. But it's not snow that covers these tremendous mountain slopes filled with secret caves and small villages. It's white marble. Michelangelo seemed inspired by the cliff faces and used the very same material to make his masterpiece David.

Another mysterious natural beauty in Tuscany is the Accona Desert. It neighbours Siena and what it lacks in plants and habitation, it makes up for in grey clay and scorching temperatures. And the hills have an interesting colour palette: a blend of yellows, whites, and deep oranges.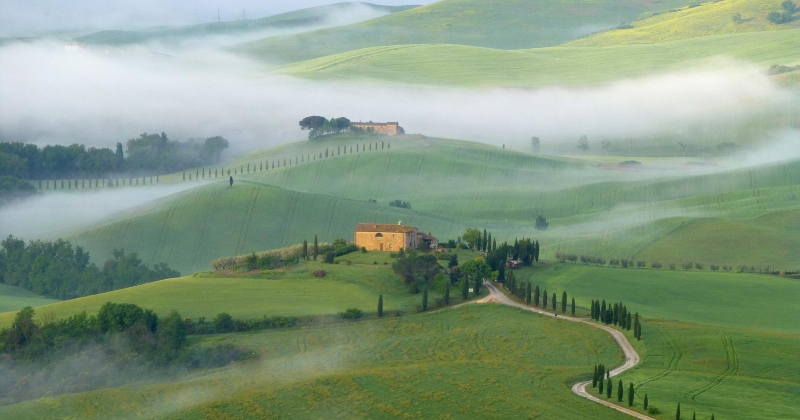 The Val d'Orcia landscape is Tuscany's most famous. It's got all the rolling hills and cypress trees that have inspired artists, poets, and writers for centuries. It has even impressed the people at UNESCO, as they've adorned it with the title 'cultural landscape'. This is probably due to its vibrant colours all year round and it not having aged a day since the 15th century.
2. Historical Game Changers Can Be Found in Tuscany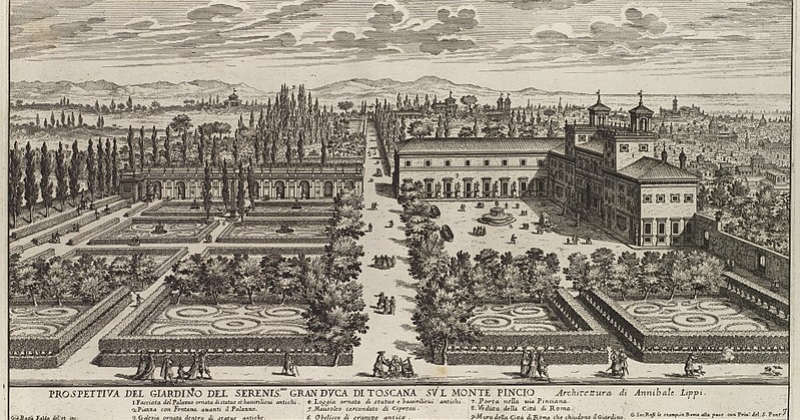 You've probably heard about the House of Medici. This powerful family dynasty ruled the Republic of Florence, one of the most important cities in Europe at the time. They were one of the most crucial families driving the Italian Renaissance. Their wealth and importance meant they were great patrons of the arts and scientific advancement. But Medici were also down to earth and governed in line with their subjects' interests at heart. Their influence remains apparent in Florence and across Tuscany and continues to impact the modern culture in, for example, the 2016 TV series Medici: Masters of Florence. We have the family to thank for their financial contribution to much of the city's architecture. A great financial investment if you ask us, as Florence will leave you speechless with its beauty.

3. Awe-inspiring Architecture
Excellently preserved Mediaeval villages and towns are scattered across the region of Tuscany, Italy. There's a whopping six UNESCO World Heritage Sites dedicated to historical town centres. The Tuscans aimed to please.
San Gimignano has 14 watchtowers
Siena's Mediaeval architecture is completely intact
Pienza, the first Renaissance 'ideal city', was built in the mid-15th century
Then there's Florence, also known as the 'cradle of the Renaissance', that's an architecture fanatic's dream. Spectacular cathedrals, squares, gardens, and palaces stand proud just waiting for you to witness.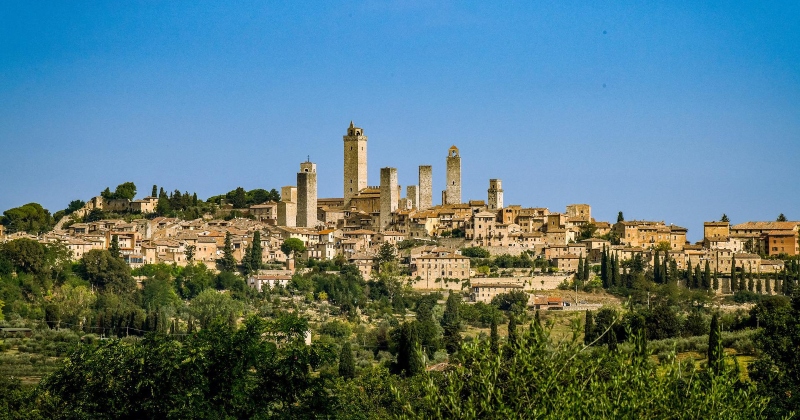 Perhaps the most must-see architectural monument is the Leaning Tower of Pisa. It's baffled everyone for centuries and today hordes of tourists take humorous photos with it. But how has the italicised building become such an iconic leaning Pisa art?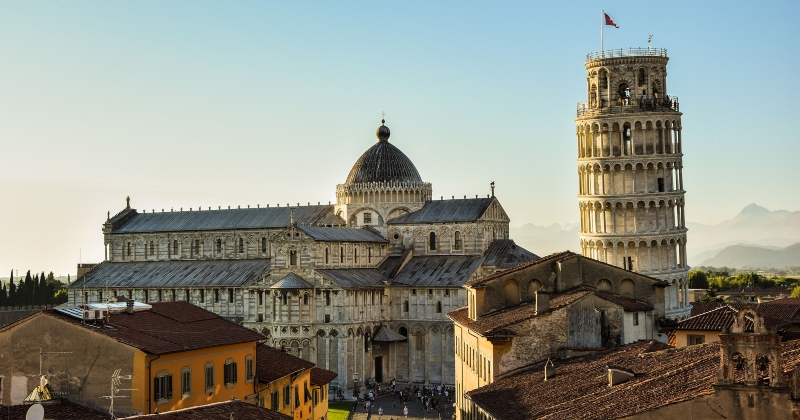 In 1173 builders began constructing the white marble bell tower. It was supposed to be a magnificent eight-floor tower standing at a right angle. But sometimes things don't go to plan. Sometimes things are beyond our control, like the ground the building was built on. The soil was a concoction of clay, sand, and shells. Not exactly the most stable of foundations. This meant after the builders constructed the first three floors, it began to lean. Life got in the way though, as Pisa and Genoa went to war making it impossible to keep up construction for almost 100 years. Amazingly, this helped the three floors to settle into their new home and meant they could keep building on top of it, owning its slanting feature and stopping it from collapsing. So, today you can still go and catch it in Tuscany before it falls.
4. Tuscany's Art Abundance
The High Renaissance art movement started in Florence and introduced naturalism and human emotion to the art world. Some of Italy's most prestigious painters and artists lived in Tuscany's capital such as:
Giotto
Donatello
Leonardo da Vinci
Michelangelo
Today you can visit some of the world's most renowned art galleries in the city of Florence, Tuscany. There's the Uffizi Gallery, which houses extraordinary sculptures and paintings ranging from the Mediaeval period to the Modern era. And the Galleria dell'Accademia started as Cosimo I de Medici's Academy of drawing arts and got jimmied around to today's great museum. You'll find Michelangelo's David here. A work of art not to be missed.
5. It's the Birthplace of the Italian Language
No one can deny that the sounds of the Italian language can sweep you off your feet. We think of it as romantic and beautiful. But where did the language we all love today come from? Some say it's thanks to the cultural influence Tuscany had across the world.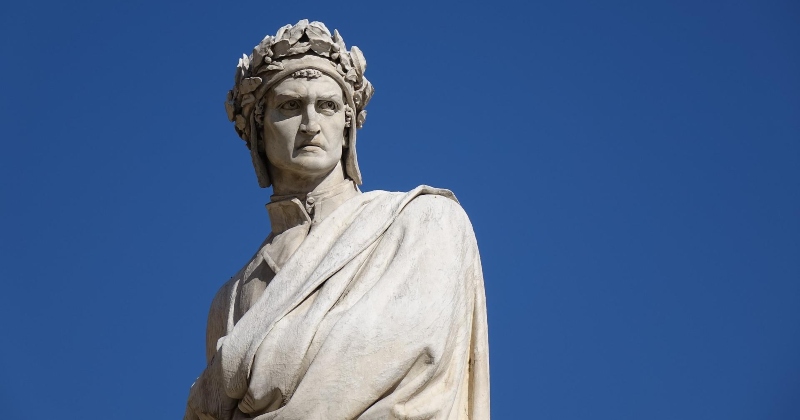 Words on a page have the power to change the world. Across Europe important written texts have helped create standard languages. And Italy is no exception. The Florence-born writer Dante Alighieri was a game changer, he made poetry accessible to all. Before him, books were in Latin, not the language of the everyday. Dante started writing his great works such as the Divine Comedy in the Florentine dialect. And then many other writers followed suit. Florence had a lot of cultural influence and the texts circulated across Tuscany and the rest of the country. So, the Florentine dialect also spread and became the foundation of today's standard written Italian. Clearly, the language will have changed quite a bit since the 13th century, but maybe not as much as you might think. If you want to discover the sounds of where it all began, Florence is the perfect place to start.
6. Delectable Tuscan Wines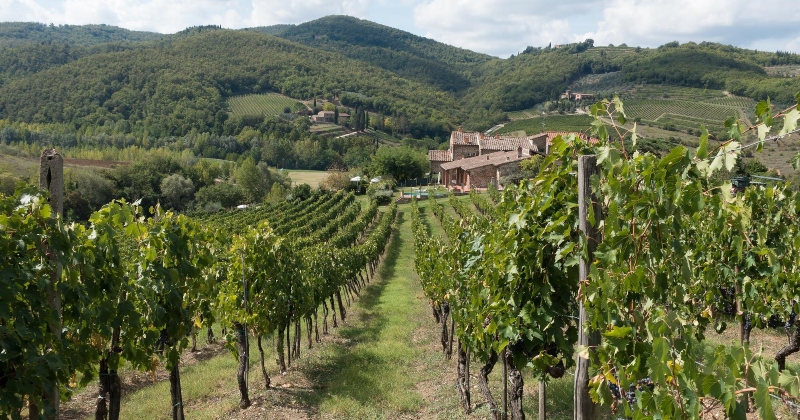 There seems to be nothing to wine about in Tuscany. The region's vineyard aesthetic is home to some of the world's best wines and there's no better place to sample them. The local towns have been in the wine-making business for hundreds of years and the climate is perfect for the grapes to grow. From Chianti classicos composed with at least 80 percent Sangiovese grapes to the esteemed Brunello di Montalcino created with only Sangiovese grapes and aged to excellence, these wines compliment the beautiful Tuscan food but are just as exquisite on their own. And in Montepulciano, you'll find another two wines stemming from the town's wine production roots: Vino Nobile and Rosso di Montepulciano. Safe to say you'll have a grape time exploring the tastes and aromas of the wonderful wines Tuscany has to offer.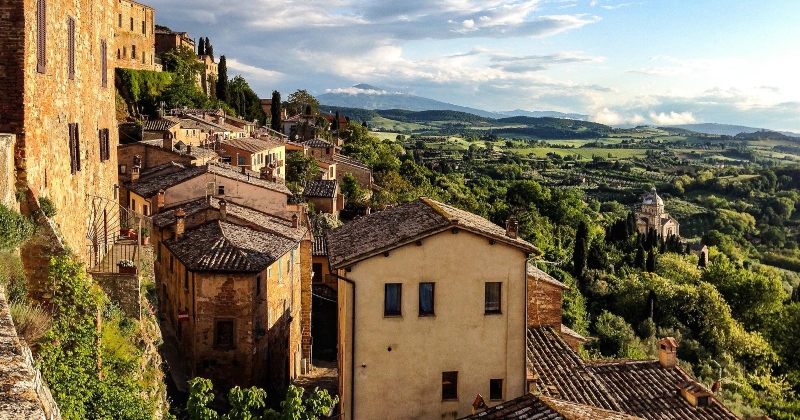 Experience the Beauty of Tuscany with Rabbie's Tours
Now you have no excuse to not go and visit Tuscany. If these reasons haven't stolen a pizza your heart, you'll just have to pop onto our Cinque Terre, Florence & the Flavours of Tuscany tour to experience the spellbinding region for yourselves. What's more, our driver-guides are always on hand to bring more exciting tales of history to life, meaning you can leave Tuscany feeling like a local. Our mini-coaches also have the added benefit of taking you to magical places off the beaten track, which larger coaches can't access. Sign up to our newsletter to be the first to know about new Tuscan or European tours launching.
About the Author
Marisha writes inspiring blogs for Rabbie's. She has a serious case of wanderlust and loves learning and exploring new places.