Join the Team
Join our team, and your job is more than a salary.

You satisfy your love of travel, create lifelong memories for customers, and learn about the history and heritage of Britain and Ireland.
And because we believe in inspiring passionate employees, we share up to 20% of the company's profit and offer plenty of opportunities for adventures, fun, and career development.
Check out our current positions below. Every application you make is treated equally and respected for individuality and diversity.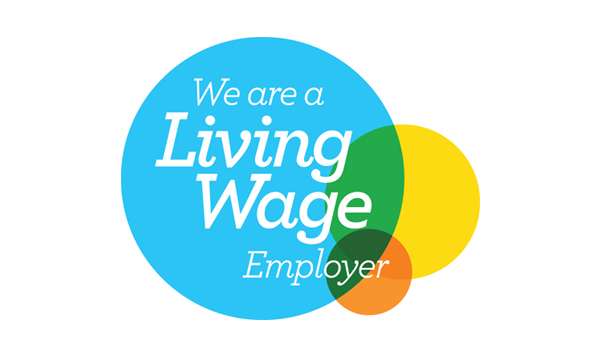 IT Support Engineer. Edinburgh Based.
Scotland's multi-award winning and longest running small group tour company has a worldwide reputation for the friendliest tours, getting people onto the back roads and showing off the hidden gems of the UK and Ireland. Rabbie's offer a range of unique, sustainable and inspirational tours to locations such as Cornwall, The Lake District, Yorkshire, Ireland, Wales, the Scottish Highlands and islands.
In IT we have 10 people with a small support team to maintain several key systems throughout the business.The company is looking to grow and having a quick-to-market development philosophy is crucial to support this expansion.
As we are a small team, we encourage all team members to influence and express their views on how the department can improve.If something isn't working well, let's change it!
Role
In desktop support, you would work across a broad range of technologies and liaise across multiple areas of the business to support incidents, problems and requests. Responsible for answering IT requests via phone, email, live chat or instant message and explaining solutions in technical and nontechnical terms.
A high degree of energy, commitment, initiative and enthusiasm is required along with a thirst for knowledge and the will to create and deliver. The successful candidate will have a proven ability to organise, prioritise and meet deadlines.
Build and install PCs, telephone systems, wireless networks and peripheral devices (such as printers, scanners, mobile/smartphones) related to desktop infrastructure, in accordance with department standards
Provides advice and guidance to colleagues regarding incidents
Maintain installed PCs, networks, telephone systems and peripherals with routine maintenance
Identify, log and resolve technical problems with software applications or network systems
Identify potential changes and system improvements to present to senior team leaders for consideration and implementation
Ensure that work is carried out within agreed service levels and in accordance with department guidelines
Create, maintain, and distribute reports of progress to senior leadership
Maintain databases with up to date solutions and clear record of activities
Explain and document technical issues in a clear way to clients
Use call logging system to accurately record telephone requests
Skills (Essential)
Relevant qualification in IT (HND and above)
Able to show knowledge of

Windows 10
Mac OSX
Windows Server products

Ability to demonstrate:

Working in a Team
Prioritising Projects


Skills (Desirable)
Certifications such as

Microsoft
CompTIA
Cisco
Good Understanding of Computer Support and Troubleshooting systems
Experience
The ideal candidate would have excellent customer service skills in face-to-face, telephone or electronic interaction with clients along with good language and communications skills and problem-solving.
The right candidate will benefit from a competitive salary depending on the experience plus inclusion in the company bonus scheme.

Please download and complete our application form and email it to richard.barker@rabbies.com by 5pm on 24th September 2019.
---
Tour Driver Guides. UK based.

Location: Edinburgh, Glasgow, Inverness, Aberdeen, Manchester, London

Are you outgoing, enthusiastic and passionate about meeting people and showing them the best the UK has to offer?
Rabbie's are recruiting for Tour Driver Guides now.
You will lead and guide small group mini-coach tours throughout Scotland and England and consistently deliver a memorable and enriching experience that will last our customers a lifetime.
Key Skills:

Display a pride and passion for the country and what it has to offer
Demonstrate an appetite and enthusiasm for learning
Continually develop a wide-ranging cultural, historical and social knowledge
An ability to communicate your knowledge and entertain people from all over the world
Display a high degree of flexibility and adaptability
Develop and maintain the highest standards of customer service
Drive top of the range mini-coaches with due care and attention at all times for the comfort and safety of passengers (training provided)
Complete daily vehicle safety checks and legal documentation (training provided)
Use your own initiative and problem-solving skills to provide a seamless service to passengers
Provide constructive feedback to continuously improve the quality of the tours
Ability to follow our environmental and sustainable tourism practices
Candidates can earn a competitive industry salary including holiday entitlement and company bonus.

A PCV mini-coach licence is preferred but not a requirement. Rabbie's recruit on the basis of the above skills and provide the necessary 16 seat mini-coach PCV training for successful candidates.
Please download and complete our application form and email it to jobs@rabbies.com or post it to:
Rabbie's Recruitment,
Rabbie's Trail Burners Ltd,
6 Waterloo Place,
Edinburgh,
EH1 3EG.
---