Join the Team
Join our team, and your job is more than a salary.

You satisfy your love of travel, create lifelong memories for customers, and learn about the history and heritage of Britain and Ireland.
And because we believe in inspiring passionate employees, we share up to 20% of the company's profit and offer plenty of opportunities for adventures, fun, and career development.
Check out our current positions below. Every application you make is treated equally and respected for individuality and diversity.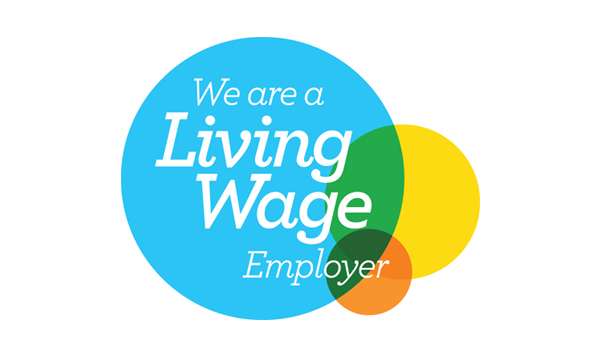 ---
Accommodation Contracts Executive
Rabbie's is an internationally recognised tour company, who deliver memorable experiences for small groups of inquisitive travellers, by creating authentic connections between people and places. Our vision is to make the world a better place through travel, we are passionate about working with and supporting our communities.
Exceptional customer service and strong local relationships have allowed us to get to where we are today. We are a friendly, enthusiastic, and knowledgeable team. We are looking for a new member to help us continue our success.
Rabbie's offer a wide range of small group tours and other travel services across locations such as the Scottish Highlands and Islands, the Lake District, Yorkshire, Cornwall, Ireland and Wales. We currently have 7 operating centres, including Edinburgh (HQ), London, Manchester, Glasgow, Inverness, Aberdeen and Dublin. In 2020 we are launching new operations in mainland Europe and our ambition is to take the business into other international markets.
The successful candidate will work in the Accommodation Team which sits within the Operations department. They will liaise closely with other internal teams to build an understanding of the business and drive continued growth for Rabbie's and meet set KPI's.
This is a full time (40 hours per week), permanent post based in our head office in central Edinburgh with frequent travel expected.
ROLE:
The successful applicant will be responsible for contracting the wide range of accommodation products required for our scheduled tours, travel agent packages and tailor-made group tours.
You will have the ability to organise and communicate effectively which will be essential in this role, along with excellent negotiation skills.
You will also be expected to assist with the management of the accommodation booking process and systems.
RESPONSIBILITIES:
Travelling to all areas of operation to source/grade and contract suitable accommodation
Build strong relationships with key suppliers and partners
Produce a timeline to suit all departments and the Rabbie's product cycle, planning site visits and sourcing accommodation allocations
Manage the full contract process from negotiating rates to completion of signed contracts
Set up credit arrangements with suppliers
Working with the accommodation team to ensure accommodation and rates are available for the Travel Trade and scheduled tours in time for an annual release
Calculate buying and selling rates (Travel Trade & Fully independent travellers (FIT))
Design and manage a contract tracking system and ensure that this is kept up to date
Work with other departments to ensure all products are accurately loaded on to our systems
Monitor performance and modify plans where appropriate to keep pace with changing business priorities
General:
Travel extensively throughout the year
Attend various trade shows as a buyer
Attend familiarisation trips as a buyer
Essential skills
Experience within contracting or procurement
Experience in negotiating with suppliers and arranging contracts
Proven ability to solve problems promptly and effectively
Proven interpersonal and communication skills
Strong IT skills (Excel and other MS packages) and the ability to adapt to new packages and software
Self-motivated with the ability to take ownership to work autonomously and use their initiative, as well as working as part of a team
Desirable skills
Experience in the tourism industry
Good geographical knowledge of the UK and Ireland
WHAT WE OFFER:
In return for working for us, we offer a competitive salary, the opportunity to travel, holiday entitlement, and company bonus. The successful candidate will have a fantastic opportunity to learn and develop in a successful and growing business.
Please download and complete our application form and email it together with a current CV to jobs@rabbies.com

Closing date for applications is Friday 29th November 2019

We look forward to hearing from you.
---
Tour Driver Guides. UK based.

Location: Edinburgh, Glasgow, Inverness, Aberdeen, Manchester, London

Are you outgoing, enthusiastic and passionate about meeting people and showing them the best the UK has to offer?
Rabbie's are recruiting for Tour Driver Guides now.
You will lead and guide small group mini-coach tours throughout Scotland and England and consistently deliver a memorable and enriching experience that will last our customers a lifetime.
Key Skills:

Display a pride and passion for the country and what it has to offer
Demonstrate an appetite and enthusiasm for learning
Continually develop a wide-ranging cultural, historical and social knowledge
An ability to communicate your knowledge and entertain people from all over the world
Display a high degree of flexibility and adaptability
Develop and maintain the highest standards of customer service
Drive top of the range mini-coaches with due care and attention at all times for the comfort and safety of passengers (training provided)
Complete daily vehicle safety checks and legal documentation (training provided)
Use your own initiative and problem-solving skills to provide a seamless service to passengers
Provide constructive feedback to continuously improve the quality of the tours
Ability to follow our environmental and sustainable tourism practices
Candidates can earn a competitive industry salary including holiday entitlement and company bonus.

A PCV mini-coach licence is preferred but not a requirement. Rabbie's recruit on the basis of the above skills and provide the necessary 16 seat mini-coach PCV training for successful candidates.
Please download and complete our application form and email it to jobs@rabbies.com or post it to:
Rabbie's Recruitment,
Rabbie's Trail Burners Ltd,
6 Waterloo Place,
Edinburgh,
EH1 3EG.
---