What To Do in Spring in the UK and Ireland

As I write this post, I feel somewhat biased. It's approaching the end of winter – my first true Scottish winter – and I've just about had enough of thick coats, freezing winds, and shorter daylight hours. Don't get me wrong, I adore the cooler weather, snow and all that comes with it, but I cannot wait for spring.
Spring was always my favourite season back home in Australia (partly because it's my birthday, but partly because of the flowers too) - and it's no different here. The thing I've noticed about the UK is that you can really feel the change in seasons. It's different in Australia, the transitions feel a little more subtle. But here? You feel when winter hits. You can see spring. I, for one, am already planning my holidays for the year because I cannot wait until I can get back out in nature and go for some walks.
With that in mind, I thought it would be helpful to do a little blog about some amazing places to visit in the UK in spring. I might be cheating and using this blog as a way to research my own trips. #JobPerk
When is spring in the UK? You'll be looking to come in the months of March, April, and May. Not only is it a beautiful time to travel, but you might also get the added perks of fewer crowds and cheaper prices.
1. The Cotswolds
I am dying to finally visit the Cotswolds. I don't think anything says 'Britain' to me like the Cotswolds. Even the name is just so very British. Every time I say it, I say it with a little fancy accent of my own. According to the history books (and by that, I mean Google, because it's 2023 everyone), the Cotswolds came into its wealth centuries ago thanks to the thriving wool trade. It's one of the reasons you'll see many fine manor houses and churches throughout the area.
On top of that, apparently bluebells come bursting out of the ground in spring, so that's definitely on my list. I need a photo of me surrounded by tiny blue flowers stat.
Not to mention, the Cotswolds has been featured in many films and shows over the years thanks to its beauty, from Harry Potter to The Crown.
I might start with Burford, known as the "Gateway to the Cotswolds", and you can too on our 1-day Oxford & Traditional Cotswold Villages tour. Or there are our new tours from Bristol!
2. Kent
Kent. Say it aloud. Such a sharp, regal word. In fact, Kent is one of the most beautiful places in the UK and I'm very eager to return one day. Nicknamed 'the Garden of England', Kent is legendary for the endless blooming flowers you'll find during your visit.
You'll spend your time surrounded by rolling green hills, stunning scenery and historic buildings, making you feel as if you've stepped back in time. It's also in Kent where you'll find the iconic White Cliffs of Dover, which are utterly unmissable.
Hever Castle won't disappoint during spring and was the childhood home of Anne Boleyn, so it's perfect for history lovers. Don't forget about Dover Castle, which has 900 years of history, including the tunnels which were used as headquarters and a hospital in WW2.
3. Scottish Hebrides
Spring is probably the best time to visit Scotland's Outer Hebrides; the days are starting to get longer, and the wildlife is out and about. There are so many islands to choose from – from favourites like Harris and Lewis, to the lesser known knows including Scalpay and Eriskay.
It's also the perfect place to really get a taste of traditional Gaelic culture. If you're itching to hear some Scottish Gaelic spoken in everyday life, you may just get lucky in the Hebrides. And in the bars and pubs of an evening, don't be surprised to hear some traditional folk music and perhaps you might even join in on a cèilidh night. I recommend flat shoes everyone. Flat. Shoes.
The Hebrides are also the perfect place to reconnect with nature after a long and dark winter. From white-sand beaches to rolling hills, you won't run out of amazing sights. They are 100% on my bucket list for 2023.
4. Oxford
Oxford may have a completely different pace to the Outer Hebrides, but there's something to be said for this gorgeous university city. Surely you can picture it? Wandering the cobbled streets with a long, yet light, jacket billowing behind you. The buildings are all awash with the warm glow of sunset, and you're off to a local pub with your friends to enjoy the evening.
There's plenty to do both in and out of doors, and it's an easy day trip from London and Bristol. We go there on our 1-day Oxford & Traditional Cotswold Villages tour from London and our 4-day South Wales, Cotswolds & Oxford tour from Bristol.
5. Northern Ireland
For such a tiny country, Northern Ireland boasts endless gorgeous spots, most of which are going to knock your socks off in spring. Don't believe us? You've got the Giant's Causeway, an awe-inspiring landscape of basalt columns shaped by giants over 60 million years ago... or so the legend says. There's the Dark Hedges, an incredible avenue of beech trees that is now one of the most photographed places in the country. But watch out, they're supposedly haunted. There's the Causeway Coastal Route, a spectacular 200km drive along a rugged coastline steeped in history, myths, and remarkable geology.
And that's just the beginning. We're excited to have new tours departing out of Belfast that will allow you to explore the beauty of Northern Ireland.
6. Snowdonia National Park
I'll be honest, I'd not heard of Snowdonia until this year and now it's at the top of my list. I was talking with this man who mentioned the Snowdon Mountain Railway and now I am obsessed with the thought of getting this cute little train up the mountainside. There's even a café halfway up the mountain, I hear. Hiking up and around the National Park is, of course, extremely popular as well.
But if sitting back and enjoying the scenery as it passes you by sounds more up your alley, we'd be more than happy to take you for a lovely drive through Snowdonia on our tours to Wales.
7. Discover Wales
Many people overlook Wales, and we think that's a crying shame. It's a country filled with rich history, stunning landscapes, and plenty of adventure. Having been there myself, I can confirm the scenery really is something to marvel at.
If you love a self-drive trip, this would be the place to do it. I highly recommend exploring Pembrokeshire Coast National Park, as it takes the cake (or Bakestones, a Welsh cake treat) for the most variety. In amongst your rolling hills and valleys, there are estuaries, woodlands, and coastlines.
Rocky beaches with craggy volcanic outcrops right out of a dark dream. Over 600 miles of public footpaths and bridleways. 286 Scheduled Ancient Monuments. If you're a nature-lover like myself, you'll never want to leave.
Alternatively, Rabbie's would be happy to take you there. We have a new tour, the 3-day Mountains & Coasts of South Wales, that is now available out of Bristol.
8. Go Puffin spotting
When I moved to Scotland, my dad insisted that I could not come home to Australia until I saw the Puffins and took some photos for him. I think this is a totally reasonable request and something that is high on my bucket list.
If you don't know what a Puffin bird is, have a quick google or check out our blog here. They look like cartoons and might just be one of the cutest animals on the planet. These seabirds can be found diving into the water to gather sustenance or lounging in large colonies on coastal cliffs or islands. They're not the easiest animal to come across, as they only come ashore a few months each year. However, if you're visiting Scotland between April and July, head north to places like Staffa or Orkney and you might get lucky.
9. Visit the Cliffs of Moher
When going to see something as iconic as the Cliffs of Moher, you want to be sure you don't miss anything. While weather can never be guaranteed, spring is a great time to give it a shot.
The Cliffs of Moher are one of Ireland's biggest attractions. Formed over 320 million years ago, these cliffs rise 700ft out of the Atlantic waters and run along the coast of Clare for almost 14 kilometers/8 miles.
The cliffs are also rich with wildlife, so get your camera ready. We head there on several of our small-group tours, including our 11-day Complete Ireland Experience tour.
10. Celebrate St Patrick's Day
Perfectly timed for the beginning of Spring, Ireland's famous St Patrick's Day is celebrated every year on the 17th of March. Find yourself anywhere in Ireland and you'll likely see something to do with the event. But we recommend heading into one of the bigger cities for it, such as Belfast or Dublin, where our tours from Ireland start from.
St Patrick's Day is both a cultural and religious festival. You don't have to be religious or Irish to celebrate, as the Irish are an incredibly welcoming bunch. The day commemorates Saint Patrick and the arrival of Christianity in Ireland.
What can you expect? Lots of green, for starters. Face paint, clothes, shamrock outfits – you name it. In a city, you'll definitely find a parade of some kind to enjoy. Perhaps a festival or céilithe. Highly recommend. If you're interested in joining in on a celebration, we've listed some great places in Ireland for you to do so.
Wildflowers, sunshine, and leaving behind those dozen layers. There are so many things we love about spring. The UK and Ireland are stunning places to visit all year round, but spring adds a magic to the landscape that is hard to beat. Wherever you end up this spring, we hope you enjoy it.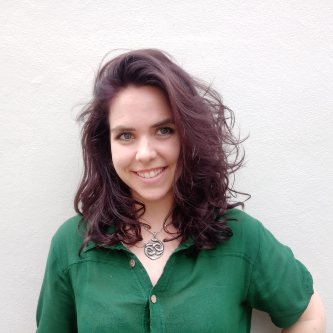 Bronwyn lives and breathes words. Before coming to work at Rabbie's, she spent 7 years in publishing and is a published author of YA fantasy books. Born and raised in Sydney, she was drawn to Scotland and affectionately calls it her 'soul home'. An avid traveller herself, Bronwyn's favourite places (so far) are Mongolia, Iceland, Morocco, and Scotland (of course). When she's not writing, she can be found exploring the Scottish Highlands with her camera, on the lookout for coos and men in kilts.