The True Stories of the Outlander Sites - A Day Tour Review

You know you've landed a good job when you're paid to explore castles. Many of my friends joke that I have the perfect job. And, in a way, I do. I can't begrudge a company that sends me to castles to take pictures and videos. I'm paid to explore. To get to know Scotland more intimately. To learn all her secrets. To show her off to the world.
So, that's what I was doing a few weeks ago, accompanied by a cool late-summer breeze and my tech-savvy colleague Liam. We hopped on our 1-day Outlander Adventure tour out of Edinburgh. I've been on most of the 1-day tours by now, but this one had somehow missed the cut. Weird, considering I'm a big Outlander fan. And now it's one of my top-recommended tours.
Whether you're a fan of Outlander or not, this tour showcases some of Scotland's finest castles and even a village that is the very definition of fairytale. Intrigued? Maybe this tour is for you.
But what I loved so much about this tour was that it's not just for Outlander fans. Each castle was beautiful in its own way. Each with its own tome of history. And, at the very least, even if Outlander and history aren't at the top of your list, it's a relaxing day filled with beautiful castles with plenty of amazing photo opportunities.
I admit there were times when I was standing in a certain spot and imagining a scene from Outlander, a part of me believing that it was a real moment in history... until I remembered the show was fiction. Still, plenty of incredible and horrible things have happened across Scotland. It's the kind of place you visit where you hear stories that make you question whether or not they were made up.
If you're going to join our Outlander tour, here's a little run-through ahead of time of what's real and what's not at the locations on tour. It goes without saying but be warned, there are spoilers ahead.
Midhope Castle (Lallybroch)
In the show...
There are a lot of memorable moments in Outlander – some heartwarming, others shocking. And the moments in Lallybroch are definitely a mixed bag. Lallybroch is the family home of our beloved hero Jamie Fraser. A quaint yet striking stone structure in what seems like a peaceful country landscape. When we're first introduced to his home, things aren't going so well for Jamie and his sister.
But as the show progresses, we see some beautiful moments between Jamie and his growing family, many set outside in the courtyard or on the steps leading up into the home.
This is done for a reason. The interior of Lallybroch in the show is not the actual site's interior. The interior of Midhope Castle is inaccessible for safety reasons, so when visiting the site, you'll only be able to see the exterior.
Which is fine in my books – it's that shot of the castle at the end of a long driveway, perfectly perched behind its stone archway, that fans are looking for.
In real life...
In reality, Midhope Castle is located on the wider Hopetown Estate. The castle dates back to the 15th century and, apart from the derelict interior, it's survived pretty well considering. The first reference to a 'Medhope' is from 1458 in a document concerning a boundary dispute between Henry Levingstone and John Martyne, laird of Medhope. I just love that word. Laird. As an Outlander fan, I can't help but imagine Laird Colum MacKenzie saying it in that thick Scottish accent of his.
The castle is actually located on the estate's working farm... as someone from Australia, where there are no castles, this blows my mind. Imagine just having a castle casually sitting on your 6500-acre property? Some people are living the dream, am I right?
Fun fact: the estate is actually home to a variety of locals families who live in over 70 residential houses and cottages that can be found across the estate, plus there are even commercial properties such as offices and workshops on the grounds. It's a world within worlds.
Blackness Castle (Fort William)
In the show...
Remember those dark and shocking Outlander scenes I mentioned earlier? Well, this one's a doozy. You'll likely all remember when Captain Jack Randall reminisces about the time he gave hundreds of lashings to Jamie... and that incredible (yet disturbing) visual we got of Jamie's back being torn to shreds one lashing at a time?
If you were able to tear your eyes away from the horror scene that was Jamie's back – or if all you could do is look anywhere else but directly at it – you might have taken in the dramatic surroundings of that moment. The dark stone heart that surrounded our characters was the courtyard at Blackness Castle.
But, in the show, the castle stood in for Fort William, the prison where Jamie was held by Randall. It also features once again at Fort William during the mid-season finale when Jamie breaks into the fortress to rescue Claire before they both jump into the water below. We don't recommend trying to recreate that scene. As someone who peered down at the water from the castle walls, considering that risky jump they took, I can confirm it would definitely not work.
In real life...
Just spitting distance from Edinburgh's city centre (as are most of these locations), Blackness Castle is a true power in these lands. She's known as 'the ship that never sailed' due to her seaward-facing position. With her three towers looking somewhat like stone masts, Blackness gives the impression of a run-aground ship.
She's the enigmatic, strong-jawed, steely-faced, mysterious woman in a crowded bar. You don't know anything about her, but there's something that makes it impossible to look away.
When Blackness first arrived on the scene in the 15th century, she was constructed as a residence for one of Scotland's most powerful families, the Crichtons. However, as time went on and history had its way with the landscape of Scotland, Blackness was called upon for other duties. She's been a royal castle, a garrison fortress, a state prison, and even an ammunition depot in the late 19th century.
Wandering around the castle, I could see the scars still etched into her façade from endless battles and sieges over the years. As I stepped inside, I was swallowed by her dark hallways. Kept on my toes on her spiral staircases. There were almost too many rooms to explore – too many great windows to gaze out of.
While many visit today due to her connection to Outlander, Blackness has been a beloved destination for travellers for many years. You may even recognise her from the 1990 film Hamlet or the 2018 film Mary Queen of Scots.
Linlithgow Palace (Wentworth Prison)
In the show...
Another incredibly dark scene from the show. I'm not going to dive into it – but needless to say it's one of the more horrible moments to witness. This striking and grand palace was used to represent the infamous Wentworth Prison in Outlander.
It's an odd ruin. When I first approached it, I wasn't quite sure how I felt about it. In a way, it's straight-faced outer walls and rows and rows of empty, gaping windows was not at all 'palace-like'. This would be the perfect setting for a horror film about an abandoned mental health facility.
So, it's quite fitting that it was chosen as Wentworth Prison. Quite fitting that only bad things happened during these scenes. The long, dark hallways and stark walls gave it that perfect ominous effect. And while I was a little offput when I entered its courtyard, I was soon won over by the grandeur of these burnt-out remains.
I can only imagine what it must have been like back in the day. Liam and I agreed that this was our favourite stop of the day. The long hallways were perfect to run down. The high walls and emptiness inside made us feel both insignificant and powerful at the same time.
In real life...
Despite her dark demeanor, this is one notable palace. She dates back to the 12th century and in its heyday hosted many famous Scots. It was the birthplace and royal nursey for Mary Queen of Scots, James V, and Princess Elizabeth.
Back when James I wandered the halls, it was designed to be an elegant 'pleasure palace' where royals would stop off on their journey between Edinburgh Castle and Stirling Castle. Oh, what a difficult life. From castle to pleasure palace to castle. Only kidding. I know enough about Mary Queen of Scots to know there was nothing easy or glamorous about her tragic life.
Sadly, the end of pleasure and grandeur came in 1746, when a terrible fire engulfed the palace. All that remains is her hollow skeleton... but I can't deny there's something beautiful about it.
Doune Castle (Castle Leoch)
In the show...
I'll always have a soft spot for Doune Castle and that's because some of my favourite Outlander moments happen inside its walls. In the show, it stands in for Castle Leoch, the seat of Clan Mackenzie. It's within these walls that we get to know many of our favourite early-season characters like Murtagh, Mrs Fitz, and everybody's favourite weird duo: Rupert and Angus.
I love the scenes in Claire's basement doctor's office. Or, as she calls it, the 'province of the castle hermit'. I love seeing Mrs Fitz fuss about the kitchen. I can still hear the songs sung by Gwyllyn the Bard as Jamie translates for Claire. I remember the way my stomach fluttered as I watched those early days of Jamie and Claire falling for each other.
Despite the fact that Claire is technically a prisoner during these scenes, there was always something quite comforting about Castle Leoch. Perhaps it's the 'season one' effect that many TV shows have. Once you get into the later seasons, and things start to get really intense, you long for those early days when things retrospectively seem quite simple and pleasant now.
In real life...
Unsurprisingly, like many castles in Scotland, Doune has a long history of fortification. But there's still a lot of mystery surrounding the castle's original structure. It's suspected that what we see today is only half of its original layout, but we'll likely never know for sure.
Doune was the seat of the 1st Duke of Albany, Robert Stewart. Historical records tell us that he enjoyed a good shindig, hosting regular parties and entertaining great numbers of lords and ladies. These records also support the theory that the castle was once far bigger than it appears today. Still, the mystery remains.
Albany was 'Scotland's uncrowned king' and was the governor and effective ruler of the kingdom from 1386 until his death in 1420. And when Scotland's future king, James I, was taken prisoner in England in 1406, Albany remained the Guardian of Scotland.
Culross (Cranesmuir)
In the show...
On the few occasions when Claire is given leave from Castle Leoch, during her 'imprisonment', she heads to the local village of Cranesmuir. Filming for these scenes took place in the stunning village of Culross in Fife, the kind of place that makes you wonder if you've slipped into a fairytale.
The whites and colours of the town's buildings were painted a dark grey colour for filming, but it's easily recognisable for Outlander fans. It's in the beautiful gardens here where Claire met the problematic Geillis Duncan. It's where she saved the wee Thomas Baxter from poisoning, when everyone else thought him possessed by the devil. It's where Claire is almost burnt at the stake (thanks for that Laoghaire).
Remember that great scene when the boy who steals bread has his ear nailed to the pillory? And Claire enlists Jamie's help to free the poor kid from his less-than-favourable circumstances? That all happened at the mercat cross. In Scotland, a 'mercat cross' is the Scots name for the market cross. The place in towns, villages and cities were the right to hold a regular market or fair was granted. The place to be, as it were. To shop, to sell, to buy... or to have your ear nailed to pillories, apparently.
In real life...
The wee village of Culross (pronounced 'coo-ross') truly is the definition of idyllic. There was this moment when Liam and I were standing overlooking the beautiful gardens, with the waters of Fife glistening in the distance, and we wondered how more people didn't know about such a place.
It's right out of a fairytale. It's the kind of beauty that comes to mind when people mention places like the Cotswolds in England. Culross even has its own palace. Tiny rooms connected by wee passageways and beautifully painted ceilings. And outside, in the palace's organic garden (which you may also remember from the show) you can buy fresh herbs, fruit, and vegetables. It's a village of winding cobblestoned streets, quiet yet colourful homes, and cute cafes for that late-afternoon pickup.

And because all good places in Scotland have a legend attached to them, you might be interested in this one. Supposedly, Brittonic princess Teneu (daughter of the king of Lothian) accidentally became pregnant before marriage (oops), so her family threw her from a cliff (not cool). Luckily, she survived the fall and soon came across an unmanned boat.
With nowhere to call home, she hopped in the boat and this seemingly magic boat sailed her across the Firth of Forth to land at what is now Culross.
So, that's our Outlander tour for you. Now you'll be heading out armed with a wee bit of knowledge about each place. I wish I'd known about Teneu before seeing Culross. I wish I'd known that there might have been more to Doune Castle than currently meets the eye. So, you've got one up on me!
If it is your love of Outlander that brought you to our shores, then allow us to whet your appetite with our 4-day Outlander Trail tour that departs from Edinburgh. If anything, just use it as an excuse to hunt for your very own Jamie Fraser. Because we all deserve the love and excitement and passion that he brings to Claire's life... that's kind of what Scotland is for me.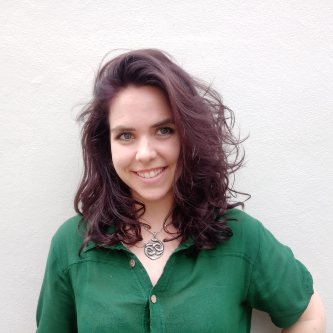 Bronwyn lives and breathes words. Before coming to work at Rabbie's, she spent 7 years in publishing and is a published author of YA fantasy books. Born and raised in Sydney, she was drawn to Scotland and affectionately calls it her 'soul home'. An avid traveller herself, Bronwyn's favourite places (so far) are Mongolia, Iceland, Morocco, and Scotland (of course). When she's not writing, she can be found exploring the Scottish Highlands with her camera, on the lookout for coos and men in kilts.