These 7 Gems Will Make You Yearn for York

York is like a box of chocolates.
Its treats are well contained, each piece looks inviting, and there's another layer underneath everything you see.
But it's not all sweet and easy in York. Because enthusiastic historians can delve into the bitter battles of the Vikings, Romans, and tribes of Britain. Engineers can discover the savoury collection of colourful trains. And spendthrifts can spend their time wandering down tasty little shopping streets.
So, to show you the delicious assortment of things to try in York, we've listed a few of the things we're always yearning to see in York.
1. York's Chocolate Story
Unwrap the story behind why York is nicknamed the 'Chocolate City'.
Terry's, Rowntrees, and many chocolate producers exported tonnes of chocolate out York for over 300 years. And on this guided tour, you learn everything from the South American beginnings of the cocoa trade to the modern production techniques.
2. The Railway Museum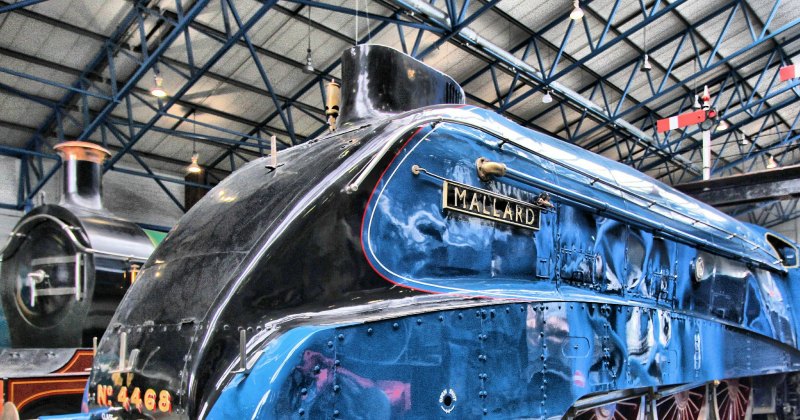 York is a well-placed city. On a train, it's only 2.5 hours to Edinburgh and 2 hours to London. So, for over 200 years, it's been one of the great railway centres of Britain. Which is fantastic for you, because this means it has one of the most impressive railway museums in the world. You can spend hours in this massive museum pouring over 1,000,000 railway articles and 100 historic trains.
3. York Minster
You'd be mad to visit York and not explore the cathedral. The building boasts the greatest expanse of Medieval stained glass in the world, its Northern Europe's largest Gothic cathedral, and the views from atop its tower are stunning. In fact, you could spend your entire trip to York simply staring at the cathedral's marvellous masonry.
4. The City Walls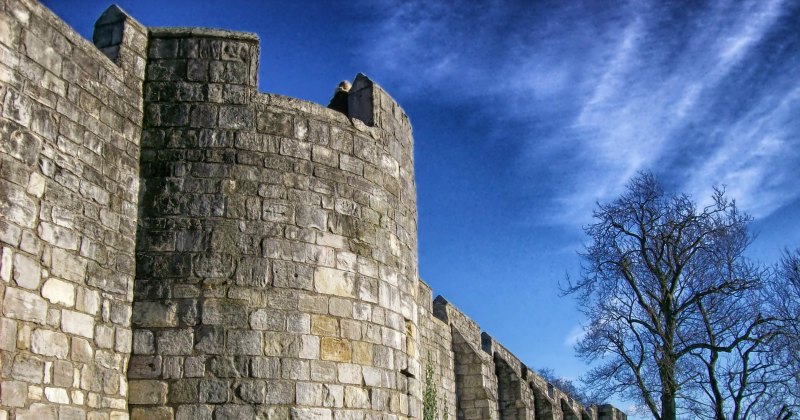 It's great exploring a city surrounded by ancient walls. You can walk in any direction without getting lost, and you can always find a nice vantage point for views. What's more is nothing beats the feeling of wandering these walls while imagining what it was like to be a Viking, Roman, or British soldier.

5. The Jorvik Viking Centre
Ivar the Boneless captured the ancient city of York. Eric Bloodaxe once ruled it. And for over 200 years, the Vikings lived in this fascinating city. They brought trade from Persia and produced enough dirt to ensure that everything they did was superbly preserved. You can see all the remnants and virtually live a day in the life as a Viking at the Jorvik Viking Centre.
6. The Shambles
England has a lot of lovely little cobbled lanes. But the Shambles is possibly the most quintessential one to see. It's known as the best preserved medieval street in Europe, some of the buildings date back to the 1400s, and it looks good from every camera angle. So, make sure you wander down here on your visit to York.
7. The York Castle Museum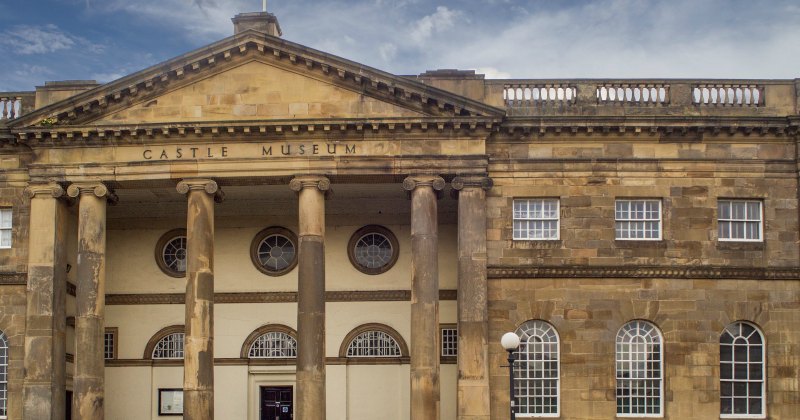 Visit this museum on a wet day, or if you want to spend the day expanding your mind with incredible information. You can wander down an excellent recreation of a Victorian alleyway, explore an 18th contrary prison, or get groovy amongst iconic items from the 1960s.
You can visit York on our five-day tour from London or five-day tour from Edinburgh.