The 8 Best Solo Female Travel Destinations

Finding the perfect solo female travel destination can spark excitement, ignite wanderlust, or even create new friendships. Who wouldn't want to experience any of that? But finding your first destination may be the trickiest step. Luckily, we have our own experience travelling alone as a female and have collated our top 8 countries to consider when planning your own itinerary. Are you ready?

Table of Contents:
What to look for in the Best Solo Female Travel Destinations
Best Destinations for Female Solo Travellers
What to Look for in the Best Solo Female Travel Destinations
When touring as a solo traveller, especially as a female, there are numerous things you'll want to consider. And safety should be at the top of your list. While each country can present new cultures and traditions, there are always a few common themes which tie the best solo traveller destinations together. They include:
Female safety: Feeling safe in a new country should be the top priority. Not only will it make touring around the destination as a woman travelling solo easier, but you will feel more relaxed and allow you to really enjoy the experience the location has to offer. Before you book, you may want to check what the cultural norms are in the location. This will help you to avoid any areas which may not be as friendly. Researching crime rates and local travel advisories are also recommended.
Easy transportation: The last thing you need from a destination while on your own is a lack of transportation. Both public and private. From our own experience, choosing a location which has reliable public transport, easy to use ride-sharing apps or is even walkable, is a destination we would choose when solo travelling. Remember you may have potential language barriers you may have to think about too. Our helpful solo travel tips guide cover many of these topics that you may not have first thought about before departing on your adventure.
Social considerations: Part of solo travelling as a woman, you may want to meet other like-minded travellers. There's nothing better than joining other singletons to share stories and experiences you've encountered up until that point. It's what bonds you together. If this is the case, small-group tours are a great opportunity to meet fellow travellers on their quest of discovery. Who knows, you may make a new friend for life.
How affordable it is: The best solo female travel destination for you may also be based on budget. While a location could have a high rating within the community, there is no point going if you can't afford to pay for experiences while you're there. The key is to factor in additional costs, such as single room tax if booking hotels, dining out in the evenings, or even must-see attractions. It all adds up when you travel alone.
Best Destinations for Female Solo Travellers
Whether you've travelled alone before, or it's your first time solo travelling, we're sure to find the best destination for your adventure. With Europe being a great starting location for solo travel, some of the best destinations for female solo travellers we've included on our list may already be on your doorstep. This can be a great starting point to dip your toes into the thrill of exploring on your own.
Scotland
Ireland
England
Wales
Switzerland
Portugal
Spain
Italy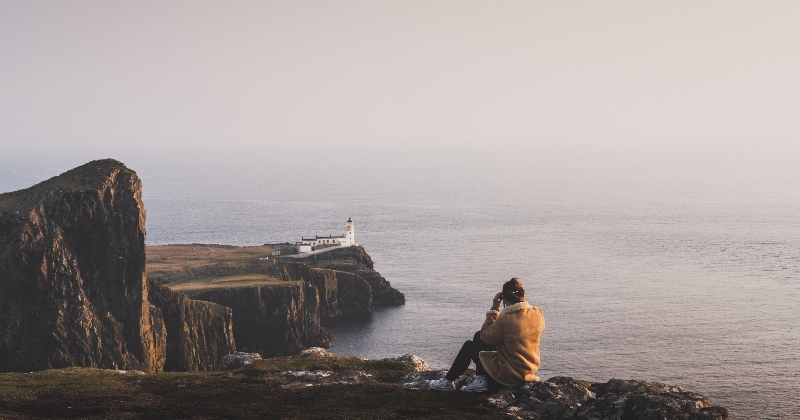 Scotland
The wee land of the brave. Scotland is a must-see destination for any solo travelling woman. With its warming spirit and endless opportunities to impress, you'll be sipping a dram like a local in no time. But touring Scotland can be so much more than the local delicacies. The heritage of this country is unparalleled. From exploring the rugged Scottish Highlands and numerous Scottish Islands to pretending to be your favourite TV character on an Outlander tour, each allows a solo female traveller the luxury of feeling safe while in the company of like-minded travellers. Where will you conquer first?
If you're wanting more tips for solo travelling around Scotland, check our guide filled with our best advice.
Ireland
The emerald green of pastures, wild coastline torn by the Atlantic, and the warmth of local people will stir something in your soul when touring Ireland. Here, everyone is welcome, so the Emerald Isle is a perfect destination for a solo female traveller. Whether you want to feel your heart racing at the dramatic Cliffs of Moher or tap to the music of a lively jig in the friendly pubs of Galway, there's a story in every corner of this beautiful land. After all, you're entering the land of giants, leprechauns, and fairies. Will you have the luck of the Irish and see one of these fables for yourself when choosing this destination for your travels?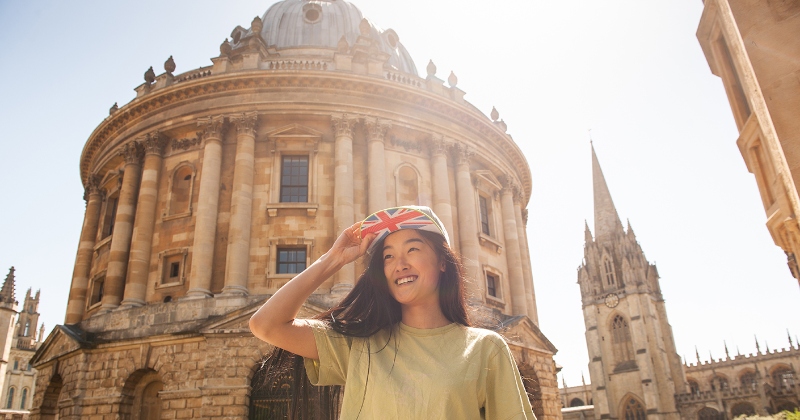 England
England is like a box of chocolate tempting with unforgettable flavours and promises. So, with a treasure trove of locations waiting for you to explore when touring England, you'll be spoilt for choice for where to visit first on your solo travels. While you have the electric atmosphere of the cities, you can also appreciate the calming nature of the countryside. Why not explore both? With a small-group tour you can depart from a larger city, such as London, to explore the cobbled streets of honey-coloured villages of the Cotswolds. Or you can catch a glimpse of a private life of the great kings and queens when you explore the rich corridors of famous palaces. If you're still looking for more adventures, our UK solo travel guide can be the answer.
Wales
Wales can be the perfect solo female travel destination, as it entices with its ancient castles, melodious language, and dramatic coastal landscapes. Stroll through the historic Conwy Castle, hike the scenic Snowdonia Path, or discover the industrial heritage of Cardiff. A tour of Wales is anything but dull and is a must for any women travelling solo.
Switzerland
Acting as a serene haven, touring Switzerland is easy for a solo female traveller. Named as one of the top 10 safest European countries in 2023, Switzerland should be a high consideration on your list of destinations when choosing a tour of Europe. Not only is it safe, it has beautiful vistas, Mother Nature's grandest waterfalls, and friendly locals willing to help along the way.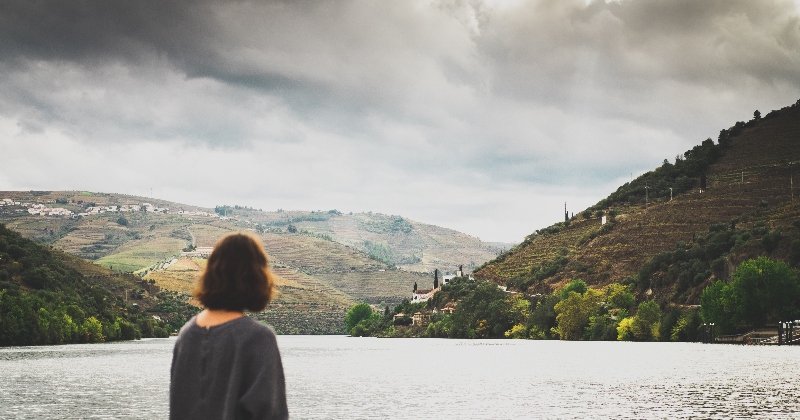 Portugal
Picture this: you're sitting in a dark bar, listening to the sounds of a guitar and melancholic lyrics of fado. You can't understand it or explain it, but you can feel it. The stories from this land tug at your heart, and you don't even notice when you fall in love while touring Portugal. The people here are friendly, so you can feel safe when travelling solo. With a larger-than-life attitude, this country continues to amazes its guests around each corner. From sipping the wines of the Douro Valley, to admiring the vibrancy of the country's colour palette, what will you take away from your solo female travels to this European destination?
Spain
Expect fiery, passionate locals and diverse regions when touring Spain as a solo female traveller. You can savour the culinary delights of a Barcelona tapas tour, feel the intensity of the passionate Flamenco dance in Seville, or marvel at the delicate ornaments at the historical Alhambra in Granada, to name but a few experiences. But where will you explore first? Sharing a border with Portugal, you could easily merge these two European countries into one adventure to make the most of your time.
Italy
Take a trip to Italy to explore its timeless romance, delectable cuisine, and rich artistic heritage, which creates a feast for the senses. Travel through the canals of Venice, gaze at Florence's Renaissance art, or discover the ancient ruins of Rome. As a solo female traveller, you can be sure to fall in love with all this beauty when stepping foot upon its shore. While a certain level of street smarts is recommended within this country for any traveller, Italy can be a warming place to explore both individually or as a group.
Find Your Next Solo Female Travel Destination with Rabbie's
With our guide to the best solo female travel destinations complete, you're ready to embark on a trip of a lifetime. If you want to enjoy exploring with like-minded travellers, book your place on our small-group tours.

When you travel with us, you're accompanied by an English speaking driver-guide who shares their experiences and local stories, leaving time for you to stumble across your own along the way. And when your tour is over, you come home as a storyteller with a head full of new tales. What are you waiting for?