Self-driving Cars and Changing Attitudes: Our CEO Talks Sustainable Travel

We managed to track down our CEO and founder, Robin Worsnop, and ask him a few interesting questions about sustainability.

Read on and hear his views on everything from Rabbie's policies to the future of sustainable travel.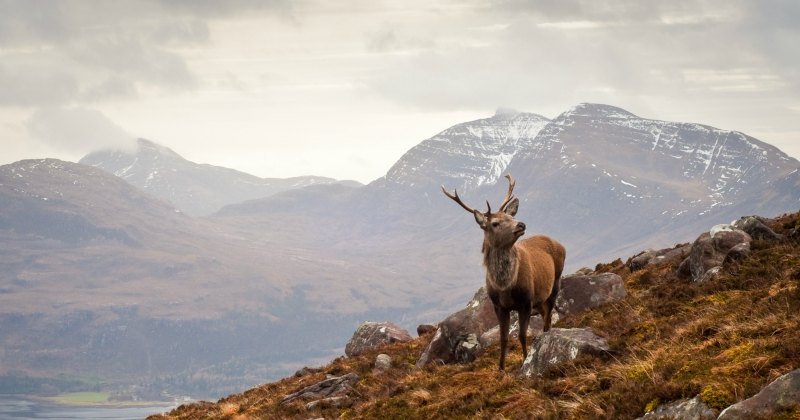 What inspired you to start Rabbie's with a sustainable approach?
"When I was travelling around the globe, I always noticed these huge all-inclusive resorts owned by international companies.
And I couldn't help thinking how bad these were for communities and travellers. Because the community would only receive a trickling of the money these resorts made, while the traveller would pay for an inauthentic experience.
So, when I started Rabbie's, I envisioned improving the relationship between travellers and communities. We'd do this by taking visitors beyond the main attractions and encouraging visitors to use locally owned services.
I think, subliminally, I must have also been inspired by E.F Schumacher's book Small is Beautiful. I was fascinated by his approach during my student years."


How have businesses changed their attitudes?
"When I first became more aware of sustainable tourism, I believed many companies only consciously acted ethically if it was necessary and cost effective. But anything more for the environment, they'd ask the consumer to pay for.
And when Paul Easto, Sue Crossman, and I set up Climate Change Scotland, we wanted to change this. We wanted companies to start taxing themselves rather than the consumers.
But, by the time we started, it was too late. Scotland had put in fantastic new sustainability targets for all businesses, and companies were starting to fully appreciate how much consumers cared about sustainable tourism.
So, businesses have improved loads. They're taking responsibilities up themselves organically, partially because the consumers want it, but also because these values and policies help companies attract talented employees.
A few years back, I remember a survey by TUI that suggested people were 9% more happy with their hotel stay when that establishment had green credentials. Not because they were green, just because they were better. To me, this was a sign that the business cared about their customers and community, so it reflected in the customer feedback. So it gave businesses the competitive advantage rather than just something that eats up profit and time."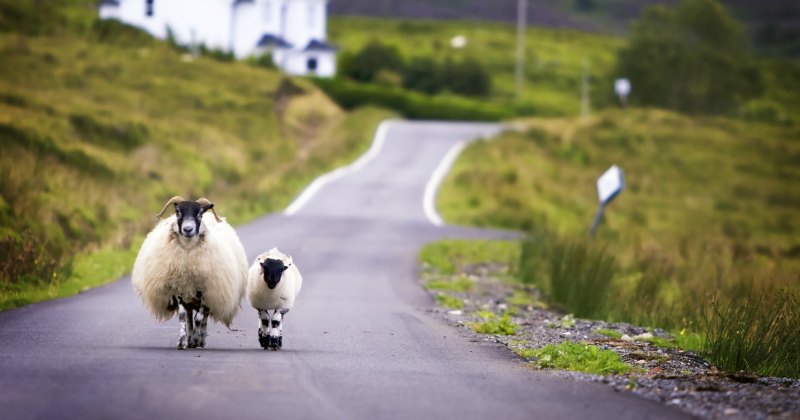 What companies do you admire for innovation in sustainability?
"Well, I don't think anyone can ignore Tesla. They're doing such incredible cutting-edge work in the energy and transport sectors.
But on a more local level, I'd have to mention Mara Seaweed. I work with them and love the idea of their product.
They studied ancient diets in the UK and discovered that seaweed was a huge part of it. So, they aim to bring seaweed back into our diets. And by doing so they're creating jobs in small seaside communities, while not disturbing the natural ecosystems. I'd love this company to grow over time internationally."


How have Rabbie's changed the way they have contributed to the environment? And what's your fondest Rabbie's contribution?
"It's always been part of our DNA, but it has become more sophisticated. Our first policies were based on simple intuition, whereas now there are structures and measurable targets around our values.
One of my favourite innovations is our carbon tax and the projects we invest it into. I remember a great project where we funded planting native woodland. The hazel trees we helped plant will be used by the Crannog Centre for crafts education and conservation activities. But the most memorable part was when we organised a trip to the woodland with a local Edinburgh primary school. It was amazing that this trip could inspire future heritage advocates, while at the same time introduce kids to Highlands for their first time – they got their hands dirty too planting some of those hazels!
Thinking about it makes me look forward to this year's projects."

How do you think sustainable tourism will change in 10 years' time?
"I think the biggest change in tourism will be around how people travel around destinations.
With the advent of self-driving cars, using public transport for getting from 'a to b' and 'here, there, and everywhere' will become significantly easier and cheaper. People will be able to hop on a train to go the long distances and hop off at another station and have the convenience of an artificially intelligent car to take them wherever else they want to travel. This should mean travel becomes less stressful. And there won't be a need for so many cars and our streetscapes won't require to be lined with parked cars - So, all-in-all I think a lot will improve!
But I don't think our tour-operator model will change much.
As people become more digitally isolated, there'll be a growing demand for authentic, real experiences with other people. And that's what our tour guides do best. In fact, perhaps they could do it even better with self-driving vehicles! We'll be waiting at all those train stations along the way to help people explore further."


What one thing would you change about tourism?
"I'd want every local to treat every traveller like they're guests in their home. And people to truly appreciate that the traveller has chosen to visit the local's home. But I suppose this is a just a long-winded way of saying I'd love great service everywhere for all travellers!"