A Quest into the South: 4 Days in Devon and Cornwall

From the breath-taking Minack Theatre and Durdle Door to the fascinating history of Tintagel Castle and Stonehenge, Rabbie's own Dylan reviews the 4-day Cornwall, Devon & Stonehenge tour.
Cornwall & Devon… just thinking about the area invokes images of perfect coastlines unlike anywhere else in the country, wild moorlands and seafood to die for. It's really not far from the truth. But visiting this part of the country, you get a feeling for what it means to be from here. It's so laid back, everyone is incredibly friendly and let's be honest, being by the water all the time and having better weather than the rest of the country must do wonders for the mind and soul.
If this part of the country has been on your radar for some time, all I can say is – you must come here. Often when planning a trip, I try and find locations that have a good mix of things to see and do. Nature. History. Great Food. All things that in my mind make the perfect holiday. So, when I say this tour is the perfect blend of all these things and more, I mean it.
I've been to my fair share of exotic places – China, Uzbekistan, Myanmar… but this corner of my own home seems to have eluded me all this time. Saying that, visiting any new spot still brings an immense level of excitement. You don't know quite what to expect, and even if you think you do – I can guarantee you'll be surprised.
First things first, the departure point of Bristol is a great part experiencing this tour in its own right. Such a cool vibe and so many things to see, just walking its streets will make you fall in love with the place. Definitely add on time either before or after your trip to explore this vibrant city.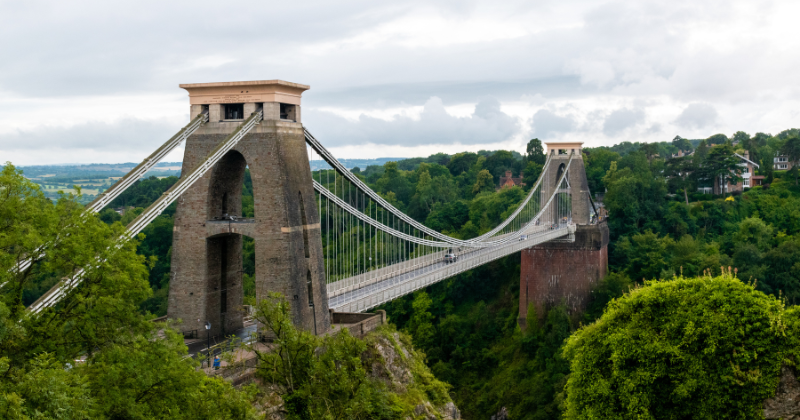 TIP: Definitely head up to Clifton Observatory for amazing views of Clifton Bridge and the River Avon.
Okay, I'll move on, this is all about Cornwall, Devon & Stonehenge. But before we get into the tour itself, let me give you a quick rundown of our companions on this journey that truly made it so special…
Firstly, our driver-guide Dan - essentially a walking encyclopedia who knew all the secrets of the region, no question went unanswered and all of us were kept wanting to discover more with his engaging and curious nature.
There was also James, a colleague from an agency we work with, out on his first tour with us to get the Rabbie's experience firsthand. He ended up becoming a best mate on the trip, sharing the same enthusiasm for the places we were visiting.
Then there was Neil, a writer and journalist, with his wife Nicola – probably the easiest people on Earth to talk to, who also seemed to have vast knowledge of the literary aspects of the region. It was like being surrounded by guides - I'm not going to complain about learning even more!
And finally, Françoise, the sweetest Parisian woman, who had already been on many Rabbie's tours – she knew her stuff (talk about dedication).
With such a tight-knit group, we all got really close over the duration of the tour, and even with us all just meeting for the first time, you could tell we were going to have a great time exploring new places and getting to know each other.
Day 1:
So, off we set on a new adventure, ready to embrace all this region has to offer. We made our first stop in the medieval village of Dunster. We were only here for a quick coffee stop, but if this was any indication of how the rest of the tour would be, I was ready. As you arrive, the towering silhouette of Dunster Castle against the sky immediately captures your attention. Gorgeous, what a perfect start.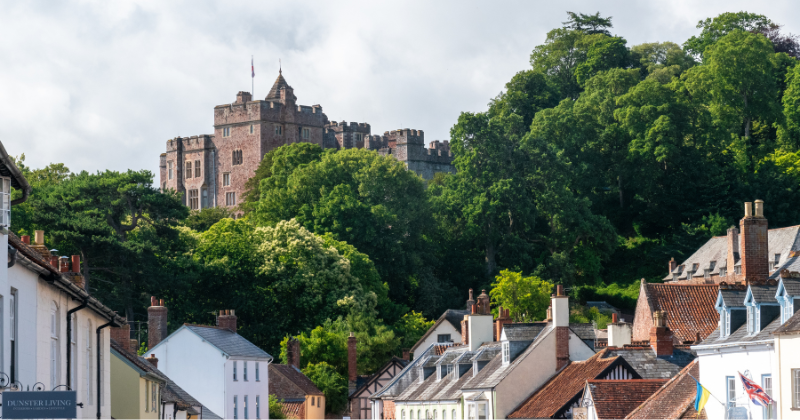 Next up, we made a stop in Lynmouth, a gorgeous coastal village nestled where the Exmoor moors embrace the shore. A peaceful harbour, greenery in all directions, a beach, a funicular, rows and rows of trinket shops and cafes – it was like an all-inclusive package delivered right to your doorstep. But for me, this was the start of a Cornish pasty enlightening. For those of you that don't know, a Cornish pasty is essentially an entire roast dinner in flaky pastry (yes, it really is as delicious as it sounds). Up in Scotland, we don't really see these all that often, so it felt special – now being able to pick one up at just about every stop on the trip. Saying this, food was a surprisingly amazing part of the whole southwestern experience, but more on that later.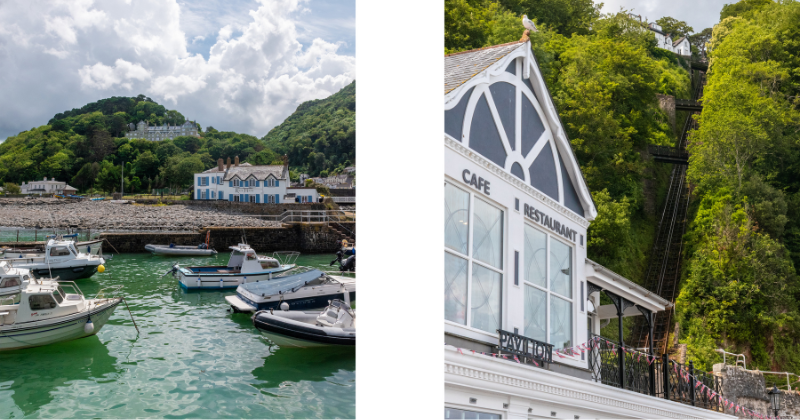 Our final stop of the day was at the imposing Tintagel Castle. It must be said, there was a bit of a theme on this tour… when we were driving, the rain would be lashing it down, but as soon as we arrived at a stop, the clouds would clear, and the sun would come out. At no time was this more apparent than at Tintagel… it was gorgeous. Perched on a rugged headland of North Cornwall, this majestic ruin completely blows you away. You even have to cross a bridge high above the water below to get access to the ruins, it's truly exhilarating (assuming you don't have a fear of heights).
It's also the supposed location where King Arthur was born, so stepping inside the castle's ruins lets your imagination roam free. The Great Hall, remnants of courtyards, and the eerie dungeons tell stories of knights, kings, and battles. These stone walls have witnessed centuries of history, it's almost impossible not to feel a connection to the past here.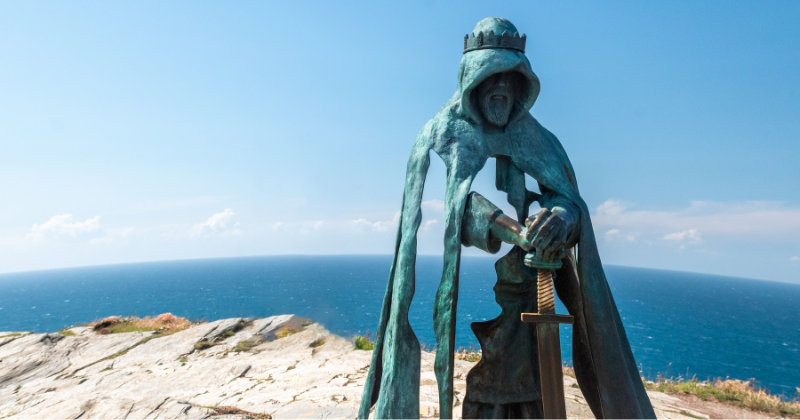 It's more than just tales and legend though. The surrounding cliffs and waters are totally mesmerizing. It seemed no matter where you looked, you'd be faced with dramatic scenery for as far as you can see. Just seeing those azure waters crashing into the coast was honestly a major highlight of the whole trip.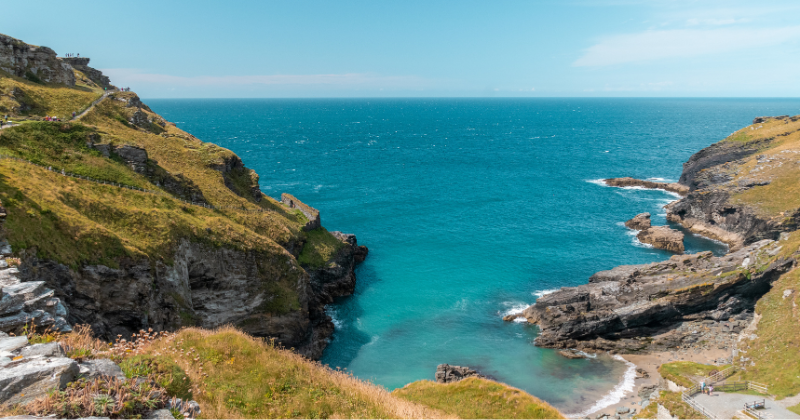 We then set off, heading to Falmouth for the night. Now, Falmouth was just our lodgings for a couple of days, it's not a main sight on the tour, but I feel like it needs its own special mention. This is one stunning harbour town, a high street full of lively restaurants and pubs. I was confused, this was a Sunday night, why on Earth does it feel like a Saturday? Hey, I'm not complaining. James and I got ourselves fish and chips and sat down at the harbour, looking out over the water as the sun sets. Remember how I was saying food was a good part of this trip? This might have been the best Fish and Chips I've ever had. Our driver-guide Dan let us know that every chippy here is amazing so you really can't go wrong. All this before heading out for a couple of drinks at the impossibly characterful pubs of the town, talking to some locals, who are some of the easiest-going people you will ever meet. What a perfect end to the first day.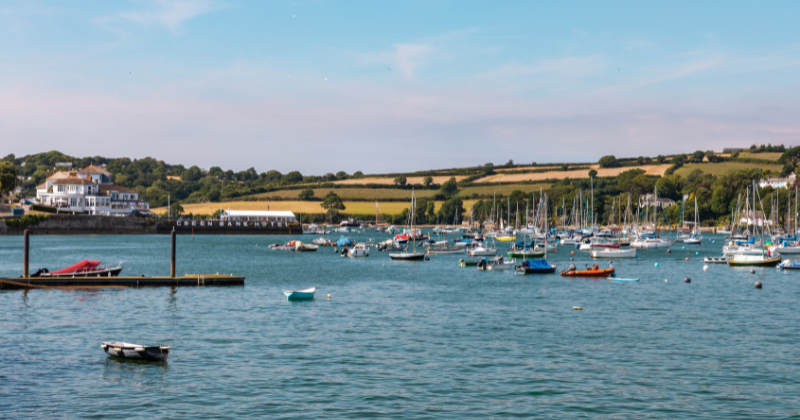 Day 2:
The start of our second day did not start out too promising. Leaving Falmouth, the heavens seemed to open up. Rain, rain, wind and more rain. Our first stop was St Michaels Mount, a tidal island off the Cornish coast. Unfortunately, the weather had got so severe we couldn't see it from the mainland. Seaside heaven or no, this corner of England is as wild and harsh as any.
However, on arrival at the next stop, that was all gone. My camera literally ran out of memory because I couldn't stop taking photos of every little nook and cranny.
This was the incredible Minack Theatre… its almost as if the rain wouldn't dare make an appearance here. The sun was back out and my immediate thoughts were simply 'what an incredible piece of architecture'. The first thing that strikes you is its dramatic setting. An open-air amphitheatre carved into the Cornish cliffs high above the water… how this isn't topping lists of things to see before you die, I will never know.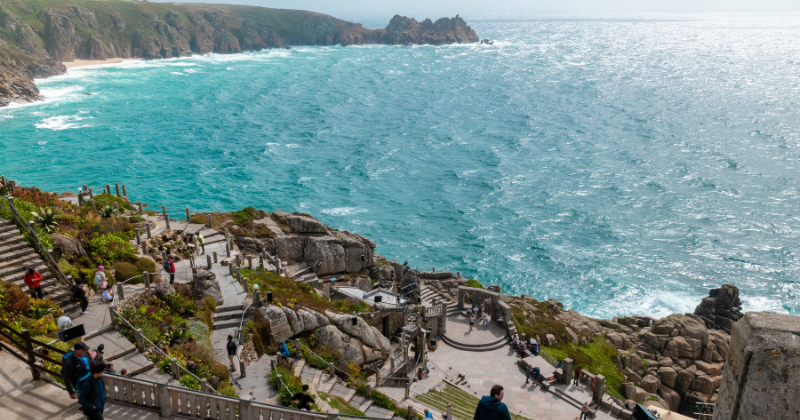 This is also more than just a venue for theatrical performances; it's a work of art in itself, a tribute to the arts, and a canvas where the Atlantic Ocean paints its ever-changing backdrop. I only wish we could have seen a show here… what an experience that would be!
As you navigate the stone pathways and terraces, you can't help but marvel at the dedication and vision that went into creating this living work of art. The attention to detail, from the carefully positioned seats to the meticulously designed stage, showcases a love for both drama and nature. The story behind this masterpiece is also just as fascinating. With the help of only a few local craftsman, local resident Rowena Cade dedicated most of her life to creating this marvel. Over the years, Rowena shaped the amphitheatre - hauling materials, mixing concrete, and carving the terraces herself. Her dream was to create a space where performers and the audience could connect with nature, where the sea and the sky would become a part of the theatrical experience… she surely succeeded. Her legacy lives on, and the theatre remains a beacon of artistic expression and a tribute to the creative vision and determination of one remarkable woman.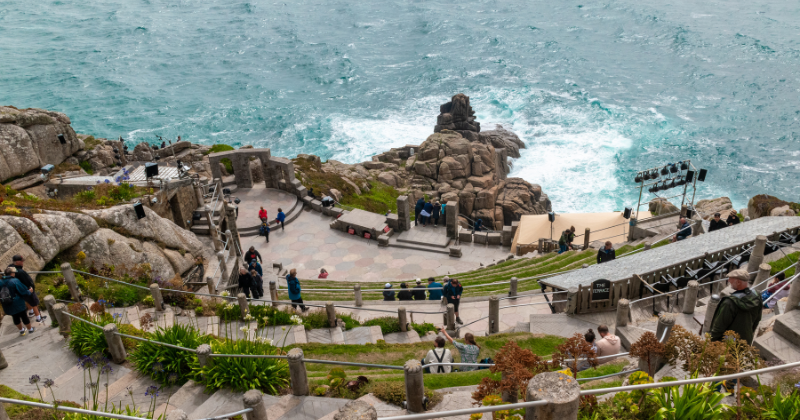 We continued the day by heading to Land's End, the most southwesterly part of mainland Britain. Don't get me wrong, the location is a bit gimmicky – its filled with food stalls and there's even a cinema (who knew), but once you get past this and arrive at that iconic signpost you get a feeling for what Land's End is. It's like you're standing at the edge of the world… the waves crashing against the cliffs, the salty breeze in the air - an instant immersion.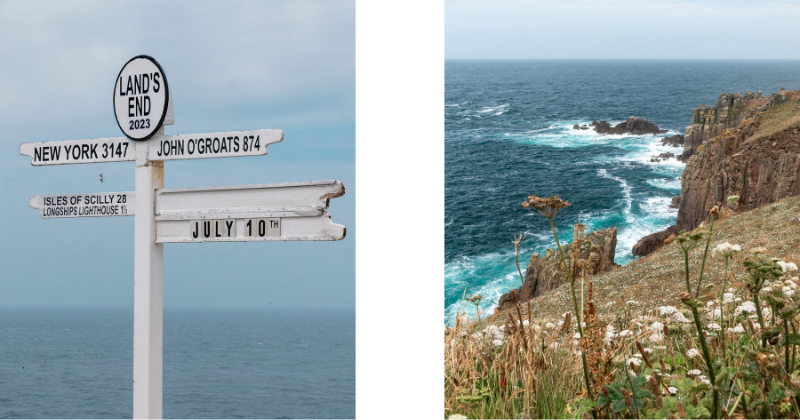 After a quick coastal walk to admire the wild coast, we were back on the bus to our final stop of the day, the picturesque town of St Ives. This place is a haven - amazing beaches, pretty winding streets and a laid-back attitude that invites you to simply go with the flow. Although the weather had unfortunately turned again, there was something about looking out to the beaches and people watching that was fascinating. Most on the beach were not fazed by the weather at all. Still diving in and out of the water, seemingly having the time of their lives, while those of us not wanting to get wet were seeking shelter in the form of a cozy pub with some great food and a drink (guilty). It was surprisingly calming – this is a resort town, people are here to enjoy themselves, and a little rain isn't going to stop them from doing that, I love it.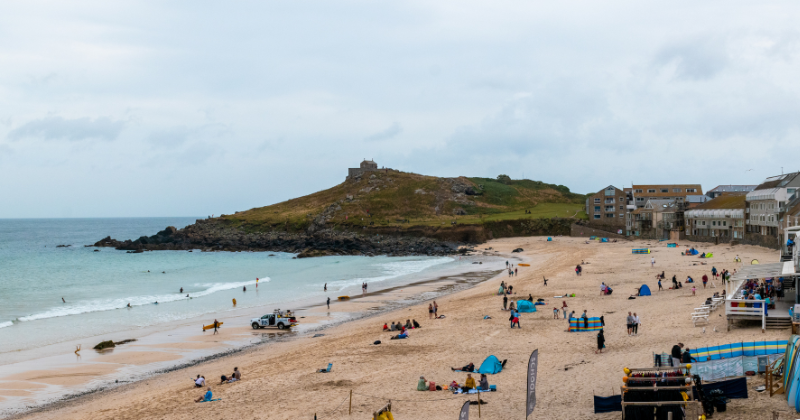 Day 3:
Our first stop for our third day was the ancient market town of Tavistock, famous for being the home of cream tea… which just might be the perfect combination of things:
Scone, clotted cream, jam and a cup of tea.
It's actually heavily debated between Devon and Cornwall on whether you put the cream or jam on your scone first. Devon thinks cream, Cornwall thinks jam. I had to side with Devon on this one (sorry Cornwall). After a perfect wee cream tea stop, we spent the rest of our time wandering the central market. Seemingly everything was sold here – homemade flapjacks, coins from the 19th century, you name it.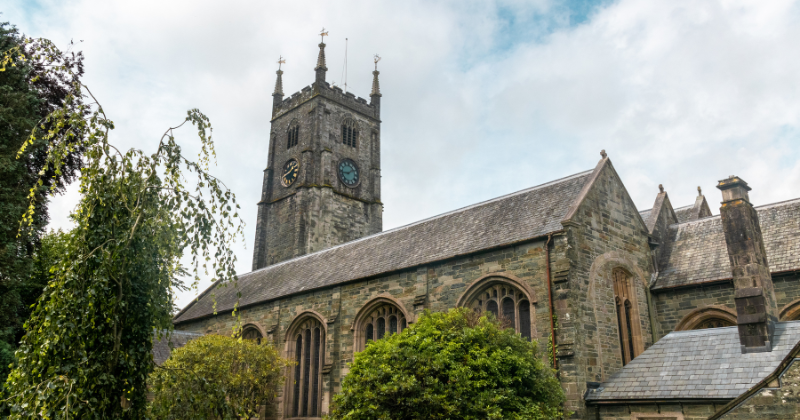 The rest of our day was spent exploring the vast Dartmoor National Park. All I can say is what a place, you never truly knew what to expect. Passing through quaint little towns at every turn, one minute you could be passing a 400-year-old bridge. Oh, and now there's a group of wild Dartmoor ponies running alongside the bus. Now you turn a corner and there's a massive expanse of moorland that seems to come from nowhere. I was half expecting Godzilla to randomly appear at this point.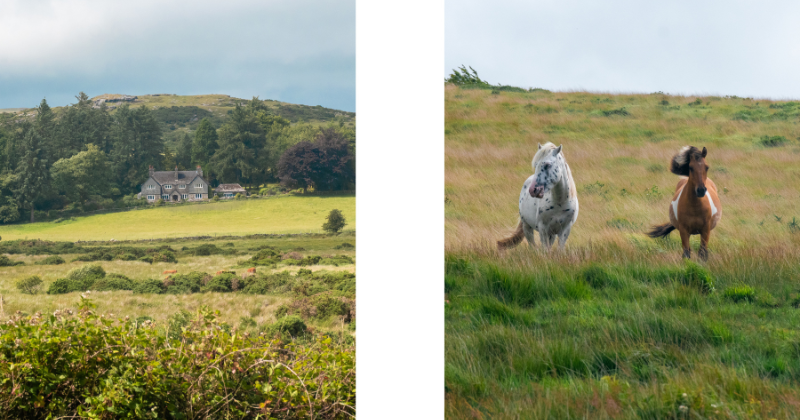 We ended up stopping at Haytor Rocks, one of many granite tors in the park, providing commanding views over the moorland for miles on end (be careful as it's seriously windy). We then made our way to Exeter for our final night's stay.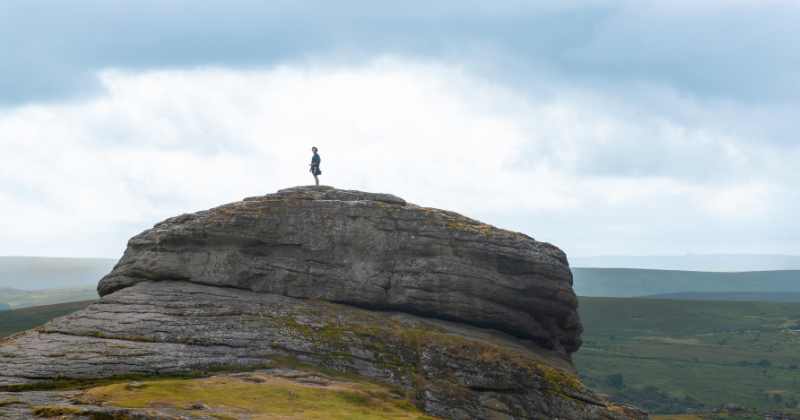 Day 4:
We started our final day off early, wandering around the charming coastal town of Lyme Regis. A waterfront and harbour with pastel coloured beach huts for its entire length – this is the definition of a pretty seaside town.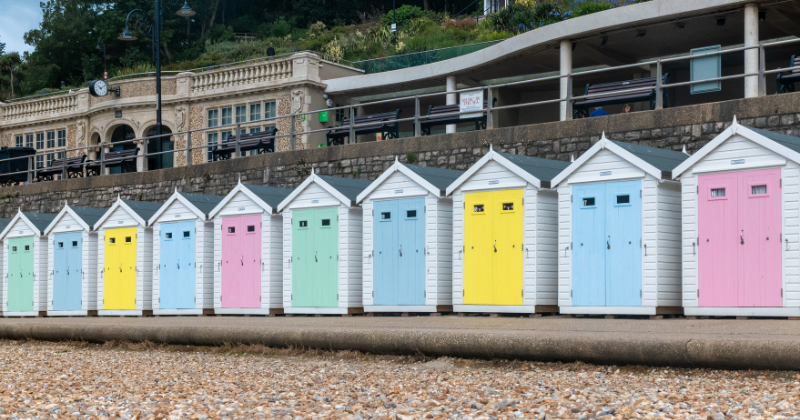 With the sun now fully beating down, we headed to our next stop – Durdle Door, the gem of the Jurassic Coast. A gorgeous limestone arch, formed by waves crashing into the coast and eroding rocks away over millions of years. This was the place I was personally most excited for on this tour. As a former geology student, all things to do with the natural world pique my interest and this is about as fascinating and beautiful as it gets.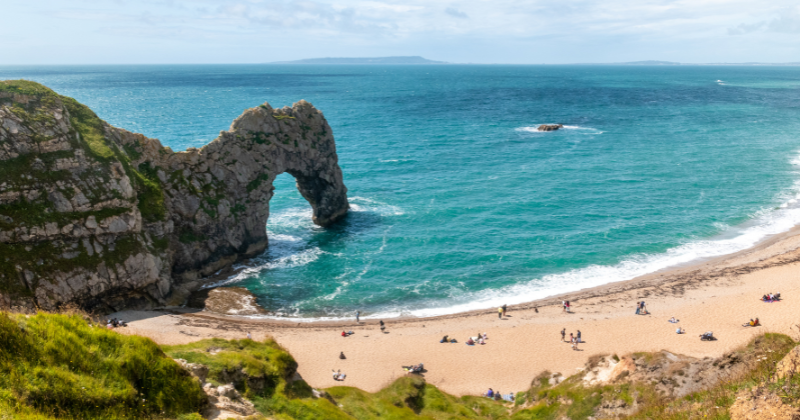 Walking down the path towards the coast, seeing beaches and sparkling waters in the distance over the cliff edge, it felt like you were walking towards your own destiny of sorts, like the whole trip had been leading to this.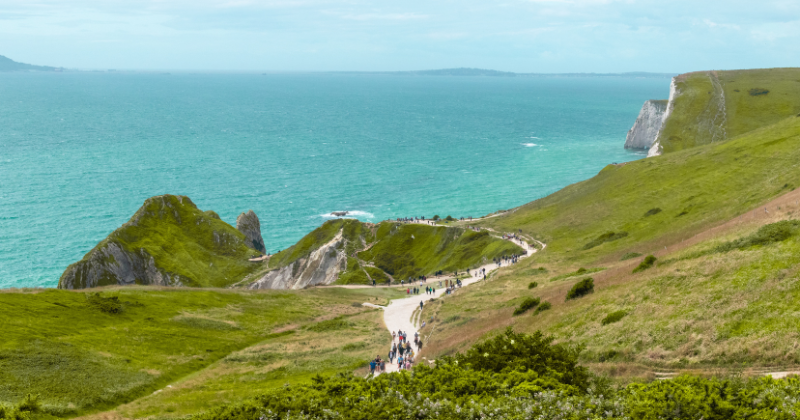 You then arrived at the first lookout points, surrounded by the most outrageous cliff faces, perfect beaches and turquoise waters. Yep, this is it – leave me here all day as far as I'm concerned. Of course, I'm having a dive in the sea I thought to myself – I'll ignore how cold it is, I know we're still in Britain (although it certainly doesn't feel like it) – but this is just too perfect to pass up. And I must say, chilling out on the most perfectly pebbled beach and having a dook, all while enjoying the most incredible surroundings, is certainly an all-time travel highlight for me. I could honestly talk about this for hours on end – but if you do come and see this for yourself, I promise it'll stick with you forever.
Our final stop of the day (and of the tour) was at imposing Stonehenge. If you've ever been at other historical sights, you'll know how small you can feel in the wake of human achievements. But Stonehenge is a whole other thing entirely, you feel microscopic.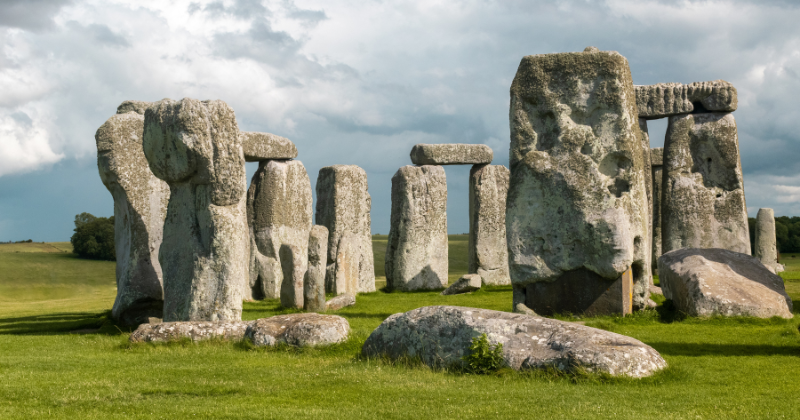 5000 years old. That's older than the Pyramids of Giza. That is just an incomprehensible amount of time. How these stones can seem so primitive but also so incredibly advanced truly boggles the mind. Shrouded in mystery, it's a magnet for explorers and dreamers alike, and for good reason. How and why they are there is still debated. A burial site? For religious pilgrimage? The stones even align perfectly with the sun on both the Summer and Winter solstices. How this could be done back in primitive times is nothing short of astonishing. The perfect end to the trip. Like the stones themselves, everything had come full circle.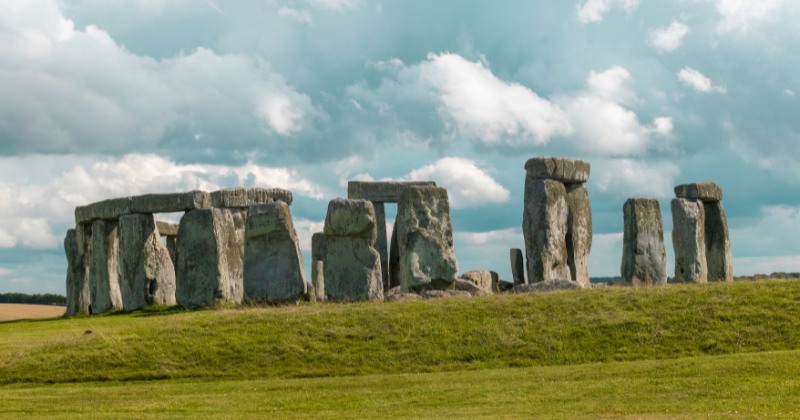 Heading back to Bristol, there was definitely a bittersweet feeling among the group. The tour now over, it was time to say our goodbyes, parting ways now as friends. It's always the same with a great trip - it's sad that it has to end at some point, but the memories you make stick with you forever, and that's worth more than anything.
If this sounds like your perfect trip too, be sure to check out the 4-day Cornwall, Devon & Stonehenge tour departing from Bristol.