Our Top Rated Tours of 2016

2016 was a great year for us. We launched lots of new tours, welcomed more travellers, and received fantastic feedback.
But which were our top rated tours of the year?
Look no further as we tell you the top 10 for 2016. And hopefully it'll inspire your choice for 2017.
The Kelpies & Falkirk Wheel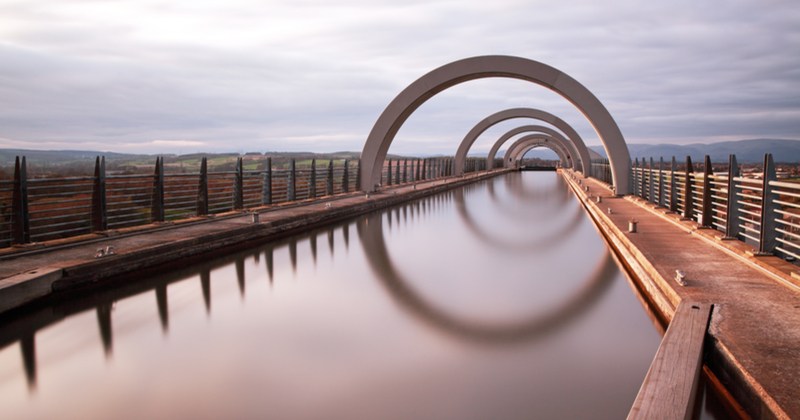 This is a new half day tour which started in August but has been a hit so far. Departing from central Glasgow, the tour offers you the opportunity to see two unique Scottish structures.
The Kelpies are the largest horse sculptures in the world. Standing at 30m high, you get the opportunity to see this amazing engineering and design feat up close.
As if one engineering delight is not enough on one tour, we also visit the Falkirk Wheel – the world's only rotating boat lift, which connects the Forth and Clyde canals.
Two popular sights, one popular half day tour – make sure it's on your list to do in 2017!
- Tour lasts four hours and runs on Wednesdays, Fridays, and Sundays throughout the year
- Prices from £22
Magical Mull, Isle of Iona & West Highlands - 4 day tour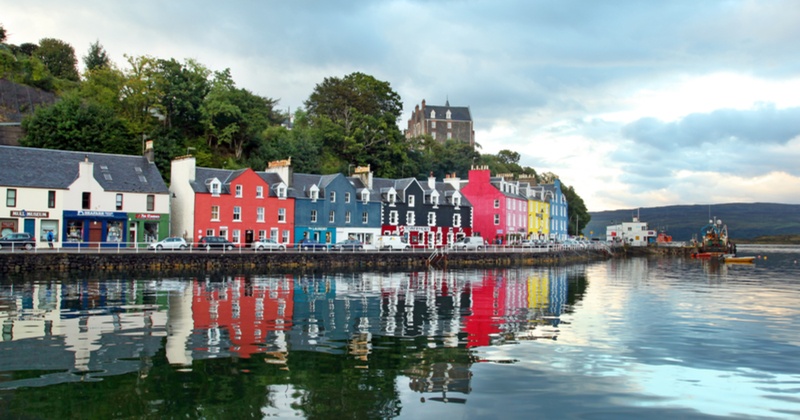 It's not surprising you picked magical Mull truly as one of your top ten tours of 2016. The tour enables you to explore the remote beaches, wildlife, dramatic landscapes, and mysterious standing stones of this island from your base in the colourful harbour town of Tobermory. You also visit the island of Iona, where you can experience the Abbey and museum with traditional Celtic crosses and headstones, as well as take a trip to Staffa and Fingal's Cave.
- Tour runs on Tuesdays between March & October.
- Prices from £199
Oxford & Traditional Cotswolds Villages - 1 day tour
Another new tour which features in your most popular for 2016.
It's easy to see why this tour has been an instant hit because it combines the architectural wonders of Oxford with a visit to some of the stunning rural villages of the Cotswolds. Escape the hustle and bustle of the big city and explore beautiful Oxford, home to 1,500 listed buildings and a world-renowned university and colleges.
As the largest Area of Outstanding Natural Beauty in England and Wales, the Cotswolds offers some of the most beautiful countryside in England.
All in all, a great tour to get a true feel for traditional England from the heart of London.
- Tour runs on Mondays, Wednesdays, Fridays and Sundays throughout the year.
- Prices from £49
On the Trail of Jamie & Claire – Rabbie's 4 day Outlander tour
A unique and special experience for lovers of Diana Gabaldon's books and the Outlander series. You can join other Outlander fans from around the world and visit the iconic sights where the series has been filmed as well as those that inspired the author.
- Tour runs on set Fridays between May and October.
- Prices from £189
Iona, Mull & the Isle of Skye - 5 day tour
This five day tour explores the west coast islands of Scotland and is a definite customer favourite.
The tour meanders its way past castles, ruins, and mountains en route to the first base in Oban - 'the gateway to the isles'. From here, you explore the dramatic coastline of the island of Mull and the tranquil haven of Iona as well as an optional trip to the Isle of Staffa.
Heading further north, the tour passes Glencoe and Fort William and on to the second base in Plockton on the Isle of Skye. Here, you can explore some of Scotland's most iconic landscapes full of natural wonders and history.
- Tour runs on Mondays, Wednesdays & Saturdays in spring and summer.
- Prices from £269
Orkney & Scotland's Northern Coast - 5 day tour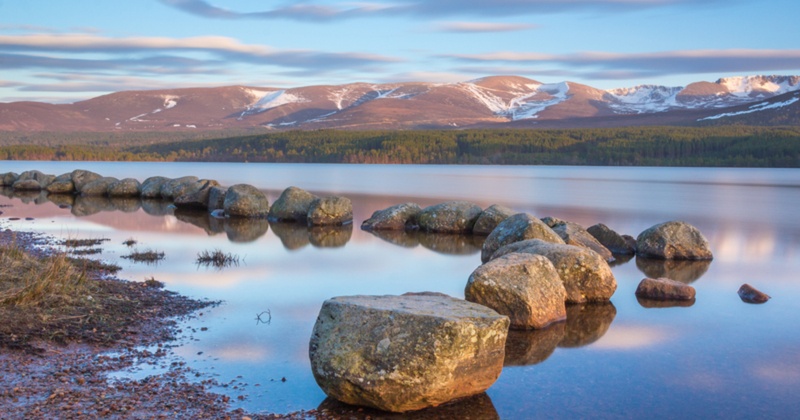 We call this a 'tour to treasure for a lifetime' and it certainly has proved to be that for many of our guests.
The tour takes in the outstanding natural beauty of the Orkney archipelago and explores its fascinating history and Neolithic sites of stone circles, tombs and ancient monuments which have been given UNESCO World Heritage Site status.
Along the route of this tour you'll visit lochs, glens, castles, the rugged coastline of the northern coast as well as the battlefield of Culloden and Clava Cairns as featured in Outlander. This truly is a real taste of the rugged landscapes and history of Scotland.
- Tour runs on Wednesdays, Fridays & Sundays in spring and summer.
- Prices from £289
Discover Northern Ireland - 3 day tour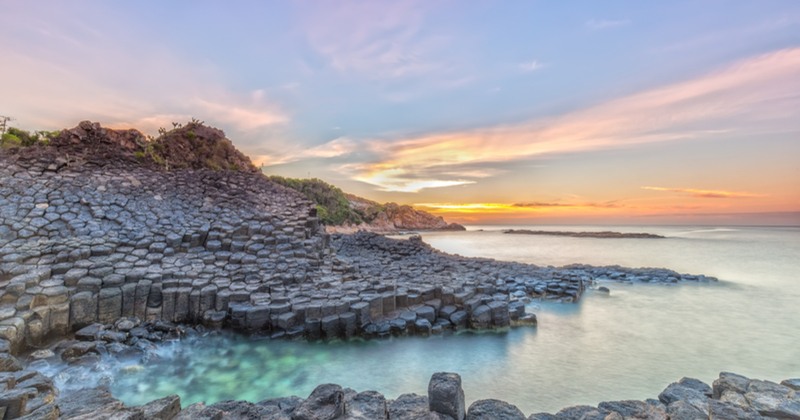 Northern Ireland, a land of iconic sites and dramatic landscapes. A tour popular with our travellers as it explores the history and wonderful scenery of this small country.
The many highlights of the tour include time to explore the majestic city of Belfast and its unique history, the dramatic peaks of the Mourne mountains, the volcanic steps of the Giant's Causeway as well as several of the scenic backdrops for Game of Thrones.
- Tour runs on Tuesdays from April to October.
- Prices from €239
Ring of Kerry, Killarney & Cork - 4 day tour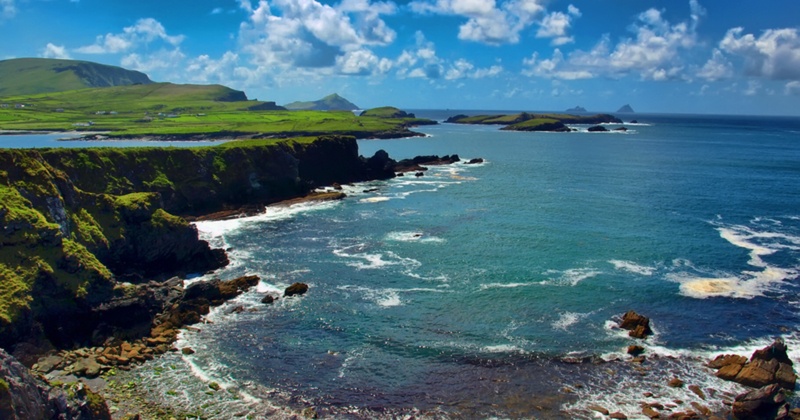 Get the real flavour of Ireland on this four day tour which takes you on a journey to well-known sites as well as off the beaten track gems.
Experience the finest Irish landscapes on the Ring of Kerry circuit – from steep mountains to the rugged coastline and lush green fields to quaint towns and villages. The vibrant city of Cork offers a contrast, where you can meander the busy markets and historic buildings. This tour also visits a few unique destinations where other tours do not go – so, if you want to get to know Ireland – this is the trip for you!
- Tour runs on Sundays from May to September
- Prices from €309
Oban, Glencoe, Highland Lochs & Castles - 1 day tour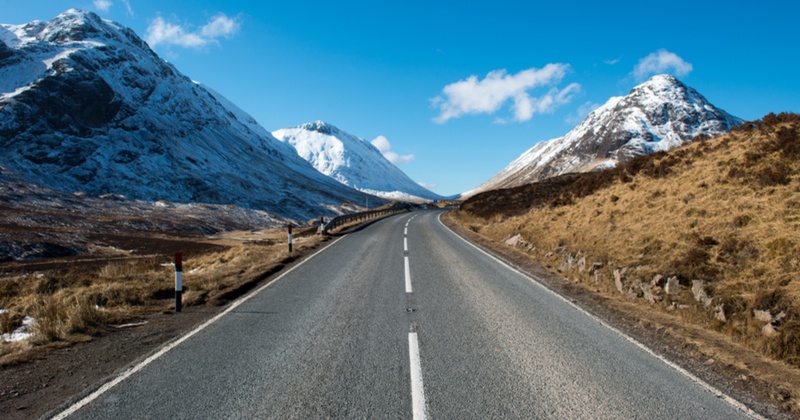 If you're looking for a tour of Scotland in just a day, this is the one for you! Old ruined castles, stories of old clan rivalries, stunning mountain scenery and lochs give you a true feel for this magnificent country.
Pass through iconic Scottish sites such as Glencoe, Oban, Kilchurn Castle, and Rannoch Moor on this well-loved day tour direct from the heart of Glasgow.
- Tour runs daily all year
- Prices from £39
York, the Dales, Lake District & Hadrian's Wall - 5 day tour
Discover the very best of Northern England on this five-day tour from Edinburgh.
One of the first stops is Alnwick Castle, filming location of many movies and TV programmes including Downton Abbey and Harry Potter. Another highlight is the walled city of York, take time to wander the quaint cobbled streets that lace its centre or explore York Minster, one of the world's most magnificent cathedrals. This tour will also take you to Hadrian's Wall, the Yorkshire Dales and the Lake District.
A tour jam packed with highlights – be sure to add it to your 'to do' list.
- Tour runs on Mondays from April to October
- Prices from £239
Prices quoted exclude accommodation and entry into attractions and sights.