How to Spend a Perfect Day in London?

If you are in London for under 24 hours, planning a tour that gives you maximum satisfaction might be quite a daunting task.
You have so many activities to choose from and very limited time, given the various traditional British things to experience and attractions that every visitor ought to make time for.
You'll need a good travel plan.
A perfect day, however, depends on your tastes and preferences.
Fortunately, I've come up with a comprehensive list of activities you can do on a trip to the UK's capital. Should you find it challenging to navigate through the streets of London, just remember tourists can hire the services of a professional tour guide or they can find free walking tours offered by locals.

Morning

Nothing makes your day better than a good coffee and delicious food. So start in Westminster and get your fuel in the anticipation of a busy day. With a full stomach and some caffeine, you are good to go. From here, you can make your first stopover at the South Bank just across the Thames.

At the South Bank, you'll get a perfect view of the London Eye and the skyline of London. While at the banks, the various features within your vicinity include the Tower of London, Tower Bridge, and Shakespeare's Globe Theatre.

Shakespeare's Globe will be your next destination. You can see a play for five pounds in the standing room. These sessions are three hours long, but it is worth both the time and money. I believe these people are precisely what whoever came up with acting had in mind. You get to see the award-winning screen artists do what they know best on a live stage. Amazingly, they do not use mics, but you can hear them clearly.

After Shakespeare's Globe, you can make a stop at Tate Modern. If you're keen on art, this is a place you may wish to spend more time. A history lover or not, you'll be amazed by the galleries inside of the former power station.
From the top of its switch house section, you can admire a beautiful view over the skyline with the Gherkin to the left and the Shard to the right. The entry to the museum is free and an organisation called Tate manages it. Despite the free admission, you will agree with me that the organisers are doing a fantastic job in the facility. As lunchtime nears, the Borough market might be a perfect destination.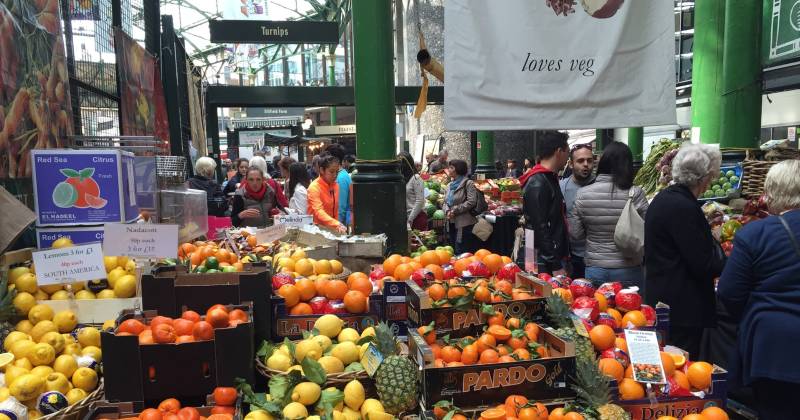 The market is probably the capital's oldest food market. Hungry or not, at the Borough, you will find something to whet your appetite. After your meal, you can take time to wander through the restaurants, stalls and the busy streets within the four main divisions of the market. On your way out you may go through London Bridge tube station, as you enjoy the great view of St. Paul's Cathedral on your way to the city.

Afternoon

Make a point to get to Big Ben. Big Ben is the name of the Great Bell inside of the tower. And if you're lucky, you may find the Houses of Parliament in session. From here, if you stroll across the bridge, you will rise to the London Eye. Having had a busy day already, you may need a cool place to relax and revisit your day's activities.
That means it is time to head to Greenwich. It is much more adventurous if you use the Emirates Airline, a cable car that goes across the River Thames. You can also get a boat up the river next to the London Eye and make a new trip down to Greenwich. Alternatively, you may decide to visit the Tower of London. Just remember, should you get there, taking photos of the jewels is prohibited.

At the Tower, you can get an audio guide which is very clear and entertaining. You also get to view the many carvings made by the prisoners who used to be kept there.


Evening

In the evening, some of the best places to visit include Soho and Covent Garden. The Garden is never dull. There is plenty of festivity in the surroundings, which is compounded by all sorts of artists including musicians and magicians. And there are also restaurants which serve drinks. Remember, London is well-known for big pubs, some of them older than some countries in the world.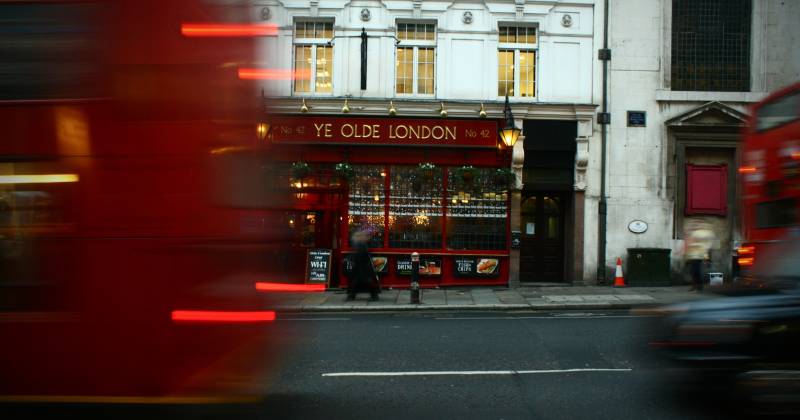 If you are interested in nightlife, South Kensington, situated along Walton street, would offer you some perfect company, as you reflect on the events of your short but insightful trip.

Perfect Day in London Map
Lilly Herbert is a devoted career specialist, helping many students and people making the right career choice. She usually evaluates the individual's background, training, and education in order to help and guide them in choosing a profession or a degree necessary to be successful. When she is not helping others, you can find her exploring the nature.