Solo Travel in Europe - 5 Top Tips Guide

Solo travel in Europe isn't just a vacation. It's a playground for the intrepid traveller. You get to navigate through its diverse landscapes, connect with locals, and tantalise your tastebuds with a variety of cuisines, all on your own terms. Yet, the question looms, where to kickstart this incredible journey? Given the choice of over 50 countries, plotting your European solo adventure can seem daunting. Fear not, for our guide on solo travel in Italy, Spain, Portugal and Switzerland provides all the essential details to get you confidently ready for take-off.

Coming up in this guide:
Why Travel Solo in Europe?
Europe can open the door to solo travelling for the first time, as it contains an array of cultures and history to discover. It's while touring solo that you can wander at your own rhythm, and indulge your curiosities, all while savouring the experiences of touring Europe. Be it immersing in local history, relishing Mediterranean cuisine, or engaging with friendly locals, solo travel in Europe is more than just a journey, it's your chance to discover a new side to yourself while exploring the world beyond your doorstep.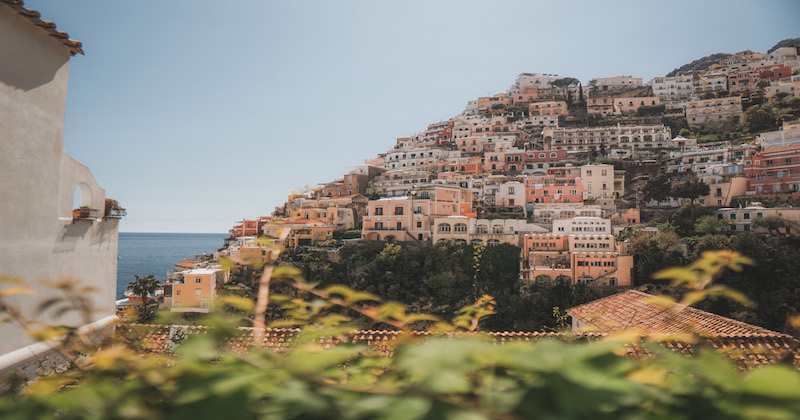 Which European Destinations are Best for Solo Travellers?
To simplify your decision, we've curated some of the top solo travel destinations in Europe that are sure to enrich your experiences.
Italy
When you tour Italy, it's a journey into a timeless dreamscape, and a place where history breathes life into the present. Get lost in Rome's lively streets, accented with ancient ruins, or retreat into the serene embrace of Tuscany's vineyards and quaint hilltop towns. It's the beauty of this location which makes it perfect for solo travels in Europe.

We found each region of Italy serves as a unique chapter of your solo European adventure. It's overflowing with rich art, enchanting architecture, and guilt-free cuisine that will make your solo journey truly unforgettable. If you've never had the pleasure of roaming this country's walkways, read our guide to a 6 day tour in Italy.
Spain
A vibrant land where traditional culture and contemporary life coexist in harmony, touring Spain can be an exceptional destination for solo explorers. Immerse yourself in the pulsating energy of Madrid, a city where life is celebrated on its streets. Or lose yourself in Barcelona's artistic marvels. Experience the Moorish grandeur of Granada's Alhambra, or find your rhythm in the passionate Flamenco dances of Seville. Spanish hospitality makes Spain an unmatched setting for solo travel in Europe. To make it even better, you can fly to Spain directly from the USA. Ready to explore?
Portugal
Often overshadowed by its neighbouring countries, touring Portugal can be a compelling destination for solo travellers in Europe. You can wander the cobblestone streets of Lisbon, a city where modern culture and historic charm blend seamlessly. Venture to Porto and indulge in its world-famous port wine. Experience the dramatic cliffs of the Algarve or lose yourself in the tranquillity of Douro Valley's vineyards. Portugal's unique mix of vibrant city life, rugged coastlines, and tranquil countryside make it a captivating destination that draws solo travellers to Europe.

Flying from across the pond? Discover our guide to direct flights to Portugal from the USA.
Switzerland
The idea of taking a tour of Switzerland may include the traditional landmarks, including indulging in decadent Swiss chocolate or joining a watch-making workshop in Geneva. But you can also be inspired by what you can see when you step off the beaten path. Switzerland's lush green pastures and electric blue lakes surround some of mother nature's best waterfalls. Be sure to keep your camera close as you'll be captivated by your surroundings when solo travelling in Europe.
5 Top Tips for Solo Travelling in Europe
Embarking on a solo adventure in Europe can be a thrilling experience. While it often comes with a unique set of challenges to figure out, you can also feel a sense of liberation that's rarely found. Here are our solo travel tips designed to enhance your European adventure.
Prioritise safety – Safety is vital when travelling solo in Europe, especially if you're a solo female traveller. Our advice is to stay in well-lit areas, especially at night, share your itinerary with someone you trust, and keep emergency contacts handy. You can also take part in a small-group tour if you want to experience the country but with other like-minded individuals.
Adapt to different cultures – Europe is diverse with different cultures, languages, and customs. From our experience, take some time to learn a few basic phrases in the local language, understand the local customs, and offer respect. Believe us, it can go a long way when you're solo travelling in Europe.
Connect with locals – Europe thrives on a sense of community, and even solo travellers can experience it. While in each country, connect with the locals over a drink. They are often eager to share their stories and traditions, while also listening to your solo travel adventures. It's the key to a rewarding travel experience in this part of the world.
Europe's currency - The main currency in Europe is the Euro, which is used by 25 countries. It's best to check what currency your country of choice uses and shop around for the best exchange rate. Using a currency converter tool can help you to understand the best deals before your holiday.
Best time to visit - Summer is the perfect time to solo travel in Europe. The weather is warm and there will be lots of other tourists you can team up with on a small-group tour. If large crowds are not your style, you may want to consider touring in autumn or spring. The weather can still be warm but you avoid mass tourists.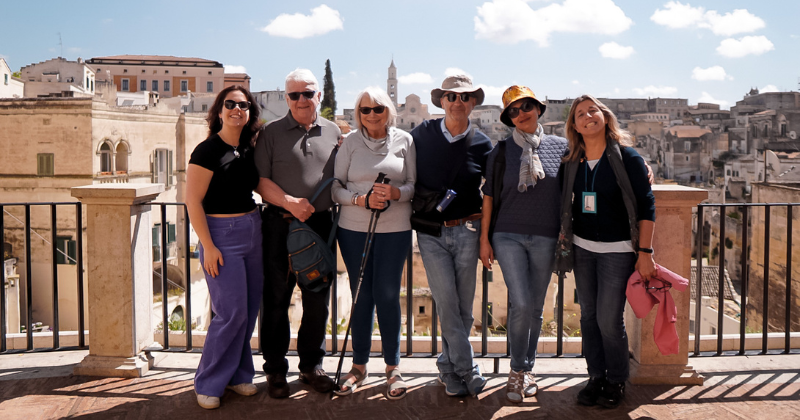 How to Travel Solo in Europe
Solo travelling in Europe can be relatively easy, which is why many use interrail to make the most of the countries. The extensive rail and flight network can connect numerous countries, allowing travellers to visit multiple destinations in a short period. Read our guide to solo travel to discover more.
Make Connections on Small-Group Tours
Travelling Europe alone doesn't mean you have to be on your own. By joining a small-group tour, it allows you to embrace the freedom, while also having a sense of comradery. Our mini-coaches are the perfect size to navigate through the winding European roads, while also having room to store small souvenirs you pick up along the way. And why stop at solo travelling in the warmer European countries? Our journeys can also include tours of Scotland, England trips, Ireland tours, and tours of Wales. What are you waiting for? Book your solo travel tours in Europe now.
Public Transport to Unleash Independence
Europe boasts an efficient and extensive public transport system. From the extensive railway network, which includes high-speed trains like the Eurostar, to the budget airlines connecting major cities, travelling solo around Europe is a breeze. Our top tip, before jetsetting, is that you may want to consider your route and whether you can do any sleeper trains. That way you can not only save on travel accommodation, but you can explore more locations efficiently.
Explore New Possibilities with Solo Travel in Europe
Ready for your solo travels in Europe? We hope so. Europe is a wealth of culture ready for new explorers to unearth and reveal in. And what better way than on a Rabbie's small-group tour? Our knowledgeable driver-guides are ready to take you further and share the stories which are often overlooked. Hopefully you will be taking more home than a fridge magnet souvenir, and that you capture each location to cherish for years to come.

Make sure you stay up to date with all our new tours and departure points when you sign up to our newsletter.