Essential Shakespeare Spots in Stratford-upon-Avon

People who love the Beatles travel to Liverpool. Fans of Harry Potter venture to Edinburgh. But where should you visit if you're a lover of Shakespeare?

We say it's Stratford-upon-Avon. He was born here, his family lived here, and he died here.
So, we've highlighted the best Shakespeare locations in Stratford-upon-Avon you should visit to uncover the story of the most celebrated writer in the English language.
Birthplace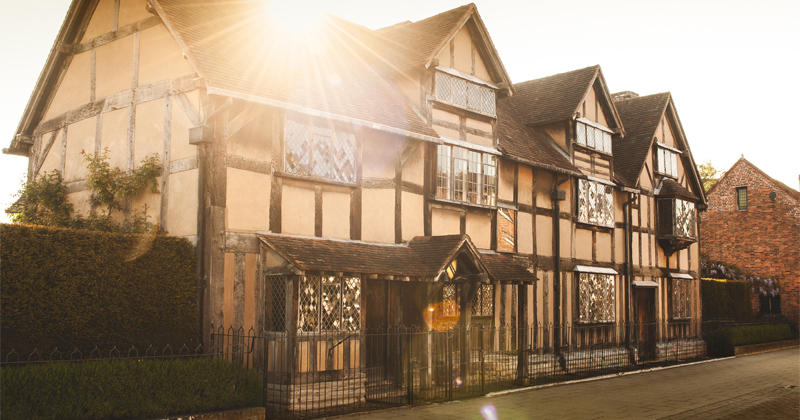 Located in the centre, you may have to fight crowds of tourists to get a photo here, but it's a must-see sight to understand Shakespeare's humble beginnings.

As well as being born here, he spent the first 24 years of his life here with his siblings. For a while his wife, Anne Hathaway, also lived with them (we'll get to her in a moment).
This half-timbered house has been restored by the Shakespeare Birthplace Trust. Their headquarters, the Shakespeare Centre, are adjoined to the birthplace. This is where you gain access inside his first home.
What makes this attraction unique is the guided tours inside. As if learning about Shakespeare's childhood wasn't interesting enough, you get guides in costume to add more authenticity to your experience.
Schoolroom & Guildhall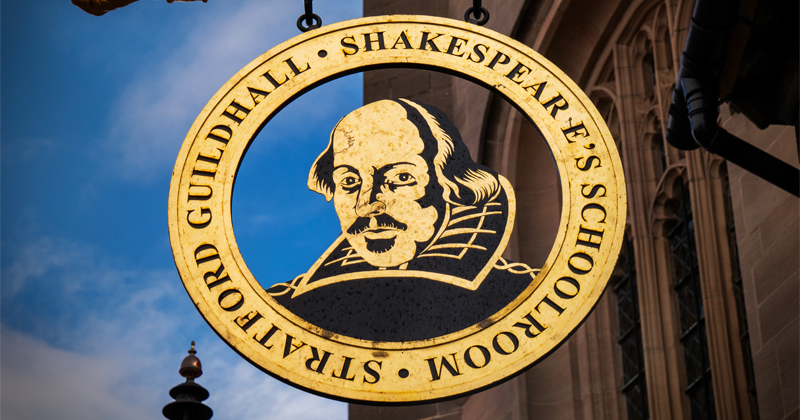 You may wonder where the world's greatest playwright got his talent and ideas from.
Your average person doesn't have the creativity to express thoughts and feelings in such memorable ways.From the tragedy of political ambition in Macbeth, to the misfortune of two lovers from feuding families in Romeo and Juliet: Shakespeare had a talent for using his words to create powerful emotions in us.
But where did his intellectual ability come from?
Well, a good start is his Schoolroom and Guildhall where he was inspired by literature and theatre for the first time.
You can set foot inside the classroom where the 7-year-old William studied between 1571 and 1578 and test your intellect through a live Tudor lesson.
Who knows, you could have what it takes to write the next Hamlet or Twelfth Night.
Anne Hathaway's Cottage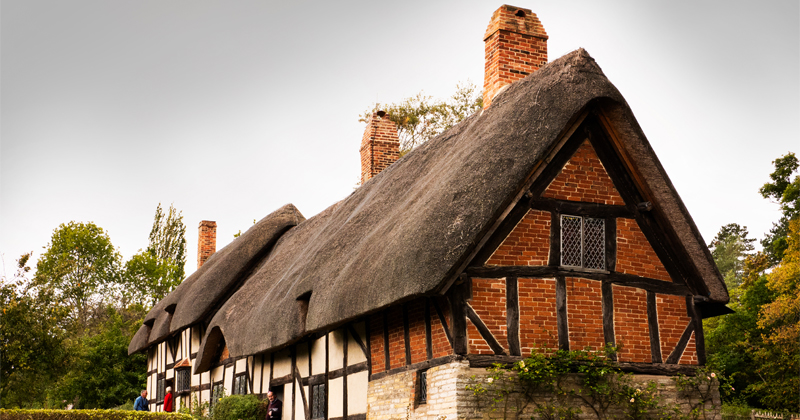 Behind every great man is a great woman.
That's how the saying goes, but there's little recorded about Hathaway's life and personality.
One thing we do know, is that she was eight years older than Shakespeare, marrying him when she was 26 and he was 18. So maybe her wisdom from being his senior played a role in shaping the playwright?
We'll never know.
They got married in November 1582 while she was already pregnant with their first child. They would go on to have three children; Susanna and twins Hamlet and Judith.
Anne Hathaway's Cottage is believed to be the 12-room family home where she grew up, located one mile outside of Stratford-upon-Avon's town centre. This home boasts vast gardens and wonderful countryside scenery that begs to be explored.
Like many houses during this period, it has multiple chimneys to allow the heat to spread more evenly throughout the large home during winter.
Nowadays, it's a museum where you can visit and learn more about Hathaway's early life and listen to some of the bard's most celebrated sonnets.
Royal Shakespeare Company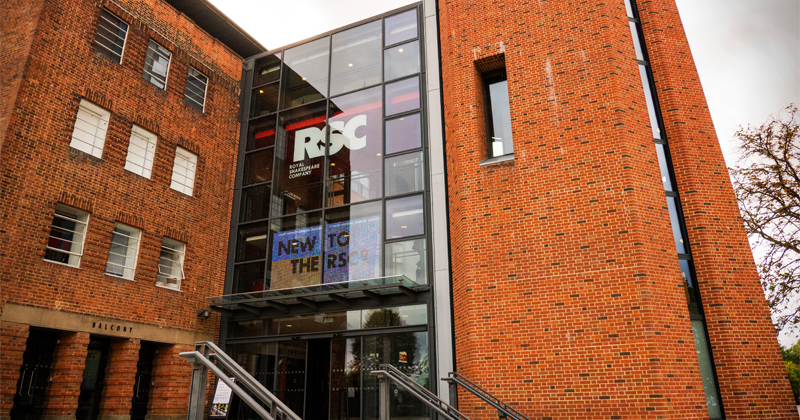 Once you've learned about the history and early years of young William, you should have a clearer idea of the life that led to his success.
Now, you can check out the world-renowned Royal Shakespeare Company, where Shakespeare's works and other prolific pieces are performed all year.
The 1,000-seat Royal Shakespeare Theatre and 450-seat Swan Theatre attract visitors from all over the world.
If you're short on time and can't see a show, then head to the Tower to enjoy breathtaking views. You can also take a theatre tour to learn about the secrets of dramatic performance, unwind with a coffee at The Other Place, or head to the Rooftop Restaurant for a cheeky cocktail.
So, if you're a passionate Shakespeare fan and can recite every play or have a mild curiosity about the talented man, Stratford-upon-Avon is well worth the visit. You'll find his birthplace, school, wife's home, and theatre will open your eyes to his formative years and the foundation that would eventually lead to his worldwide fame.
"Some are born great, some achieve greatness, and some have greatness thrust upon them." (Twelfth Night, Act 2, Scene 5).
We believe Shakespeare achieved greatness, partly through his early years, in Stratford.
Explore Stratford-upon-Avon on our 1 day tour or 5 day tour.