7 Reasons Why Our Trips Make Good Christmas Presents

Time is ticking and Christmas is almost upon us. If you're still struggling with last minute gift ideas (or you're reassessing if that fancy beard oil will be appreciated), fear no more.
We've got some inspiration for you. This year, step up your gift game and instead of buying another unwanted trinket, offer your loved ones a travel experience with a Rabbie's Gift Voucher.
Here's why.
1. People don't need more 'stuff'.
Our houses and flats are already full of things, so why add more to what we hoard with unnecessary Christmas gifts? Would that fifth bottle of fig-infused balsamic vinegar really make someone happy?
Let's face it, every year we spend lots of money on buying presents that will never be used or will keep someone's interest for a day or two. So, don't fall into the trap that gifts have to be objects, and have to be wrapped up.
2. Prolong the joy of a present.
Psychological research has shown that experiences bring people more happiness than objects. It's all down to the anticipation and excitement that accompany us as we wait for our event.
So, if you give the gift of travel this year, your loved ones will have something exciting to look forward to after the Christmas festivities are over. They can have a lot of fun planning their adventure and reading about a destination. And once they're back, they'll cherish the memories forever.
3. Create memories.
It's hard to buy a gift for your friends and family when they've got everything they need. That's why treating them to something that creates memories is a perfect solution.
Travelling somewhere new can enrich and even change their life. Plus, it's a great opportunity for amazing photos, videos and anecdotes. Memories of a Highland cow or a puffin seen in Scotland can keep someone warm and fuzzy inside for much longer than a new blender.
4. Spare someone an awkward moment.
You must have experienced it so many times. Faking enthusiasm and looking thrilled while unwrapping yet another EXCITING present (socks?).
It's never a good feeling, so spare your loved ones this uncomfortable moment by the Christmas tree this year. Get them a travel experience. They'll be grateful.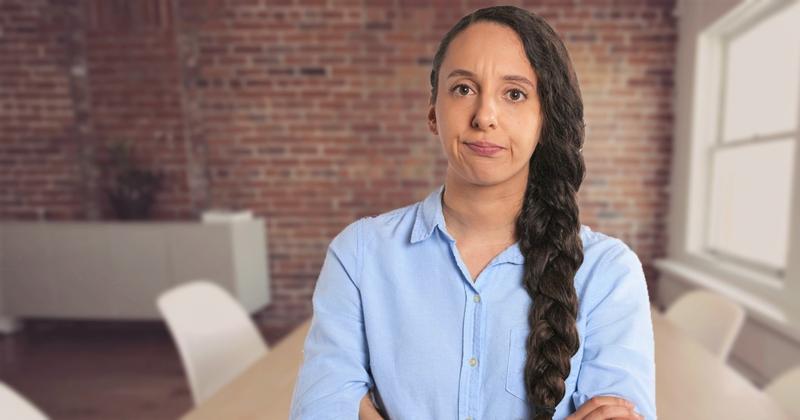 5. Give a choice.
Give a Rabbie's Gift Voucher, sit back and relax! After all, it's the receiver who decides where to go on an adventure with us. Spectacular Scotland, elegant England, wonderful Wales, or irresistible Ireland; exploring these amazing countries is easy with us.
There are also other exciting things to decide on. Your loved one will be free to pick one (or more) of the 7 vibrant cities our tours depart from. And they'll be able to indulge in their passions, whether it's whisky tasting, exploring romantic castles, roaming the wilderness or visiting famous film locations.
The voucher's year-long expiry date, and freedom to decide how to use it, makes it an excellent gift idea. So, you can rest easy, with our wide range of tours, even the fussiest friend or a family member will be satisfied.
6. Help to escape from everyday life.
You surely know someone who said all the preparations for the festive season made them crave another holiday. How about saying, "Thank you" for organising a spectacular Christmas feast with the gift of travel? We're sure your family member or friend will appreciate a break from it all and will relax while a friendly Rabbie's driver guide leads their tour.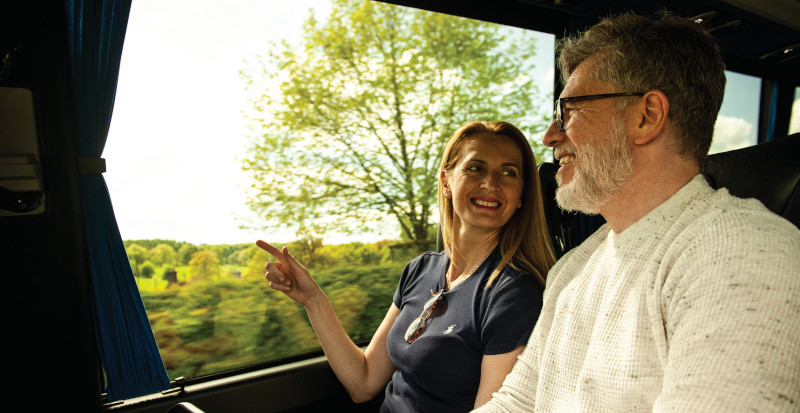 7. Save yourself from stress.
Let's face it, buying presents can be a huge challenge. You need to take into consideration people's clothes sizes, music tastes, book and fragrance preferences. Even if you get over this hurdle, there's always a chance that people may suddenly change their hobby or lifestyle (so that steak cookbook may be no longer appropriate for your niece who's become vegetarian).
But when you give a Rabbie's small group tour experience you don't have to worry about all these things. The gift voucher is emailed to you or your loved one, so there's no need for waiting for couriers or rearranging deliveries. You simply decide on the value of the gift voucher. It can be just a contribution to someone's tour or a whole day or multi-day adventure. You choose.
So, make those who mean the most to you happy with a Rabbie's small group tour experience this year. And immortalise yourself as the best present-giver ever.