How we started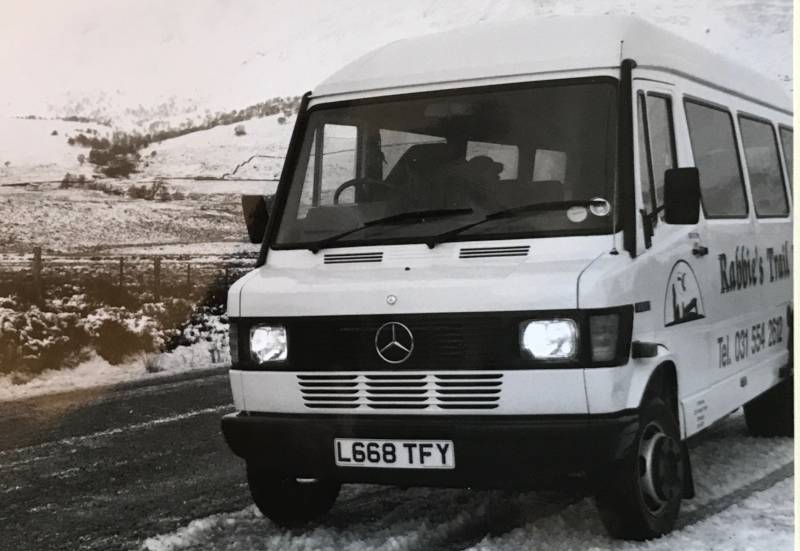 Robin Worsnop started our tour company in 1993.
All he had was an old sherpa van and a few people telling him it would never work.
Robin likes to think he started the company because he 'saw a gap in the market', 'wanted to create an ethical way to travel', and 'knew what independent travellers wanted'.
But we know the truth.
He simply wanted to spend his time travelling around gorgeous places, discovering his homeland, and enjoying a dram with friendly faces from around the globe.
And he could have carried on doing this forever.
But there was a gap in the market, he had created an ethical way to travel, and he showed people a really, really good time.
So, people started to talk about Robin's quirky tours.
Robin had to hire more people, buy more mini-coaches, start working with spreadsheets, and concentrate on building the company so more people could live his dream.
And now we have award-winning small-group tours departing from all over the UK & Ireland.
Sadly, Robin is too busy to see all these beautiful places as much as our guides. But he's happy others are now seeing the places he loved in the way he loved seeing them.
Throughout his journey, Robin has been guided by his vision to make the world a better place through travel.