Join the Team
Join our team, and your job is more than a salary.

You satisfy your love of travel, create lifelong memories for customers, and learn about the history and heritage of Britain and Ireland.
And because we believe in inspiring passionate employees, we share up to 20% of the company's profit and offer plenty of opportunities for adventures, fun, and career development.
Check out our current positions below. Every application you make is treated equally and respected for individuality and diversity.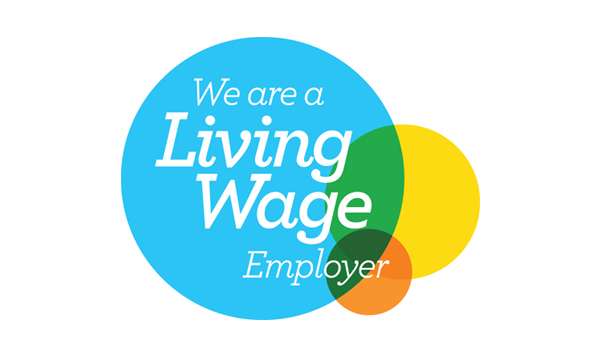 ---
Tour Consultant. UK based.

Rabbie's small group tours offer a collection of award-winning tours. We work with both direct customers and agents from all over the world offering them a range of touring options, self-drive itineraries, and city break packages.
Exceptional customer service is what has got us to where we are today. We're a friendly, enthusiastic, experienced, reliable, and knowledgeable team, and we're looking for new members to help us expand our products and make 2019 our most successful year yet!
Tour Consultant Role:
Working as part of our sales team you'll be helping Rabbie's to continue to develop and produce experiences that last a lifetime. Some of the duties you'll be responsible for include (but not limited to):
Answering enquiries by e-mail, telephone or from face to face customers
Process payments and undertake general ad hoc administrative duties
Booking accommodation and services relating to our self-drive tours and city packages
Selling our Rabbies scheduled tours as well as checking-in our tour passengers
Processing agent bookings through agent extranet sites
The role is dynamic and you will need to use your own initiative, prioritise and self-manage your work load.
Key Skills:
Delivering exceptional customer experiences
Outstanding attention to detail
Excellent computer skills and the ability to adapt to new programmes and systems
Display a pride and real passion for the country and what it has to offer and have a good geographic knowledge of the UK and Ireland
To have a real passion for learning and developing new skills as well as being actively involved in giving feedback to develop our products
To have experience of, and enjoy working with industry operators and other key partners
To enjoy working in a team as well as on your own and to be confident to think on your feet to solve problems
To have a passion for selling and experience of meeting targets
Excellent interpersonal skills
To be passionate about preserving our environment and communities and work in a sustainable way that ensures that we leave our country preserved for future generations to enjoy.
Mandarin, Portuguese, Italian and Spanish Language skills desired but not essential
Our sales office is open seven days a week from 07:30 - 22:00, so you will be required to work weekends and shifts within these times.
Salary: Dependent on experience

Holiday entitlement: 28 days pro-rata (inclusive of public holidays).
We expect you to know about Rabbie's but we don't expect you to know everything! Training will be provided. Experience of working in a retail travel agency and/or tour operator (or similar selling environment) is advantageous.
Please download and complete our application form and email it to sarah.smith@rabbies.com or post to it to:
Sarah Smith
Rabbie's Trail Burners Ltd
6 Waterloo Place
Edinburgh
EH1 3EG
Closing date for applications is 5pm on Tuesday 22nd October 2019.

We look forward to hearing from you!
---
Tour Driver Guides. UK based.

Location: Edinburgh, Glasgow, Inverness, Aberdeen, Manchester, London

Are you outgoing, enthusiastic and passionate about meeting people and showing them the best the UK has to offer?
Rabbie's are recruiting for Tour Driver Guides now.
You will lead and guide small group mini-coach tours throughout Scotland and England and consistently deliver a memorable and enriching experience that will last our customers a lifetime.
Key Skills:

Display a pride and passion for the country and what it has to offer
Demonstrate an appetite and enthusiasm for learning
Continually develop a wide-ranging cultural, historical and social knowledge
An ability to communicate your knowledge and entertain people from all over the world
Display a high degree of flexibility and adaptability
Develop and maintain the highest standards of customer service
Drive top of the range mini-coaches with due care and attention at all times for the comfort and safety of passengers (training provided)
Complete daily vehicle safety checks and legal documentation (training provided)
Use your own initiative and problem-solving skills to provide a seamless service to passengers
Provide constructive feedback to continuously improve the quality of the tours
Ability to follow our environmental and sustainable tourism practices
Candidates can earn a competitive industry salary including holiday entitlement and company bonus.

A PCV mini-coach licence is preferred but not a requirement. Rabbie's recruit on the basis of the above skills and provide the necessary 16 seat mini-coach PCV training for successful candidates.
Please download and complete our application form and email it to jobs@rabbies.com or post it to:
Rabbie's Recruitment,
Rabbie's Trail Burners Ltd,
6 Waterloo Place,
Edinburgh,
EH1 3EG.
---