Glasgow is less attractive, famous, and fancy than it's smaller brother, Edinburgh.
But Glasgow makes up for it by being more boisterous, mysterious, and modern.
There are hip milk bars, incredible art installations, tasty forward-thinking cuisine, and great music venues. What's more is that it's a lot closer to the best of the Highlands than Edinburgh is. So make this your base for your trip to Scotland and experience the elegantly modern side of the country.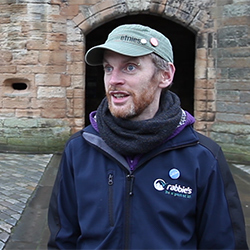 RABBIE'S TOUR GUIDE
Ally Palmer